This genuine 968 CS was specified in the particularly rare factory colour of Amaranth Violet paint code T3 over a black leather-trimmed cabin Code XZ and is one of 179 UK Clubsports made.
| | | |
| --- | --- | --- |
| | Year | 1994 |
| | Gearbox | Manual |
| | Mileage | 90,500 miles |
| | Drivers Side | RHD |
| | Exterior Colour | Amaranth Violet (T3) |
| | Interior Colour | Black Cloth |
| | Previous owners | 8 Previous Owners |
| | Vehicle Identification Number | WP0ZZZ96ZRS815234 |
| | | |
| --- | --- | --- |
| | MOT Expiry | 2023-08-04 |
| | Last Service Date | 2022-07-01 |
Share This Vehicle
Reach us on WhatsApp for more information or call us, we look forward to hearing from you.
Vehicle Provenance:
| | |
| --- | --- |
| | Not Stolen |
| | Not Written Off |
| | Not Scrapped |
| | Not Imported |
| | Correct Mileage* |
*as far as we can tell with the information we have available.
Model History:
In a world of Porsche track specials, the CS is a classic piece of Porsche's 'school of lightweight' The Porsche 968 'Club Sport' is a well-seasoned classic track special creating a more focused and unique car from the already well-honed 968. A great analogue driving experience with a fantastic balance the 968 Clubsport really has a great place in today's world giving a truly visceral driving experience. One of only 179 UK cars with only 59 of these on the road today. Favoured by purists for its pared-back specification and performance focus it was described by Evo magazine as "a car that turns a good road into a great road", this strikingly specified 968 Club Sport is ready to deliver a thrilling, unfiltered driving experience, and would make a fine addition to any collection of Stuttgart's finest.
Exterior Condition:
This 968 was specified in the particularly rare factory colour of Amaranth Violet, the Club Sport model, it features the distinctive silver decals on its flanks, while it rides on the correct set of 17-inch 'Cup' alloy wheels with coloured Porsche crests on their centre caps. This example was also ordered with a sunroof and has been fitted with an aftermarket Kenwood stereo.
Interior Condition:
The interior features the Recaro seat that the Club Sport has become famous for. With the Club Sport only having the bare essentials, weight-saving measures include the removal of the electric windows, air conditioning system, rear seats and rear wiper usually found on the 'full fat' 968s. Other modifications included a thicker-rimmed 3-spoke Momo steering wheel. This track-focused and no-thrills approach also caused the deletion of the rear seats and the removal of the vanity panels in the engine bay. The condition of the original black leather-trimmed cabin is free from any rips or tears and presents very well. The carpet is also in great condition and there is some slight wear on the main touch points and door cards commensurate with the vehicle's use. There are very few to no known faults and the only known fault is the dashboard-mounted clock which is cracked and non-functional. The car has also been fitted with an aftermarket Kenwood stereo.
Engine:
The engine of the 968 was an updated unit as used in the 944 however the 2.5 litres were increased to 3.0 litre to give the car more bite. The updated engine now featured a variable valve timing system to boost engine power to 237 bhp. The 3.0 litre 4 cylinder was also at the time the 4th biggest 4-pot engine ever made time. The weight loss didn't stop at the cabin either, the engine bay was freed from pointless plastic components and even the wiring loom for the engine was simplified and lightened.
Chassis:
The chassis was the same one from the 968 with the chassis having been updated from the 944 which was a very well handling car. Further sound deadening was removed to ensure the car overall added to a 100kg saving on the original 968, and unlike cars of today, the Club Sport was also less expensive to buy than the standard car.
Transmission:
The rear transaxle remained unchanged from the standard however is still a great improvement on the 5-speed found in the 944, with 6 speeds it is a very direct shift and a joy to use especially down the best of British B roads.
Drivetrain:
Steering:
The thicker-rimmed 3-spoke Momo steering wheel is a nice touch and the car really communicates well with the driver well giving the confidence to push the car down a country lane or on track.
Brakes:
The brakes are also lovely to use, stopping the car cleanly and are very easy to modulate, confidence-inspiring down a fast country road.
Maintenance History Summary:
The car is accompanied by its original owner's book pack housed in the correct Porsche-branded document folder, paperwork detailing its maintenance history dating back to 1997, magazines the car has featured in, original sales brochure and two sets of keys. There is no known accident damage and we are unaware of track use. The front wings were replaced in 2016 with genuine Porsche items to address some rust on the headlight surrounds. This 968's most recent service was performed by Wrightune in July 2022 at 90,326 miles and included a new clutch master and slave cylinder and a new Bosch battery. Prior to this, it was last major service was in October 2020 at 89,518 miles by AS Repairs, who changed the engine oil and filter, timing belt, tensioners and idler.
Common Problems with the Porsche 968 Club Sport:
Timing Belt and Balance Shaft Belt:

One of the critical maintenance items on the Porsche 968 is the timing belt and the balance shaft belt. It is essential to adhere to the recommended replacement intervals (typically every 4-5 years or around 40,000-60,000 miles) to avoid potential engine damage if the belts fail.
Cooling System:

As with any performance car, keeping the engine cool is crucial. Some owners have reported issues with cooling system components such as the radiator, water pump, and thermostat. Regular maintenance and monitoring of the cooling system can help prevent overheating problems.
Rust:

The Porsche 968 Club Sport, like many older vehicles, can be susceptible to rust, especially in areas where road salt is used during winter. Regular rust inspection and preventive measures can help preserve the car's body and chassis.
Clutch and Transmission:

Depending on driving style and usage, the clutch may wear out over time. Additionally, issues with the manual transmission, such as grinding or difficulty in shifting, may occur. Ensuring proper clutch maintenance and using high-quality transmission fluids can extend the life of these components.
Suspension Components:

The 968 Club Sport has a sport-tuned suspension, which can lead to increased wear on components like bushings, shocks, and struts. Regular inspection and replacement of worn parts will help maintain handling performance.
N.B
The Porsche 968 Club Sport is generally regarded as a reliable and well-built sports car. However, like any vehicle, it may have its share of common problems and issues that owners or potential buyers should be aware of. Here are some known concerns associated with the Porsche 968 Club Sport:
Buyers Guides:
Underside Images: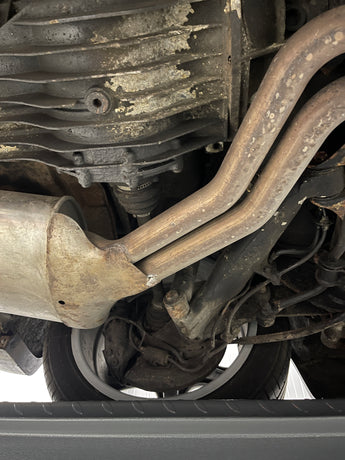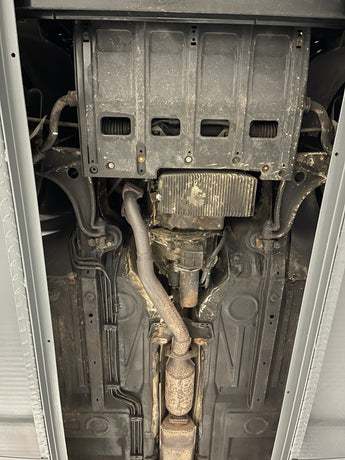 View full details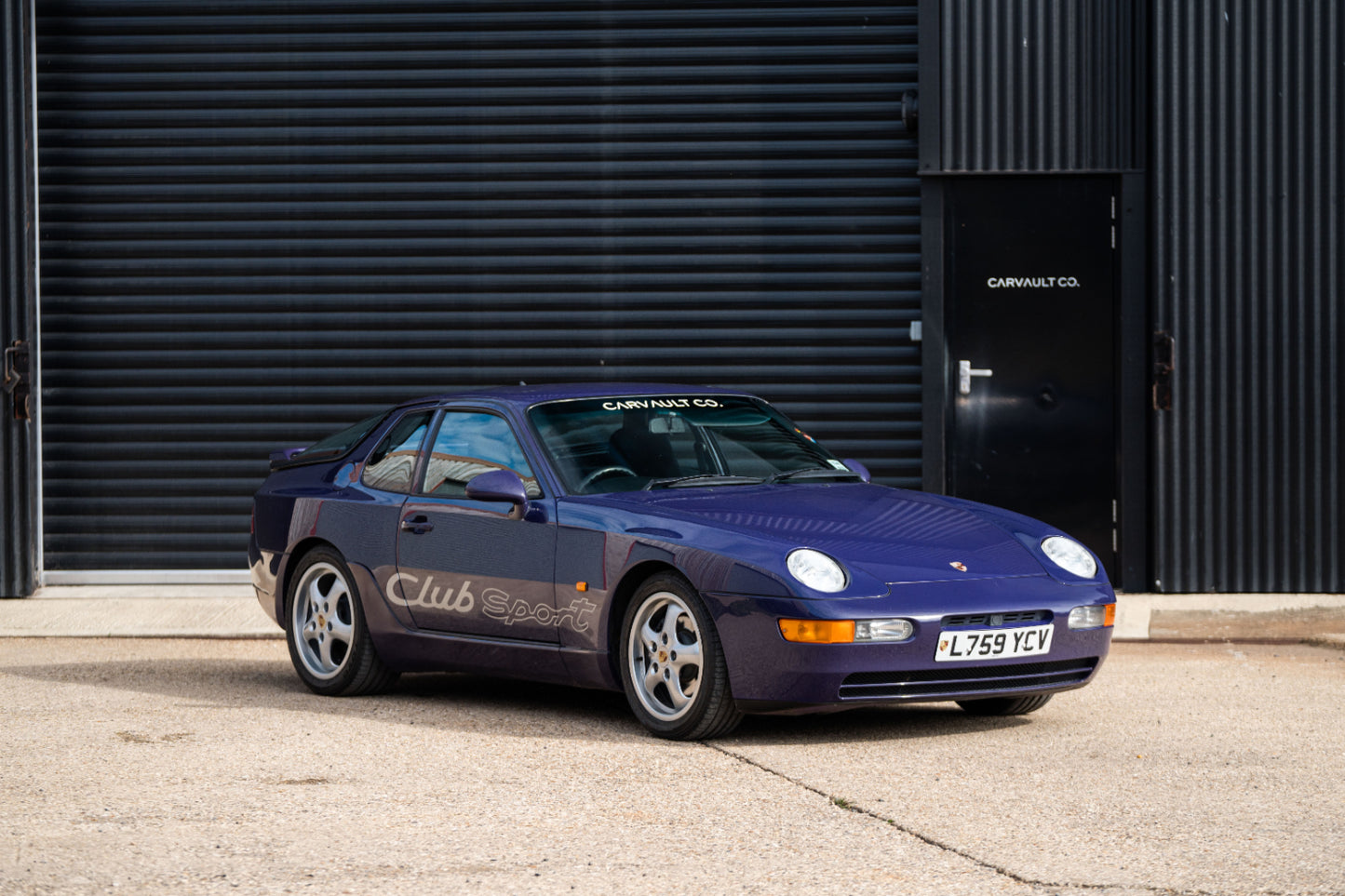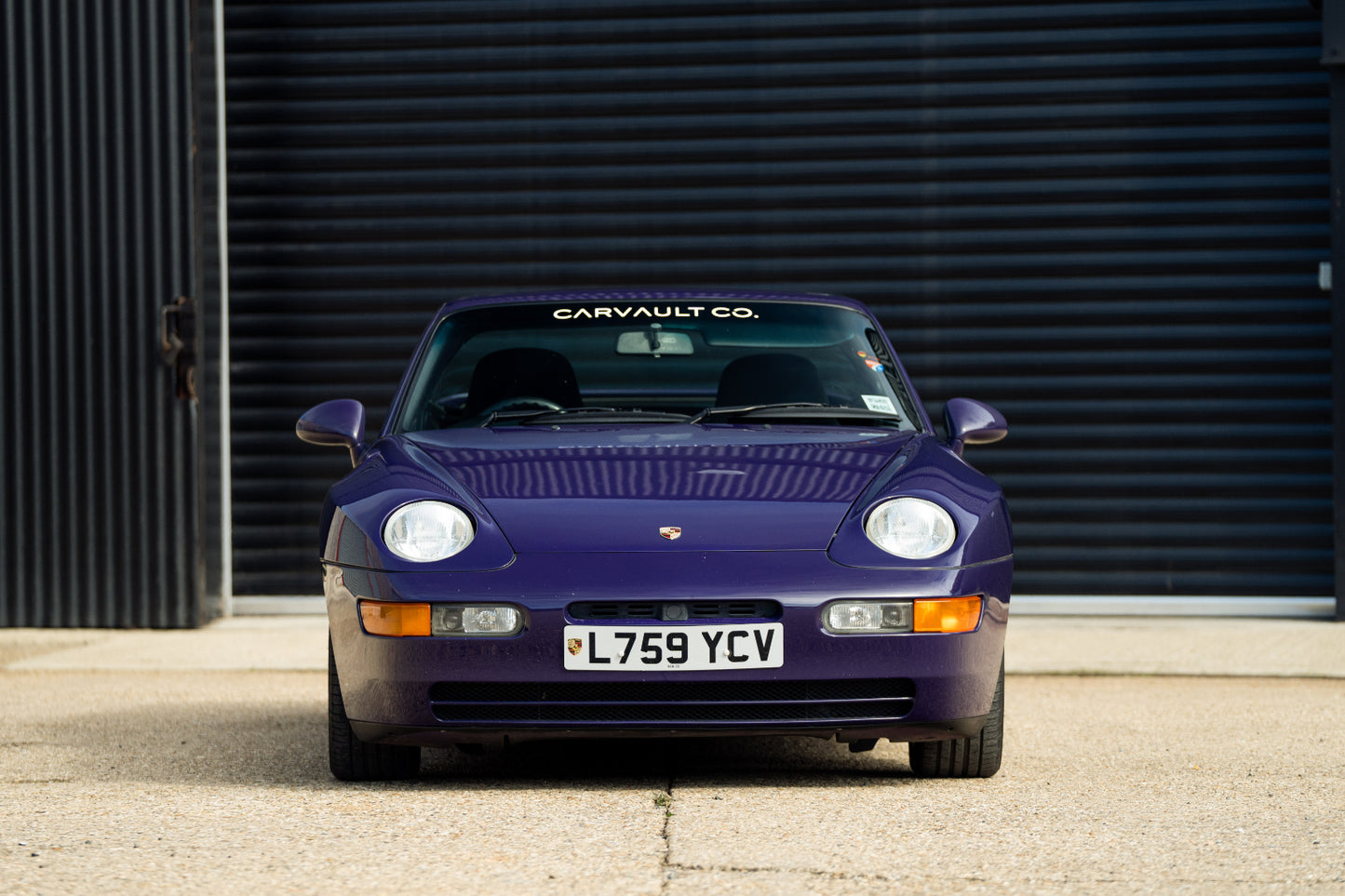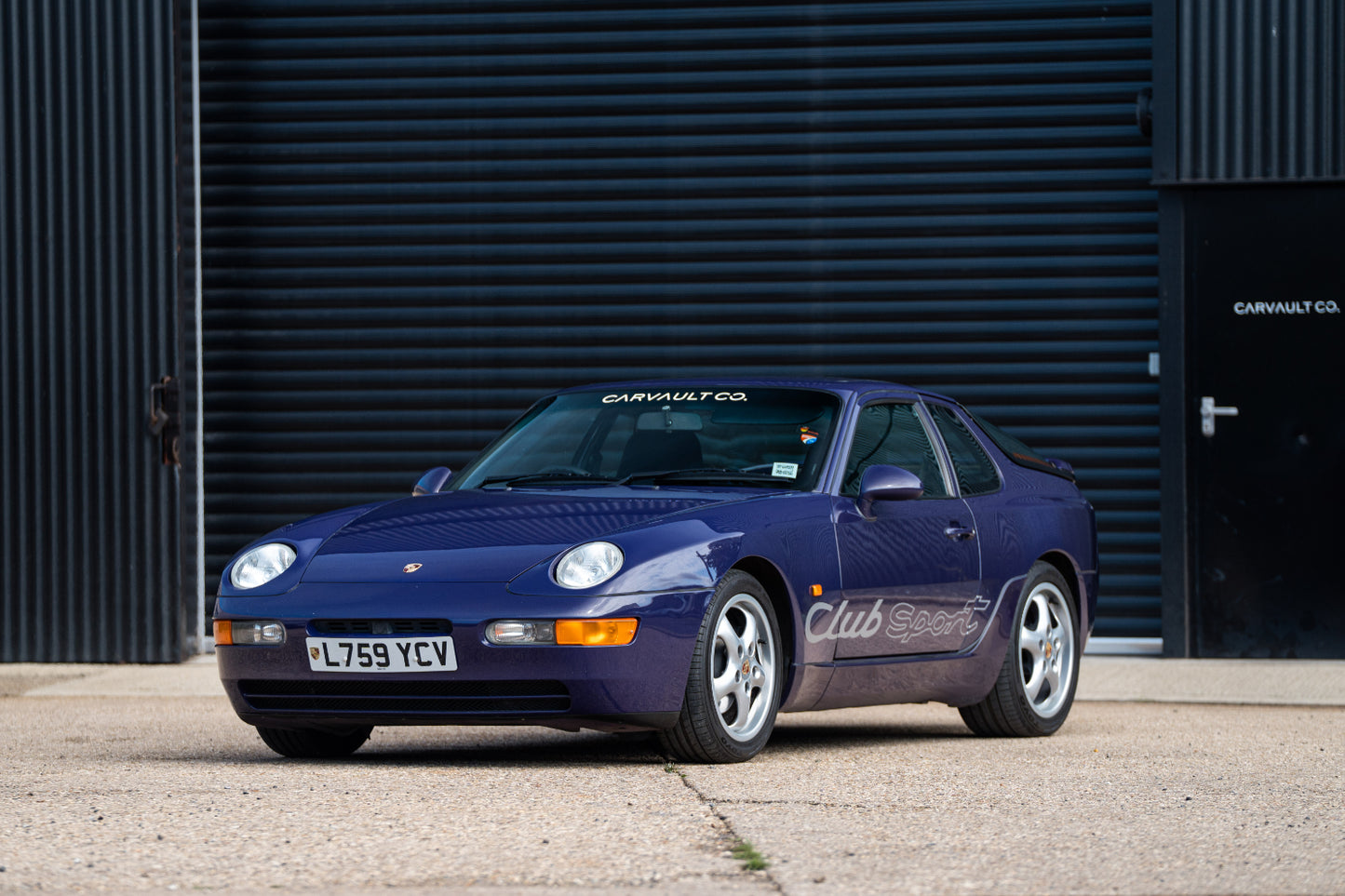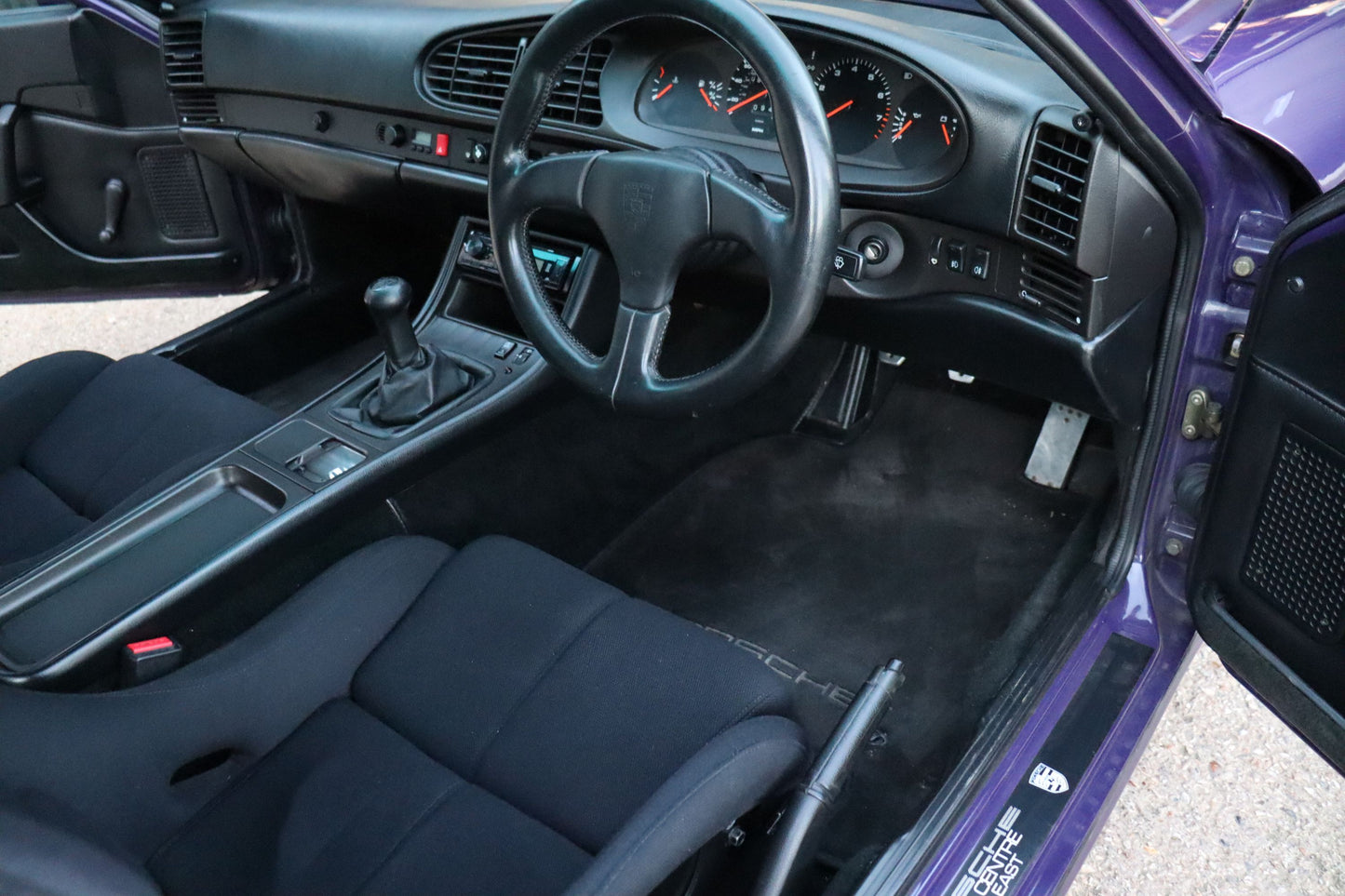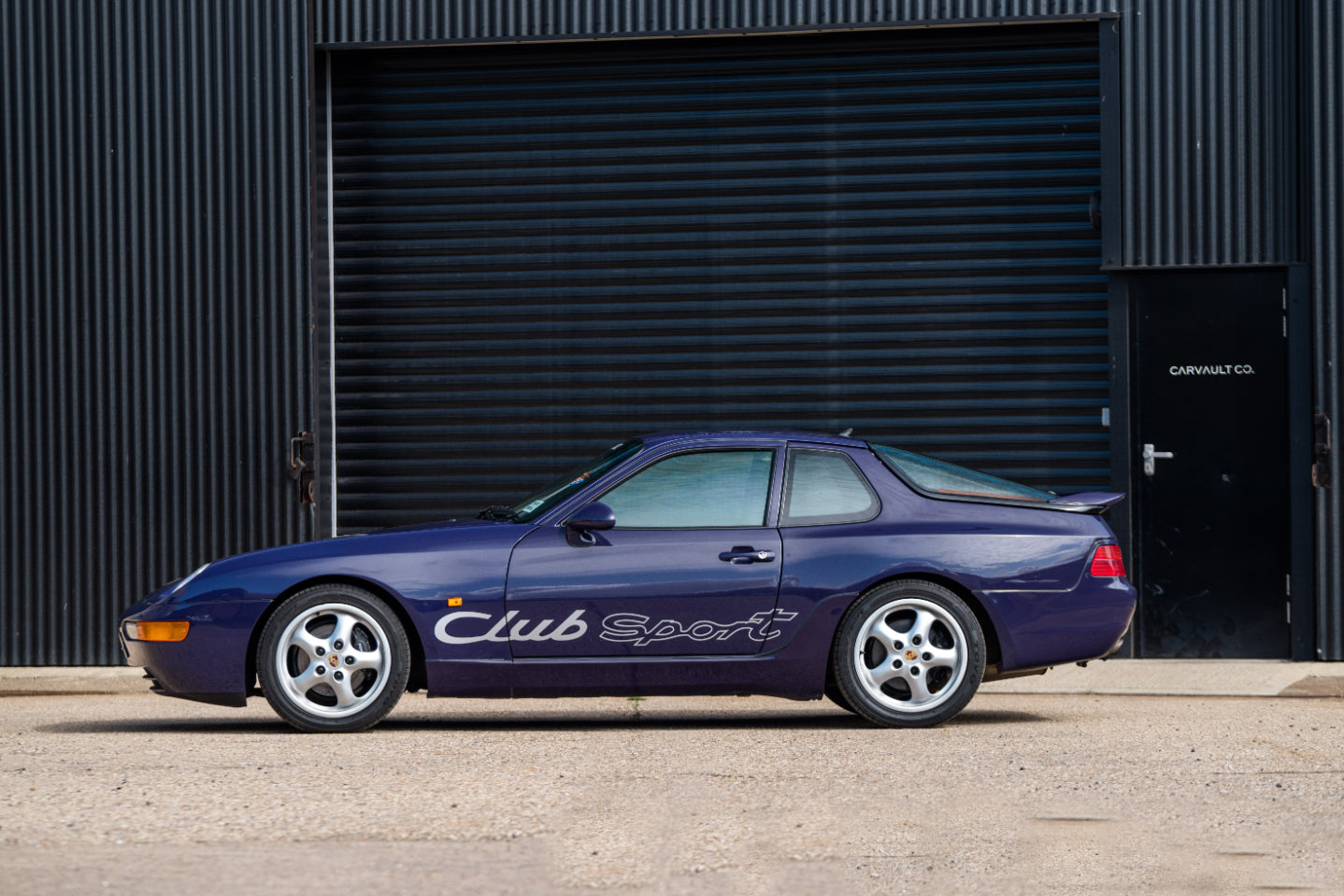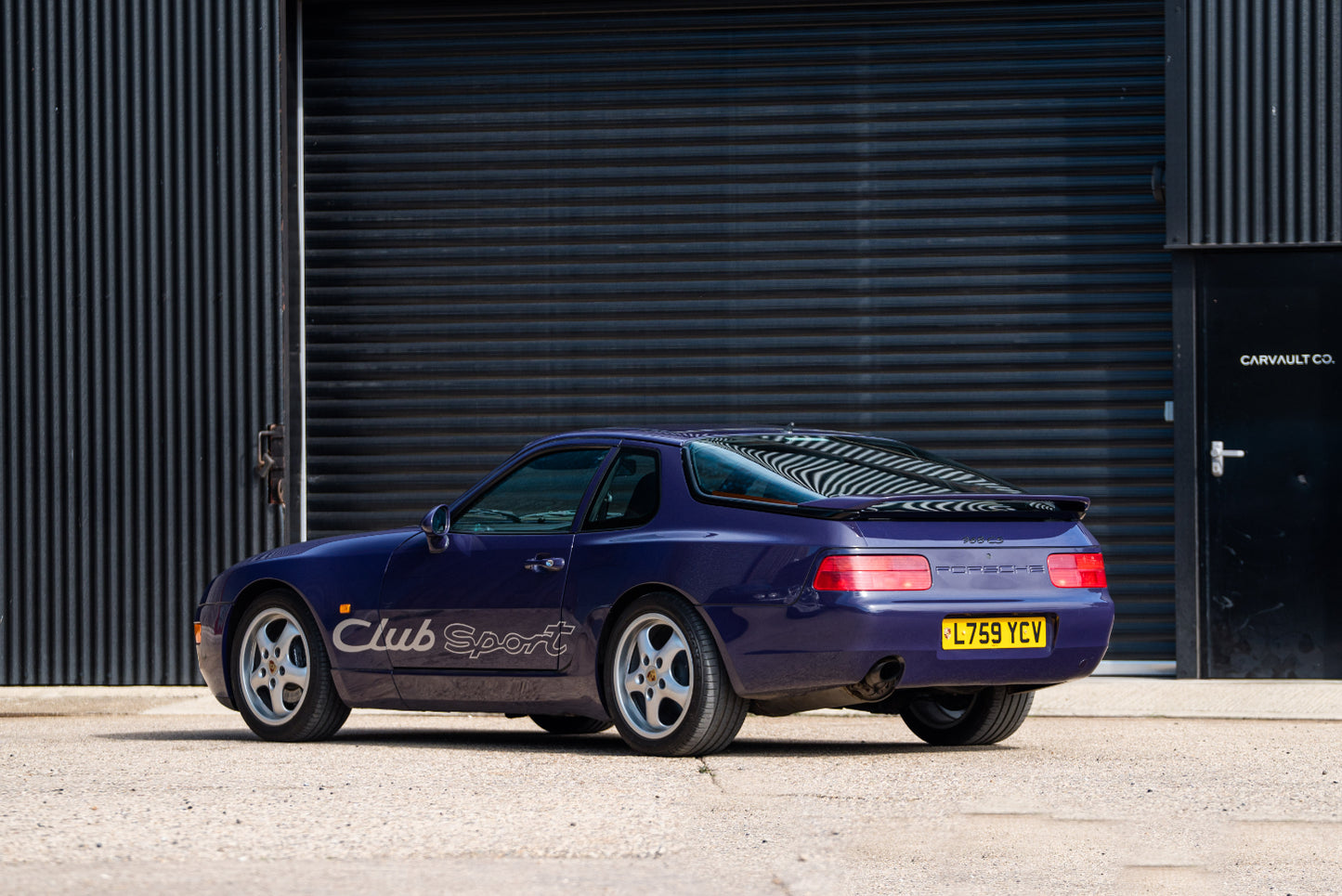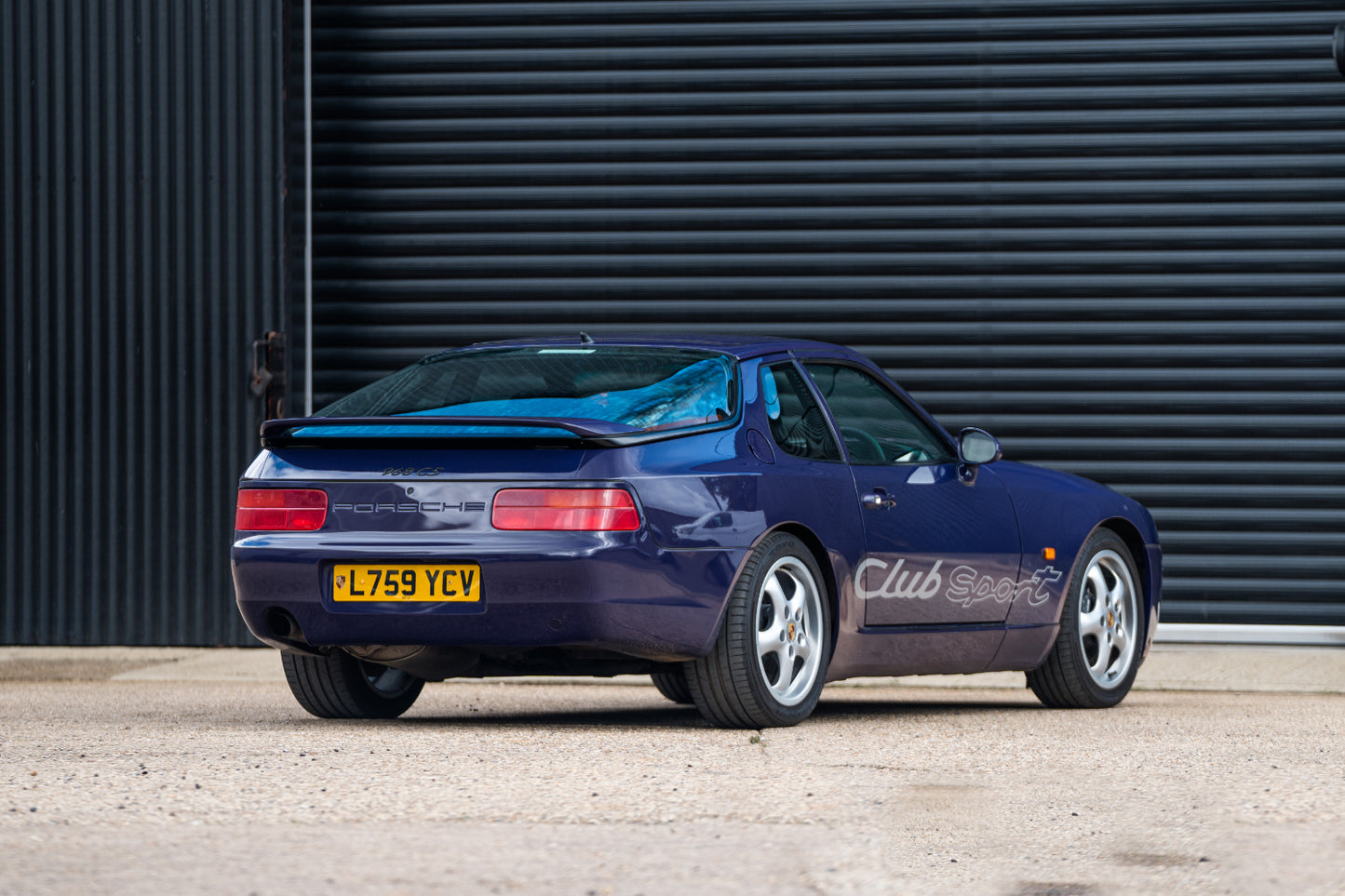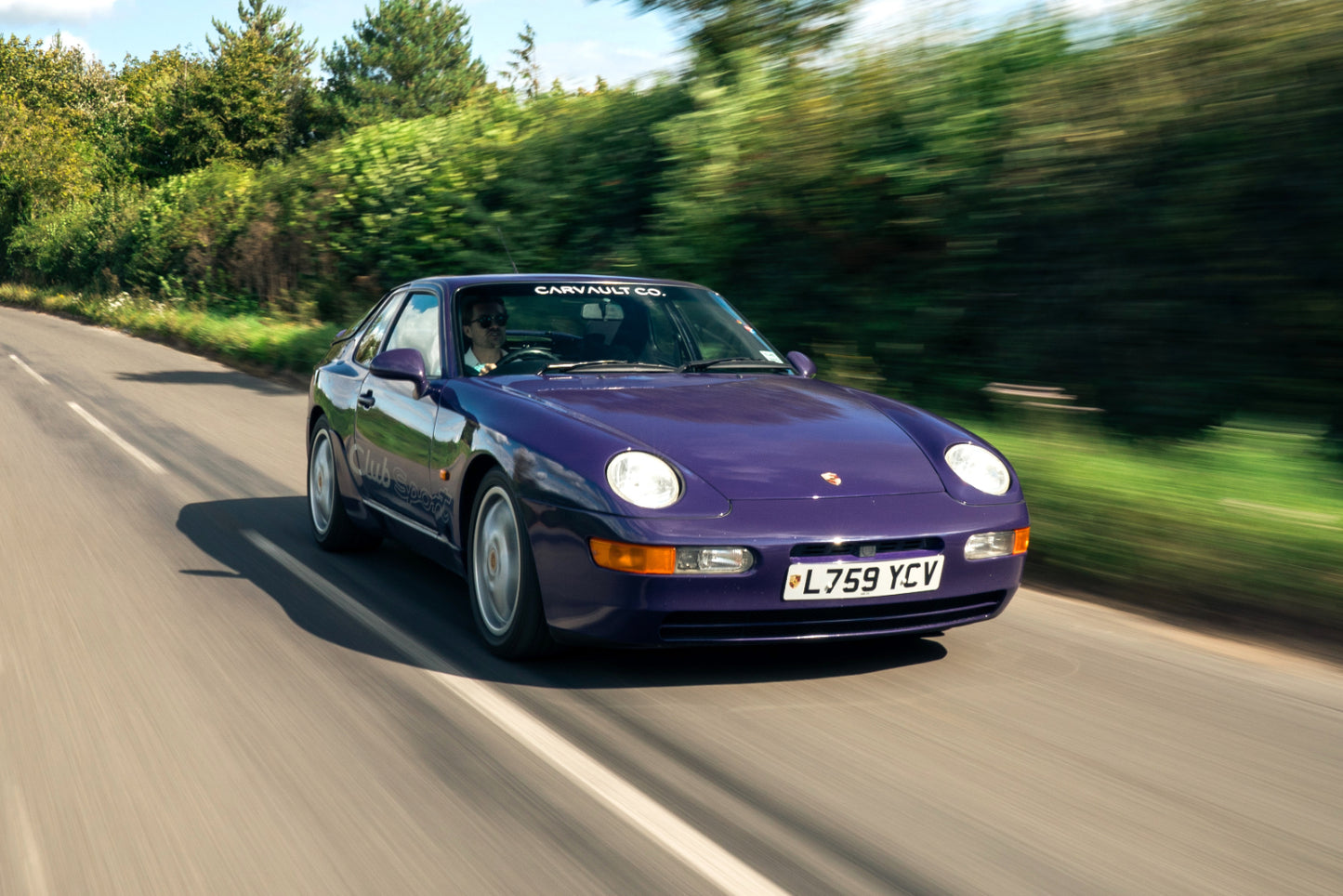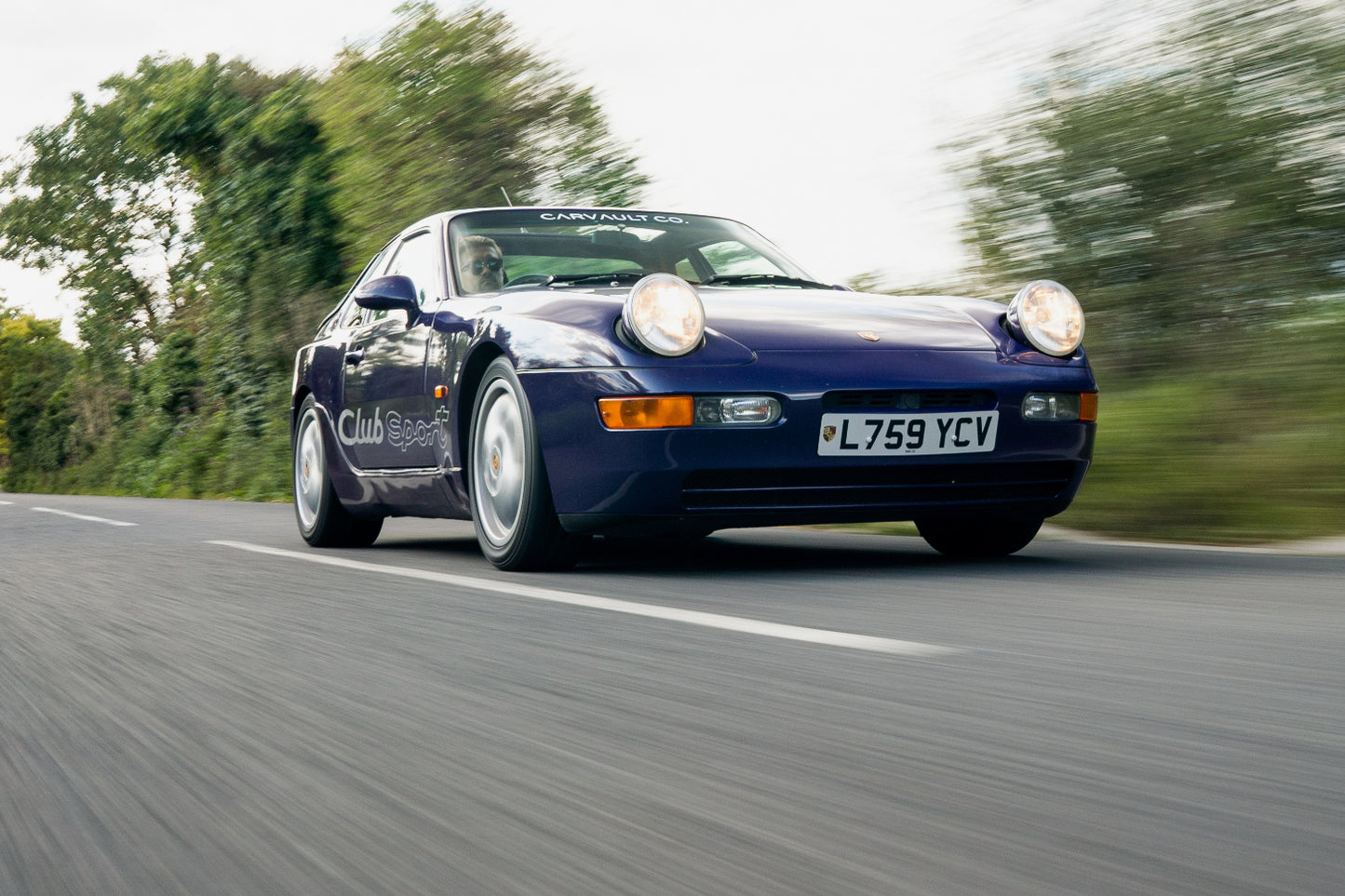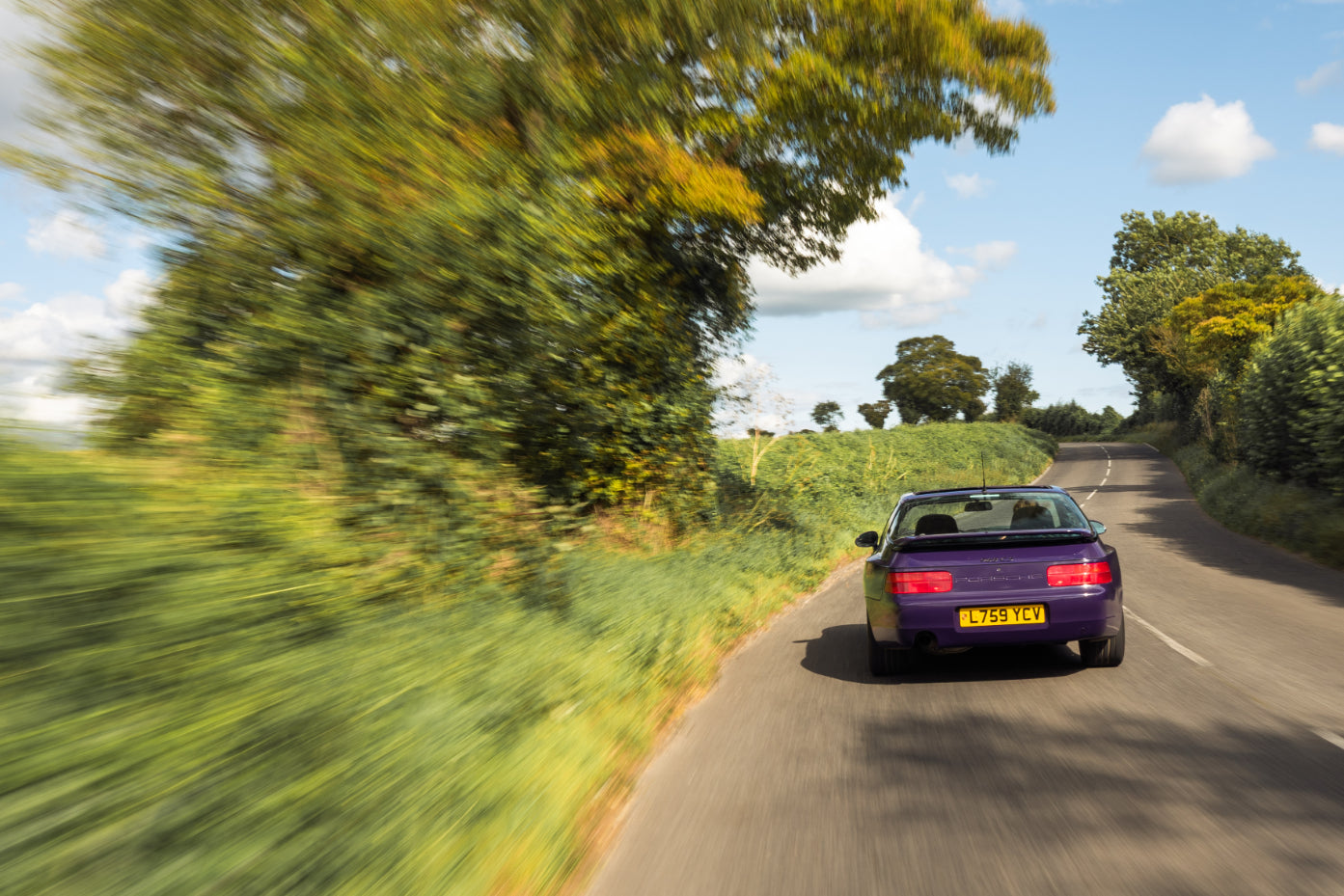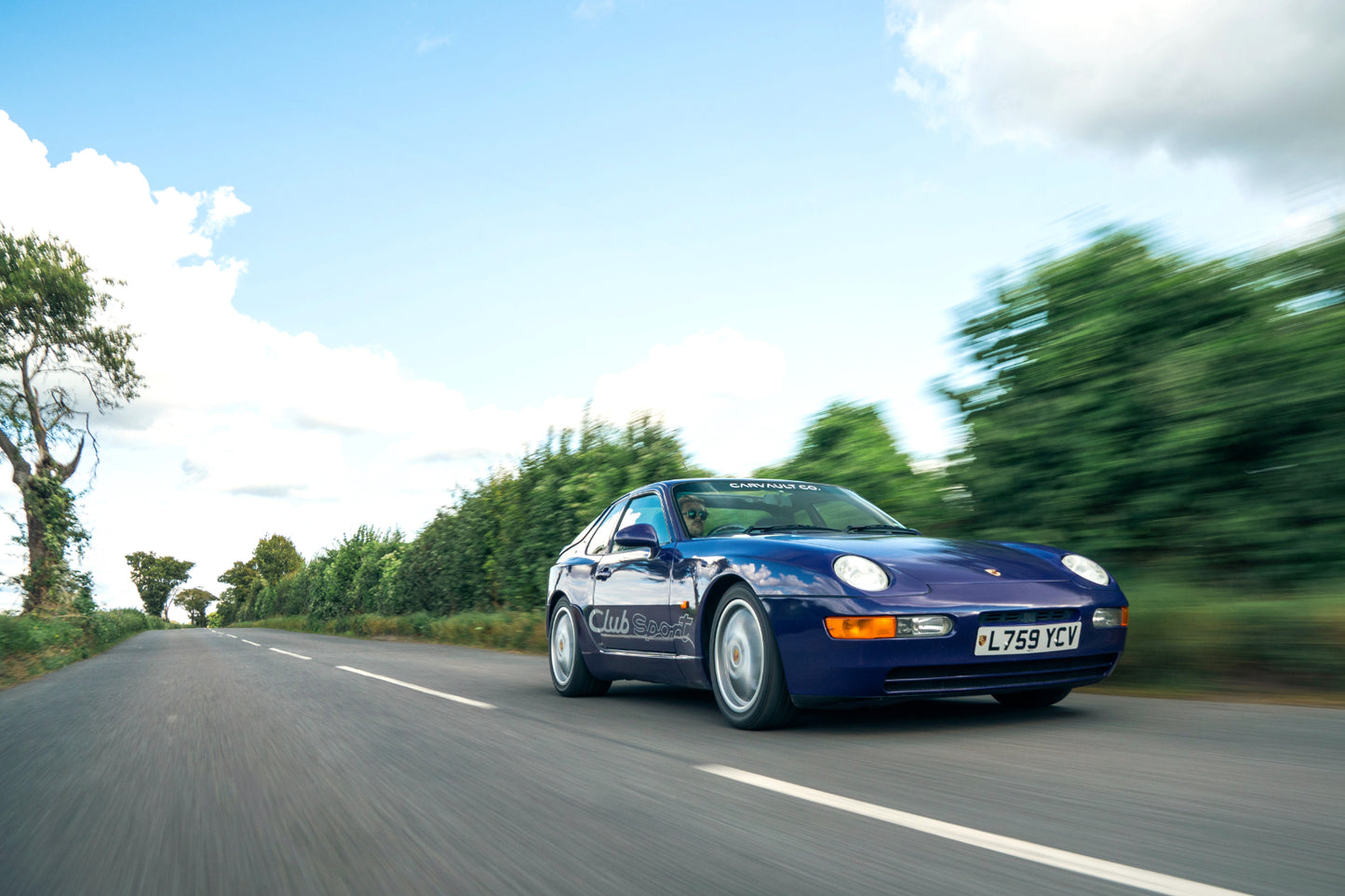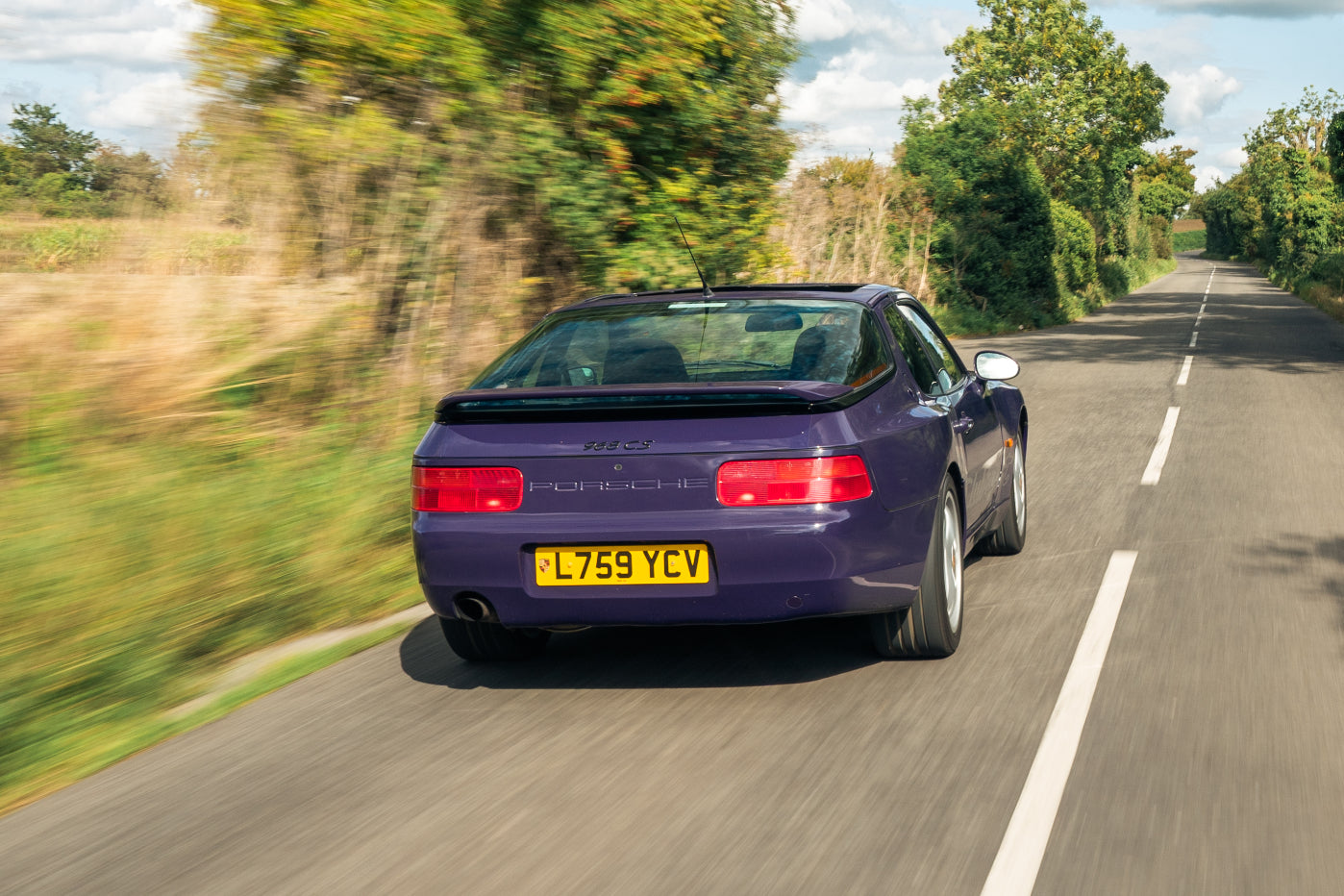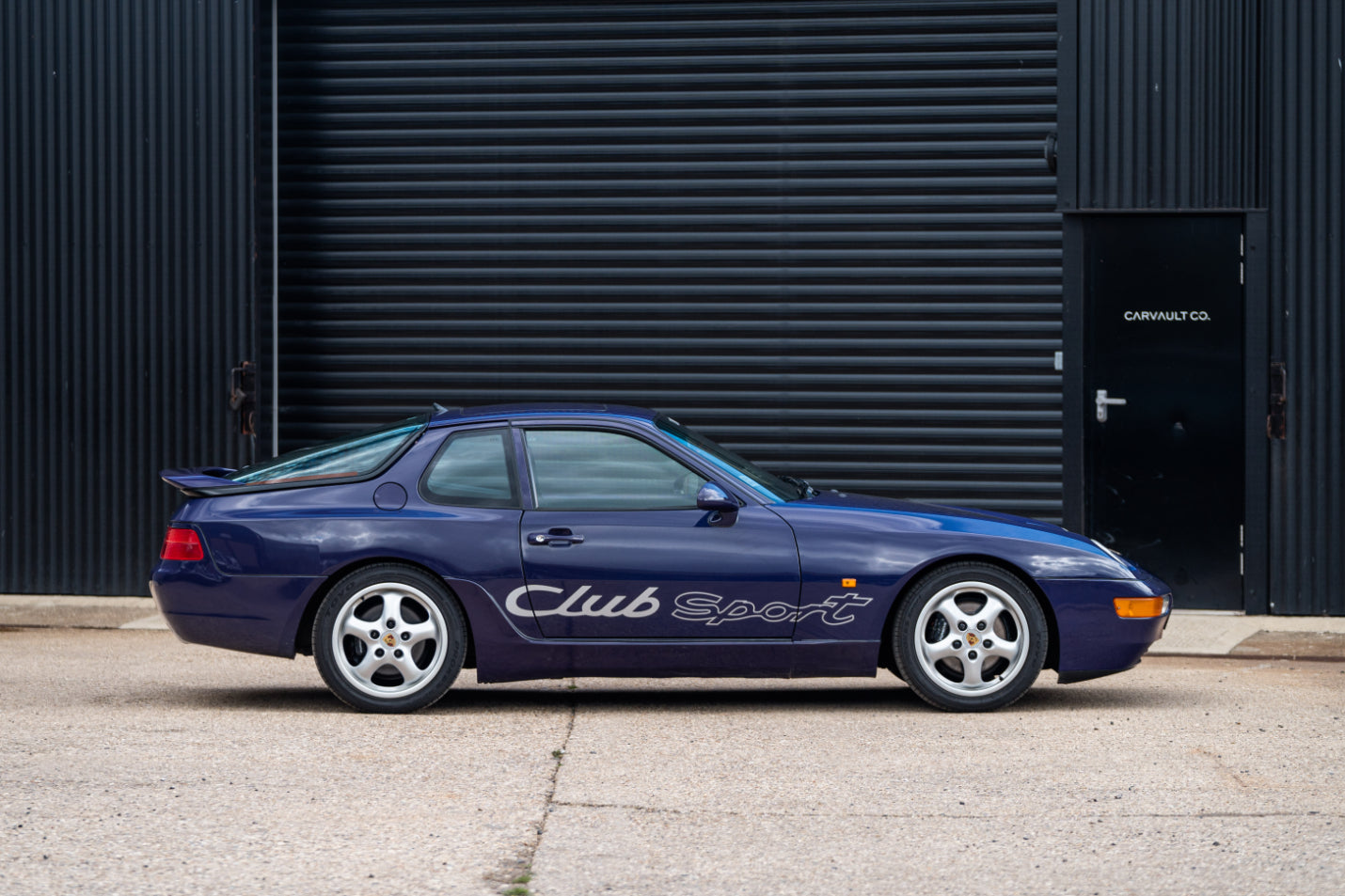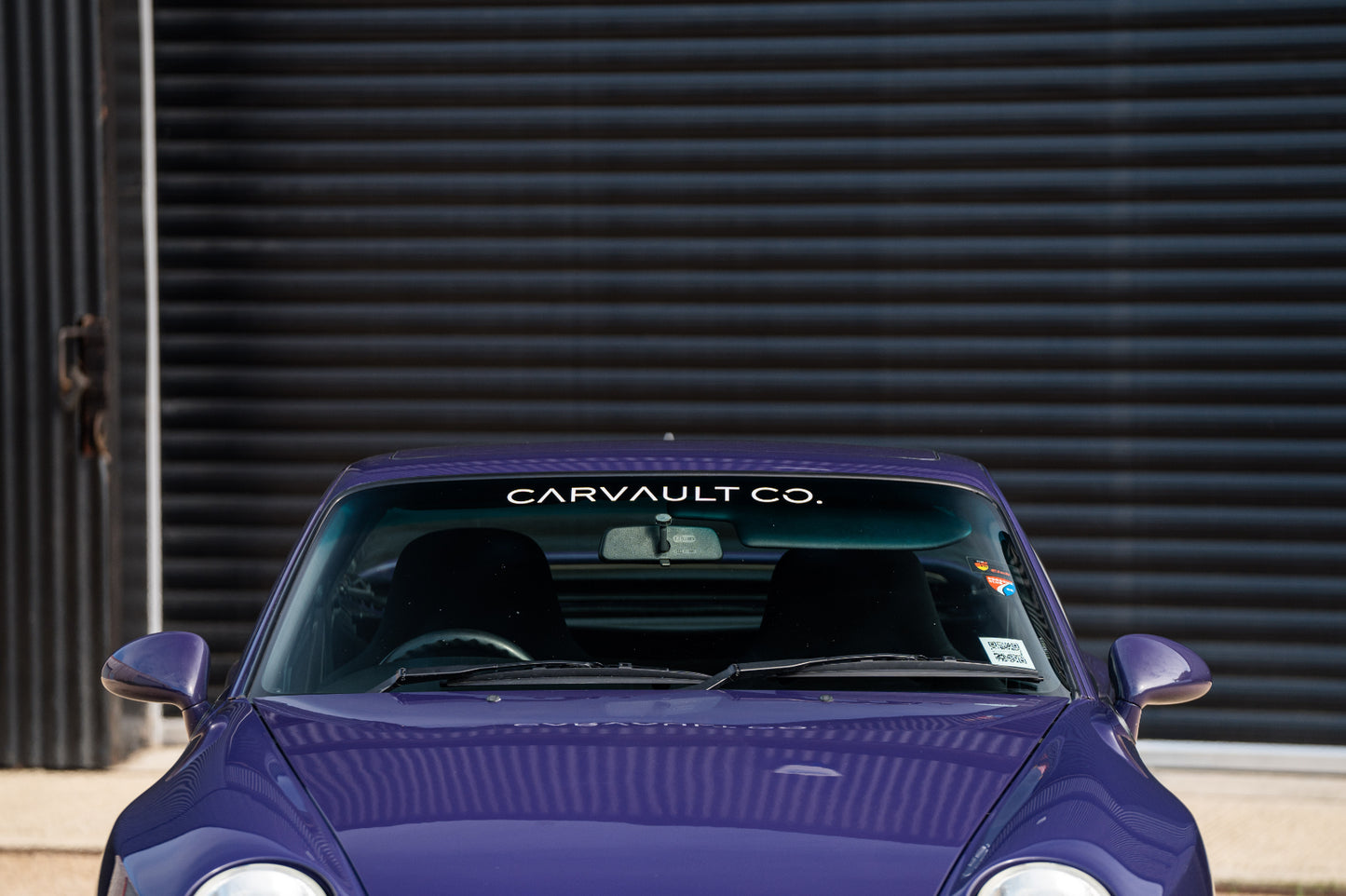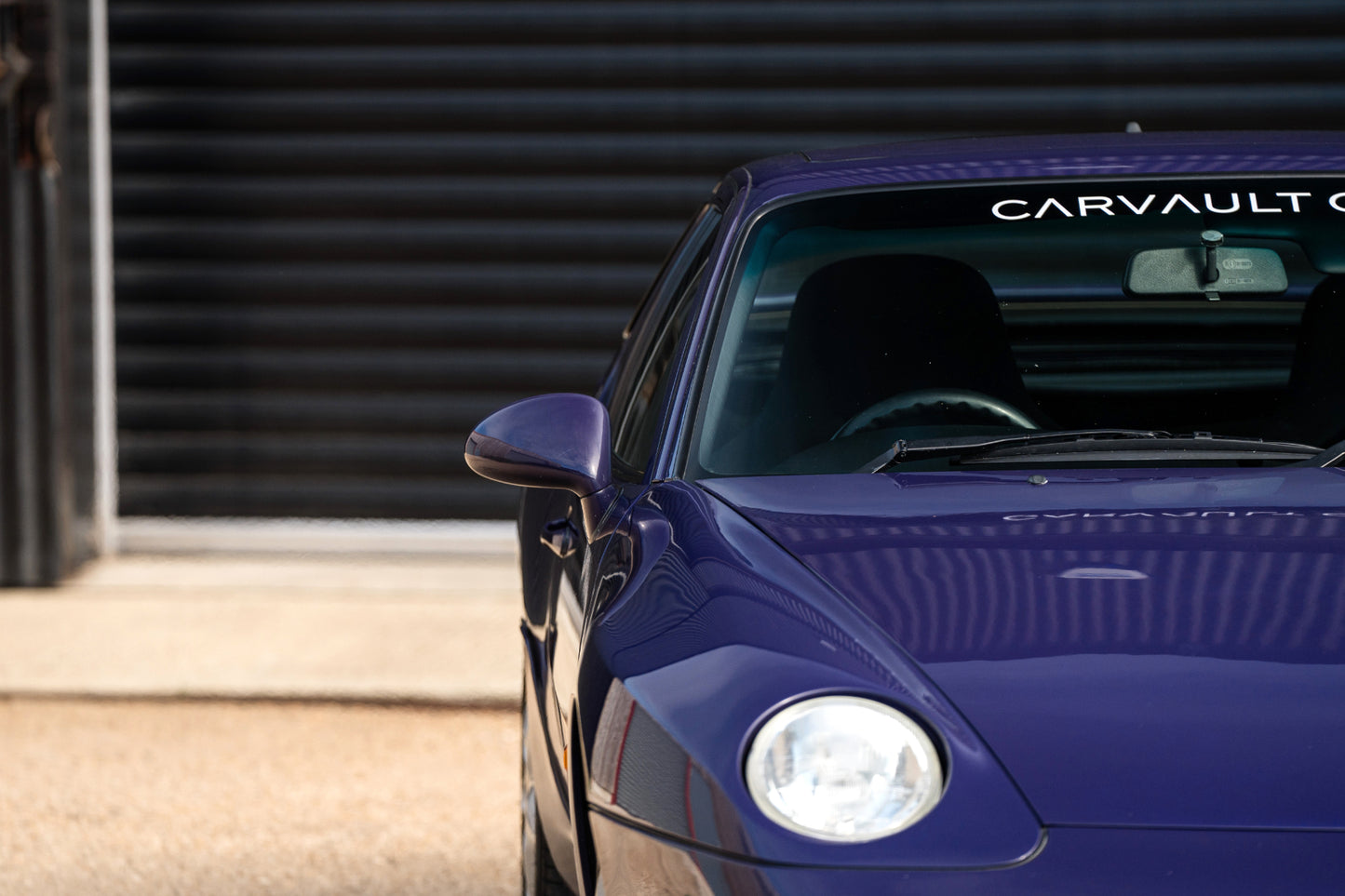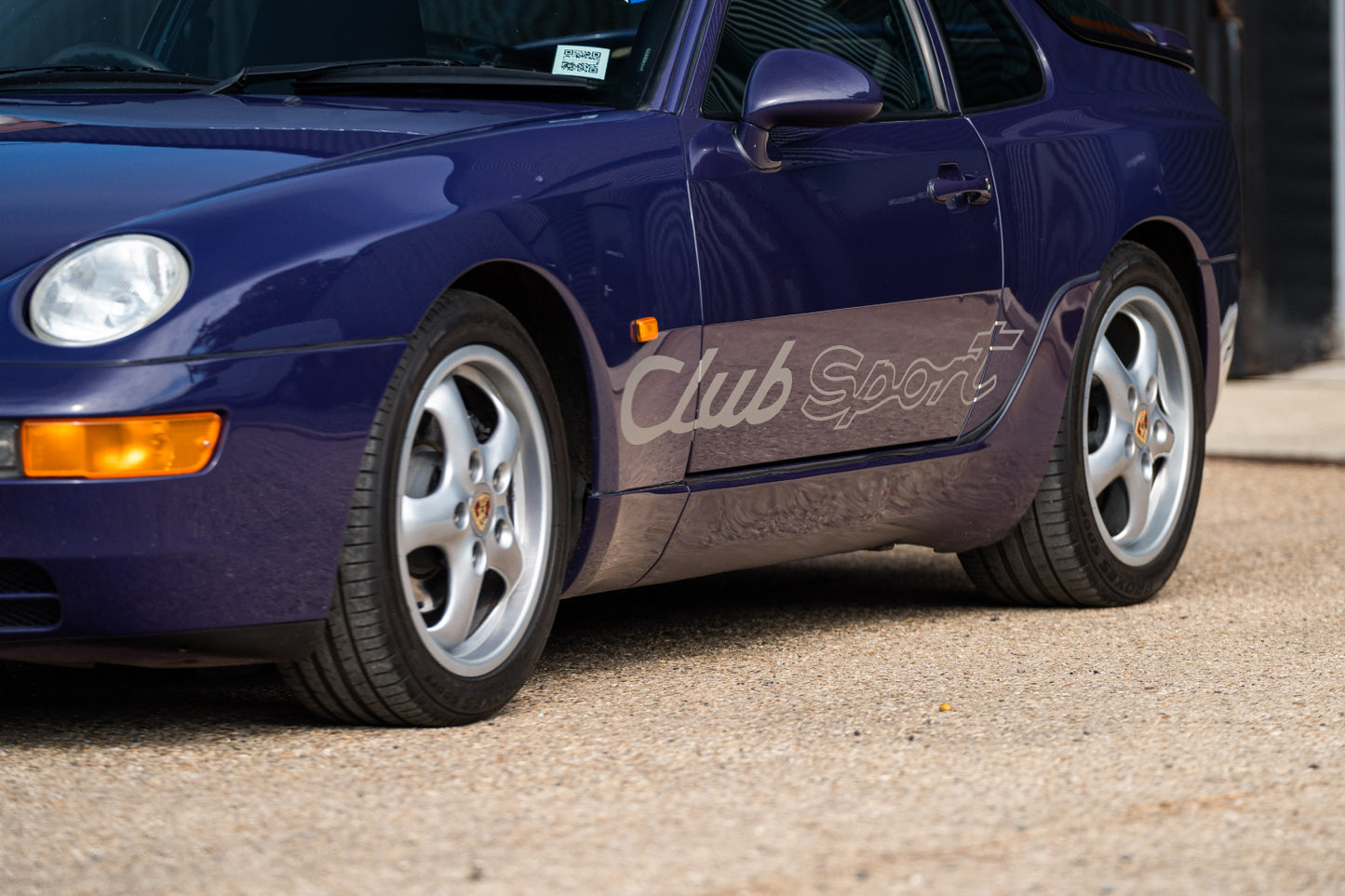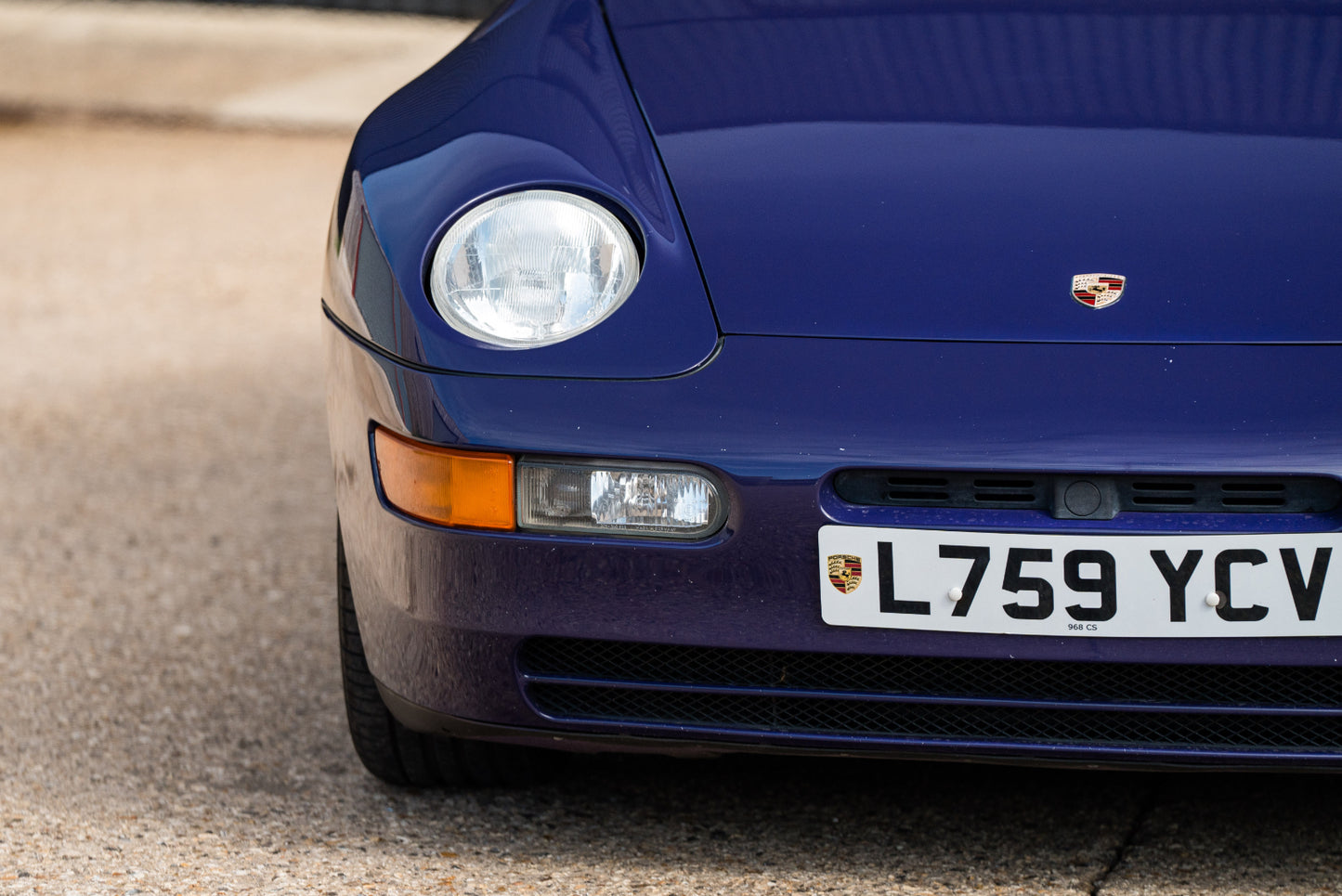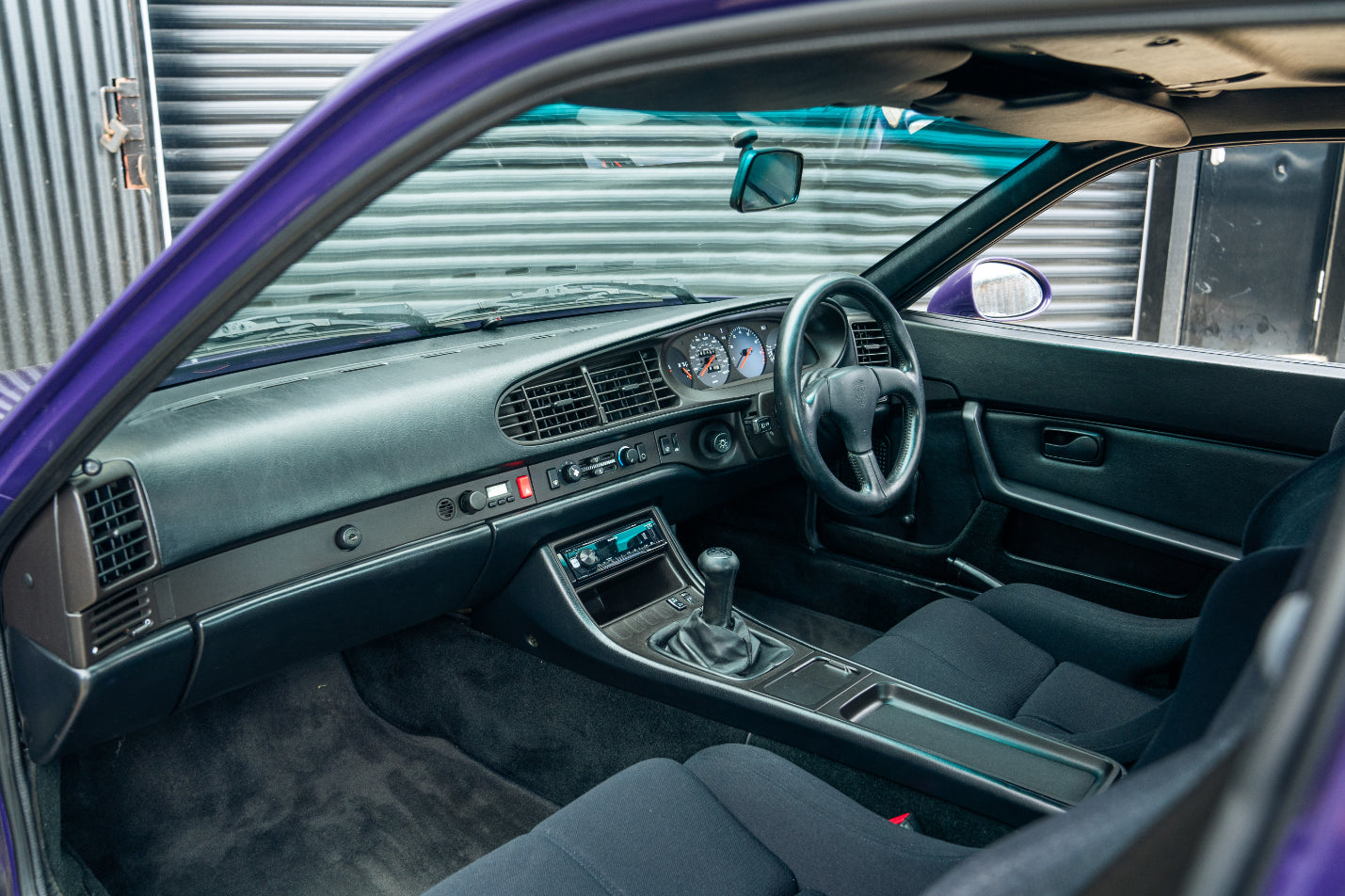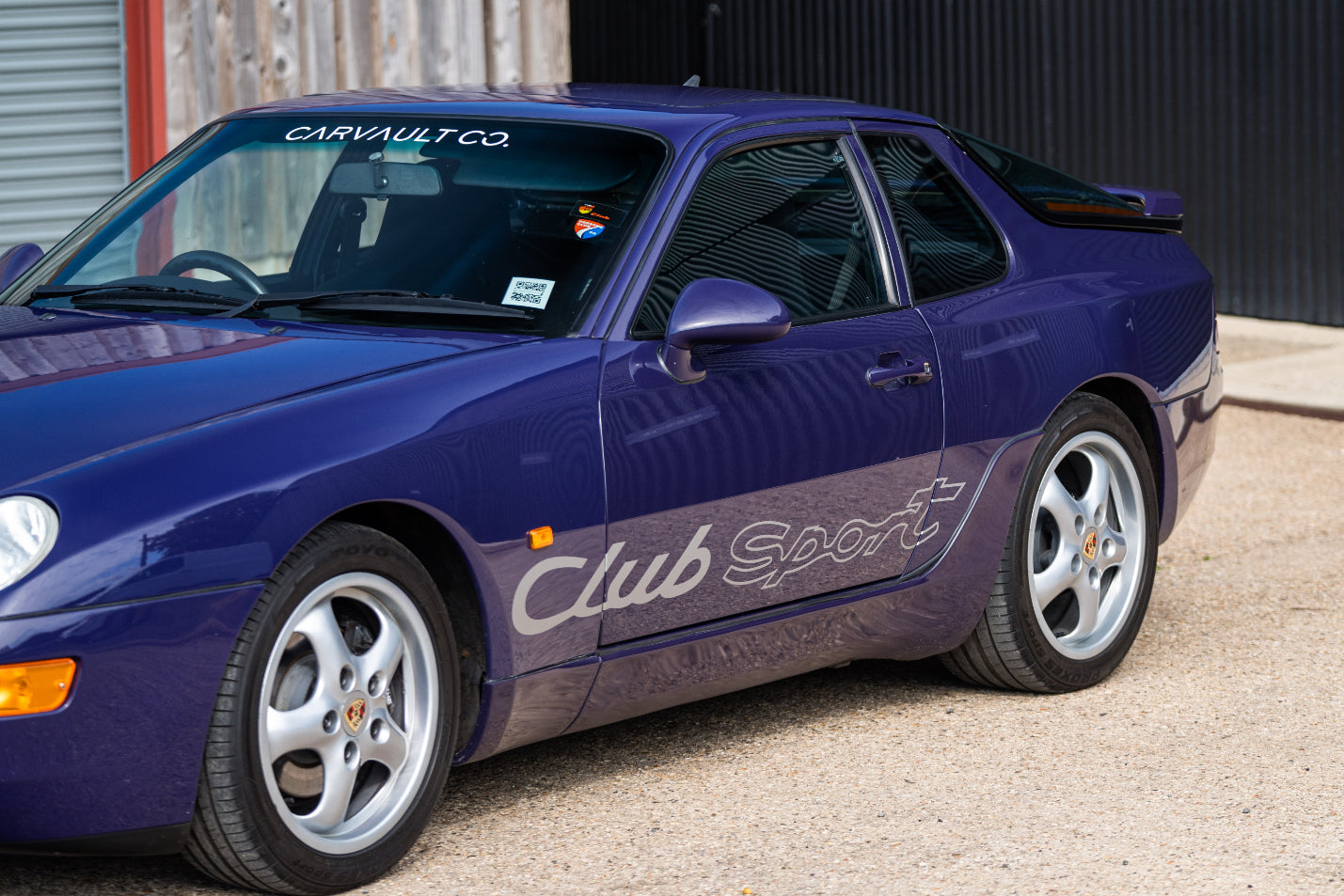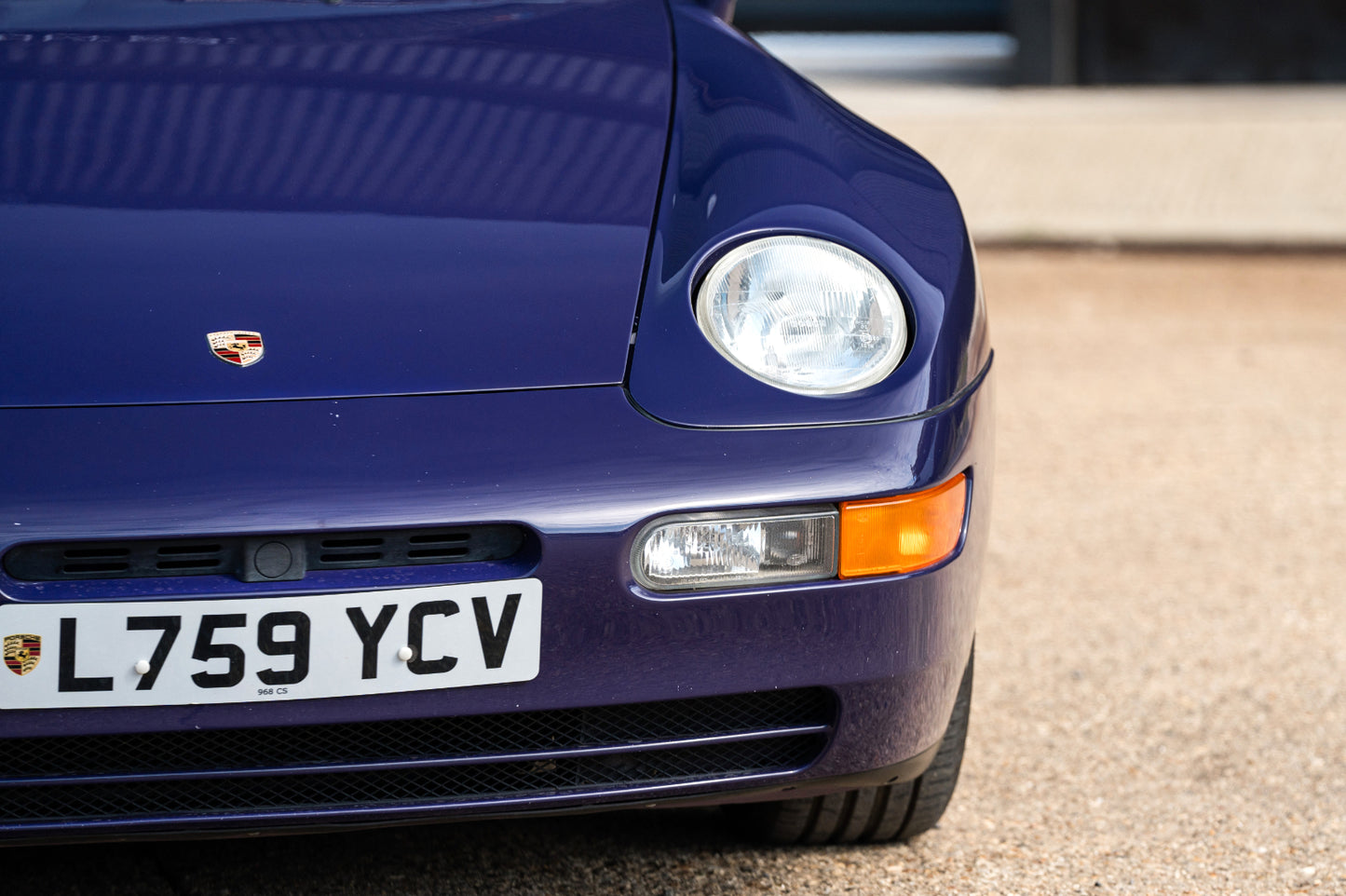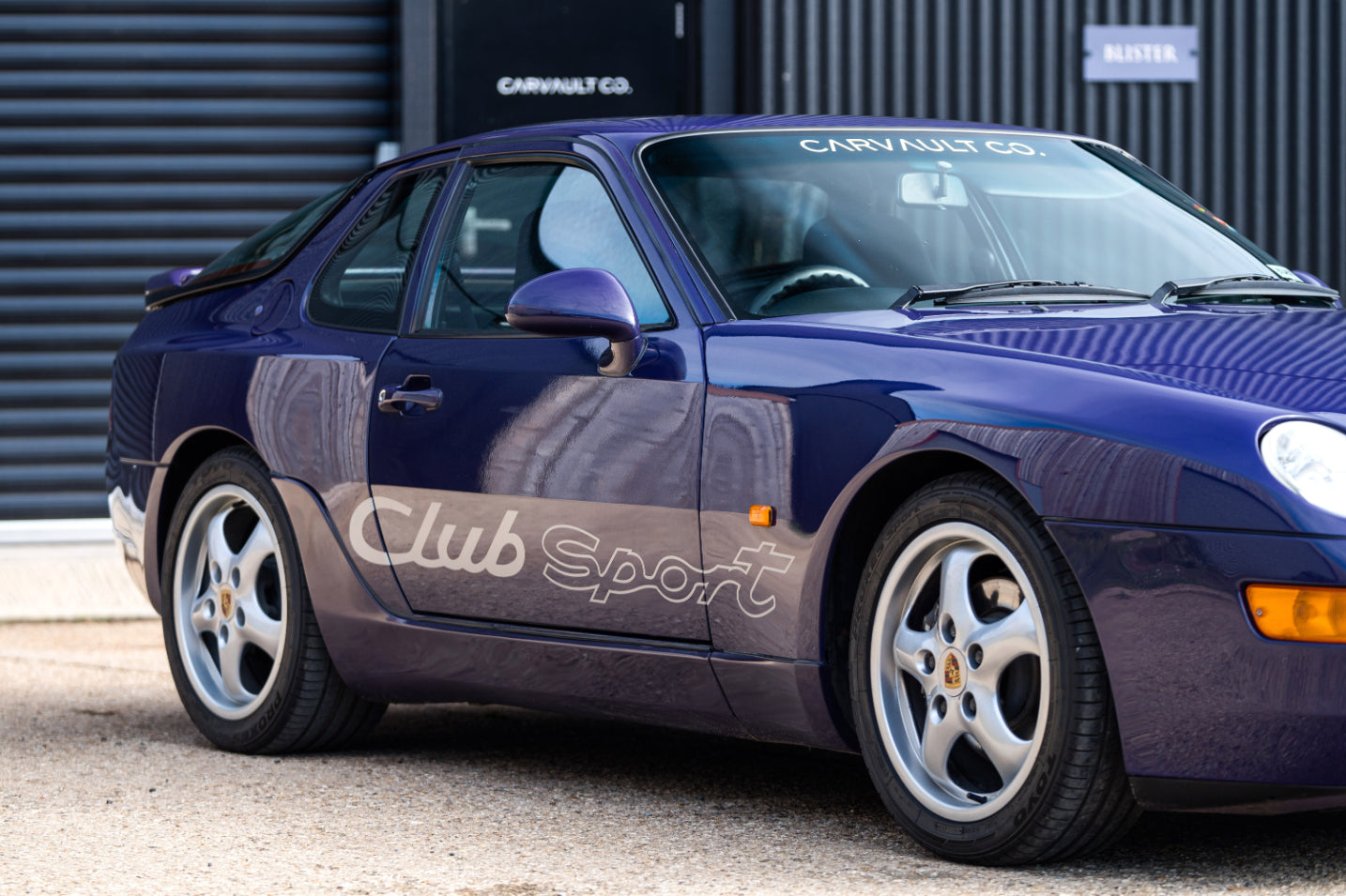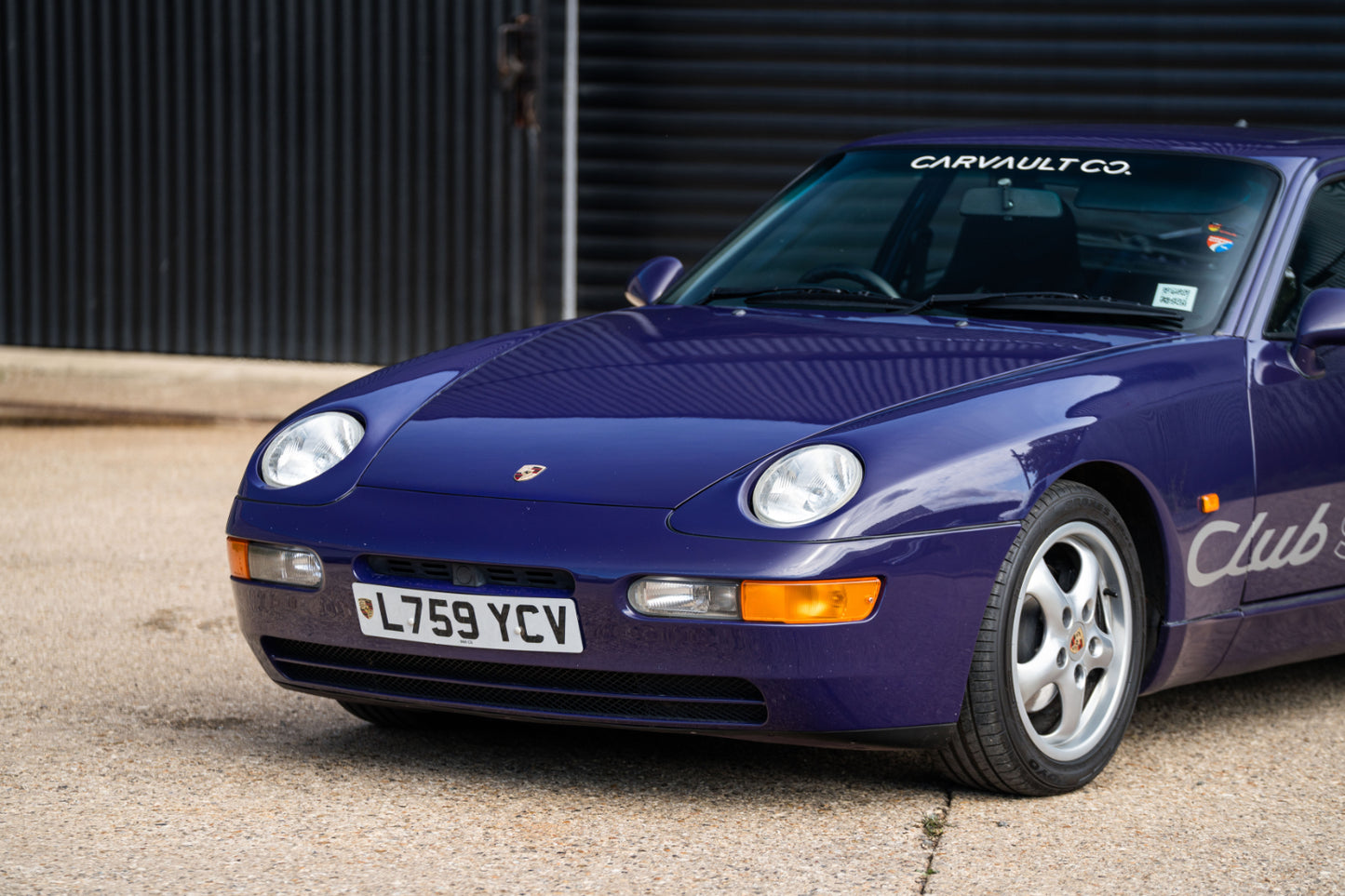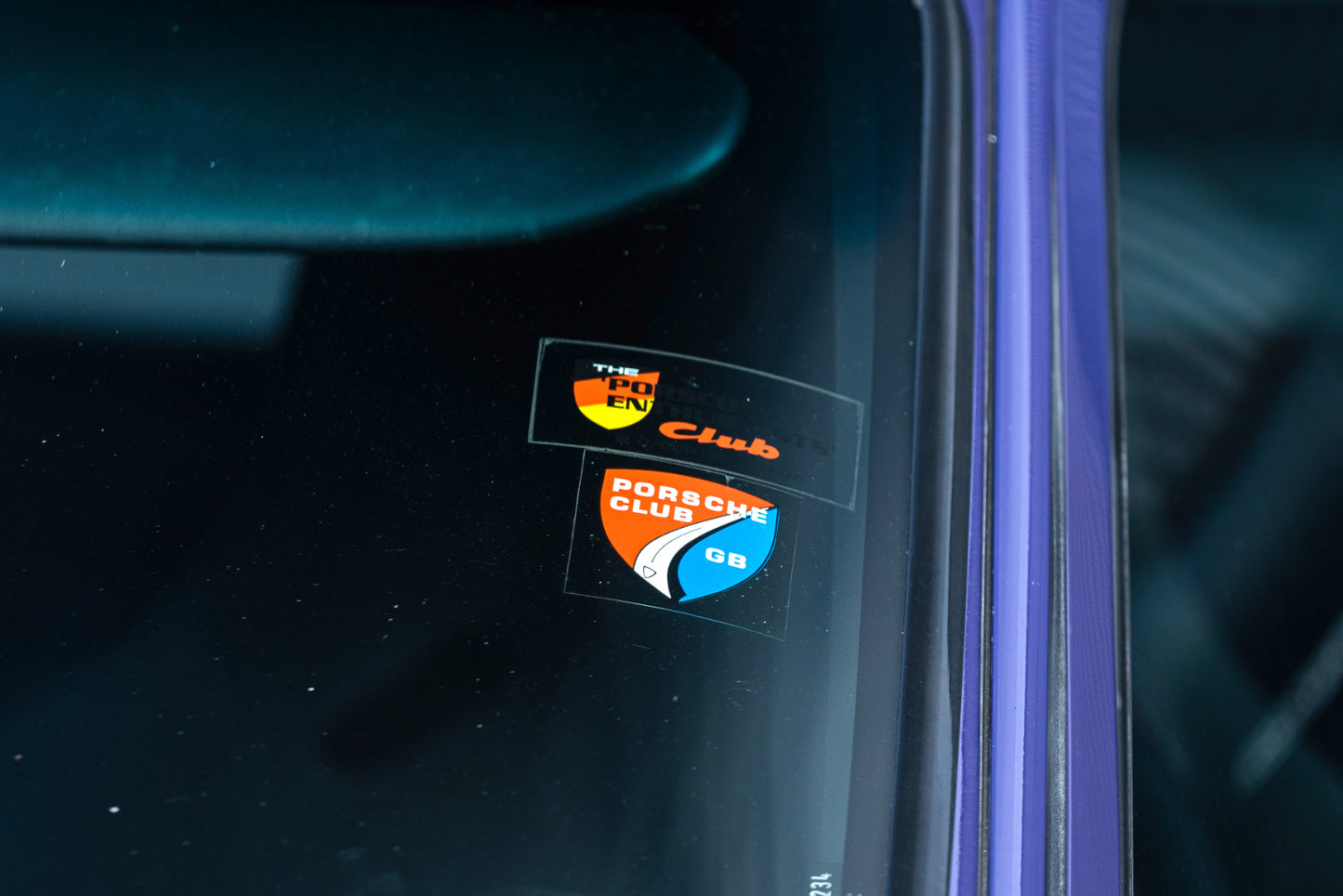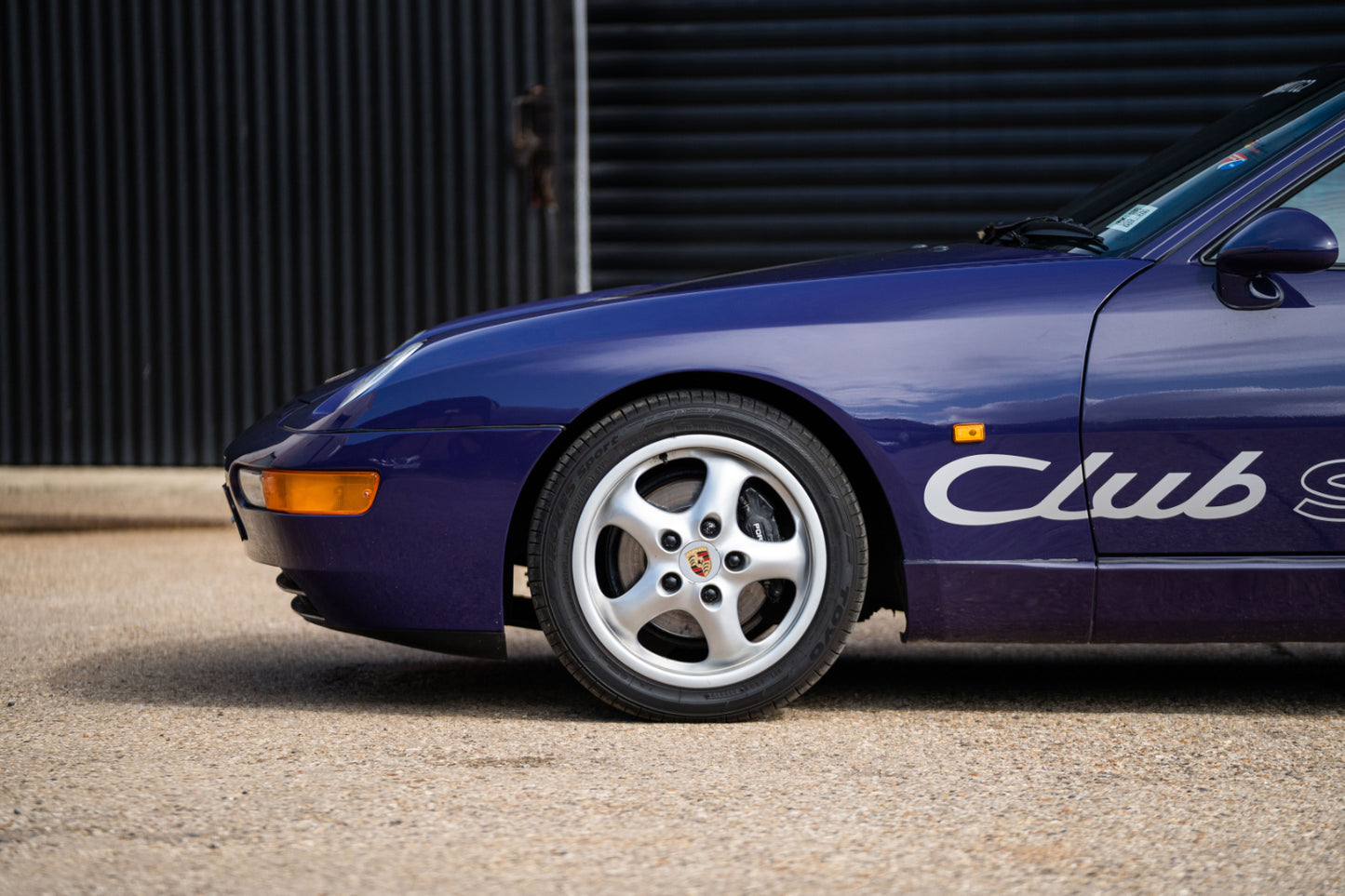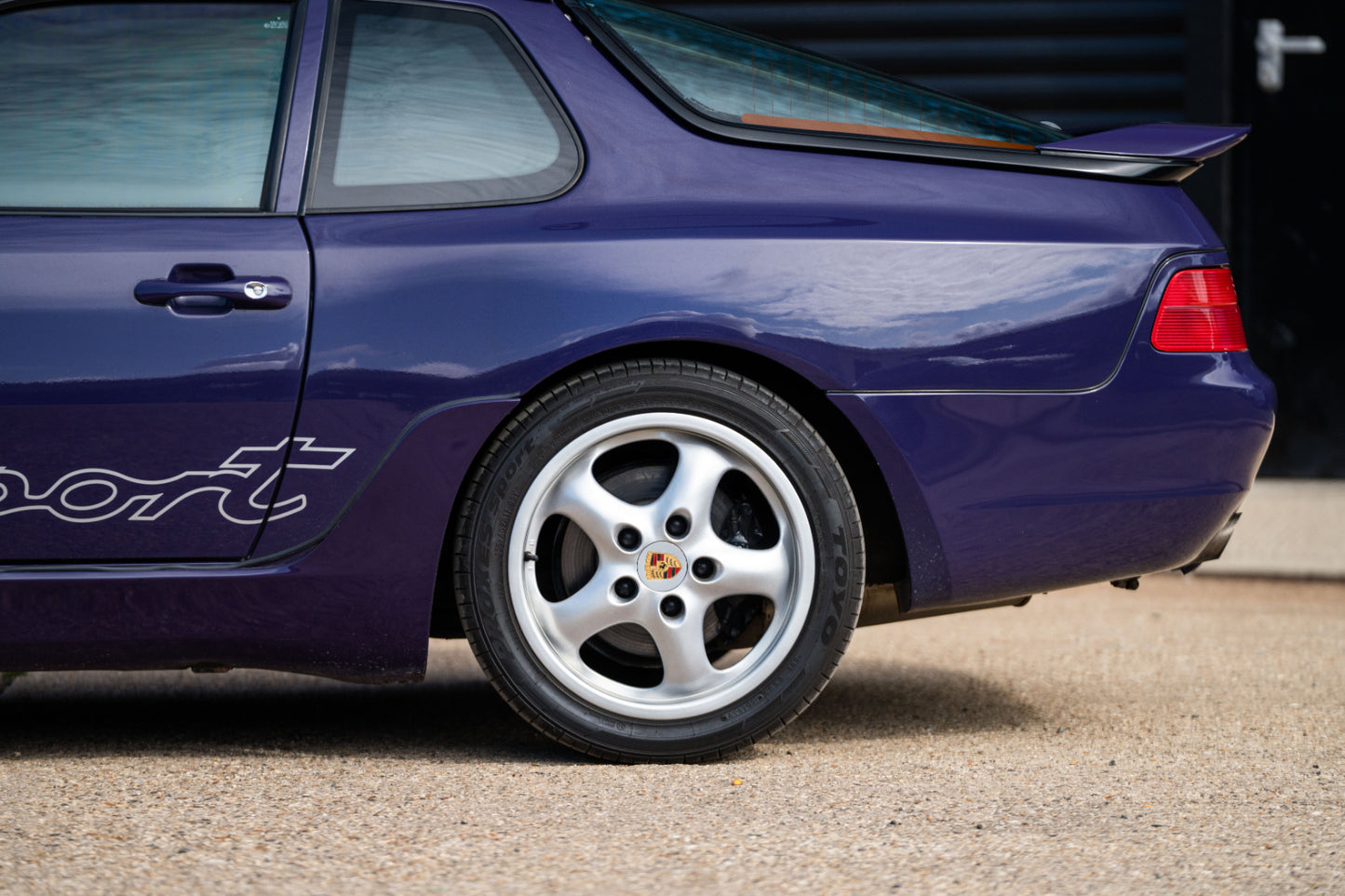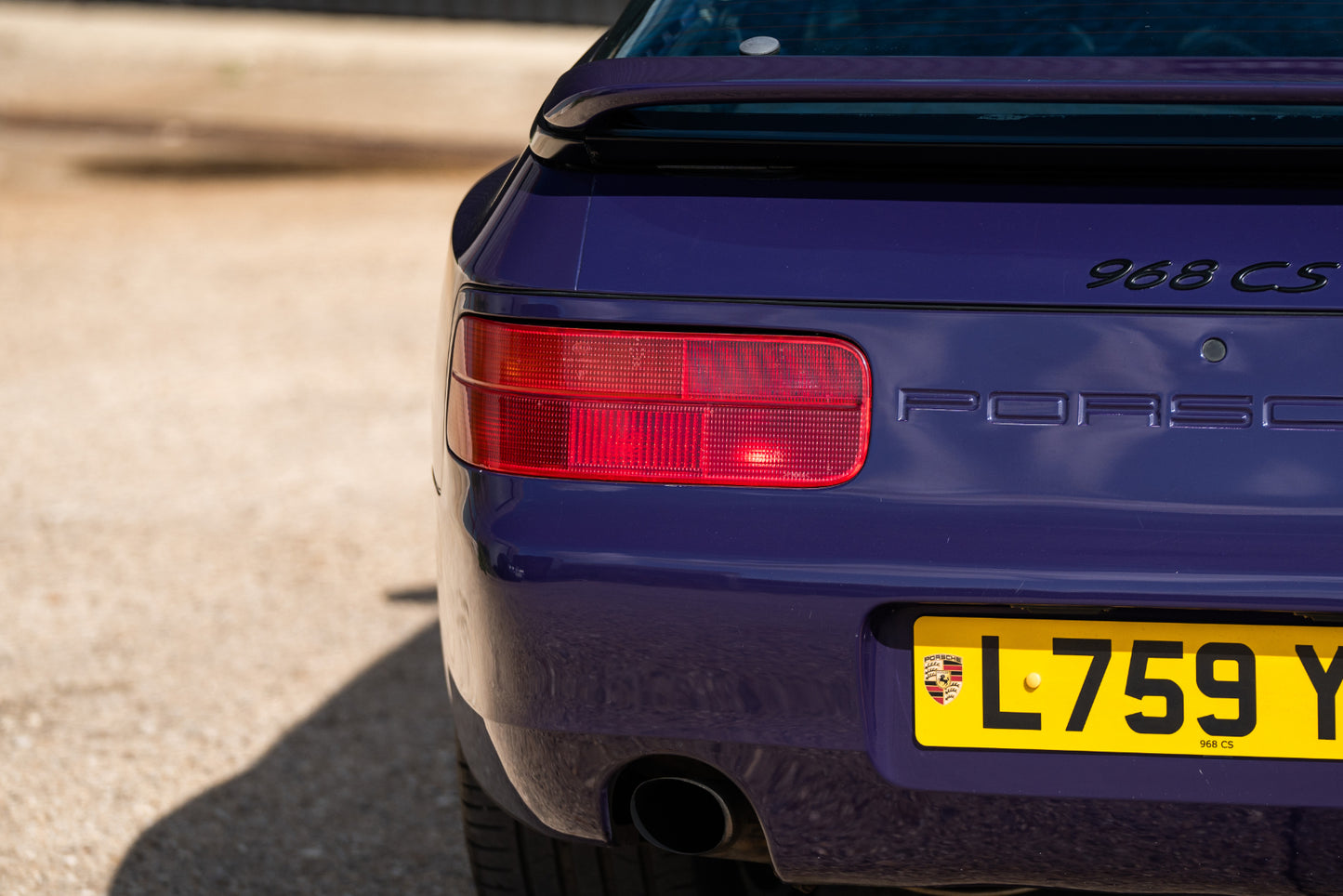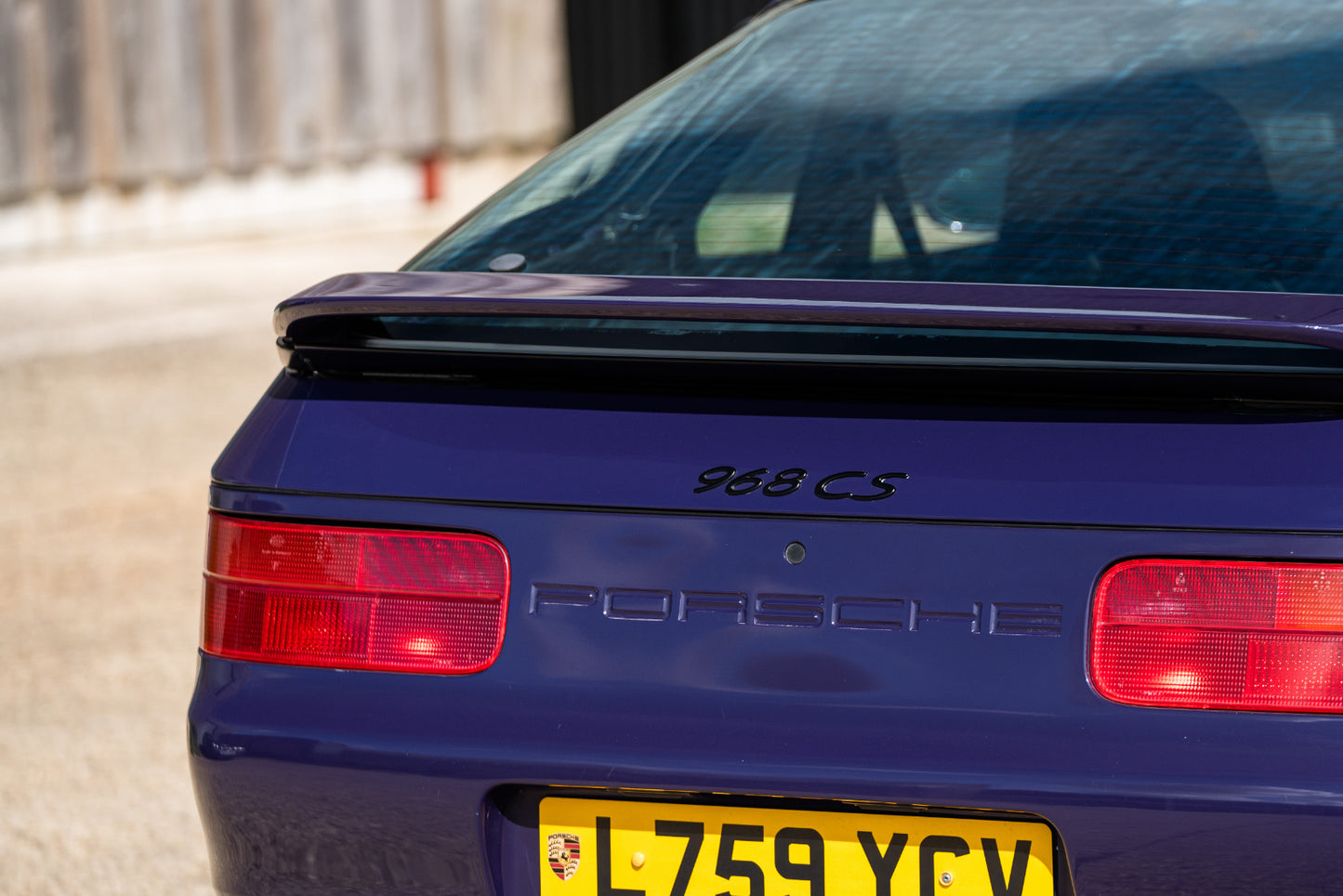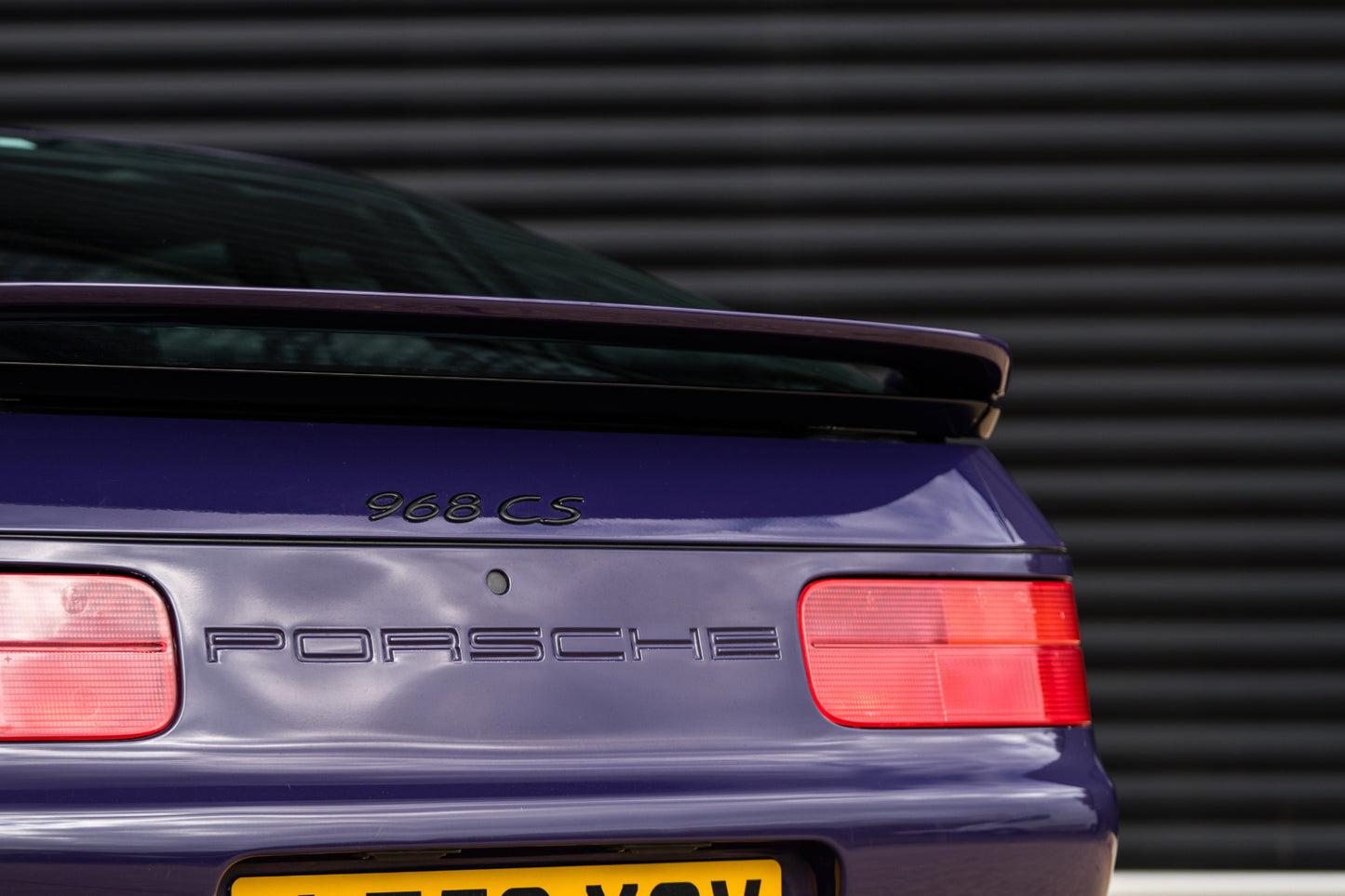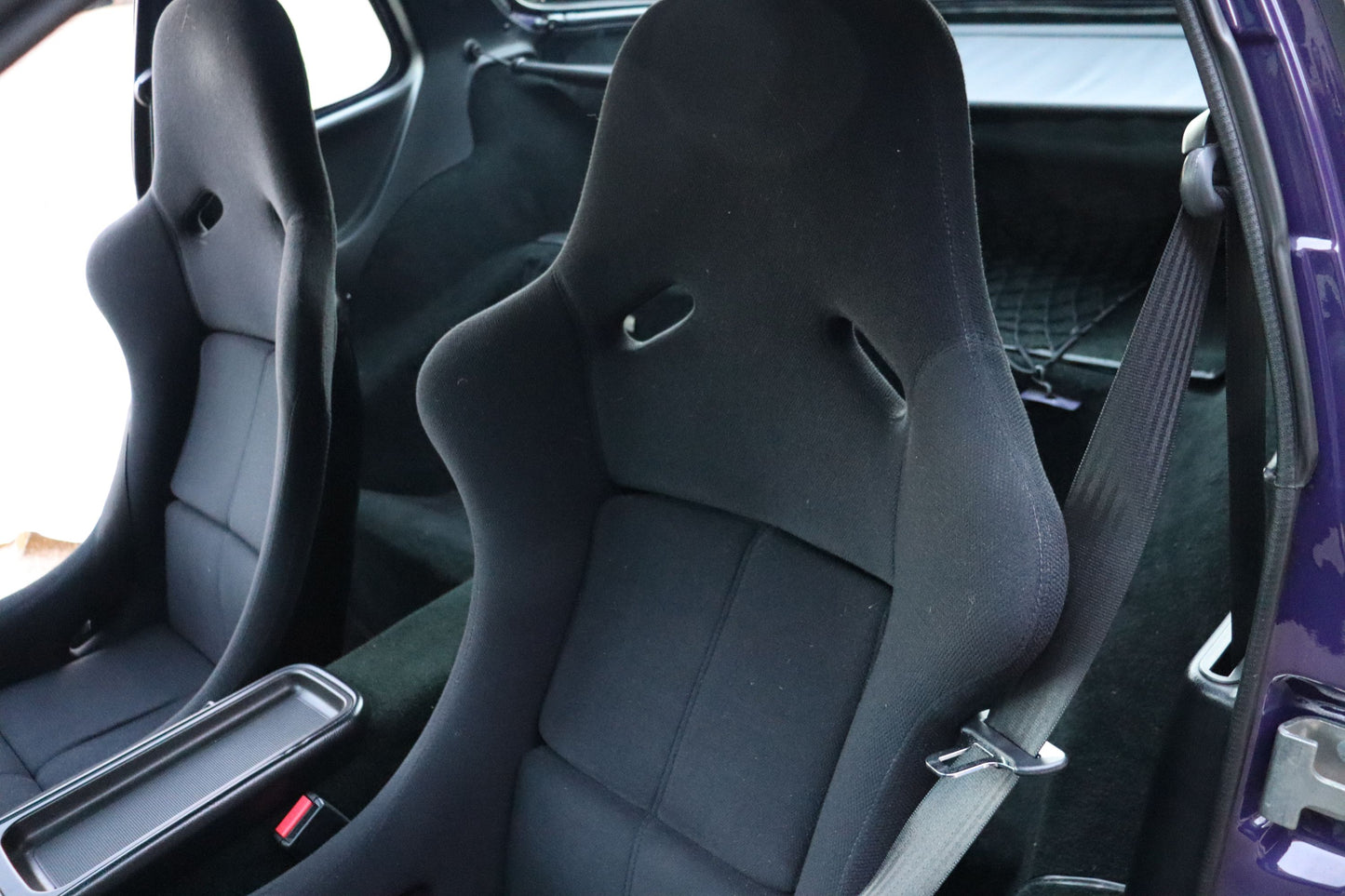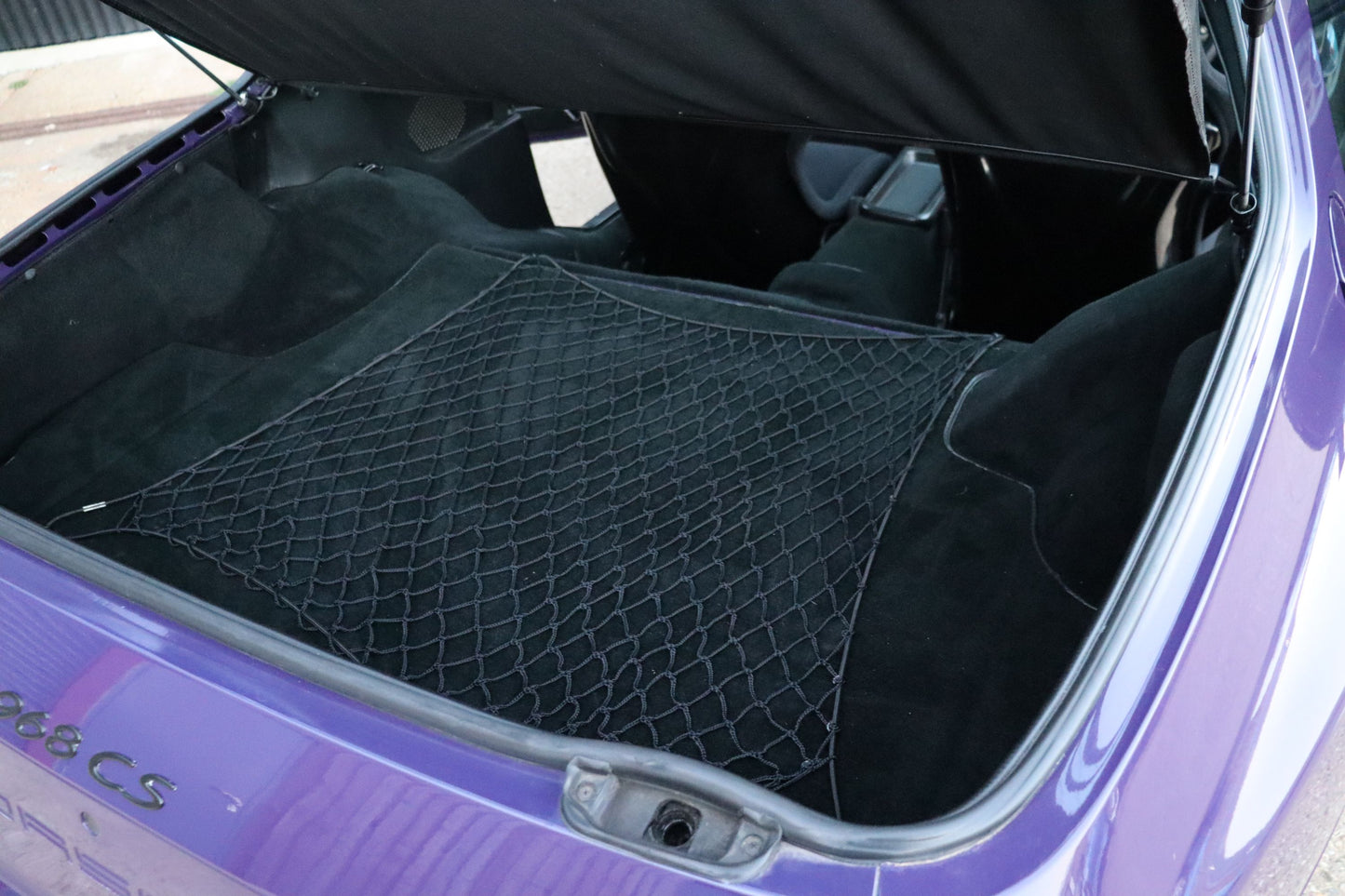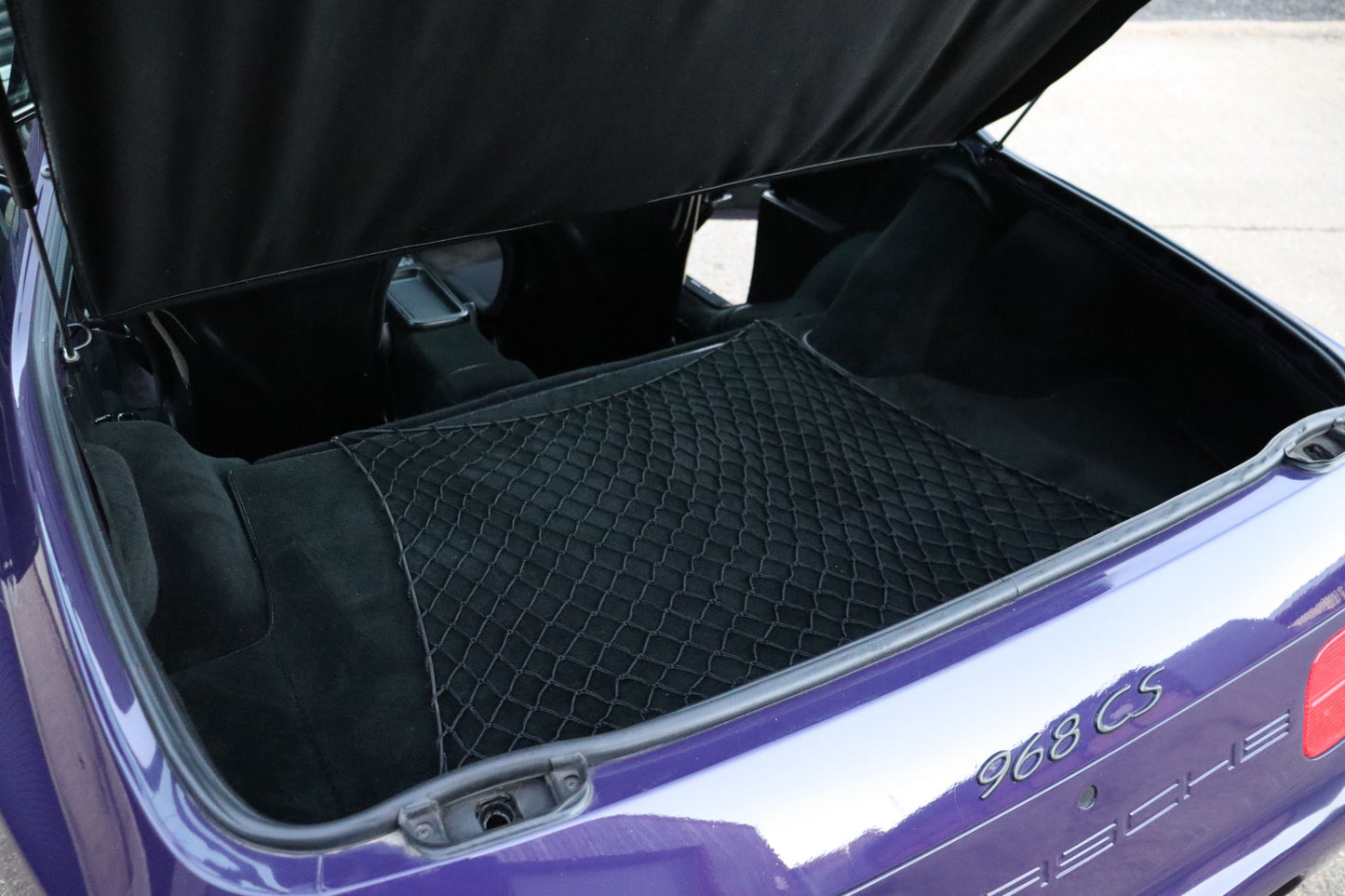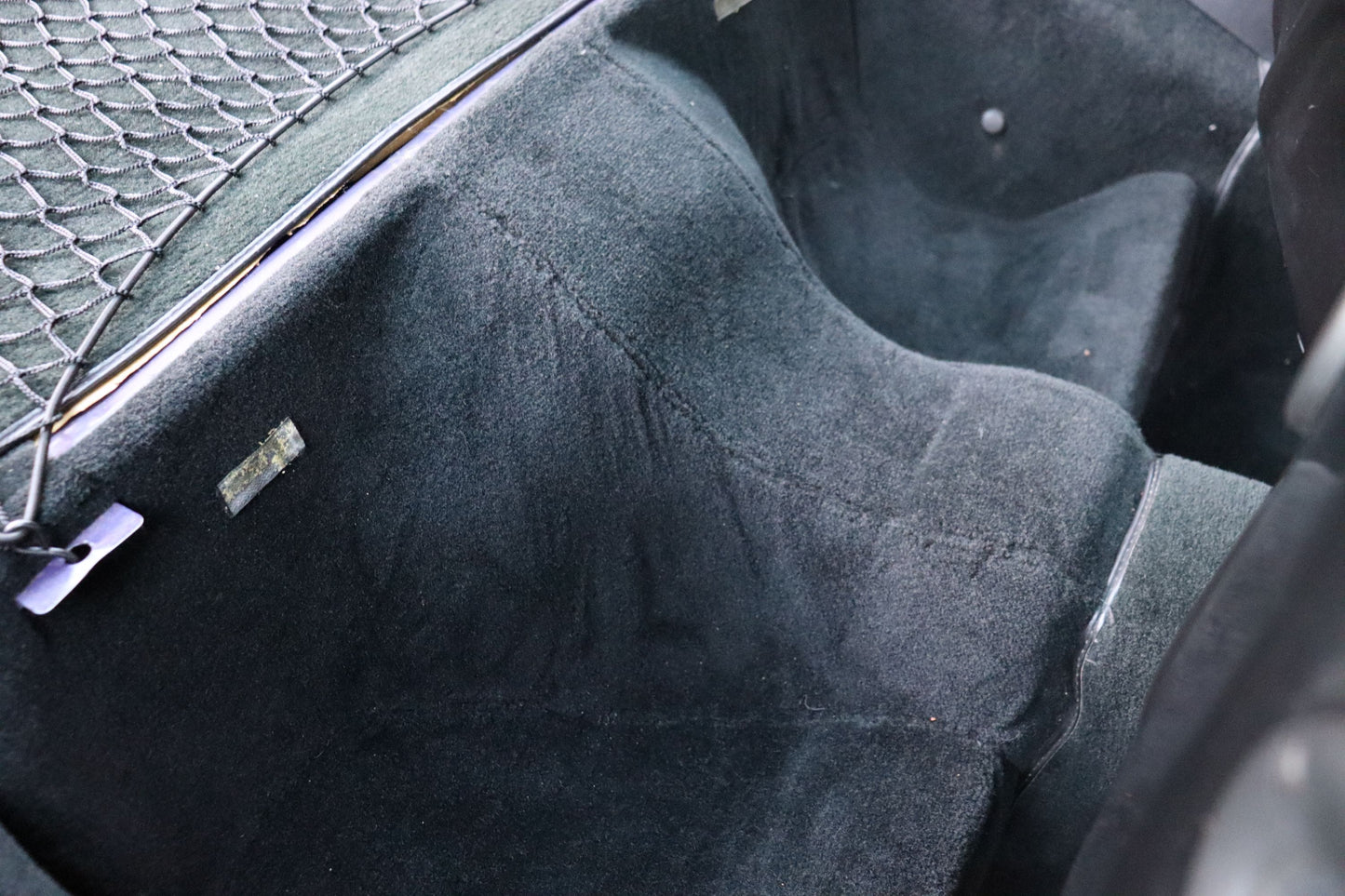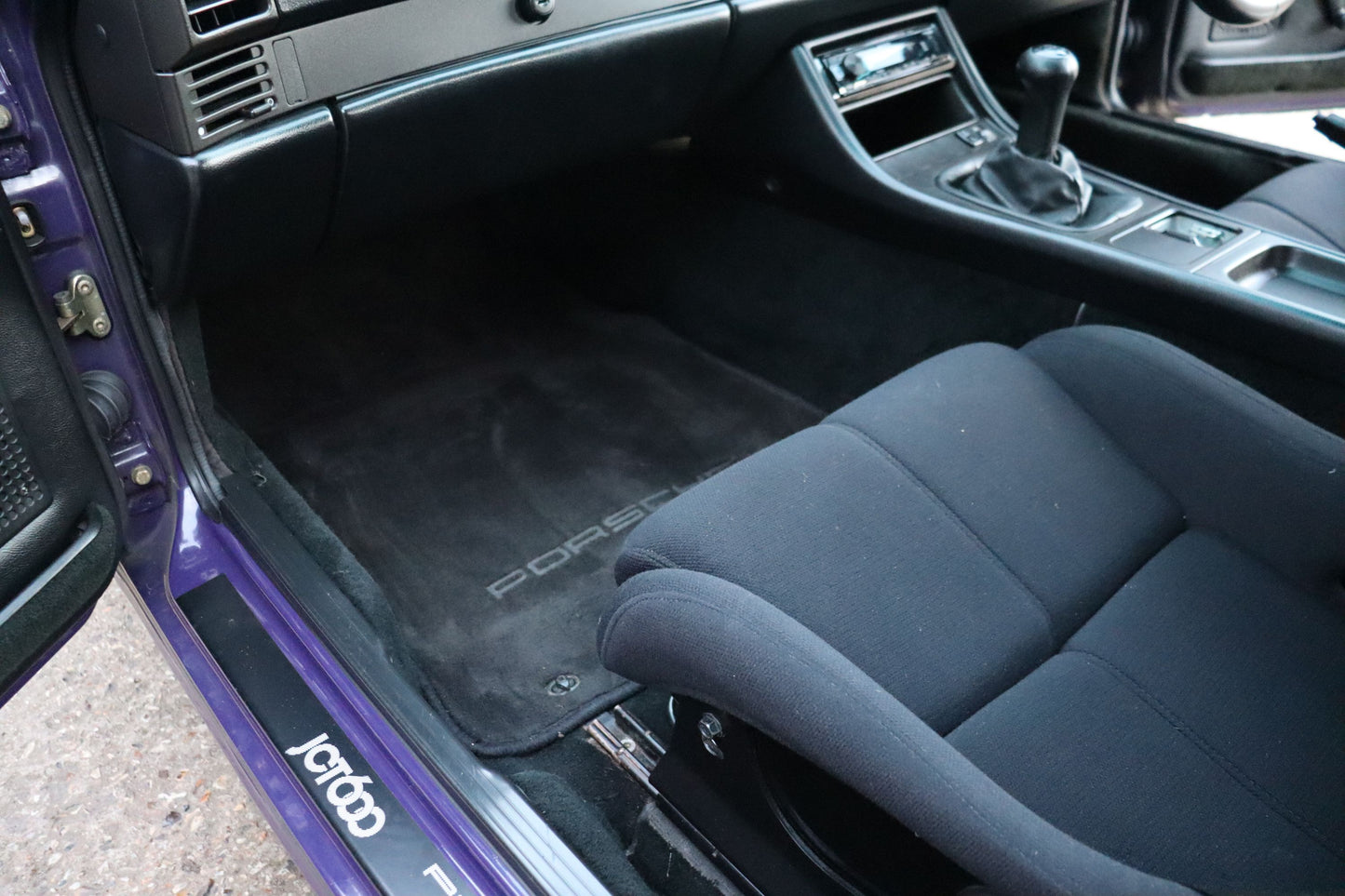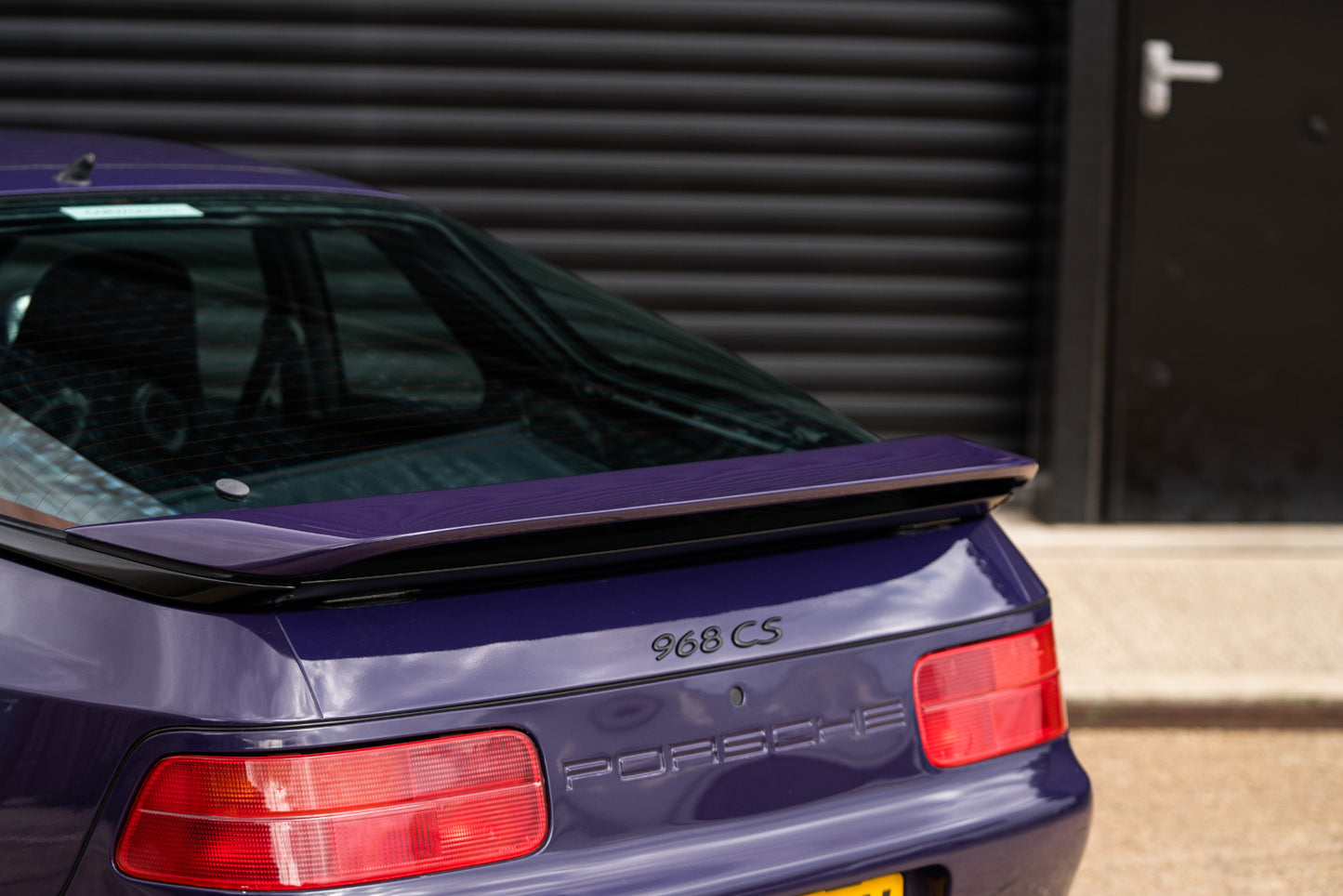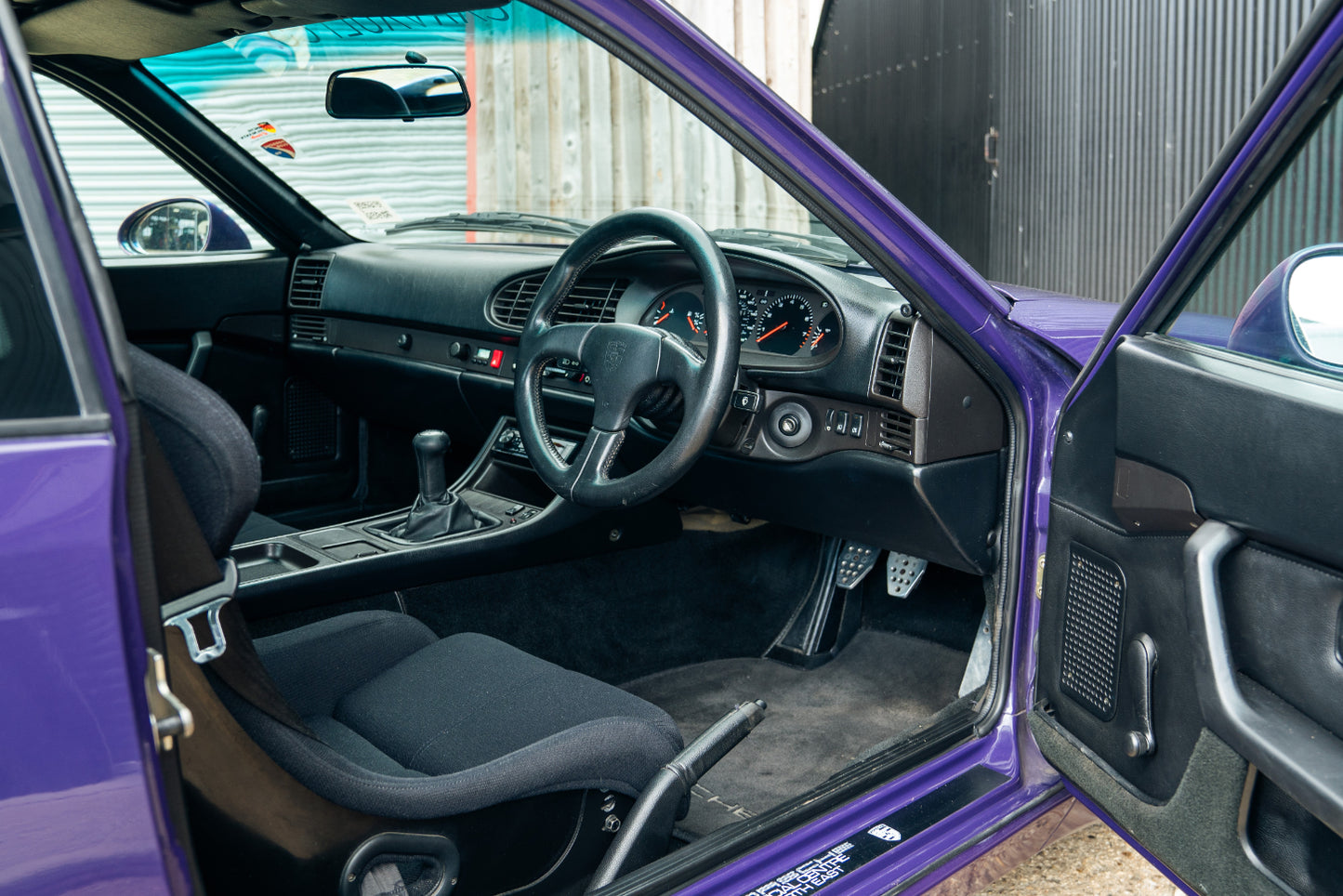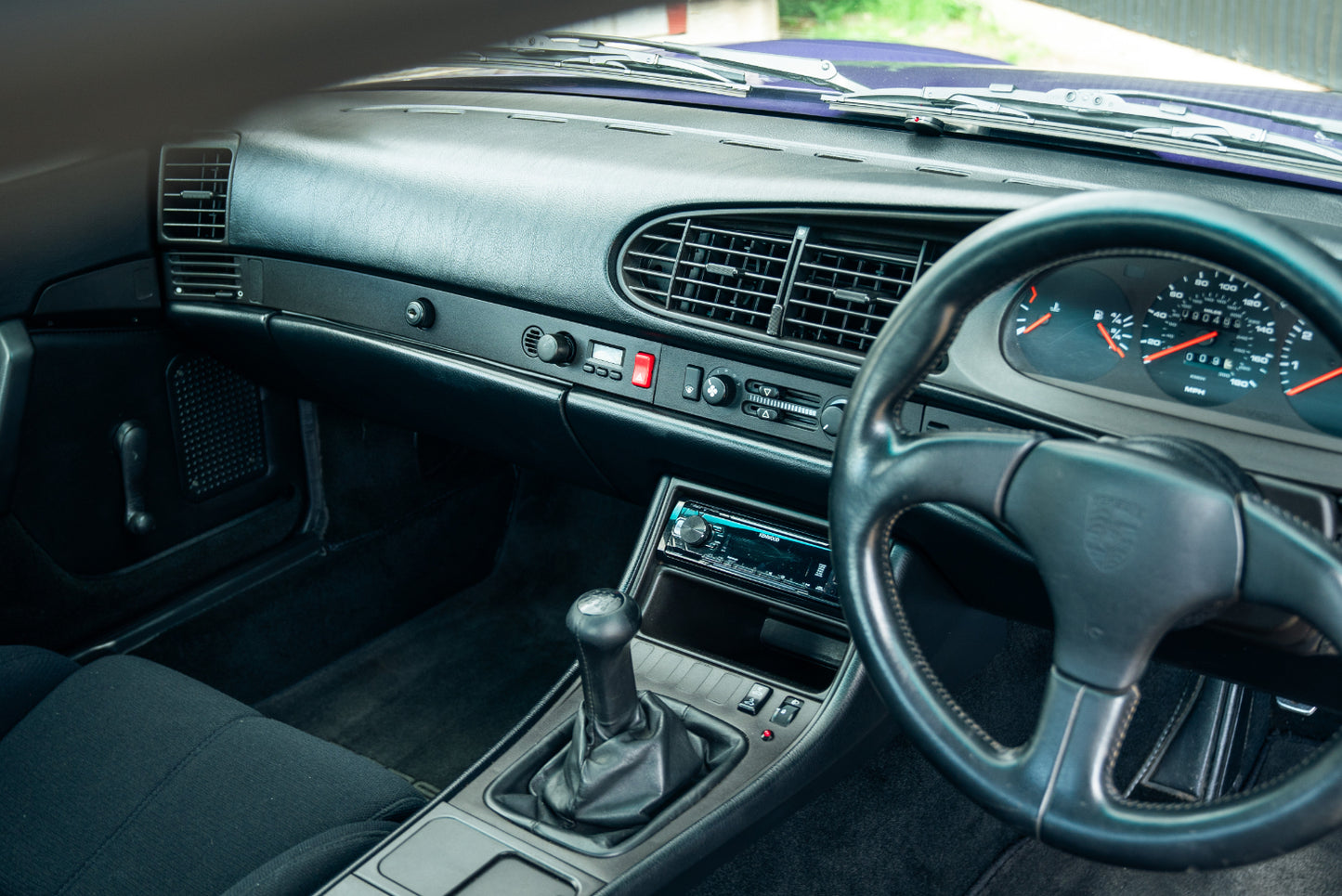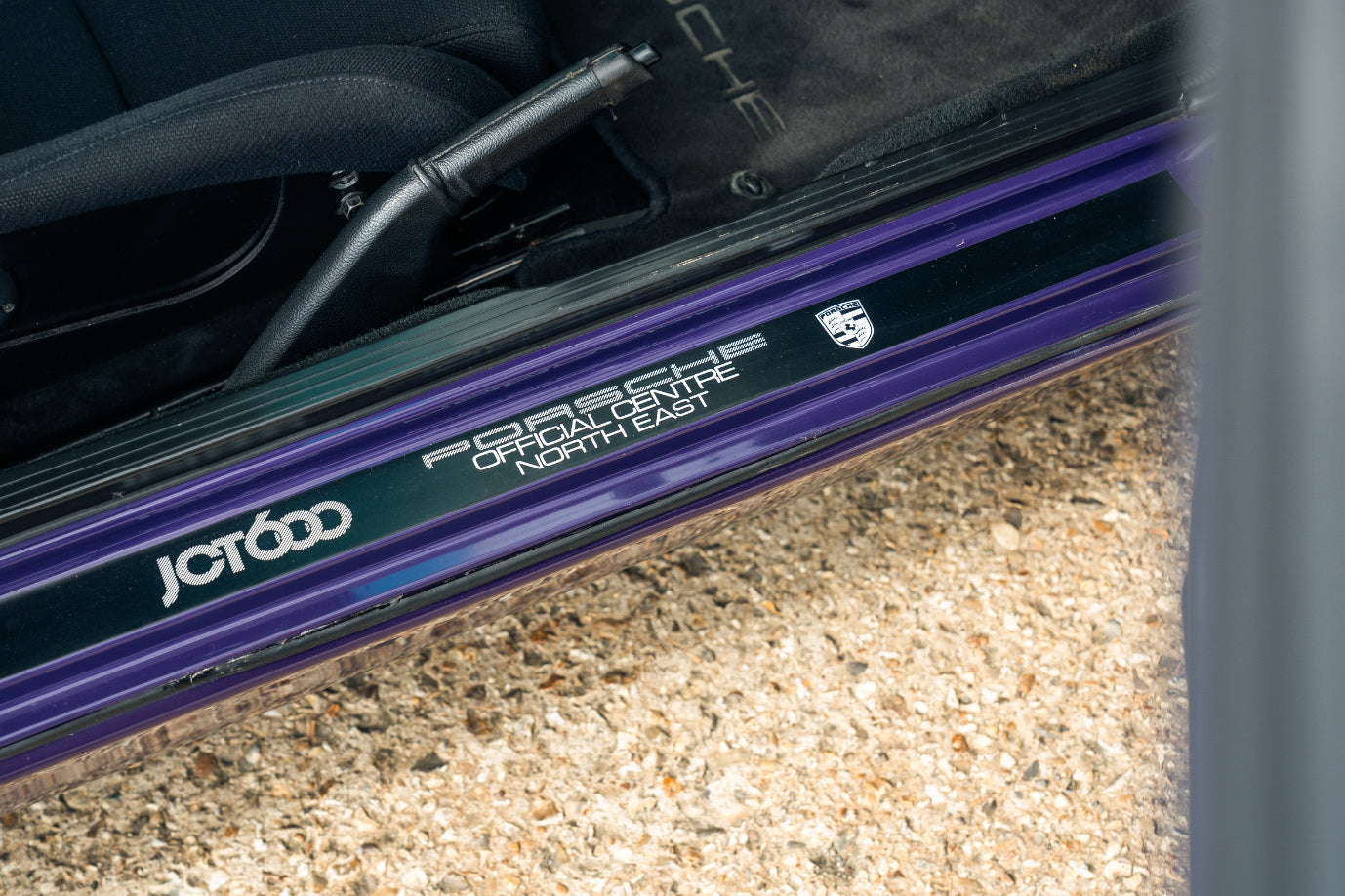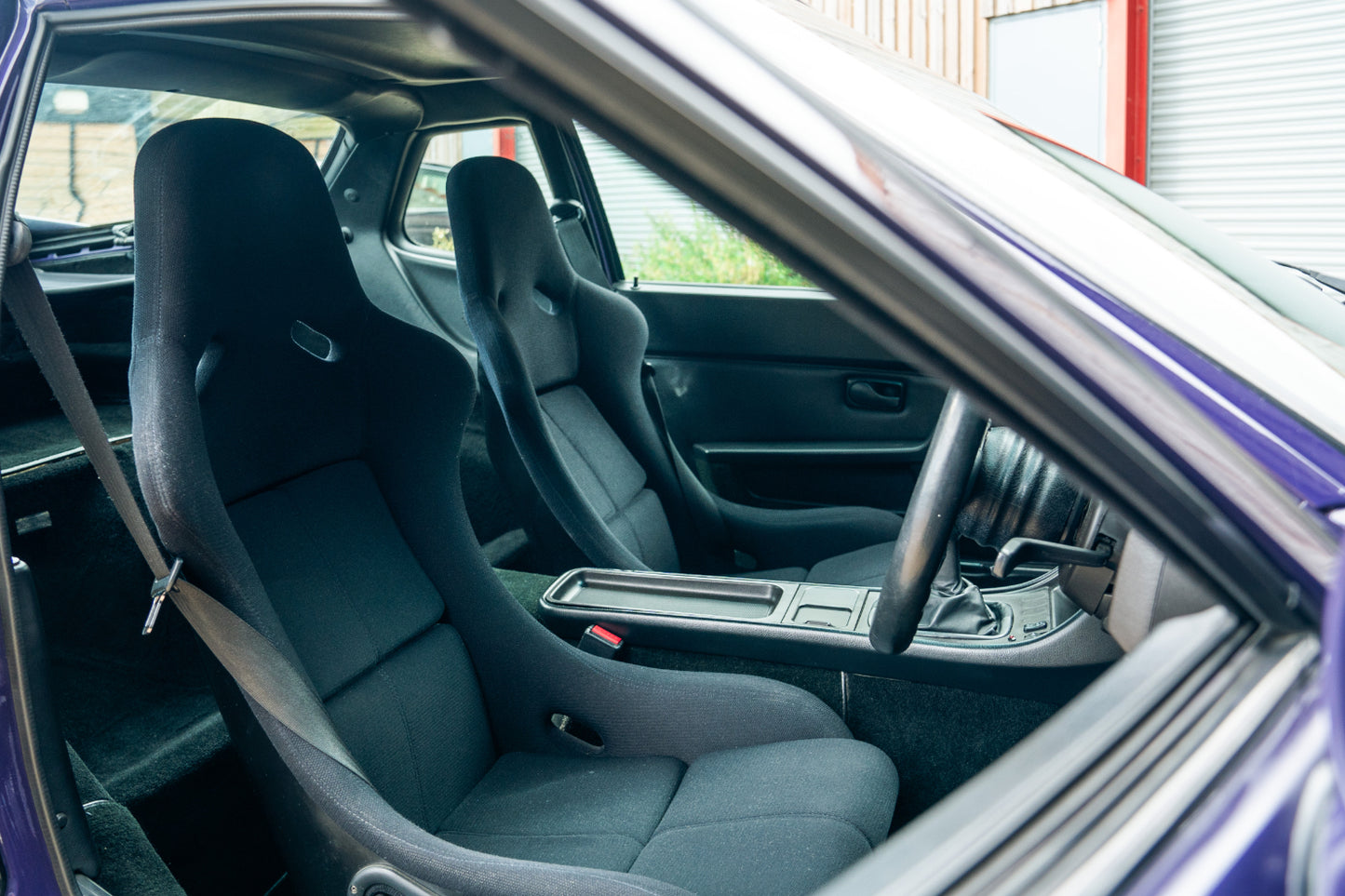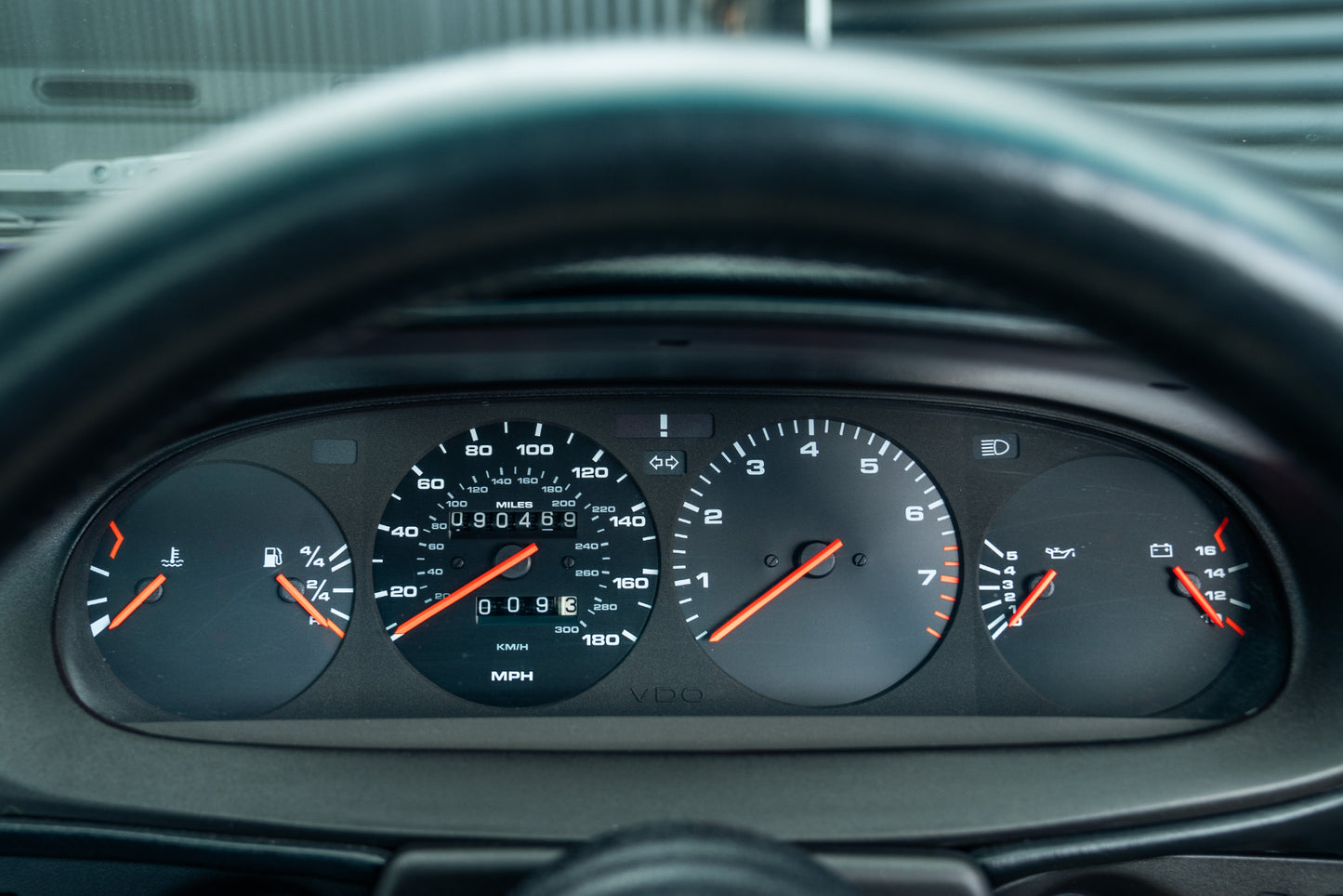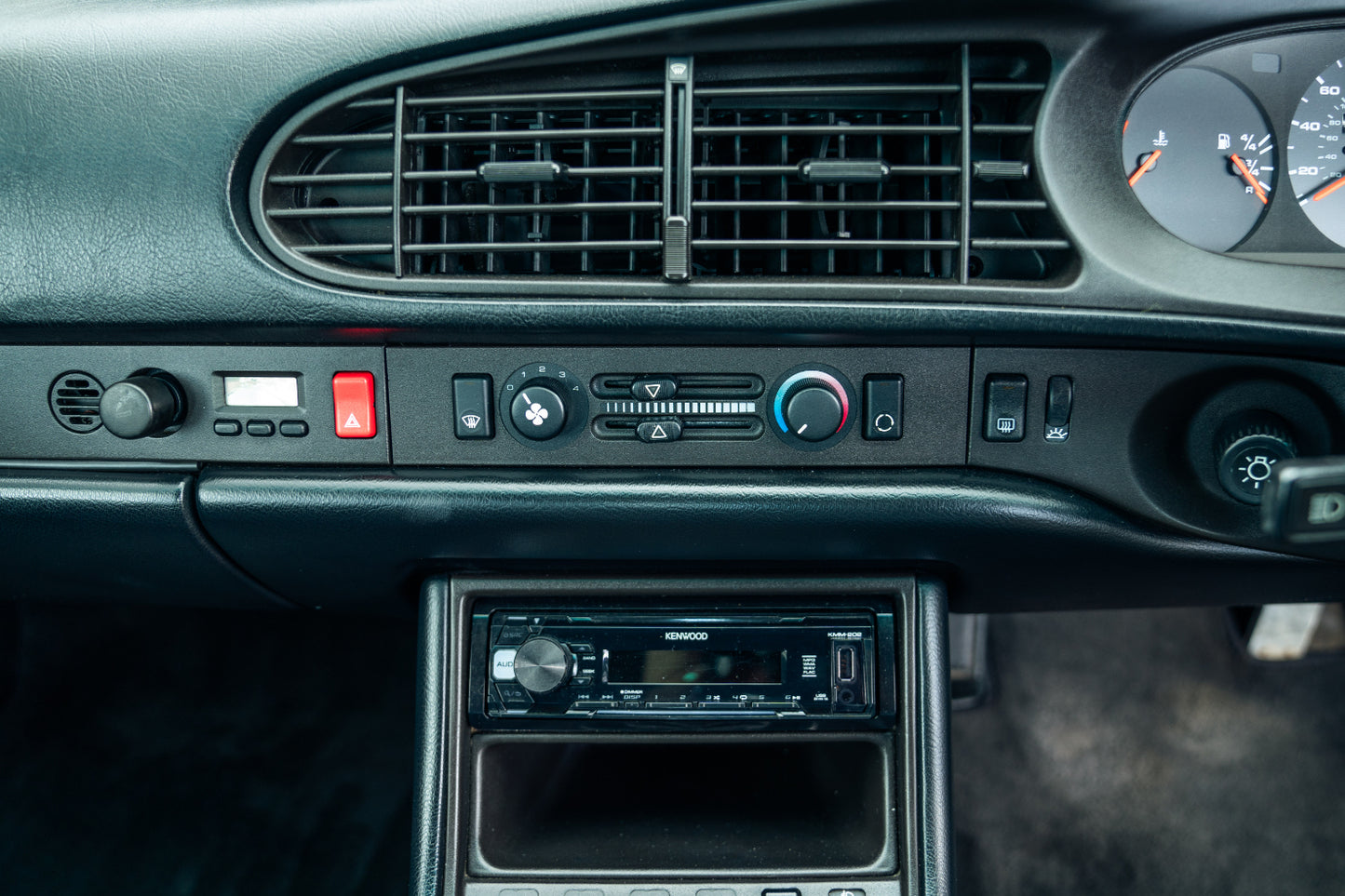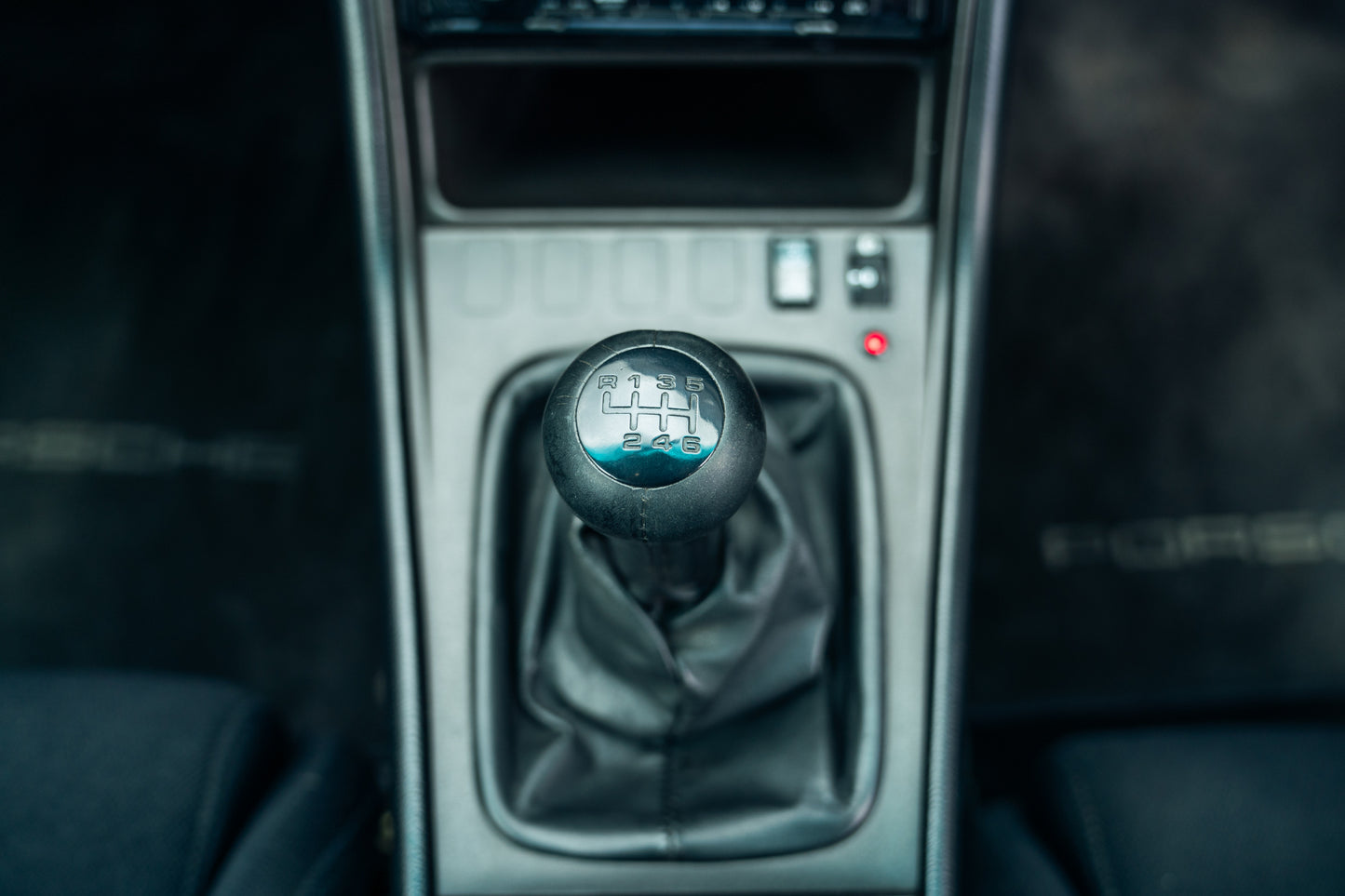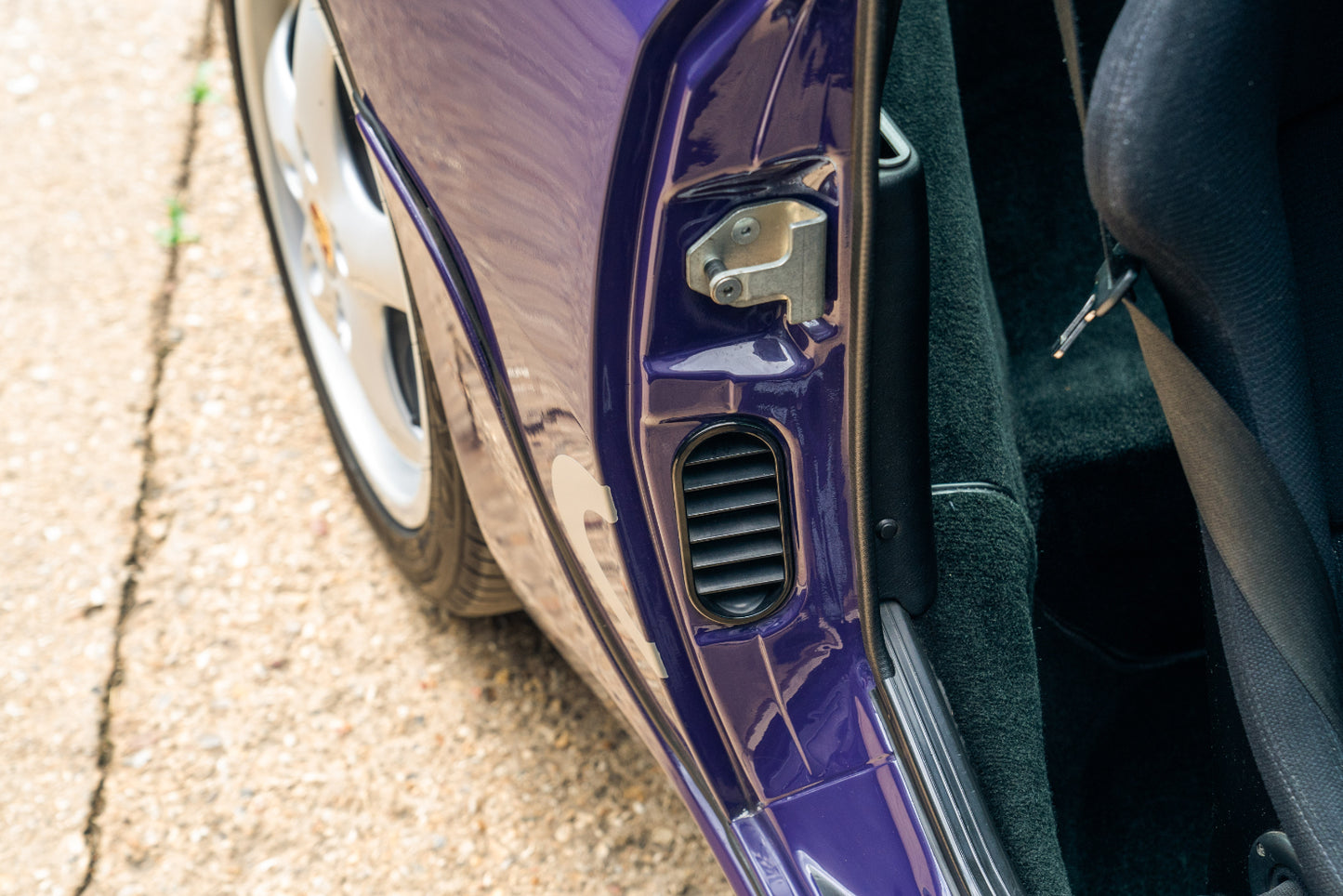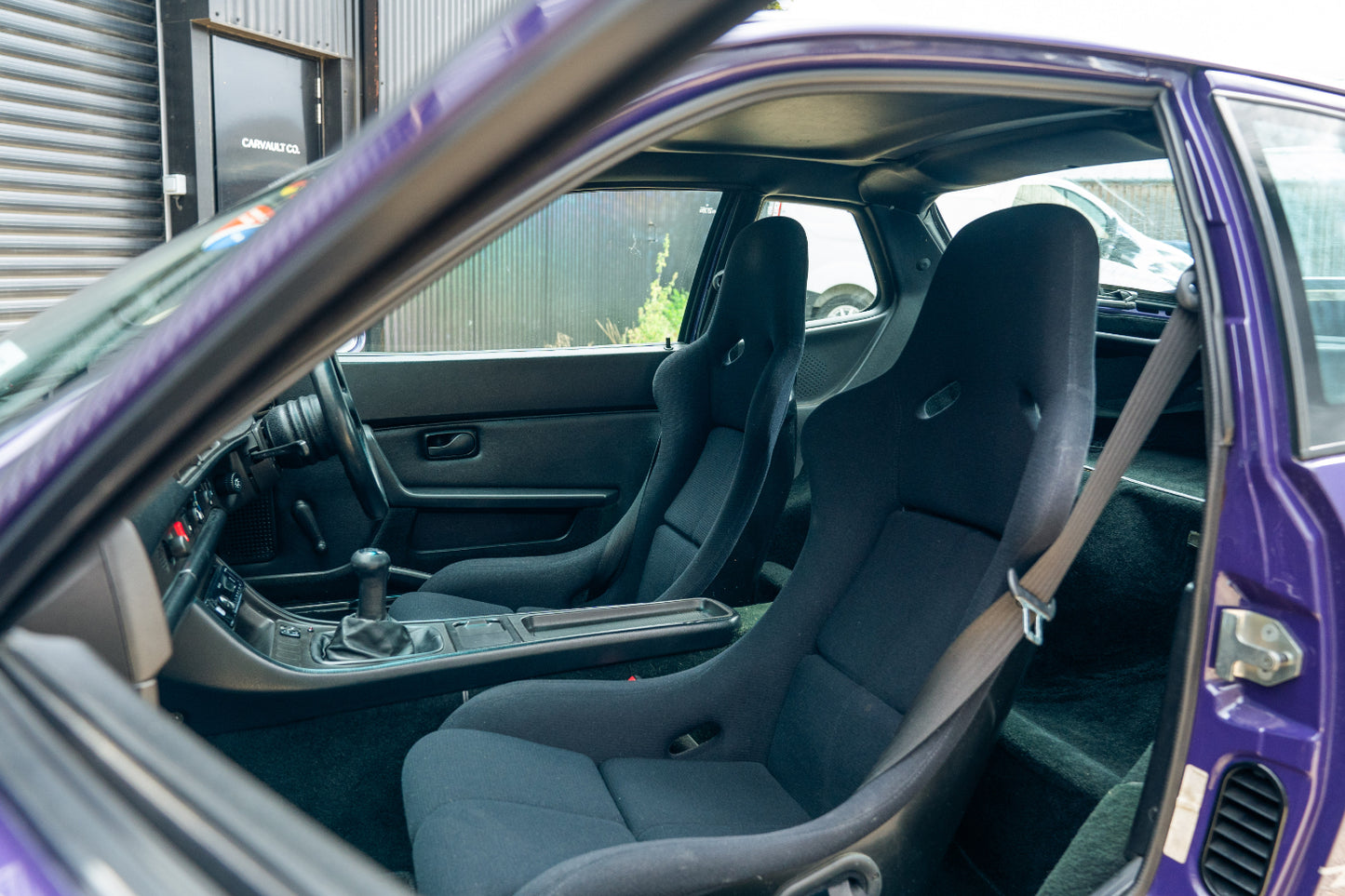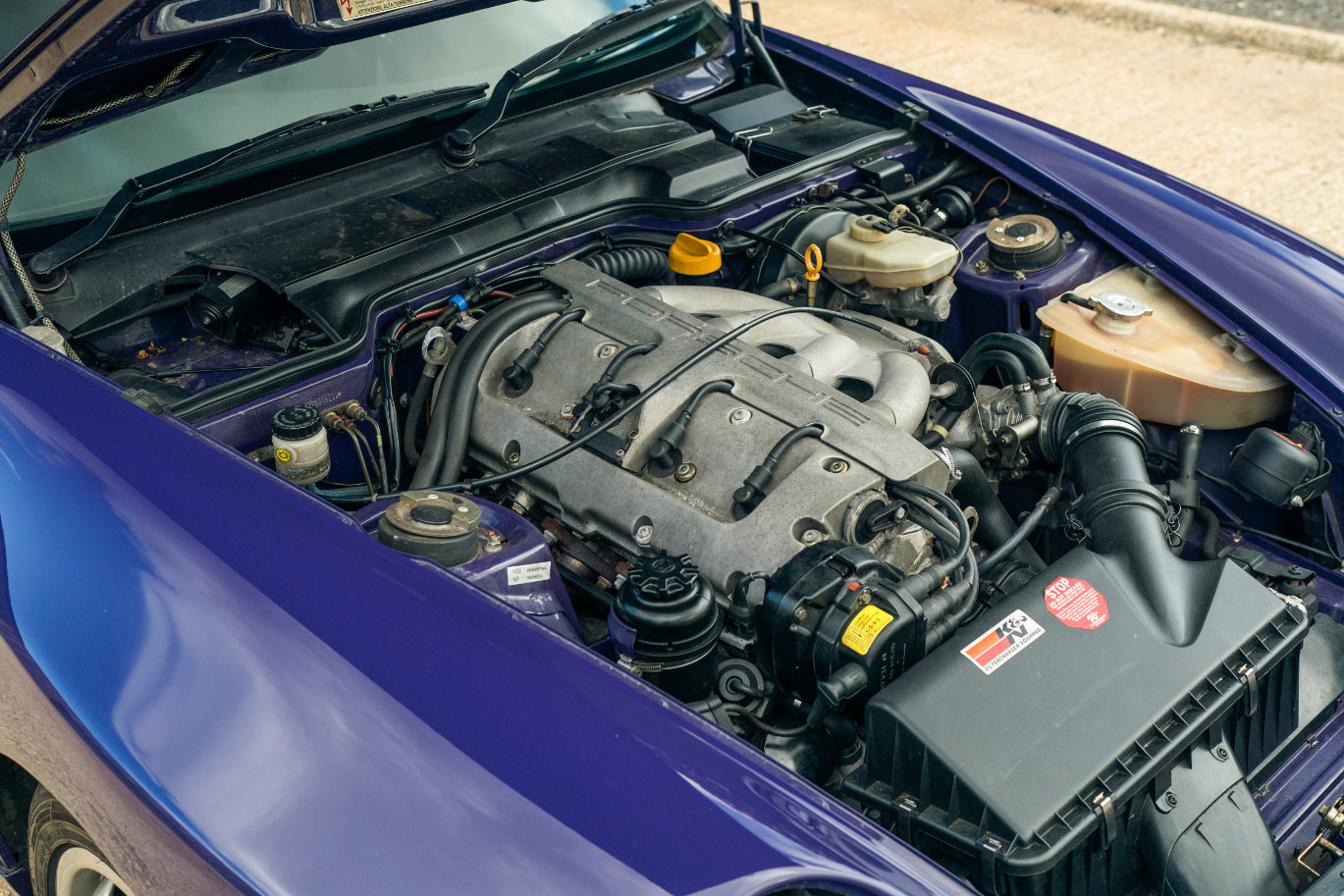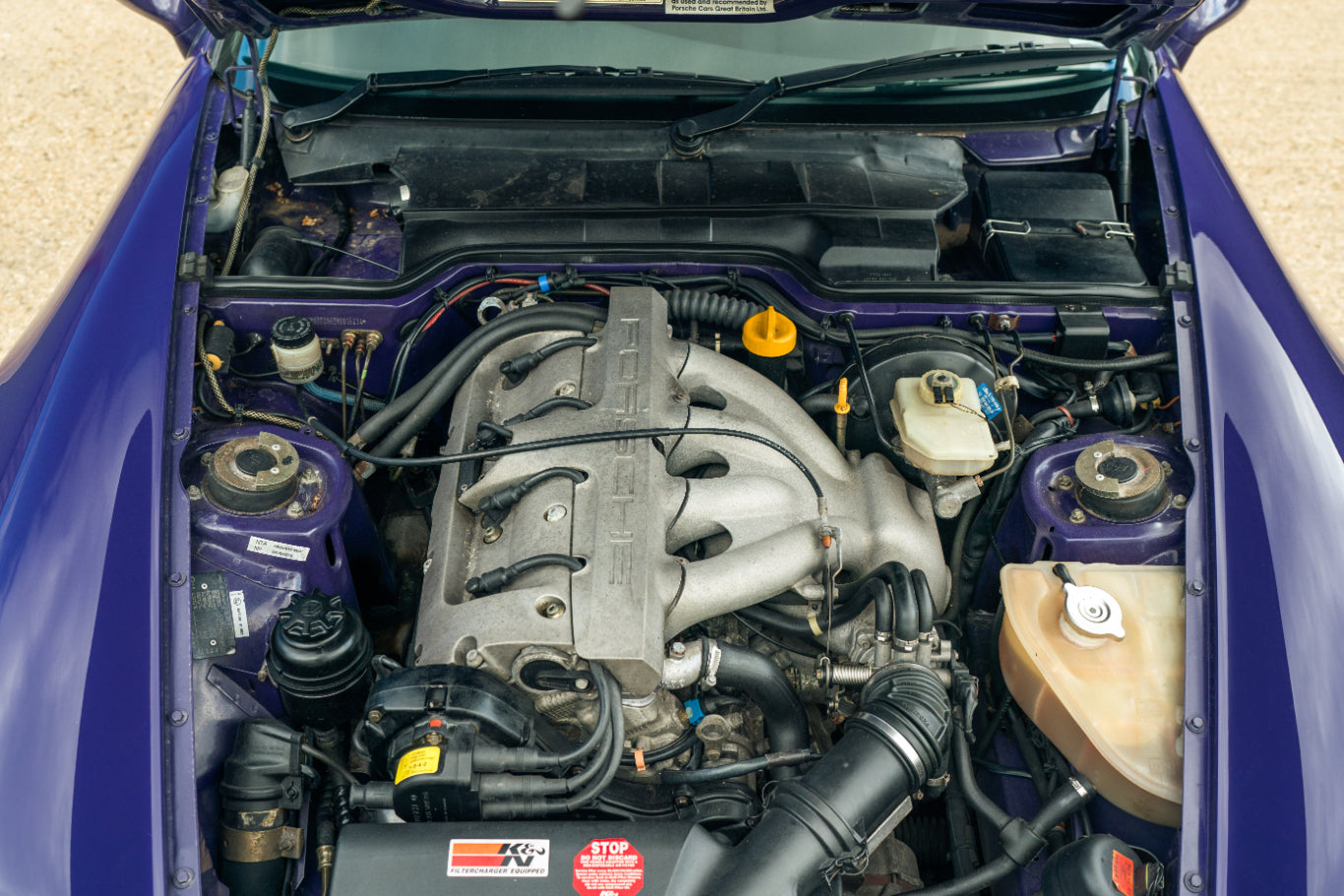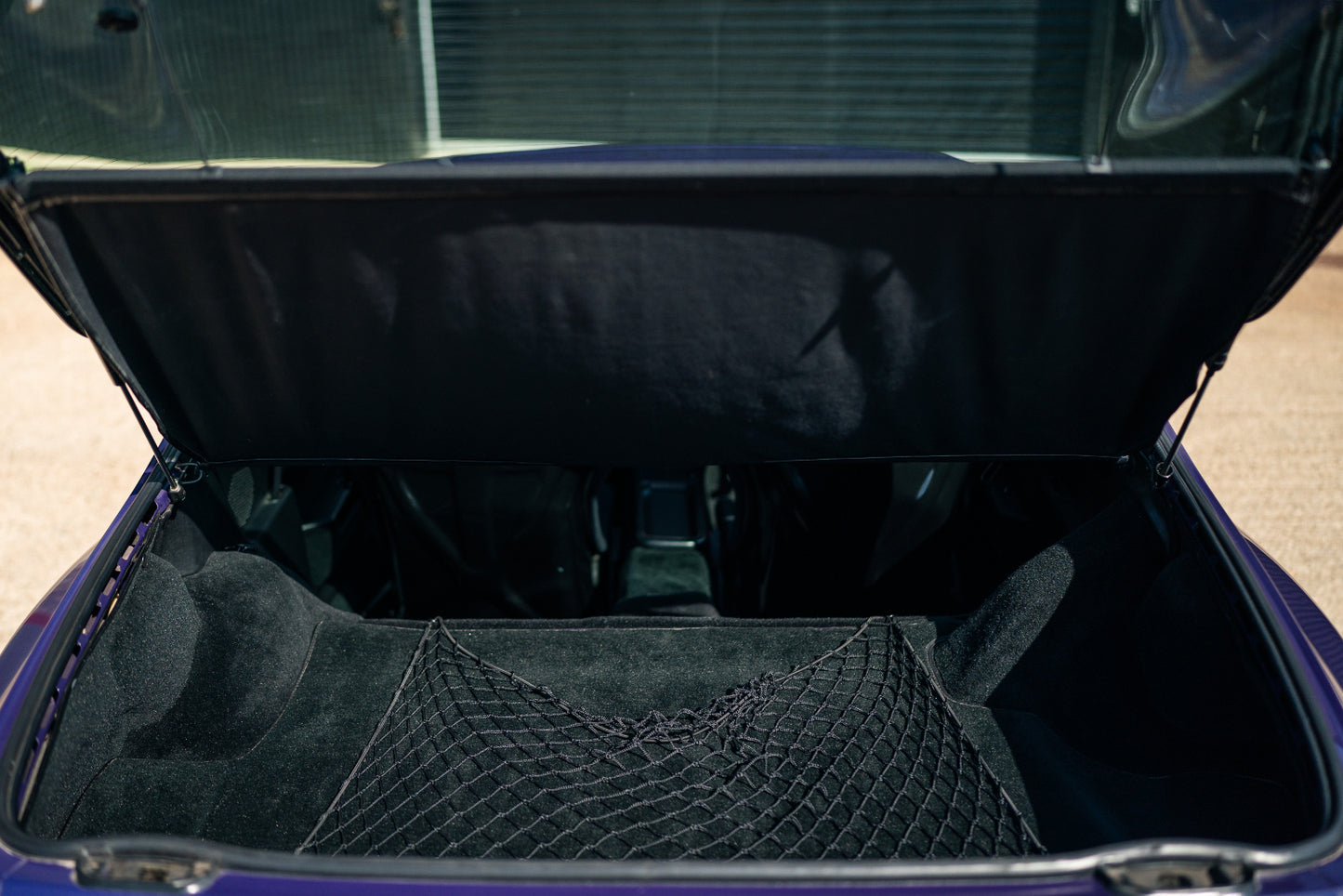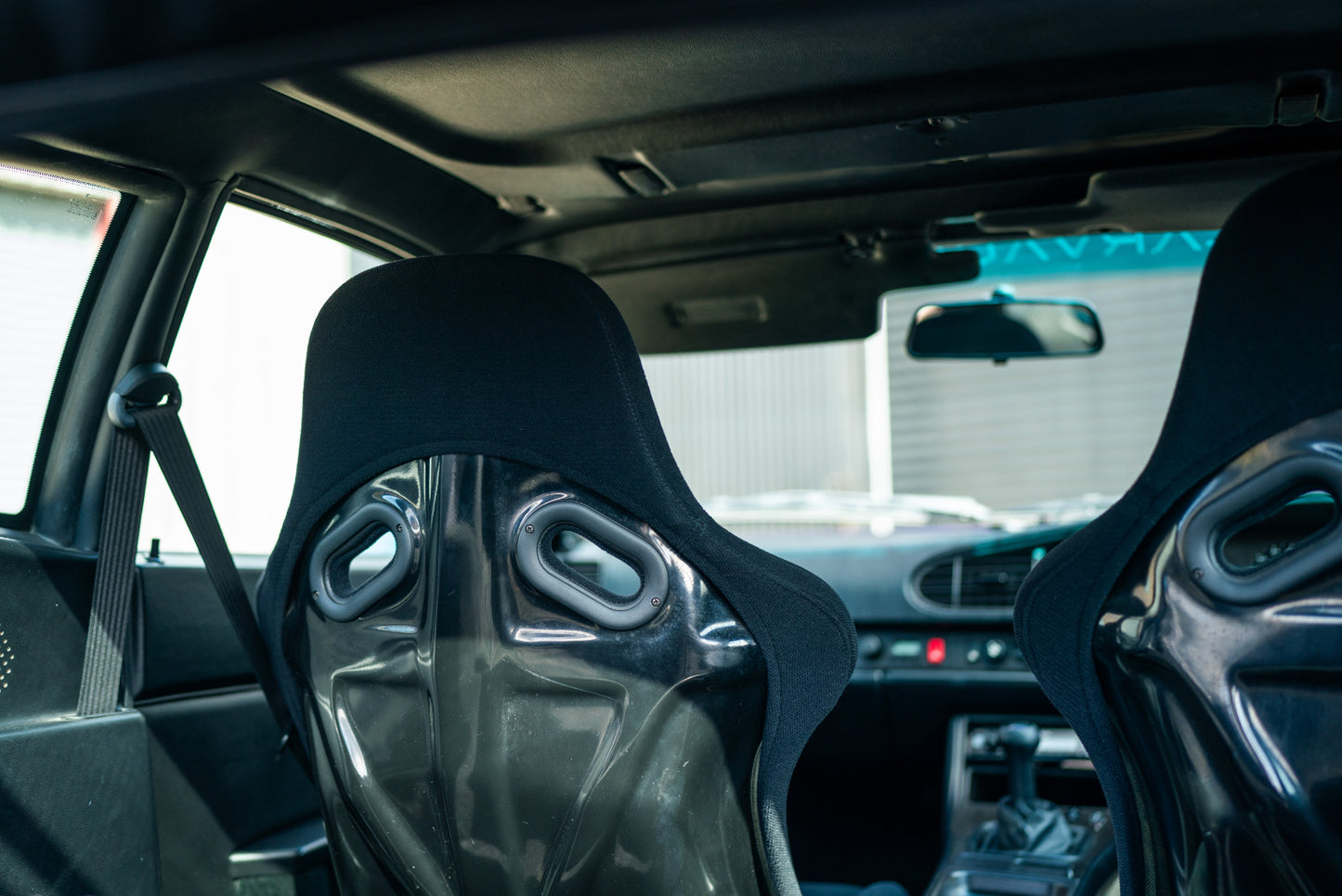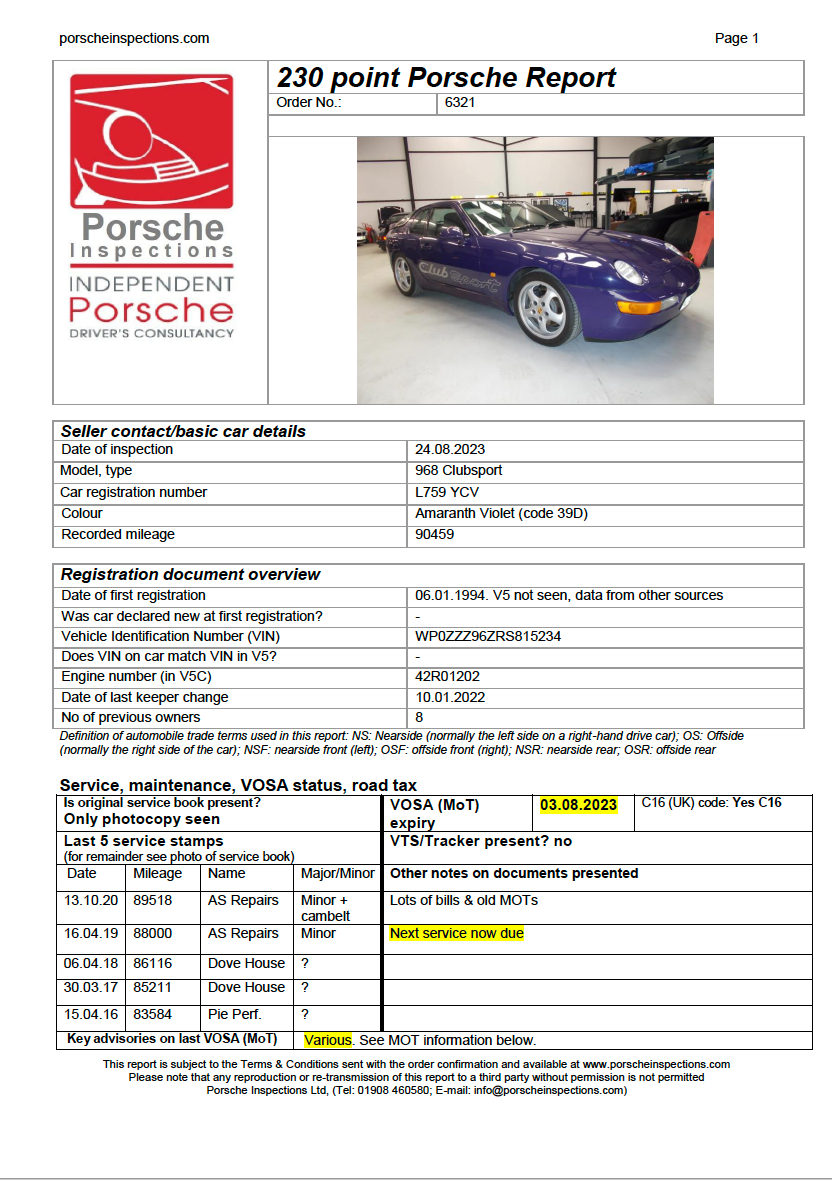 Inspection Report - Porsche Inspections - L759 YCV
This genuine 968 CS was specified in the particularly rare factory colour of Amaranth Violet paint code T3 over a black leather-trimmed cabin Code XZ and is one of 179 UK Clubsports made.
View full details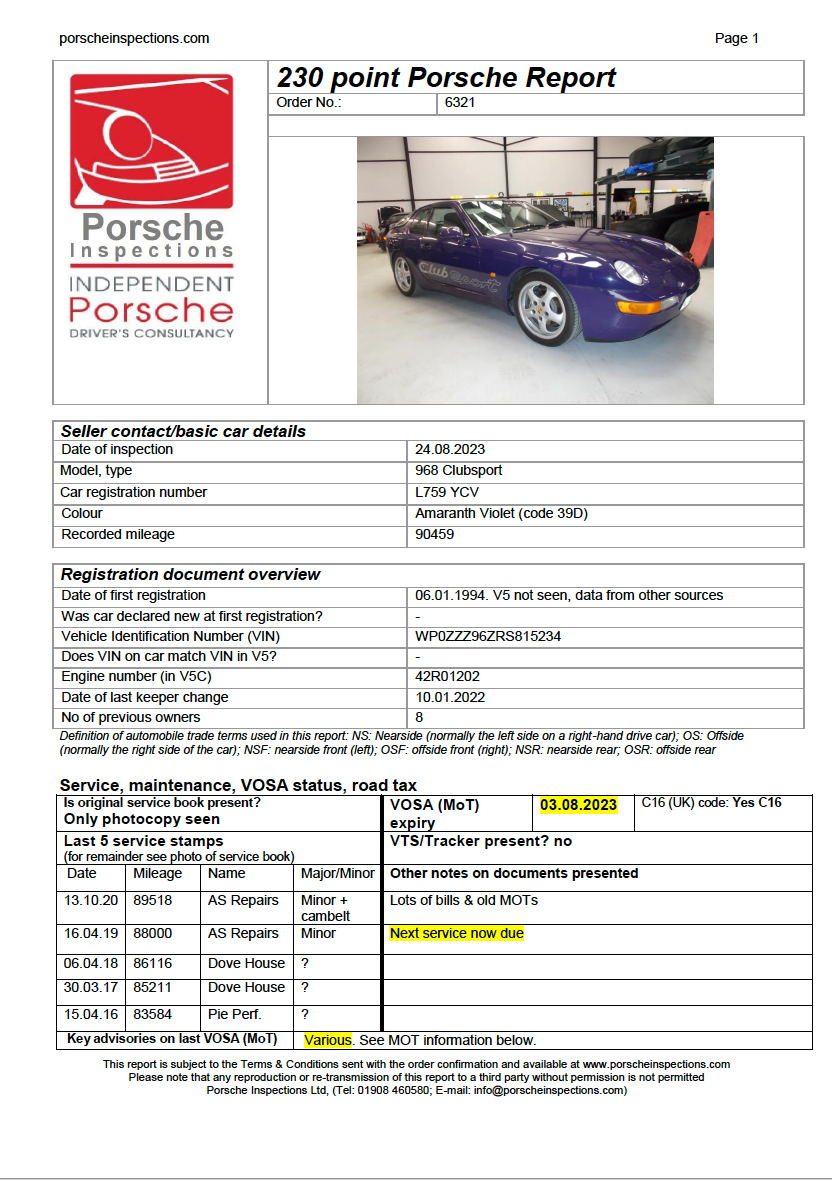 Choosing a selection results in a full page refresh.
Opens in a new window.