This 2002 Aston Martin DB7 Vantage Coupe is a rare find, with just 45,000 miles on the odometer. Finished in stunning Grigio Chiaro Silver, this coupe exudes sophistication and style. The manual gearbox adds an extra level of driving engagement and control for enthusiasts, making this car a true pleasure to drive.
| | | |
| --- | --- | --- |
| | Year | 2002 |
| | Gearbox | Manual |
| | Mileage | 45,000 miles |
| | Drivers Side | RHD |
| | Exterior Colour | Grigio Chiaro |
| | Interior Colour | Dark and Light Grey Leather |
| | Previous owners | 5 Previous Owners |
| | Vehicle Identification Number | SCFAB12322K302958 |
| | | |
| --- | --- | --- |
| | MOT Expiry | 2024-09-13 |
| | Last Service Date | 2023-07-25 |
Share This Vehicle
Reach us on WhatsApp for more information or call us, we look forward to hearing from you.
Vehicle Provenance:
| | |
| --- | --- |
| | Not Stolen |
| | Not Written Off |
| | Not Scrapped |
| | Not Imported |
| | Correct Mileage* |
*as far as we can tell with the information we have available.
Model History:
The Aston Martin DB7 Vantage is a luxury sports car produced by Aston Martin from 1994 to 2004. Based on the standard DB7, which was introduced in 1993 but featured a more powerful engine and sportier design. The DB7 Vantage was powered by a 5. 9L V12 engine that produced 420 horsepower and 400 lb-ft of torque. It was available in coupe and convertible body styles and could reach a top speed of 186 mph. The DB7 Vantage also featured several performance enhancements, including a sport-tuned suspension, larger brakes, and a limited-slip differential. Inside, the DB7 Vantage is luxurious and stylish, with high-quality materials and craftsmanship. Equipped with a range of features, including power-adjustable seats, a leather-wrapped steering wheel, and a premium sound system, advanced for the time. Overall, the Aston Martin DB7 Vantage was a high-performance luxury car that combined sleek styling, impressive performance, and a comfortable and well-appointed interior. It was well-regarded by car enthusiasts and collectors alike.
Exterior Condition:
The exterior of the car presented here is in a cool shade of Silver Silbersee, which looks fantastic and is in great condition for the car's age, with only minor stone chips the car presents very well. All headlights are clean and the chrome work is in good condition.
Interior Condition:
The interior's lovely mixture of grey and black leather works with the wood veneer and has aged well with its late 1990s and early 2000s styling. The interior is in excellent condition with all switches and clocks working as they should. The leather and wood veneer presents well showing only very minor wear.
Engine:
The 5.9 litre V12 is an absolute icon for Aston Martin, still used to this day (in turbocharged form). The engine was designed with the Le Mans 24 hours in mind and has great durability, low-down torque and high-end power, very exciting to experience as the revs climb. Producing 420 bhp at 6,000rpm the car moves at speed with a fantastic high pitch wale all the way to the redline!
Chassis:
The XJS-derived chassis was thoroughly revised for the DB7 and features a semi-unibody, as a coupe is brilliant to drive, providing good stiffness over the convertible. The chassis helps give the car great composure to handle anything from long journeys to twisty mountain roads.
Transmission:
The 6-speed manual gearbox is a great addition to the car and adds to the whole experience much more than the auto or semi-auto. The gearbox feels slick and mechanical and has a good throw, adding to the sense of engagement.
Drivetrain:
The power is directed to a limited-slip differential at the rear of the car and provides the car with great road holding and drive out of corners.
Steering:
The quick steering rack gives the car a 'on its toes' feel great for twisty B roads and gives a sporting edge to the GT credentials. The car nips brilliantly in and out of corners with ease providing great feedback and giving a lovely connection to the road.
Brakes:
The ventilated disc brakes are uprated for the DB7 Vantage with 355mm on the front and 330mm on the rear. The brake feel is lovely, and progressive and gives the driver a great deal of confidence to push the car with the assurance that the braking performance is more than a match for the vehicle.
Maintenance History Summary:
The Bridgestone tyres (245/ 40 fronts and 265/ 35) rear offer a great amount of grip for the car and are in good condition. The car comes with a very extensive service history.
Common Problems with the Aston Martin DB7 Vantage:
Electrical Problems:

Electrical gremlins can be a common concern in older luxury cars, including the DB7 Vantage. Issues with various electrical components like switches, sensors, and the central locking system may arise over time.
Cooling System:

Some owners have reported cooling system problems, including issues with the radiator, water pump, and thermostat. Proper maintenance and monitoring of the cooling system can help prevent overheating problems.
Clutch and Transmission:

Depending on driving style and usage, the clutch may wear out over time. Additionally, issues with the manual transmission, such as grinding or difficulty in shifting, may occur. Regular maintenance and proper use of the clutch can extend its lifespan.
Suspension Components:

The DB7 Vantage features a sophisticated suspension system, but wear and tear can affect components like bushings, shocks, and control arms. Regular inspection and replacement of worn parts are necessary to maintain optimal handling.
Oil Leaks:

Some owners have reported oil leaks from various engine seals and gaskets. Addressing these leaks promptly can prevent potential engine damage and keep the engine running smoothly.
N.B
It's important to note that the severity and frequency of these problems can vary between individual cars depending on their maintenance history, usage, and driving conditions. If you're considering purchasing a used Aston Martin DB7 Vantage, it's advisable to have a pre-purchase inspection performed by a qualified Aston Martin specialist to assess the car's condition thoroughly. Additionally, check the car's service history to ensure that regular maintenance has been carried out.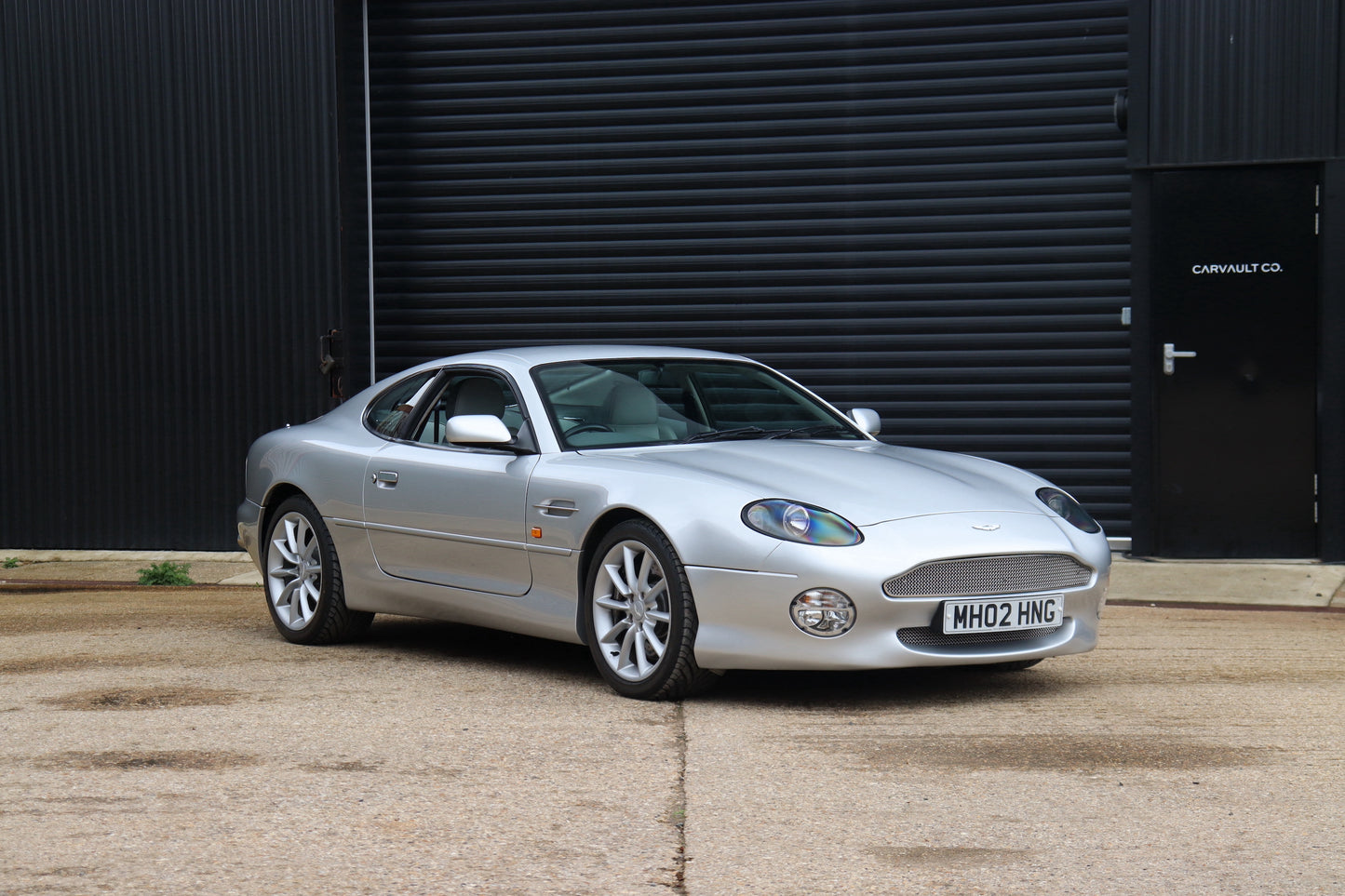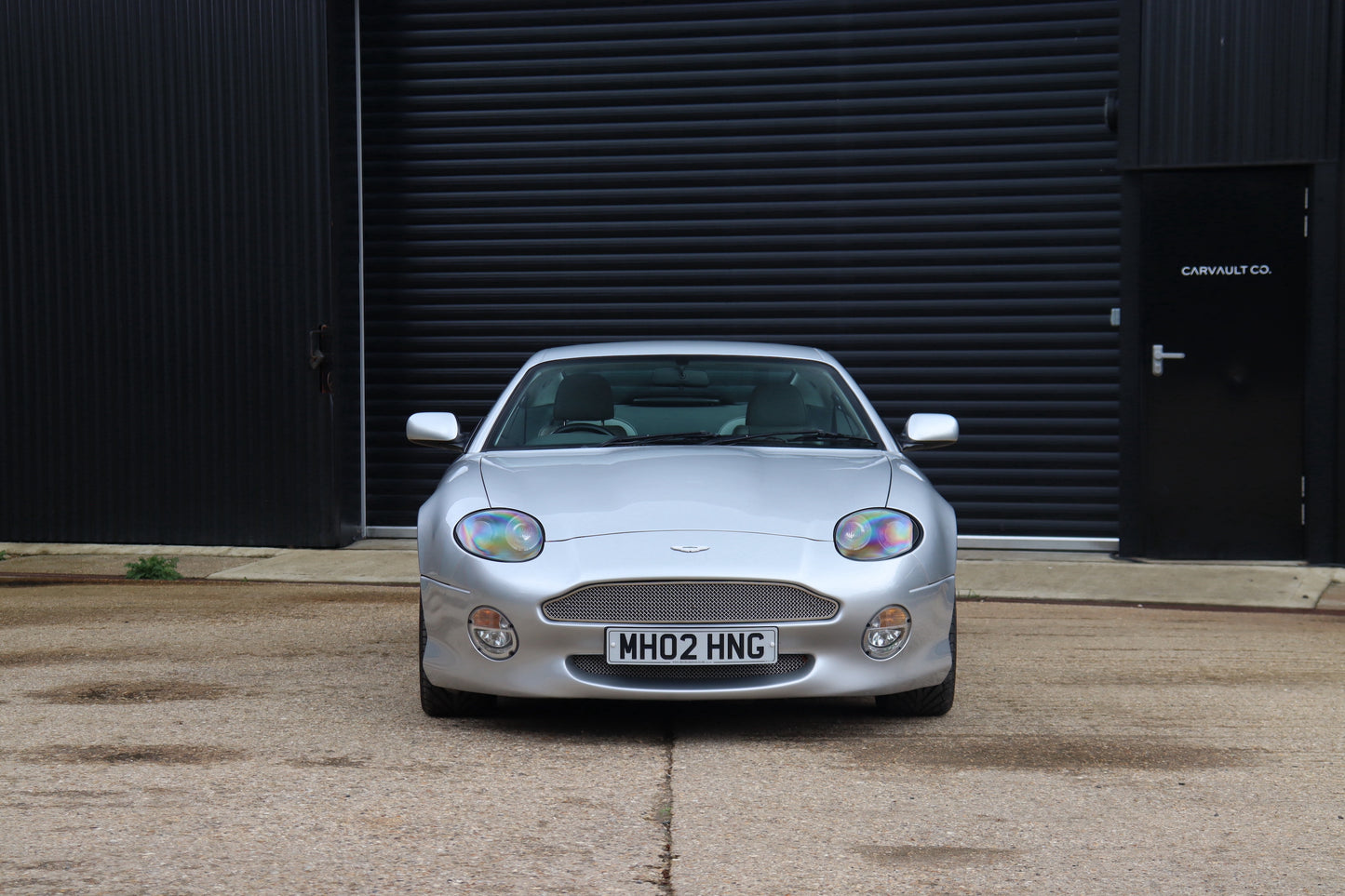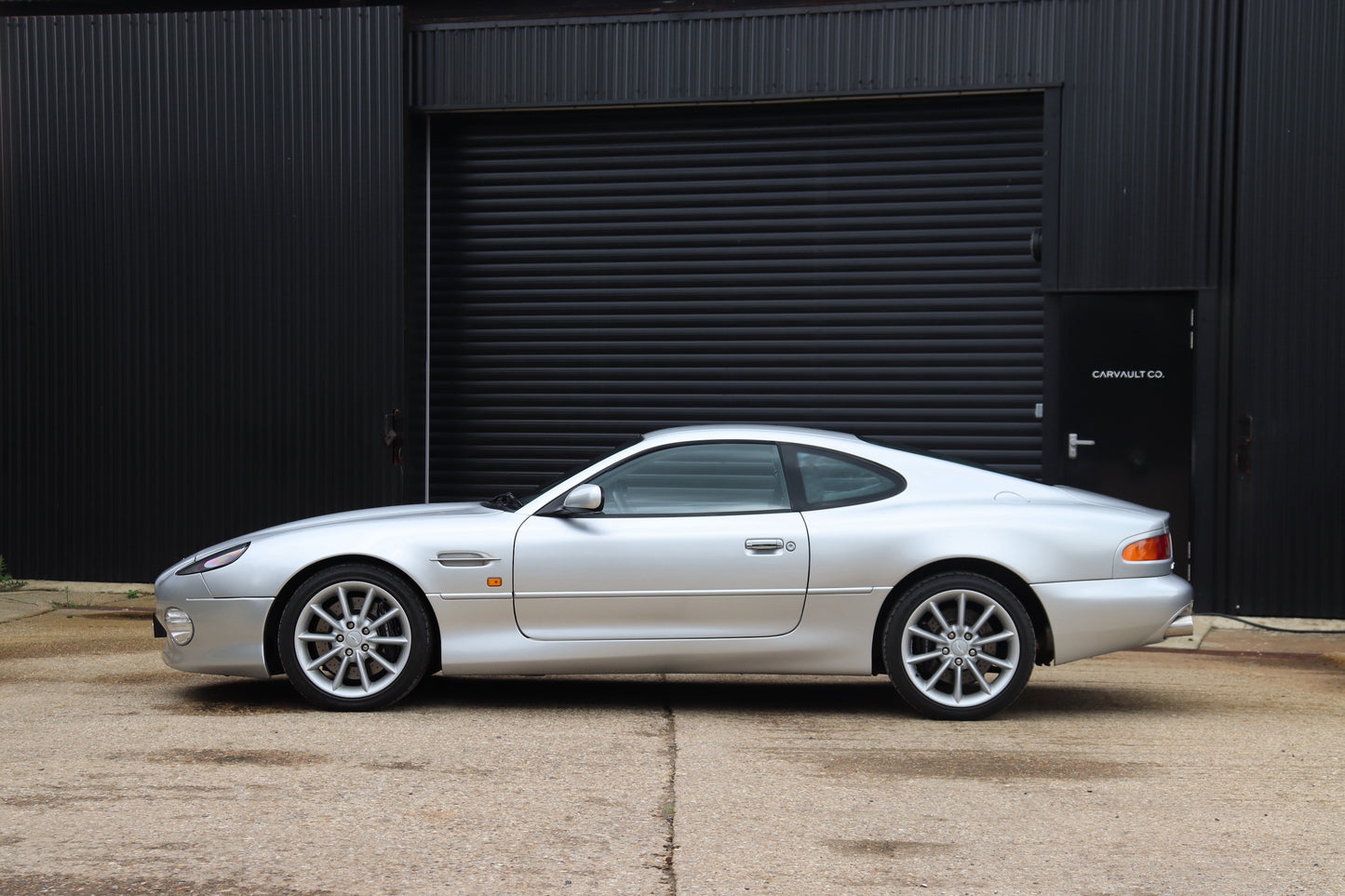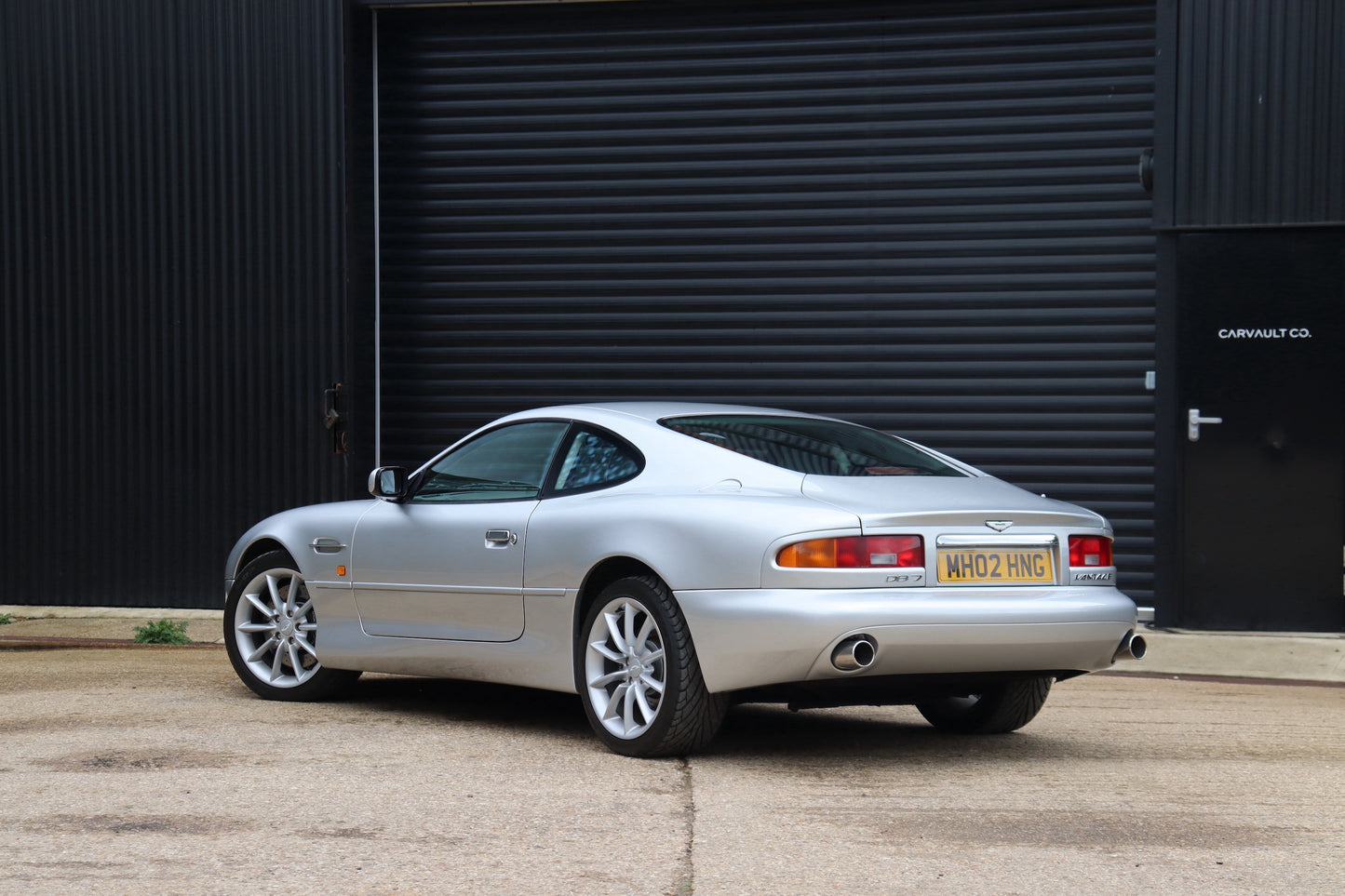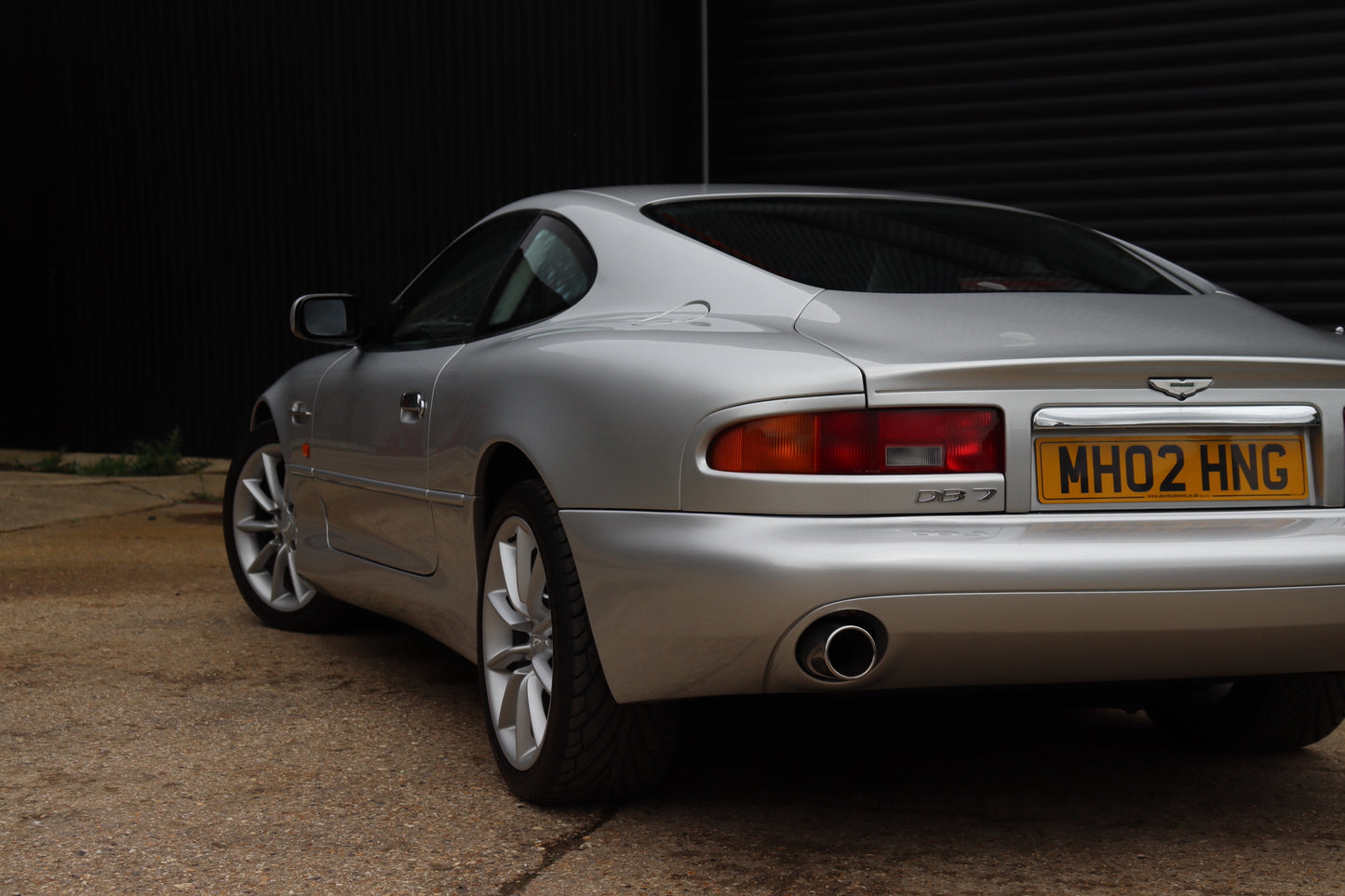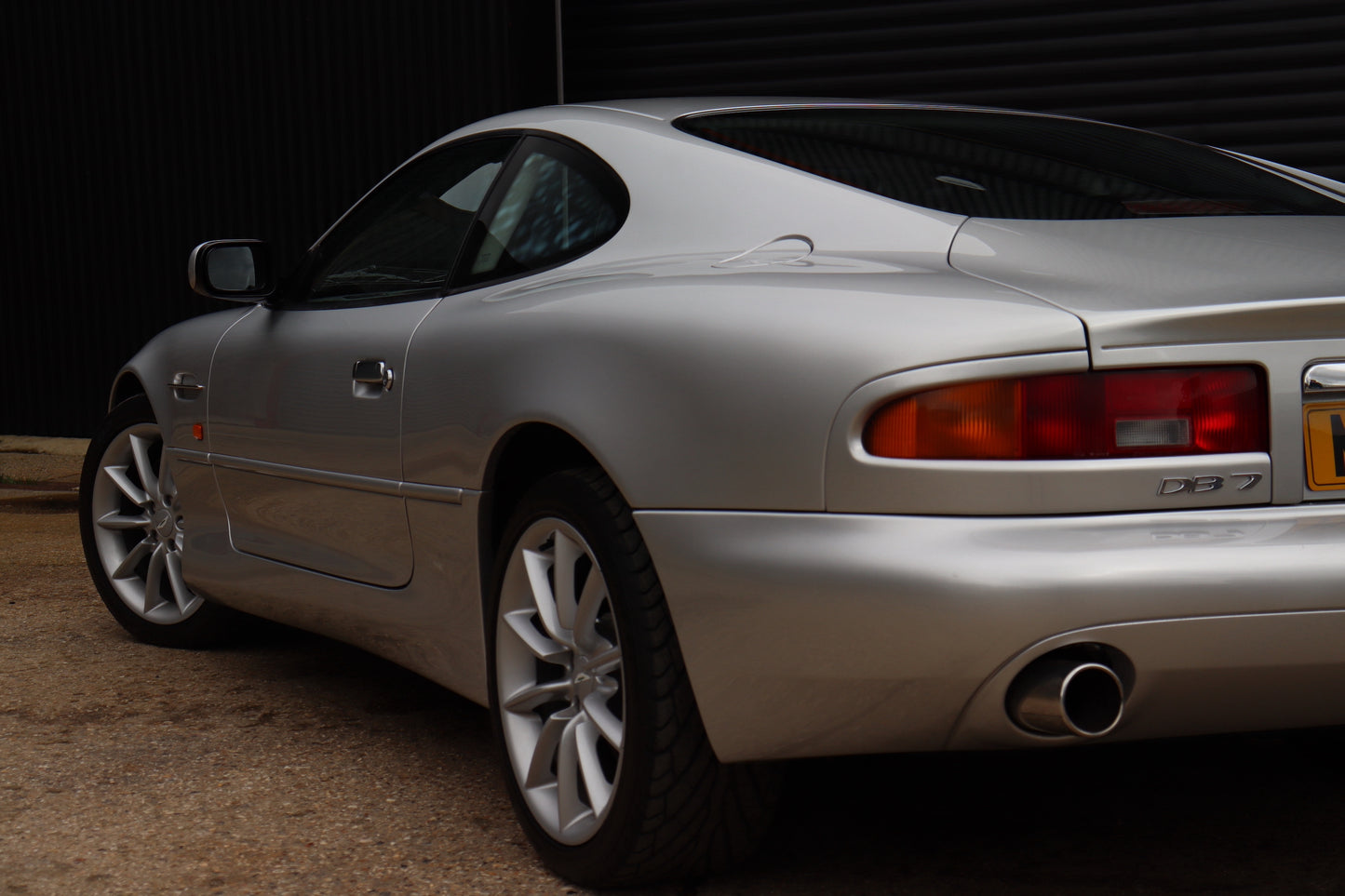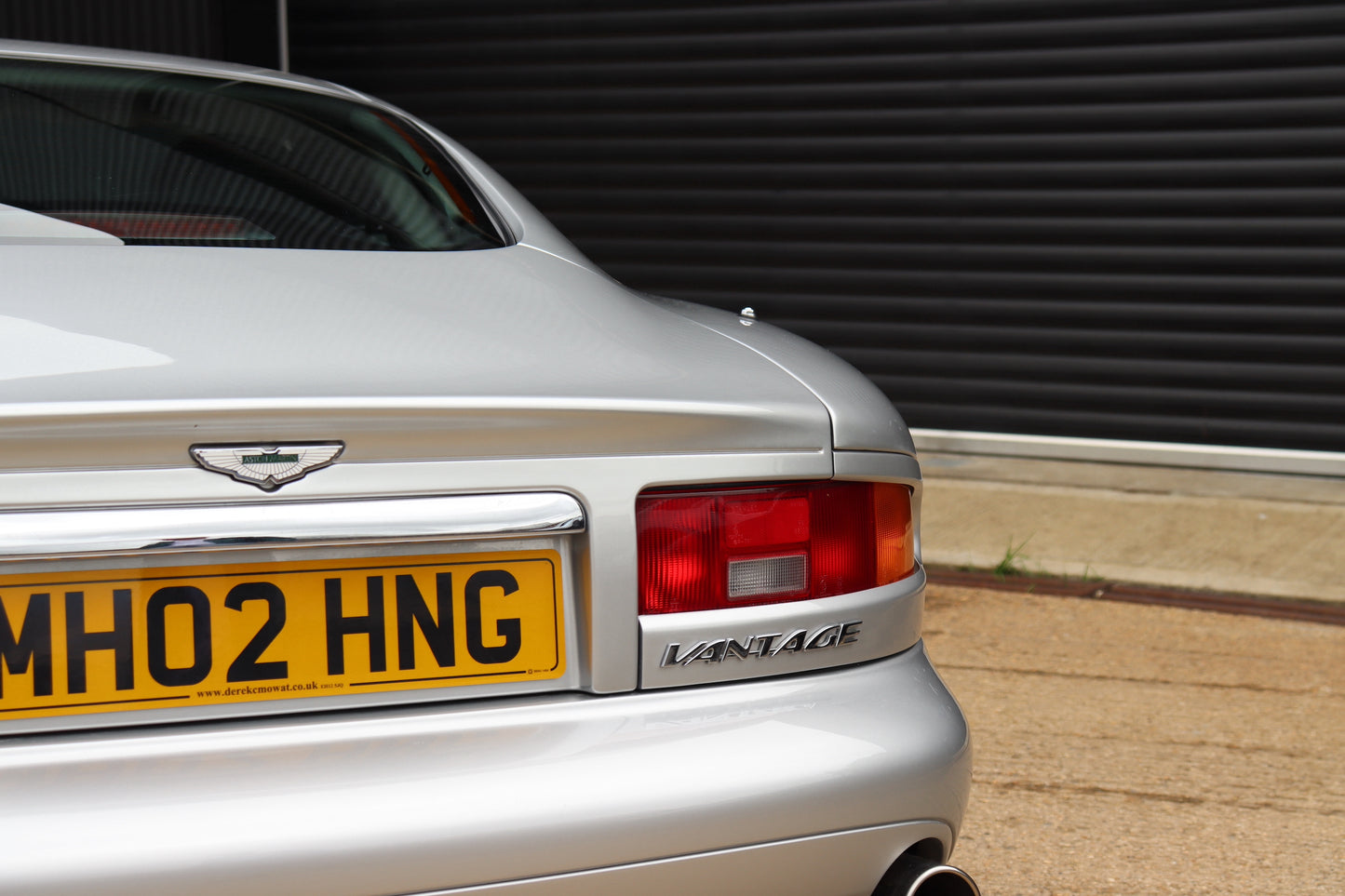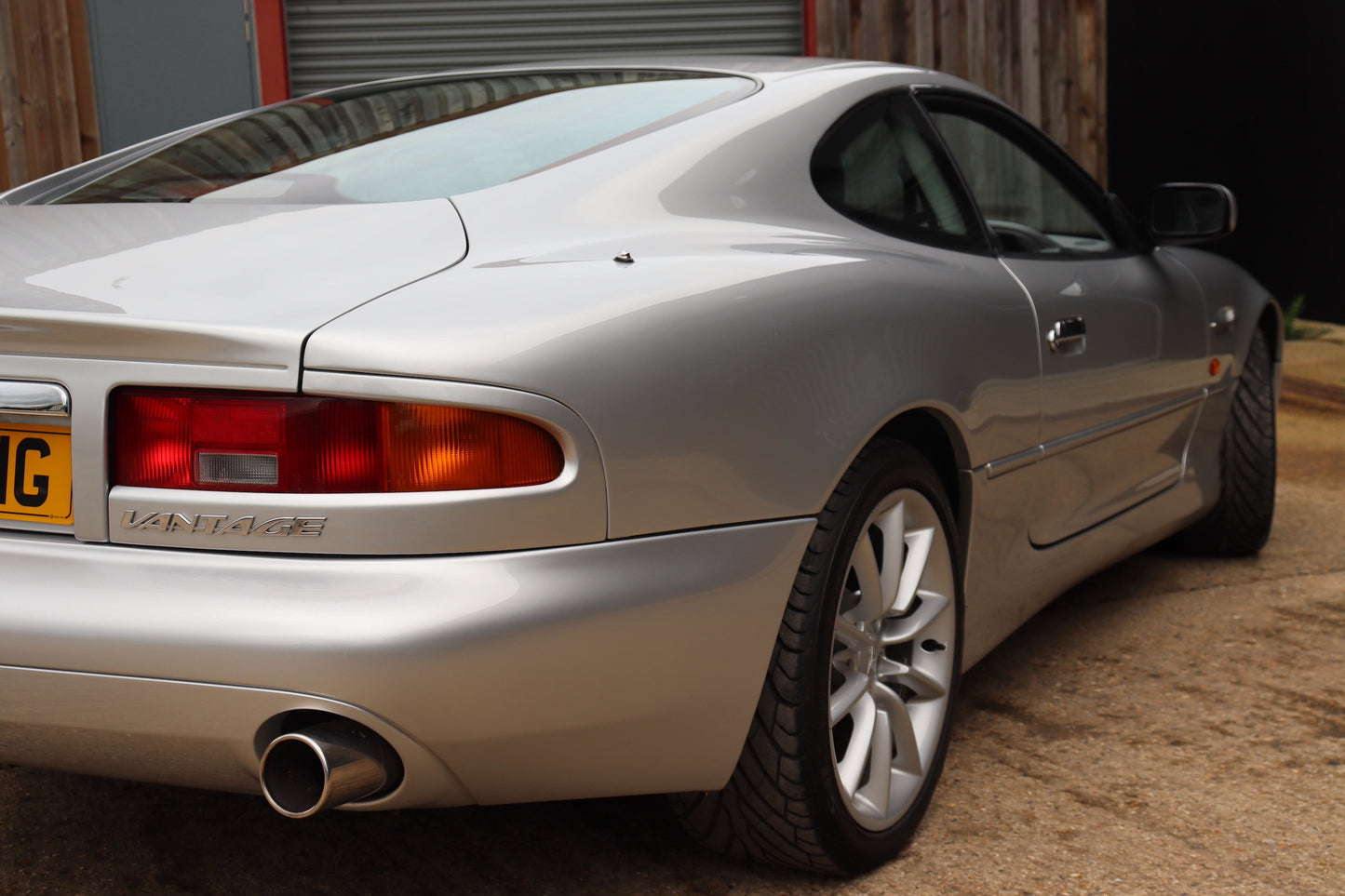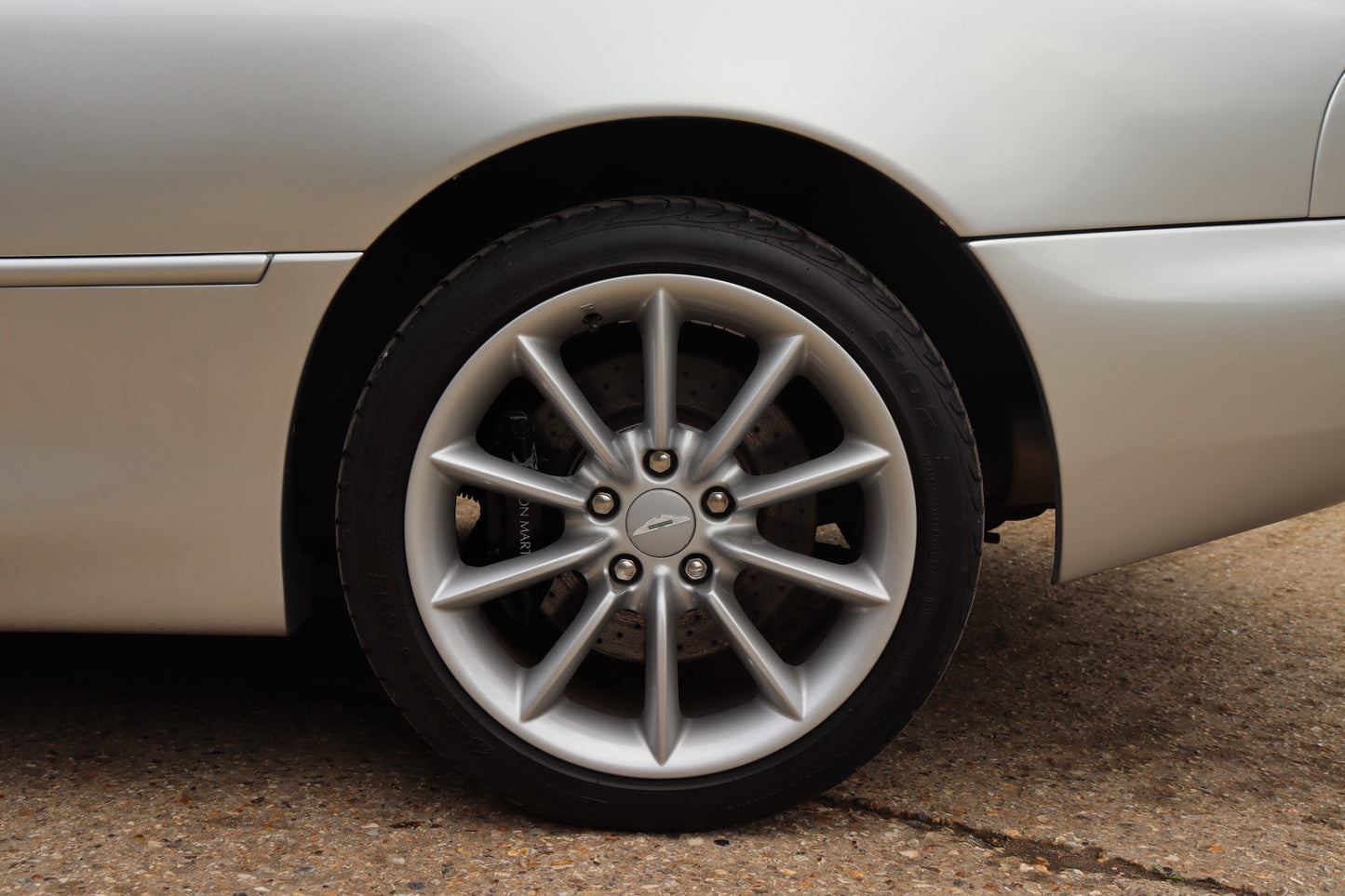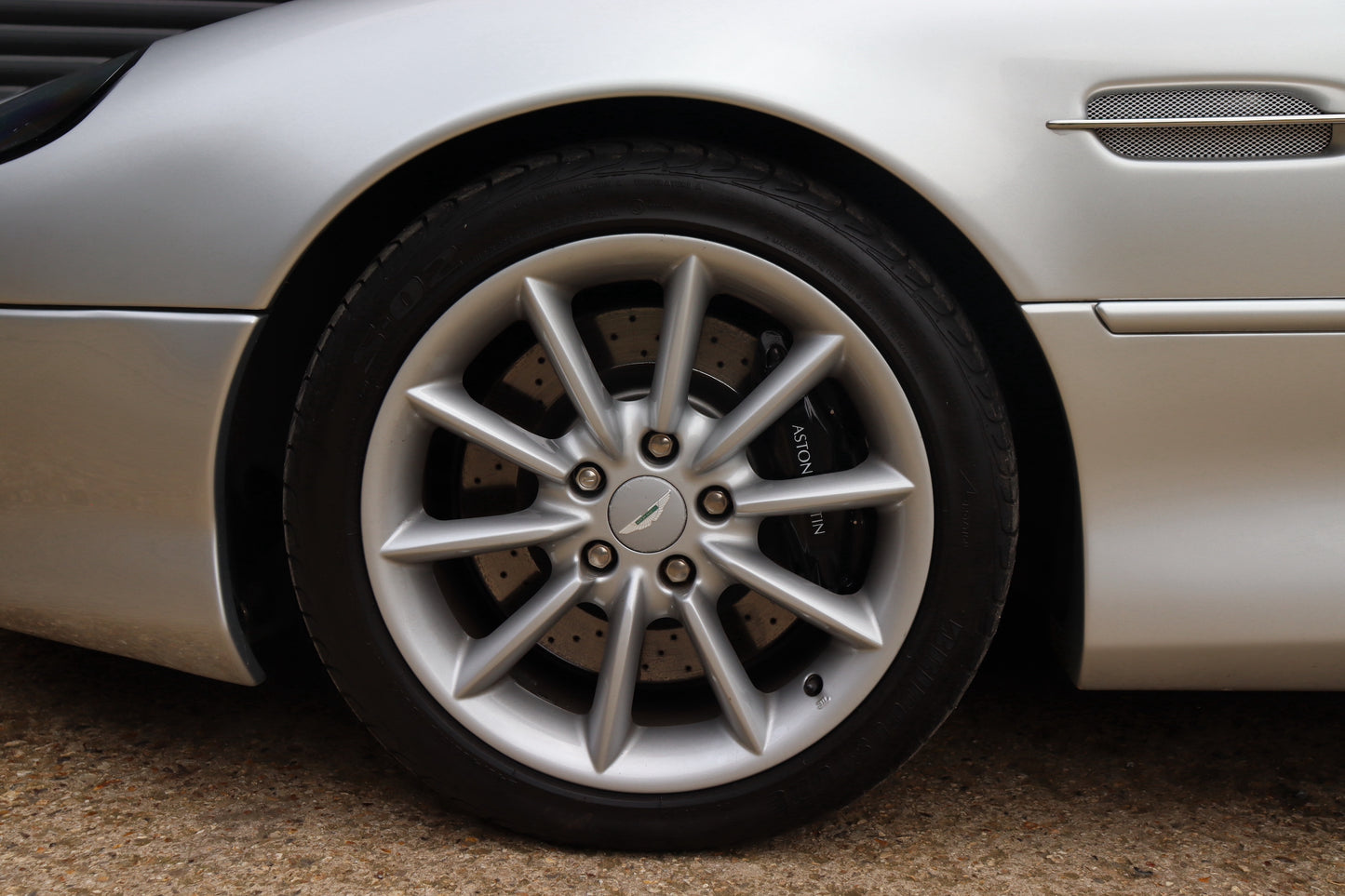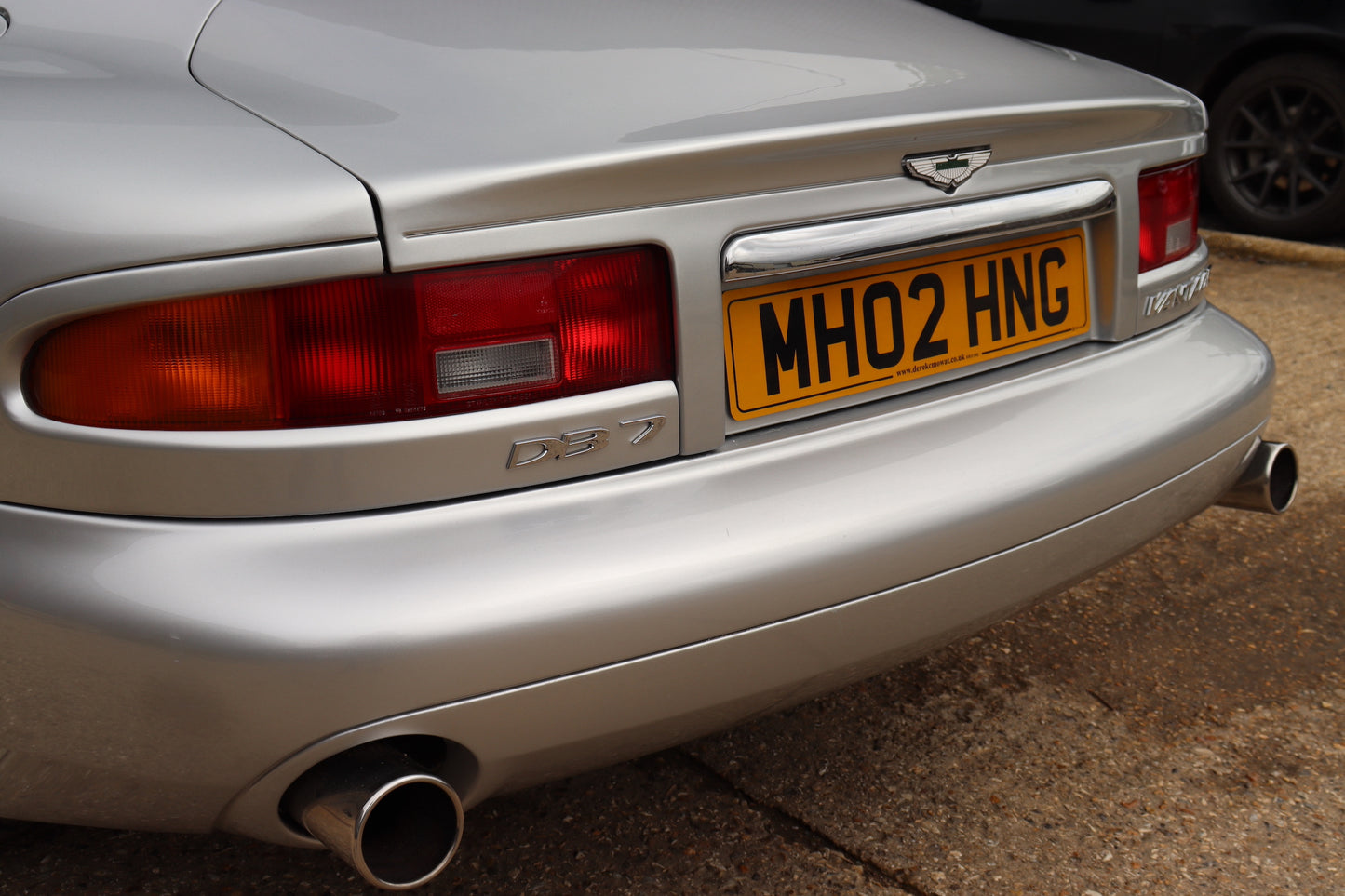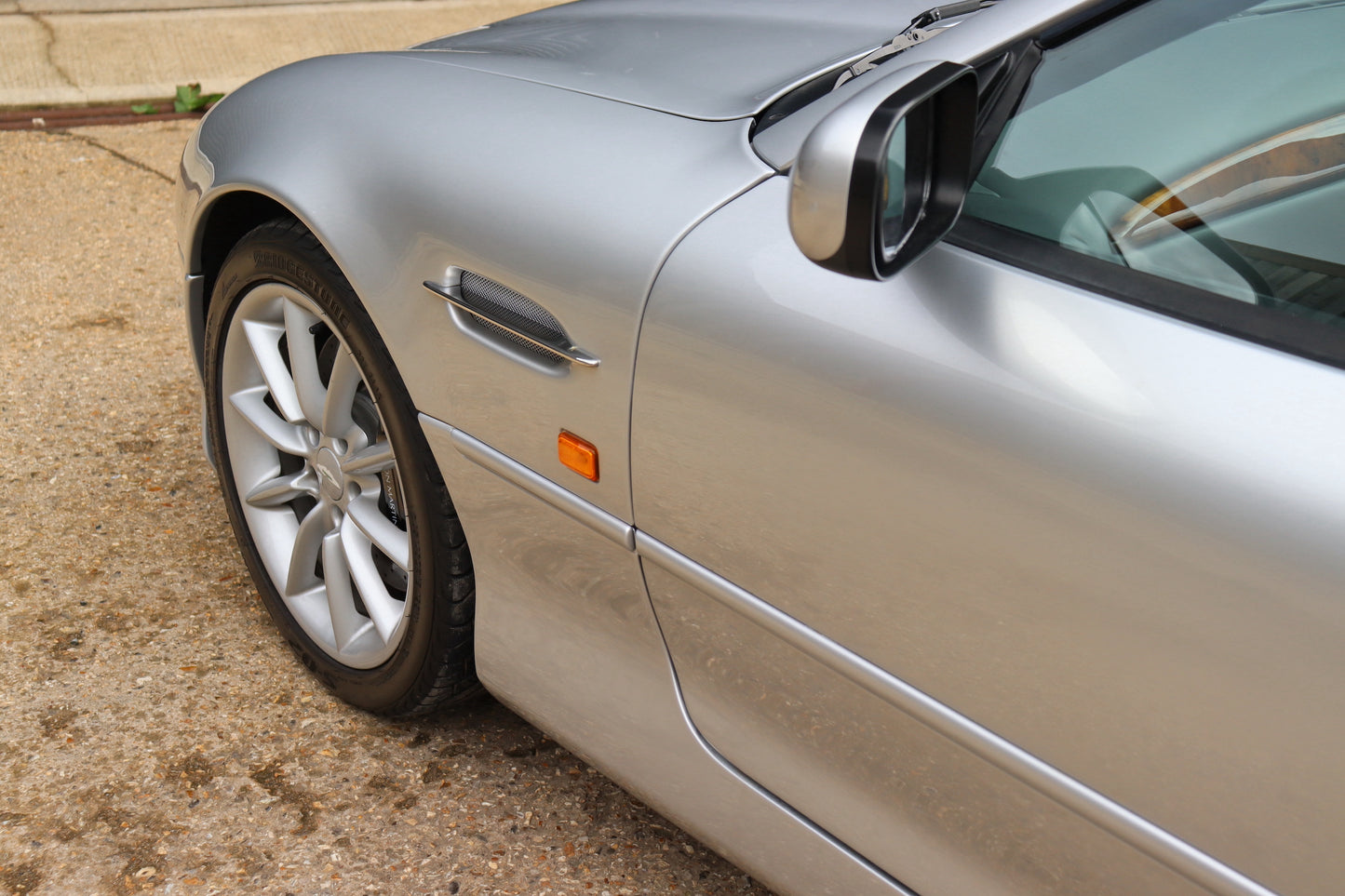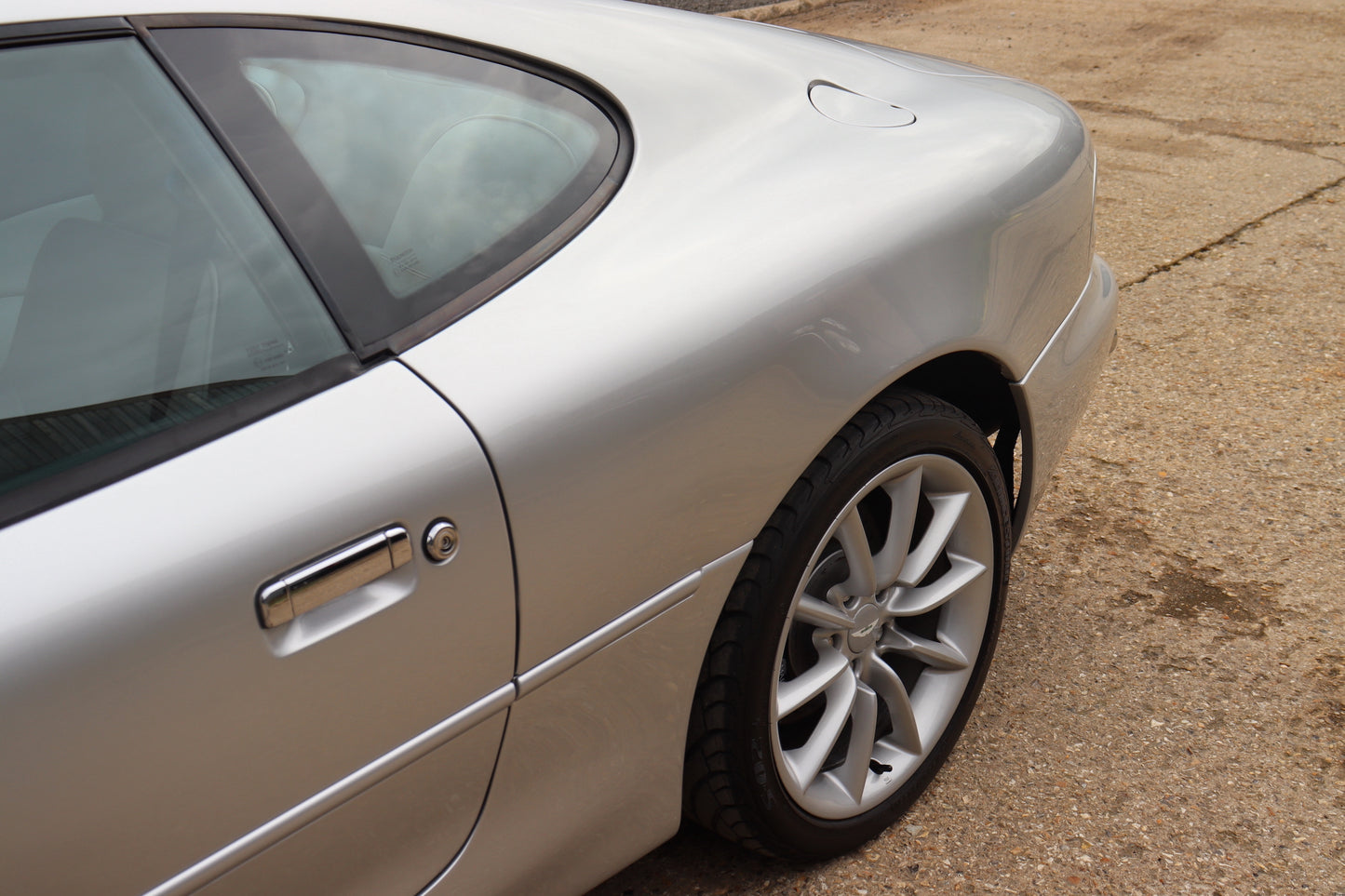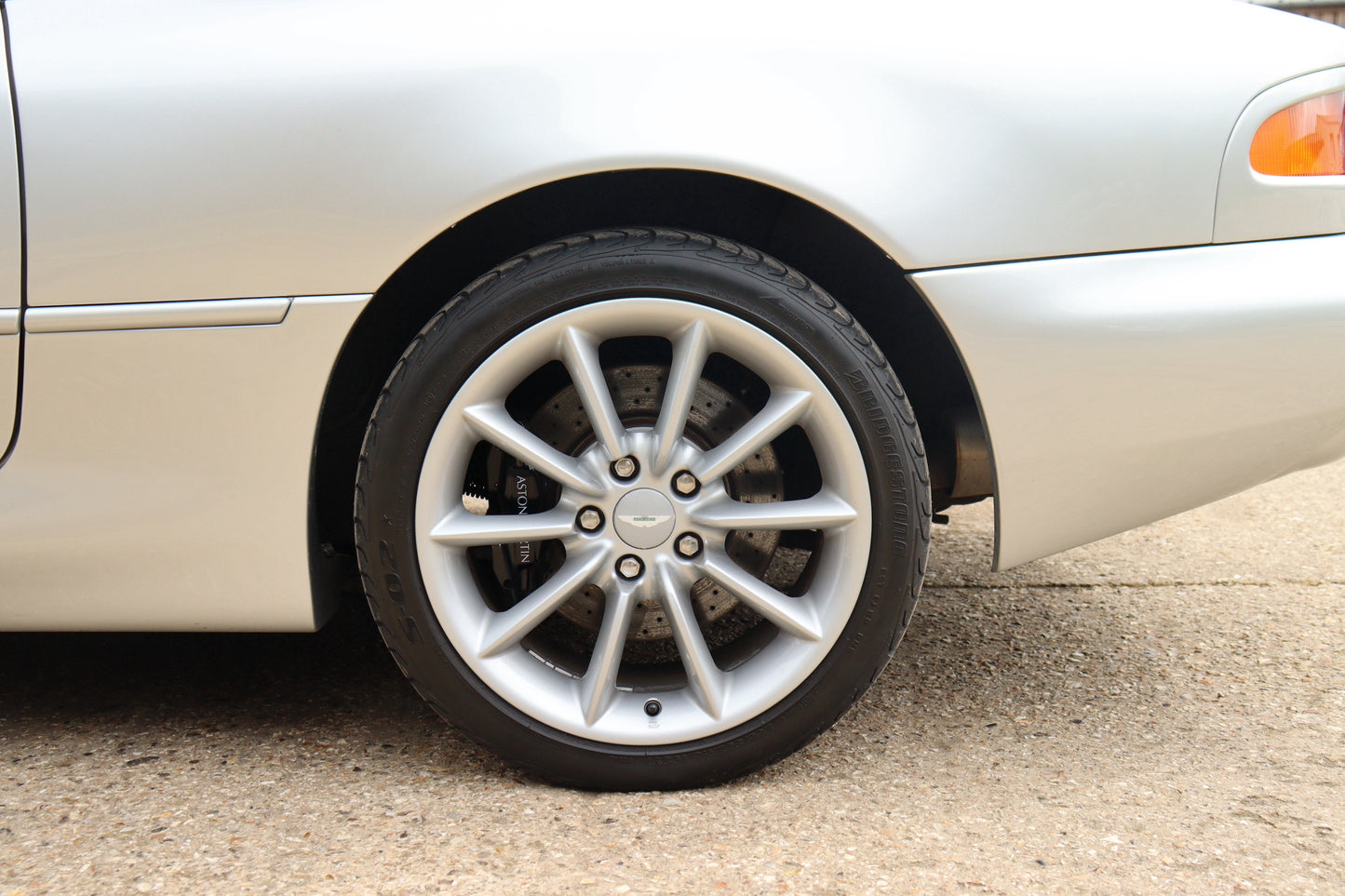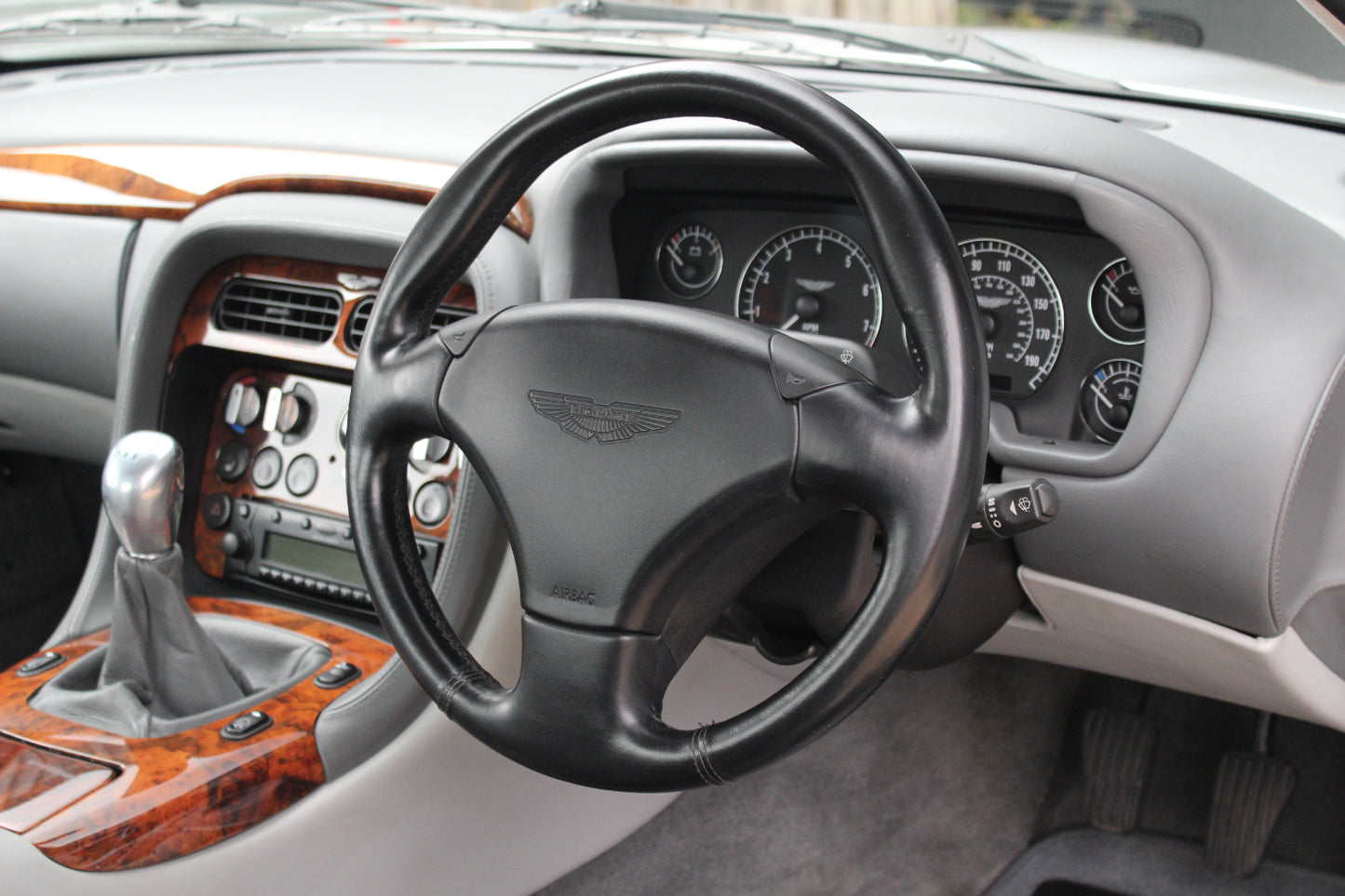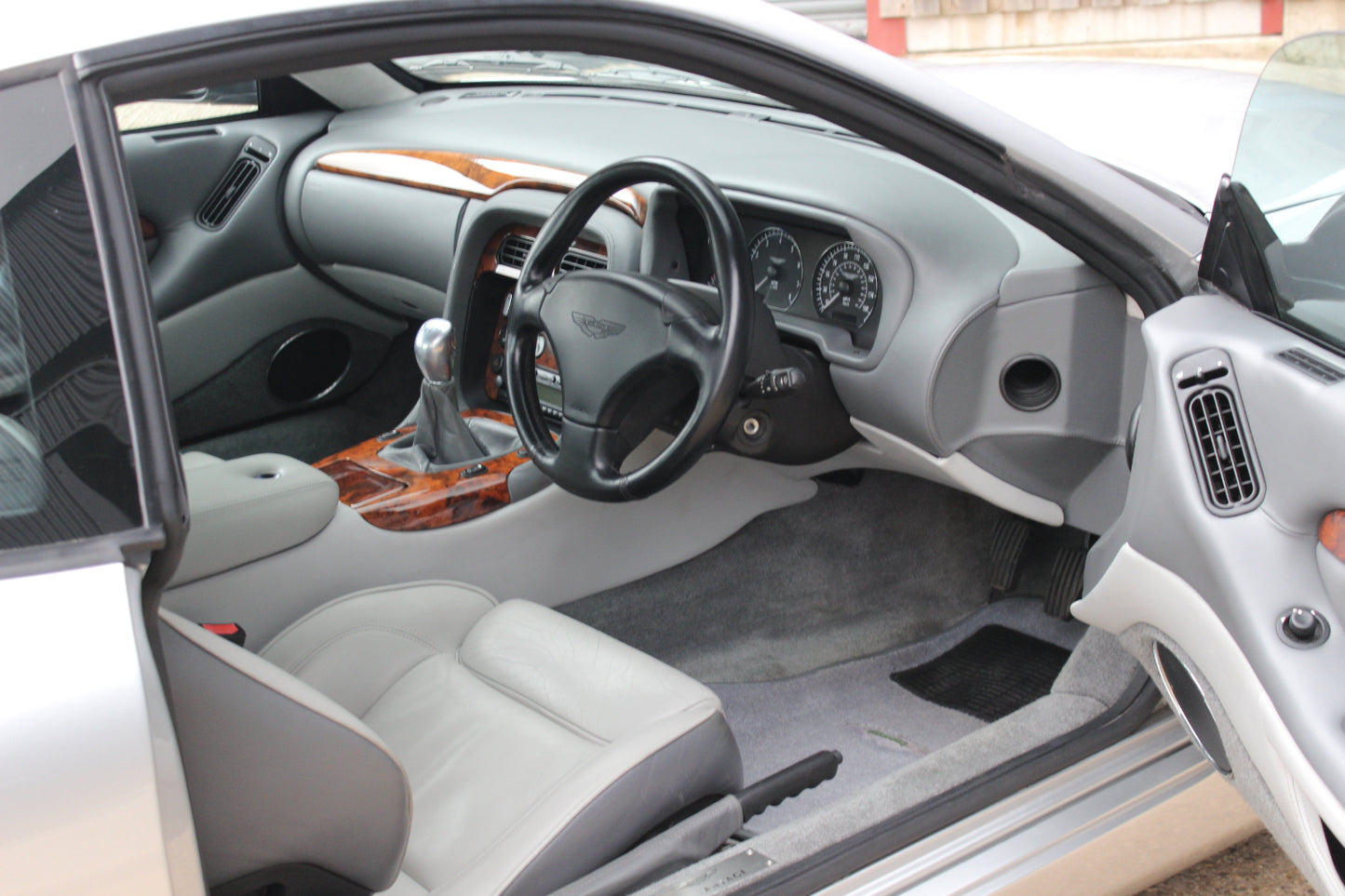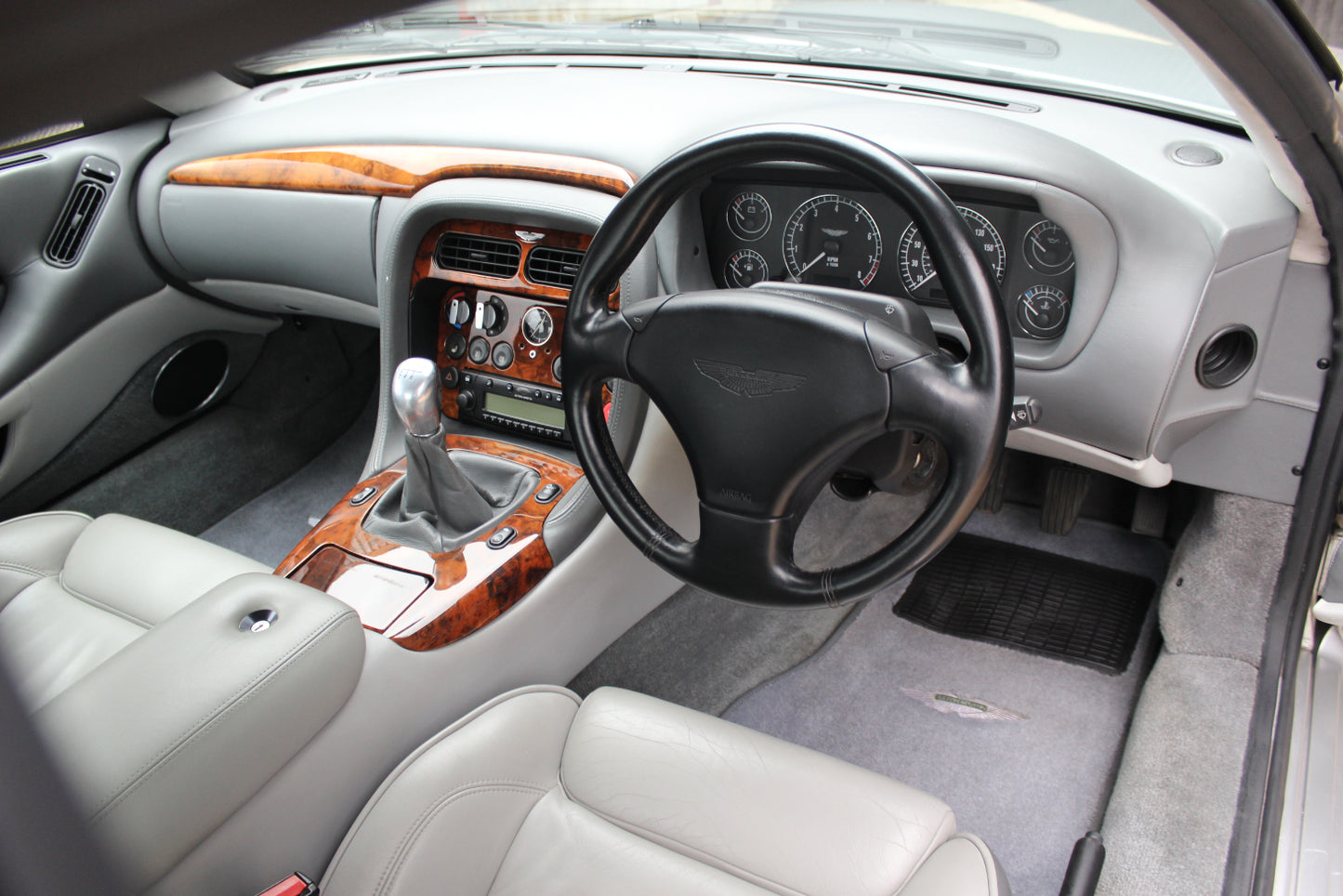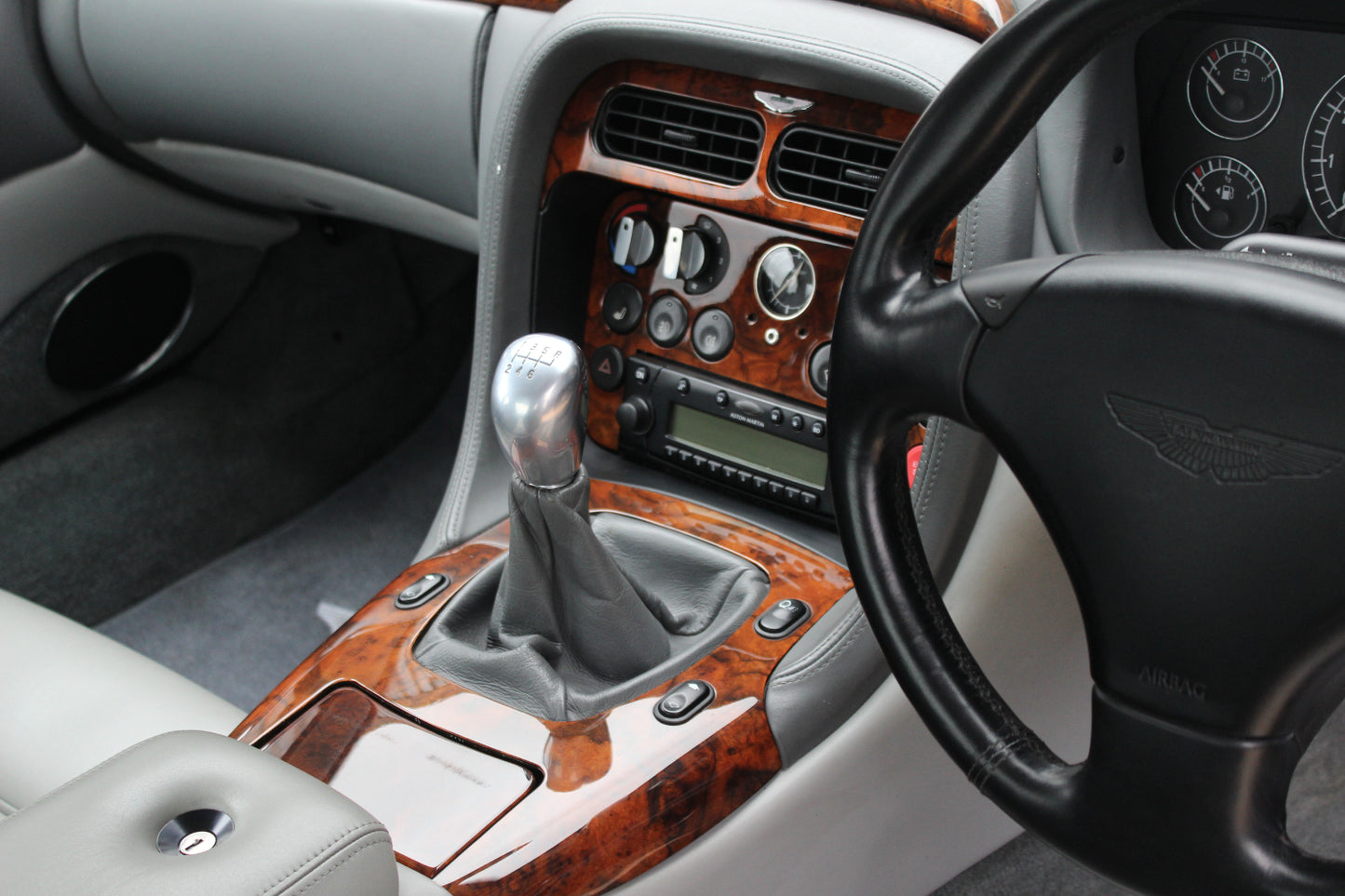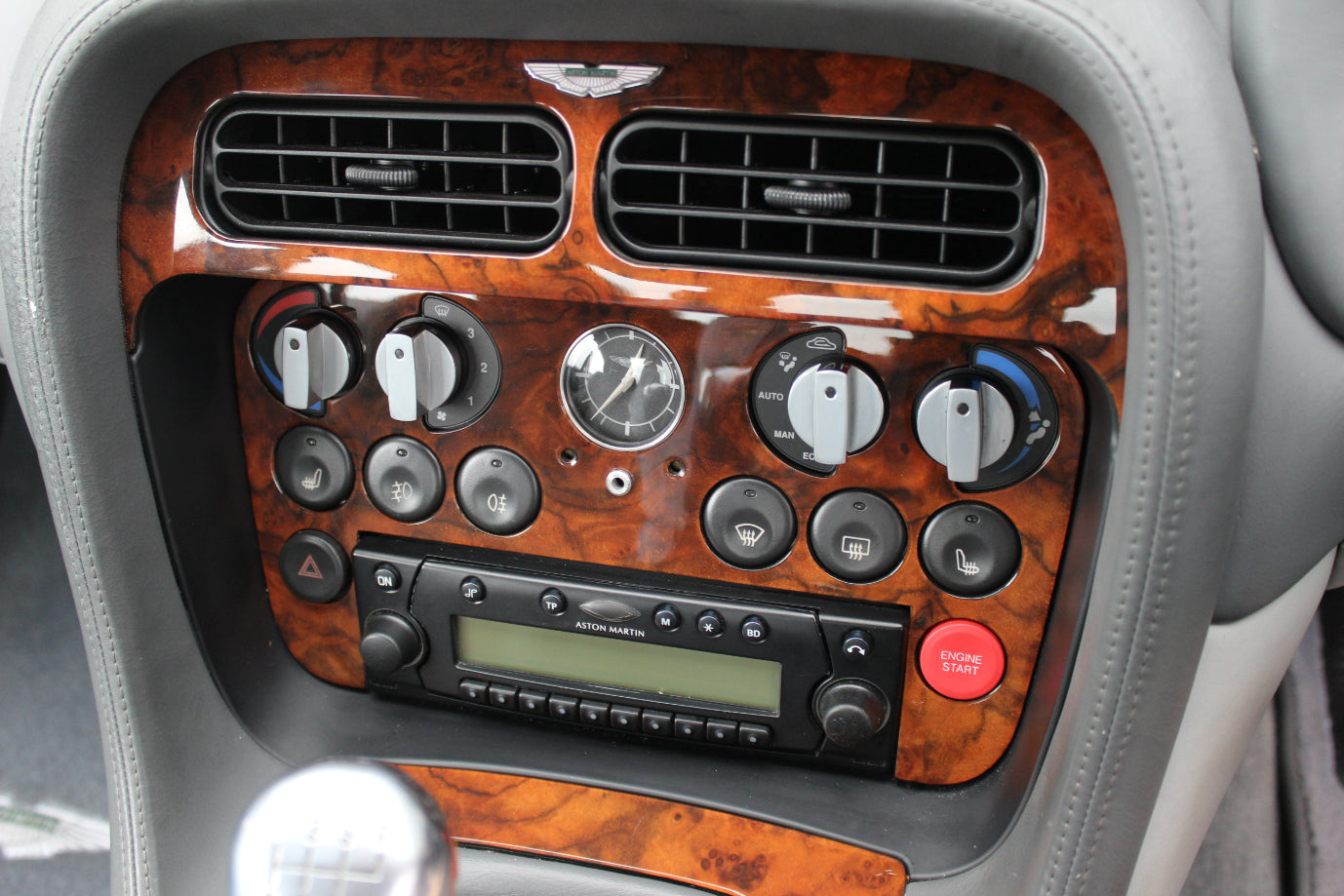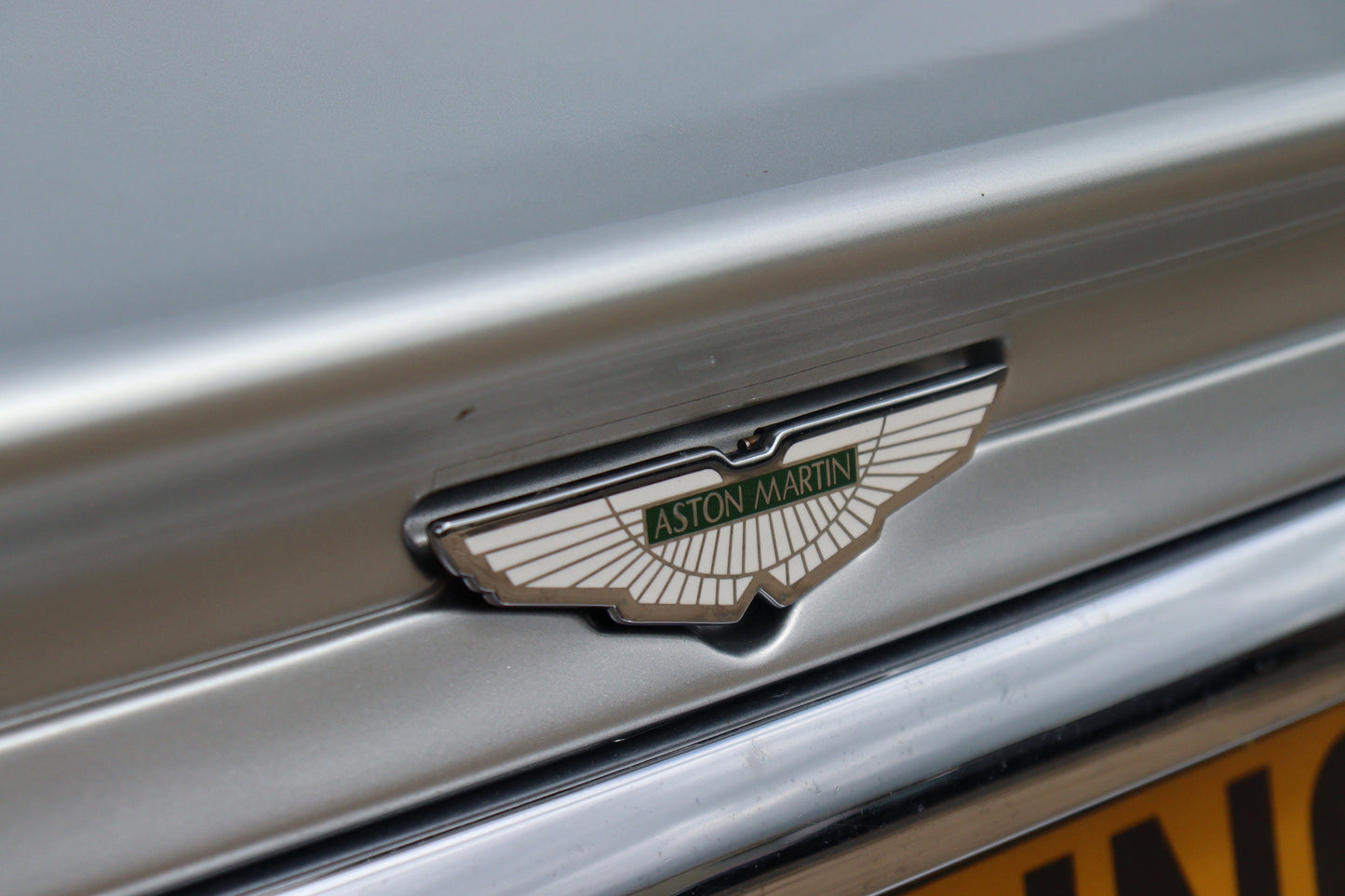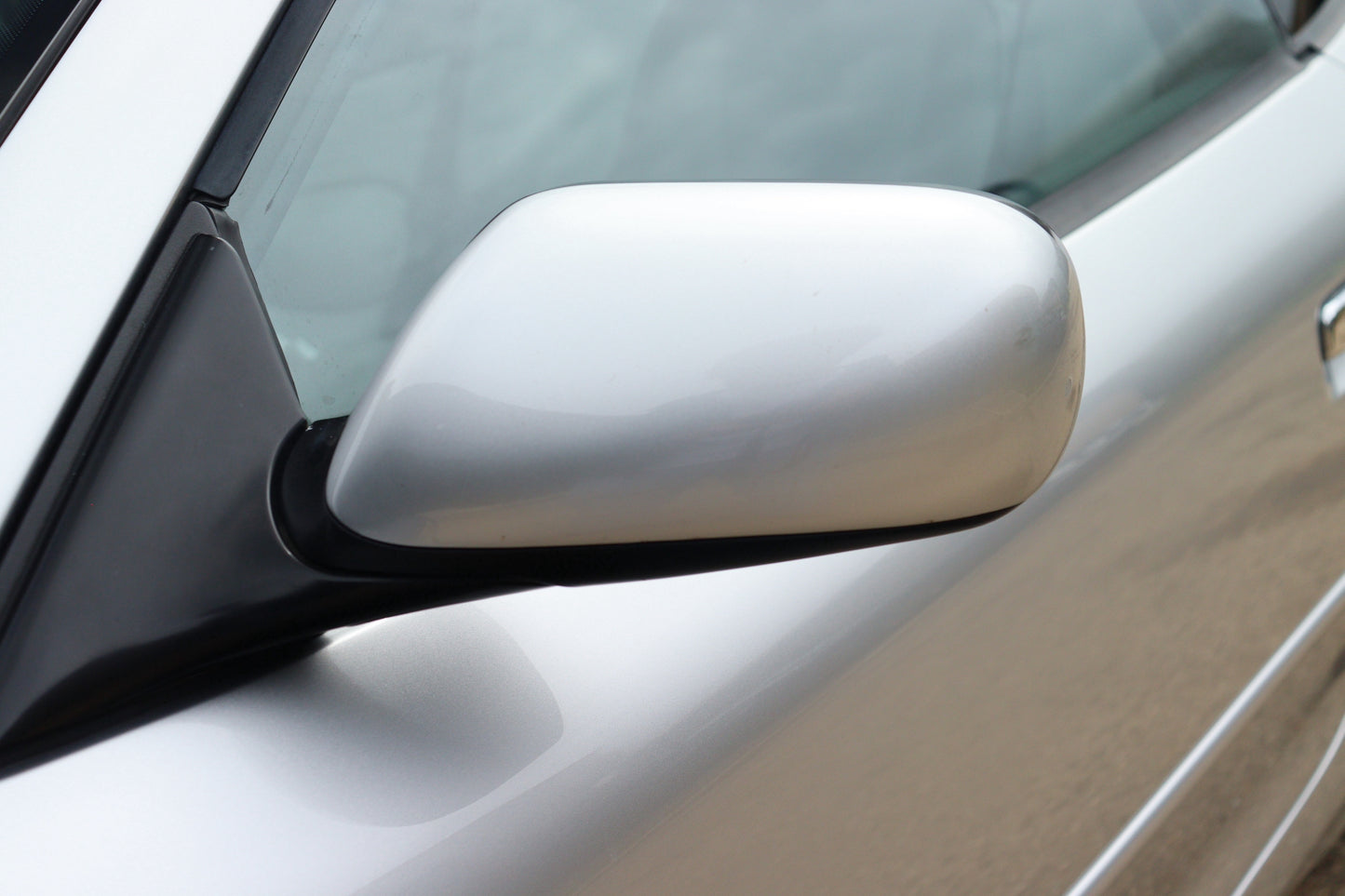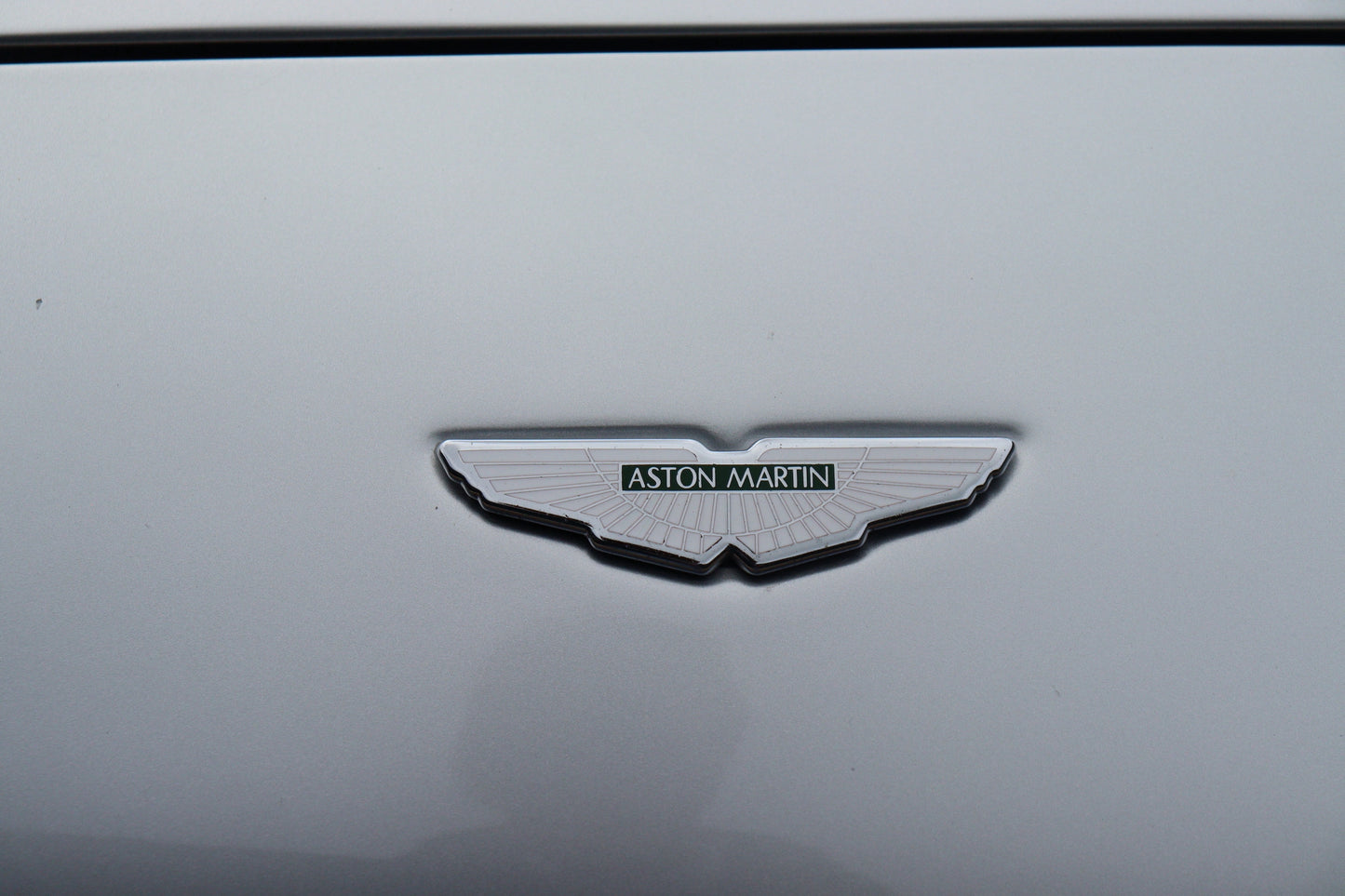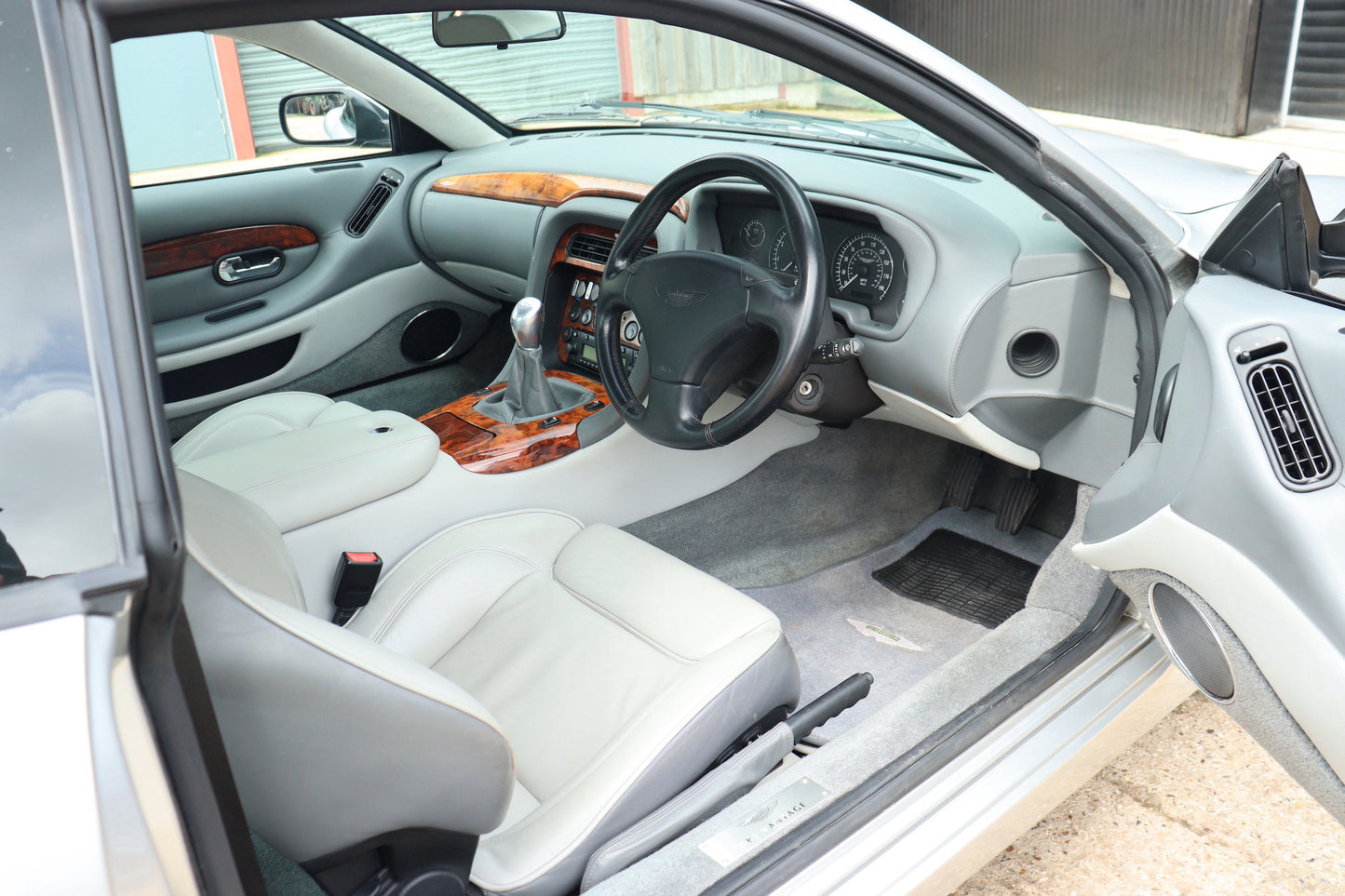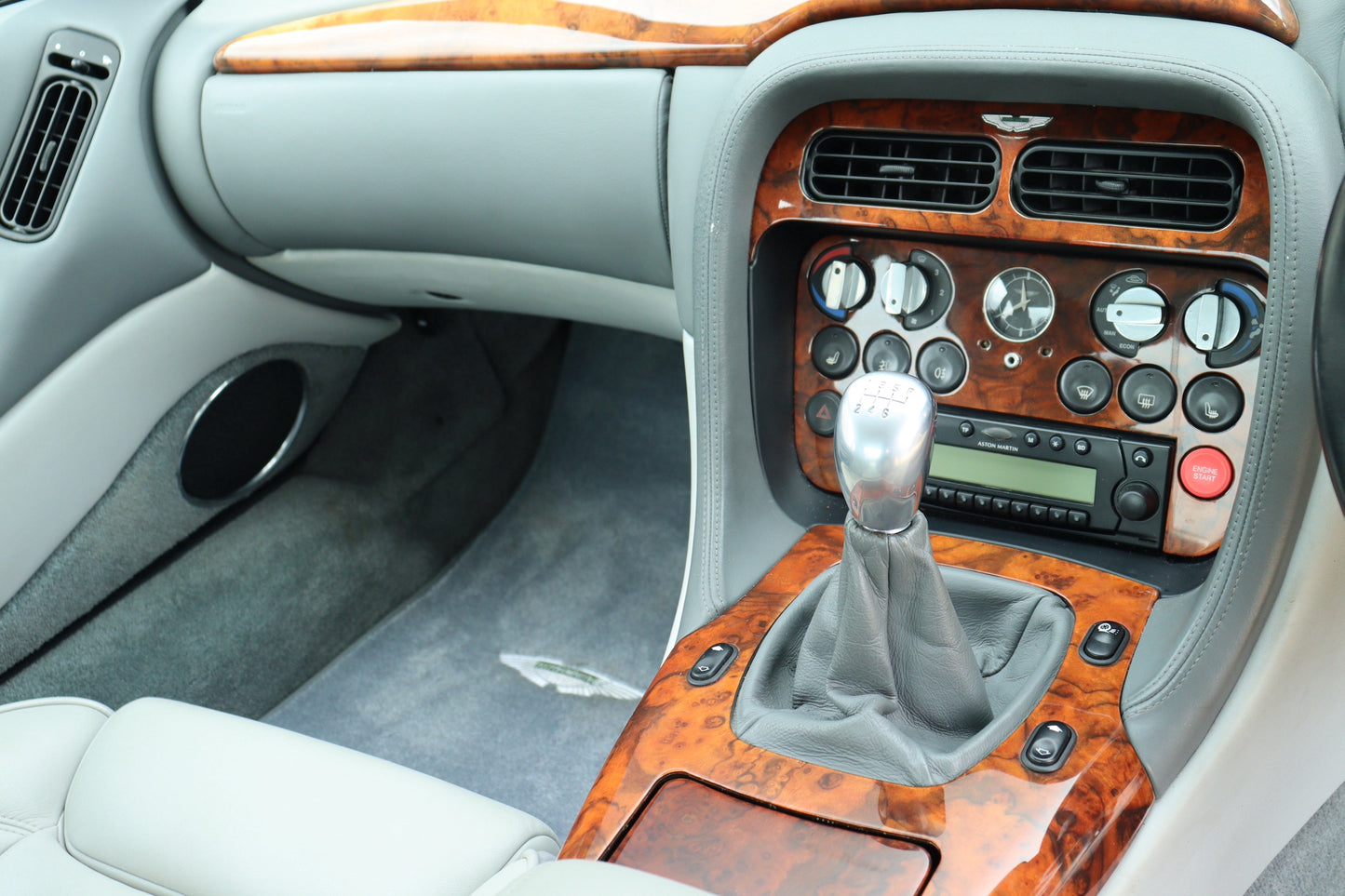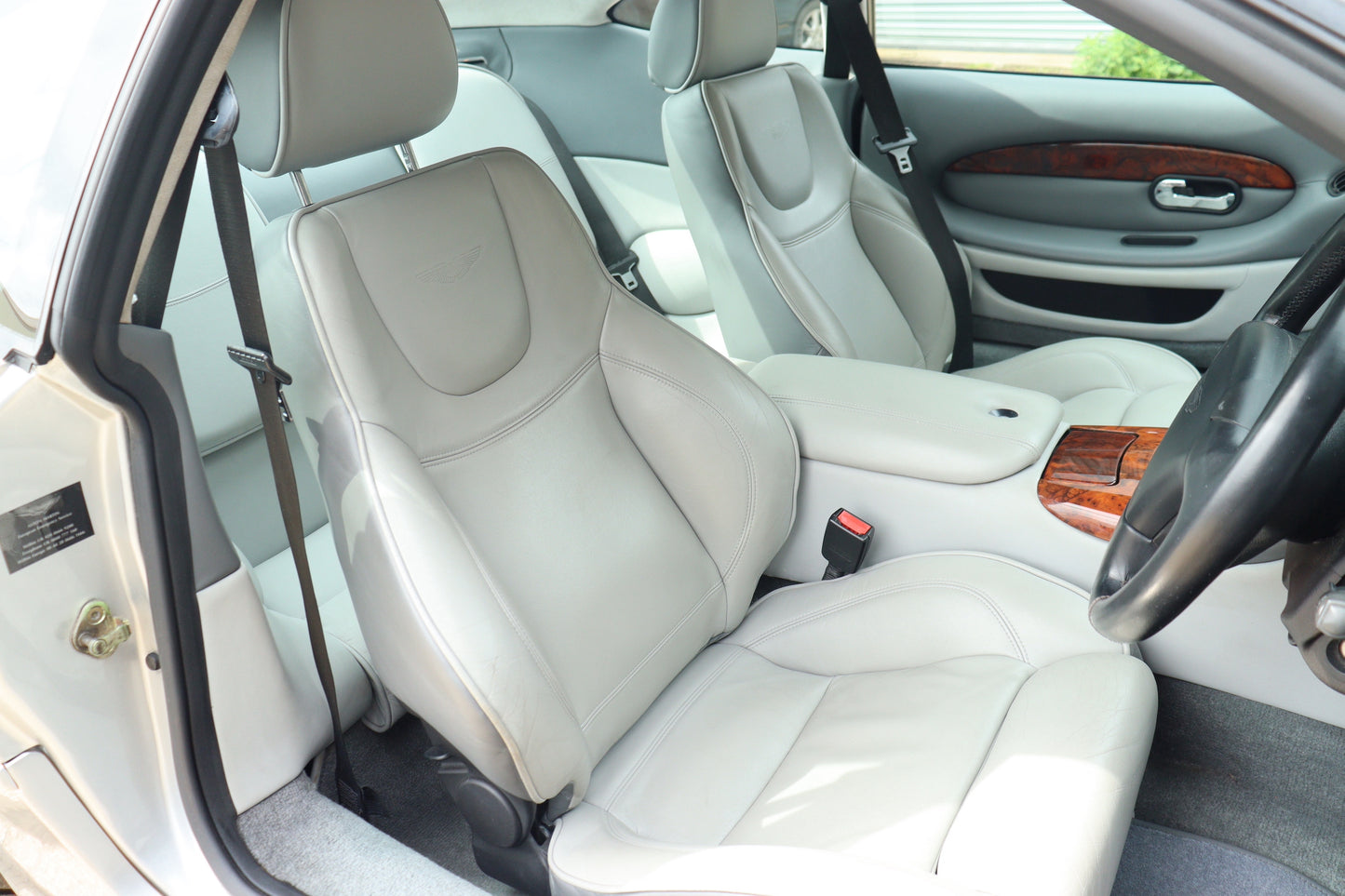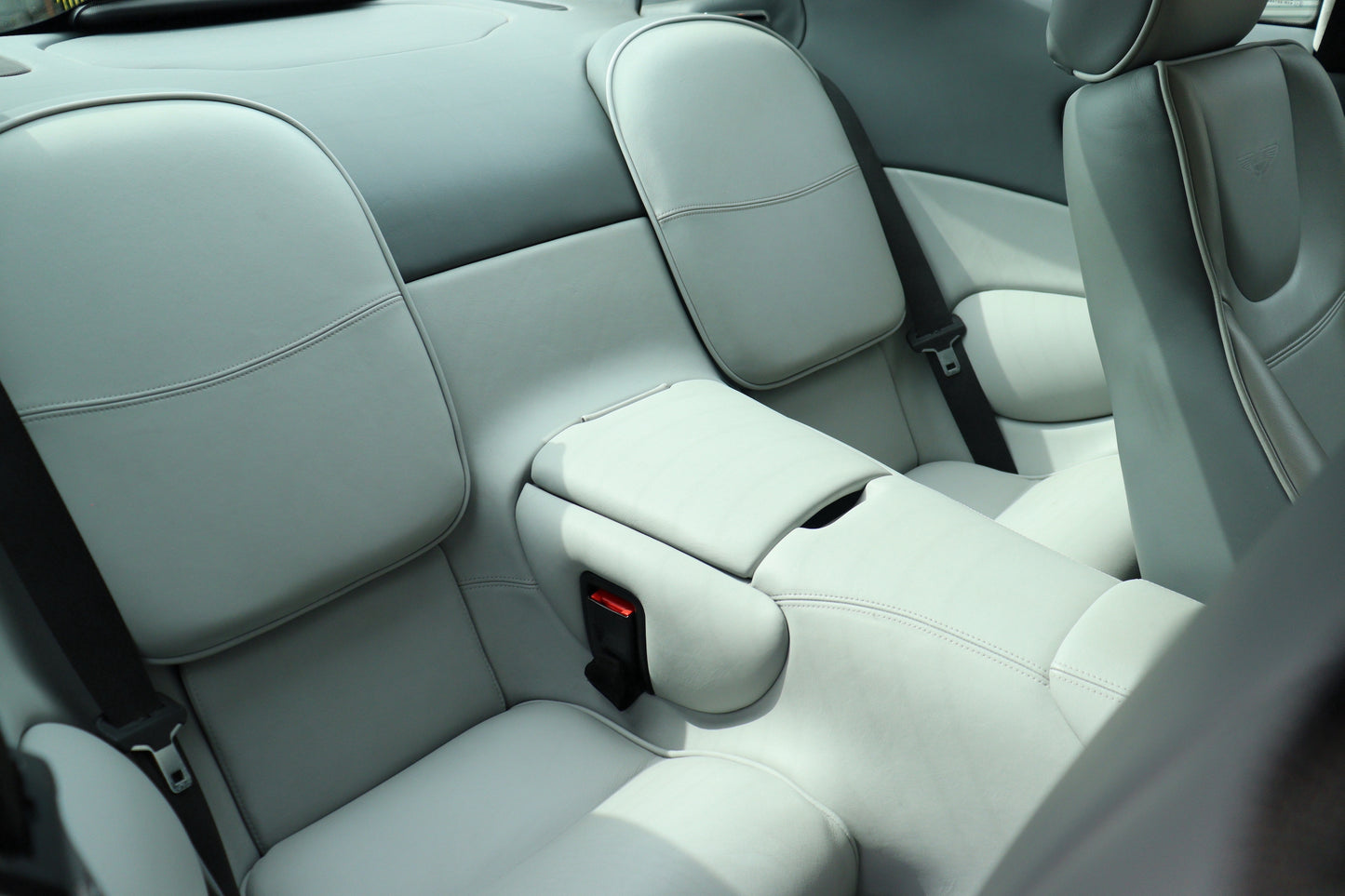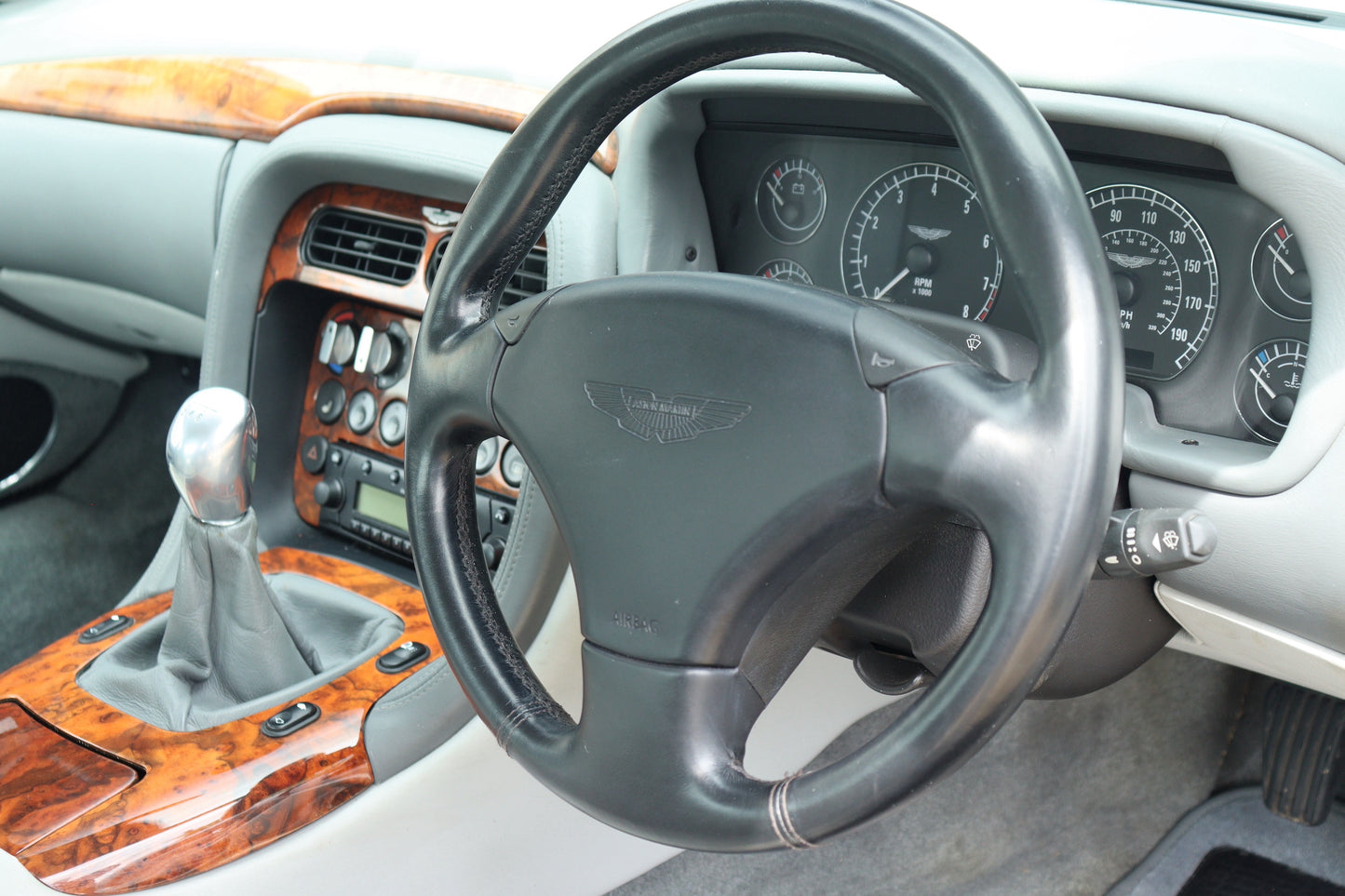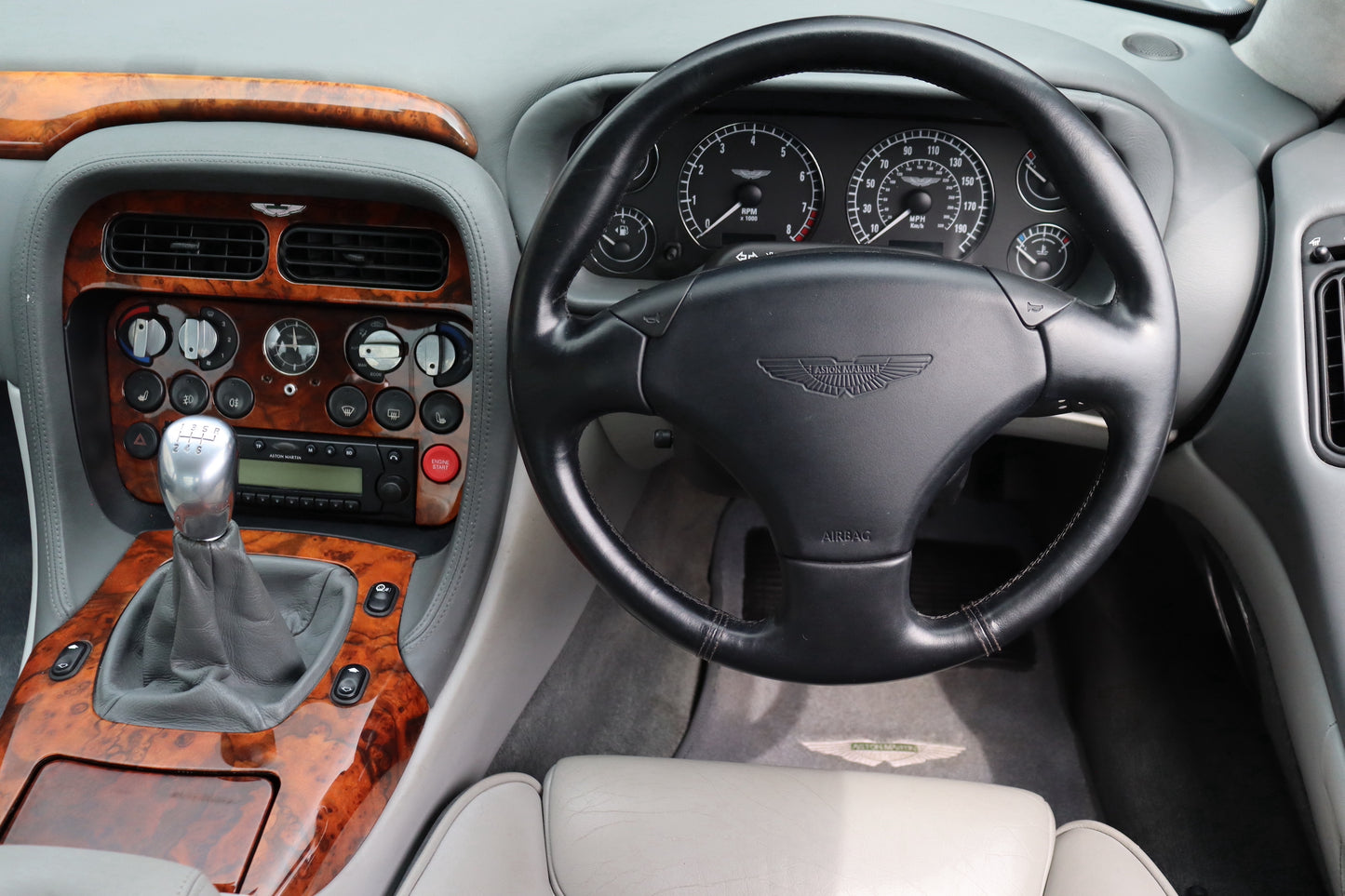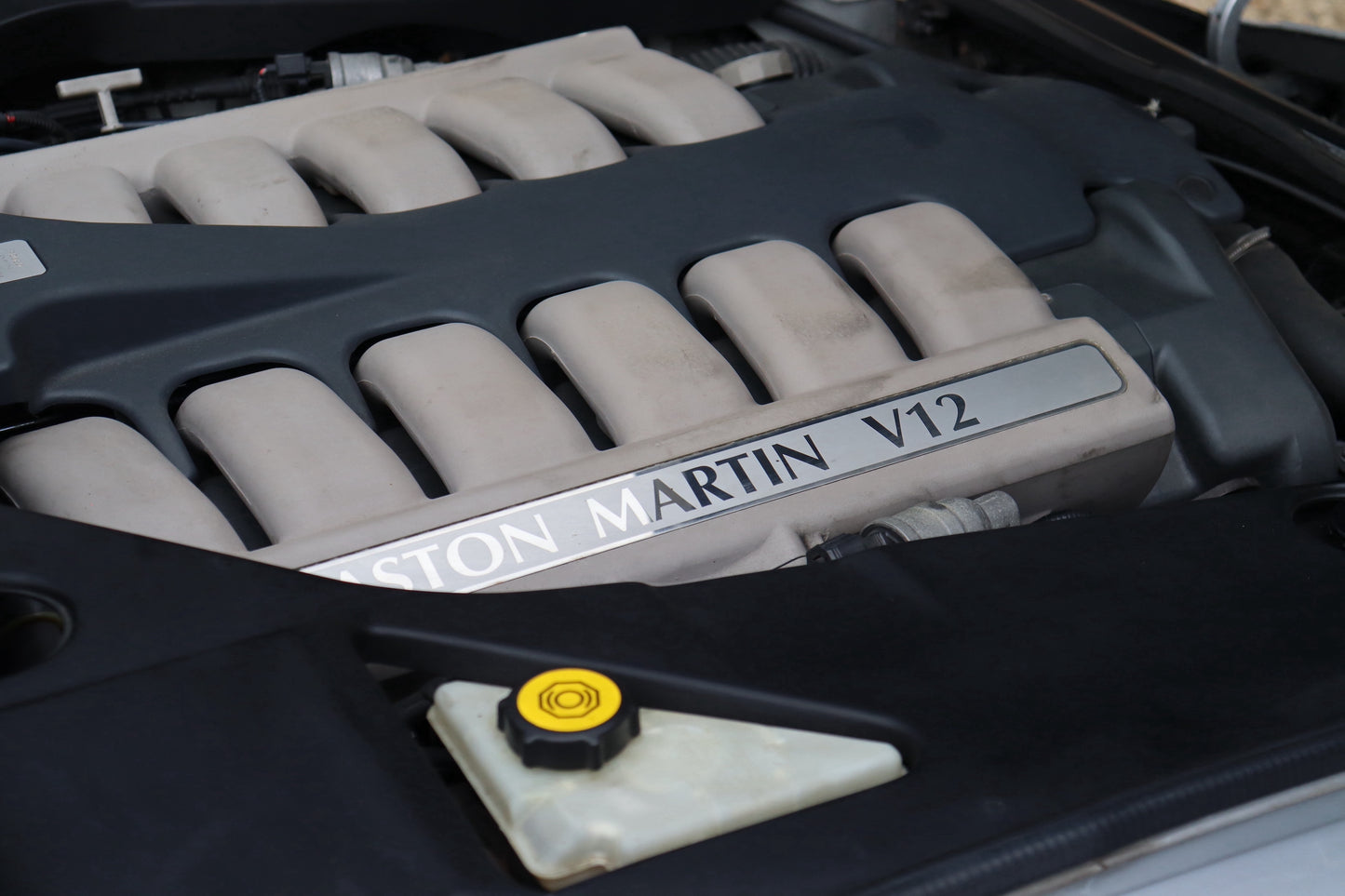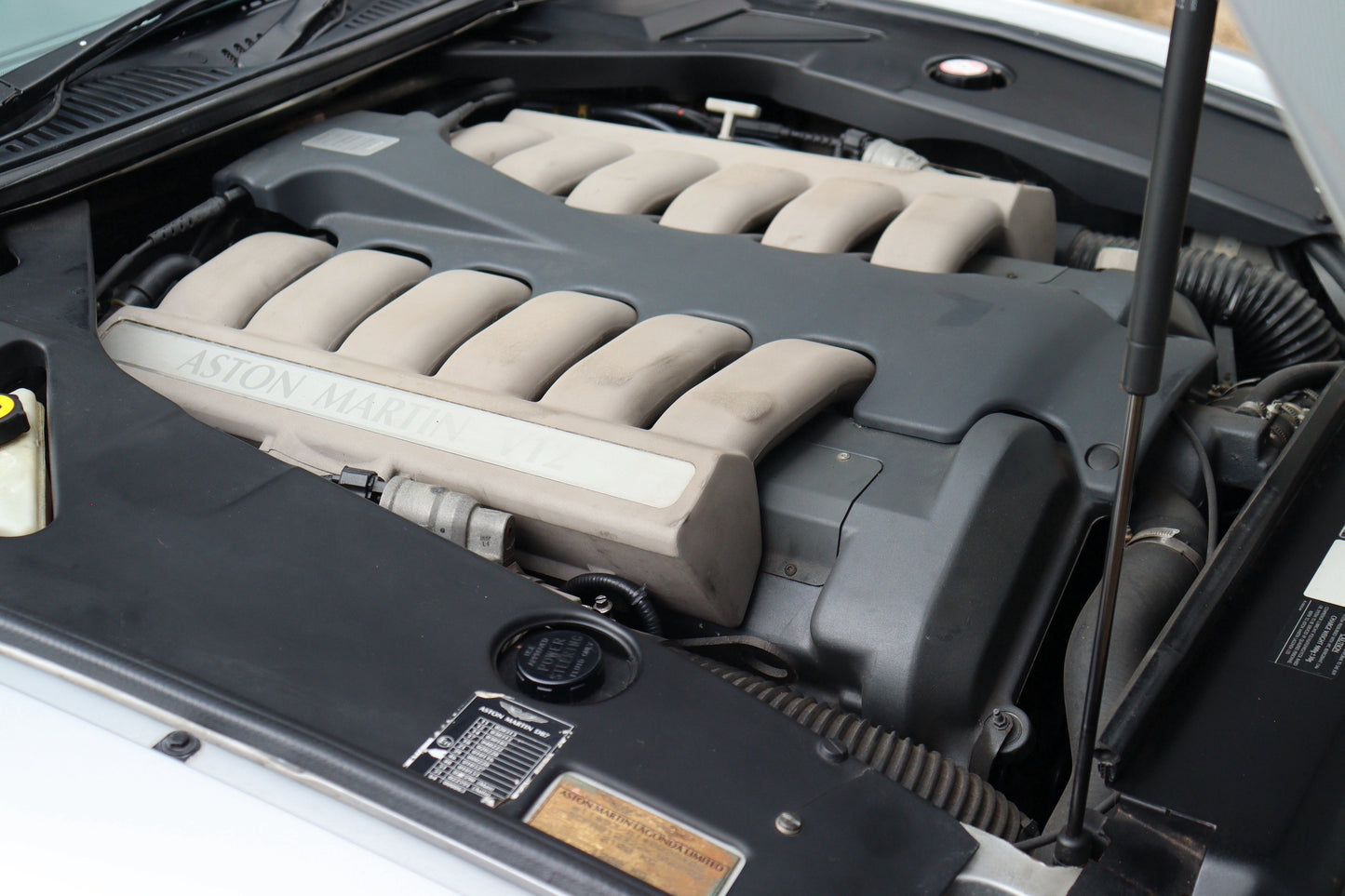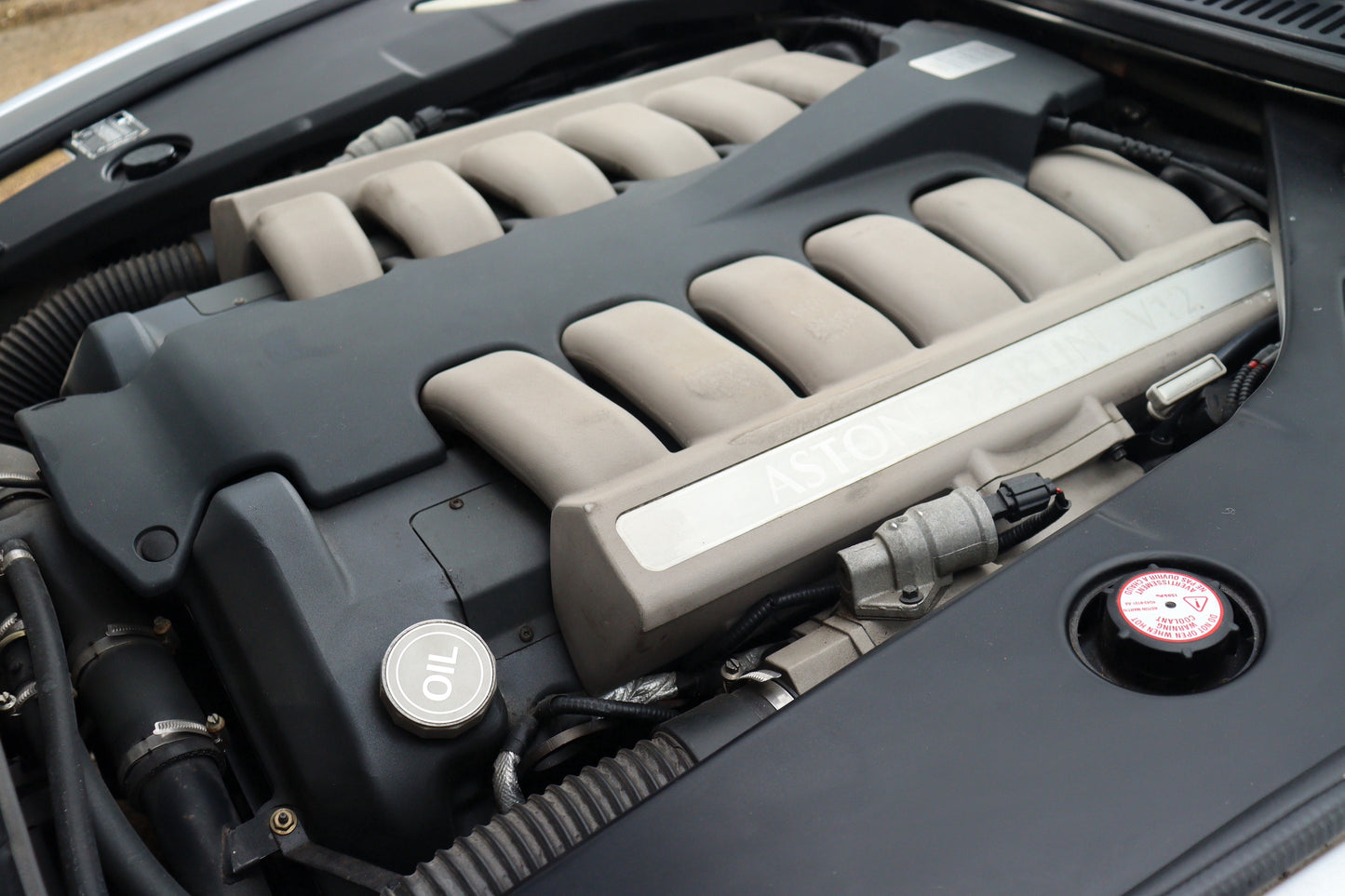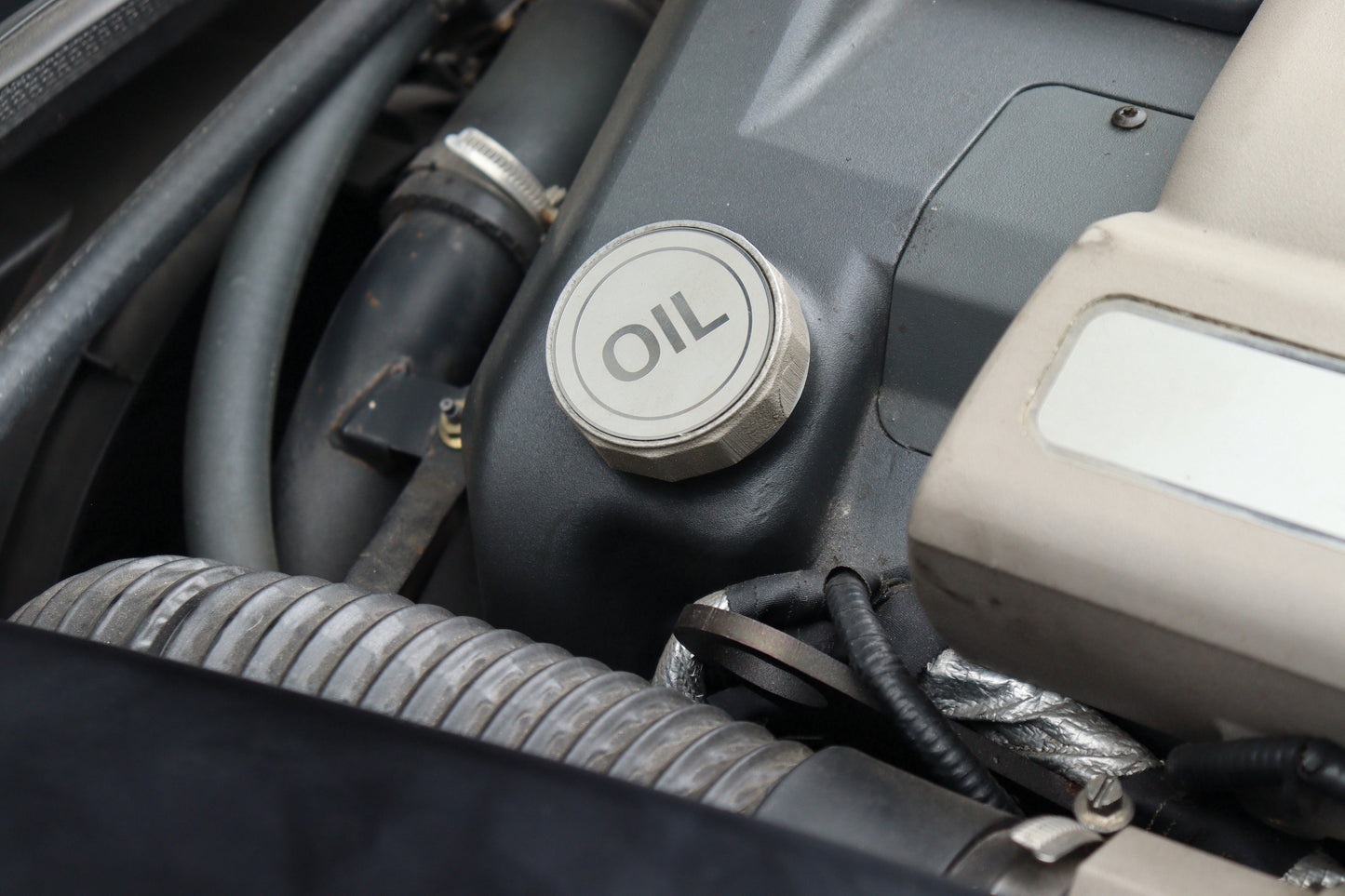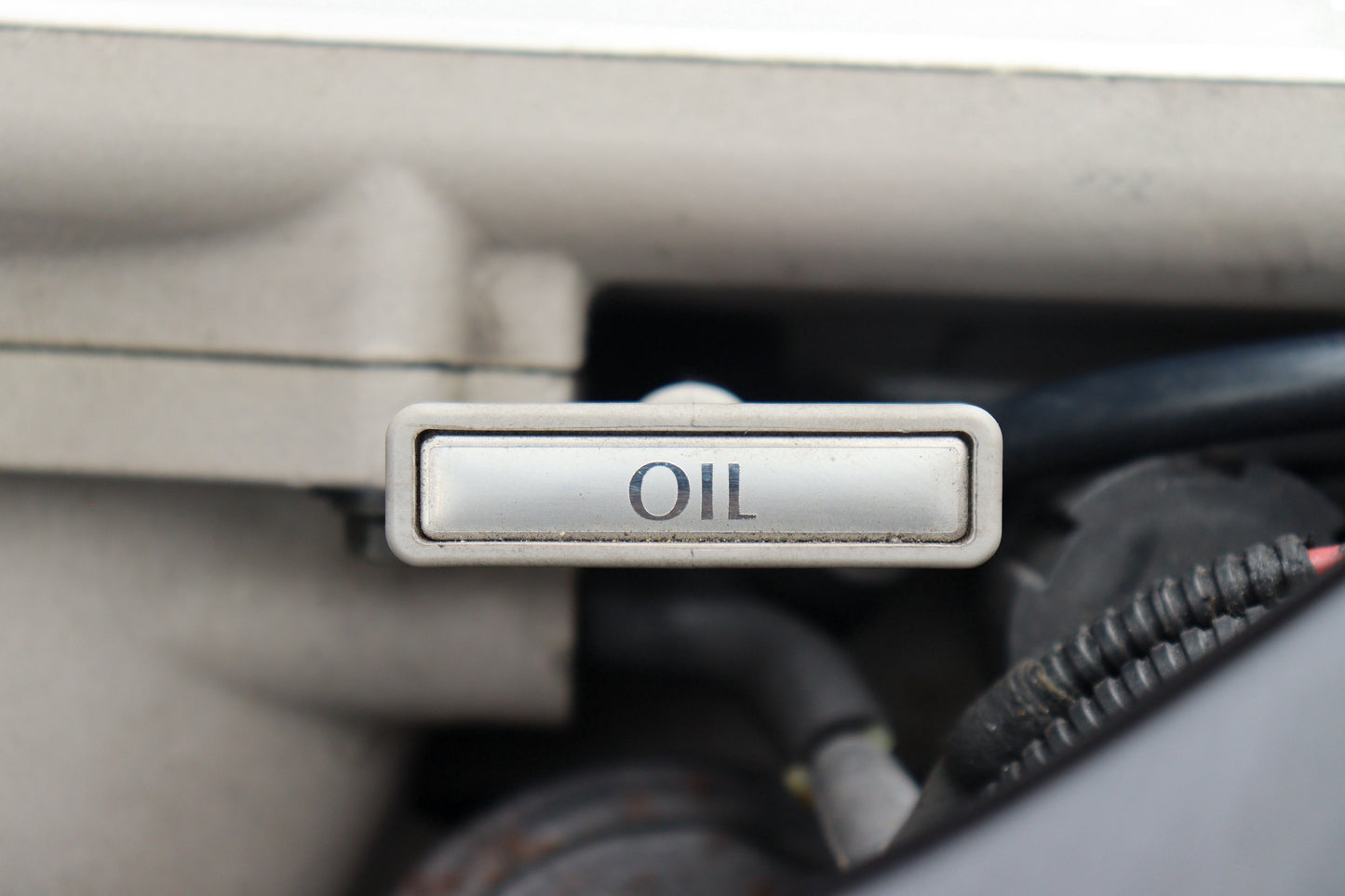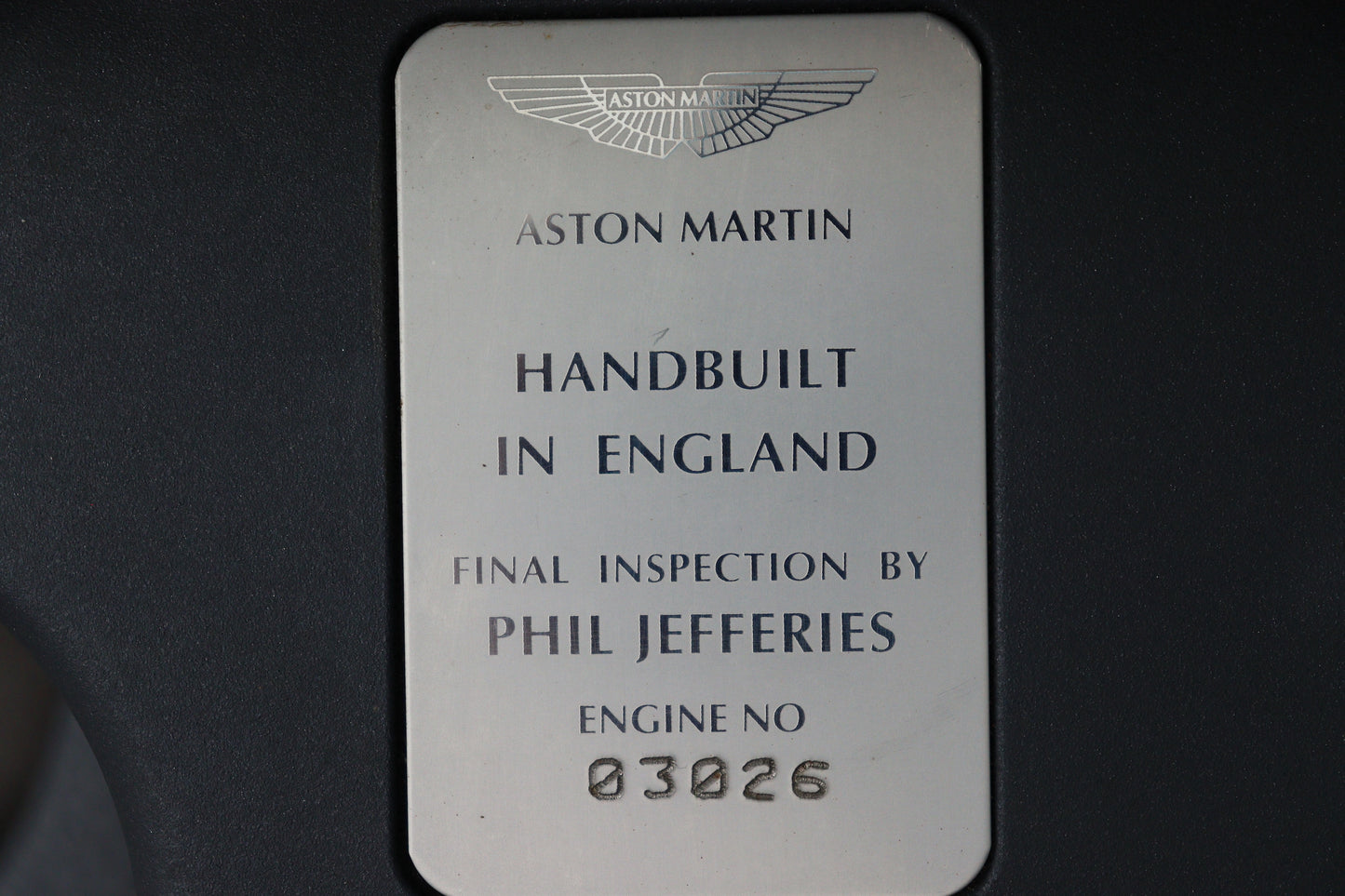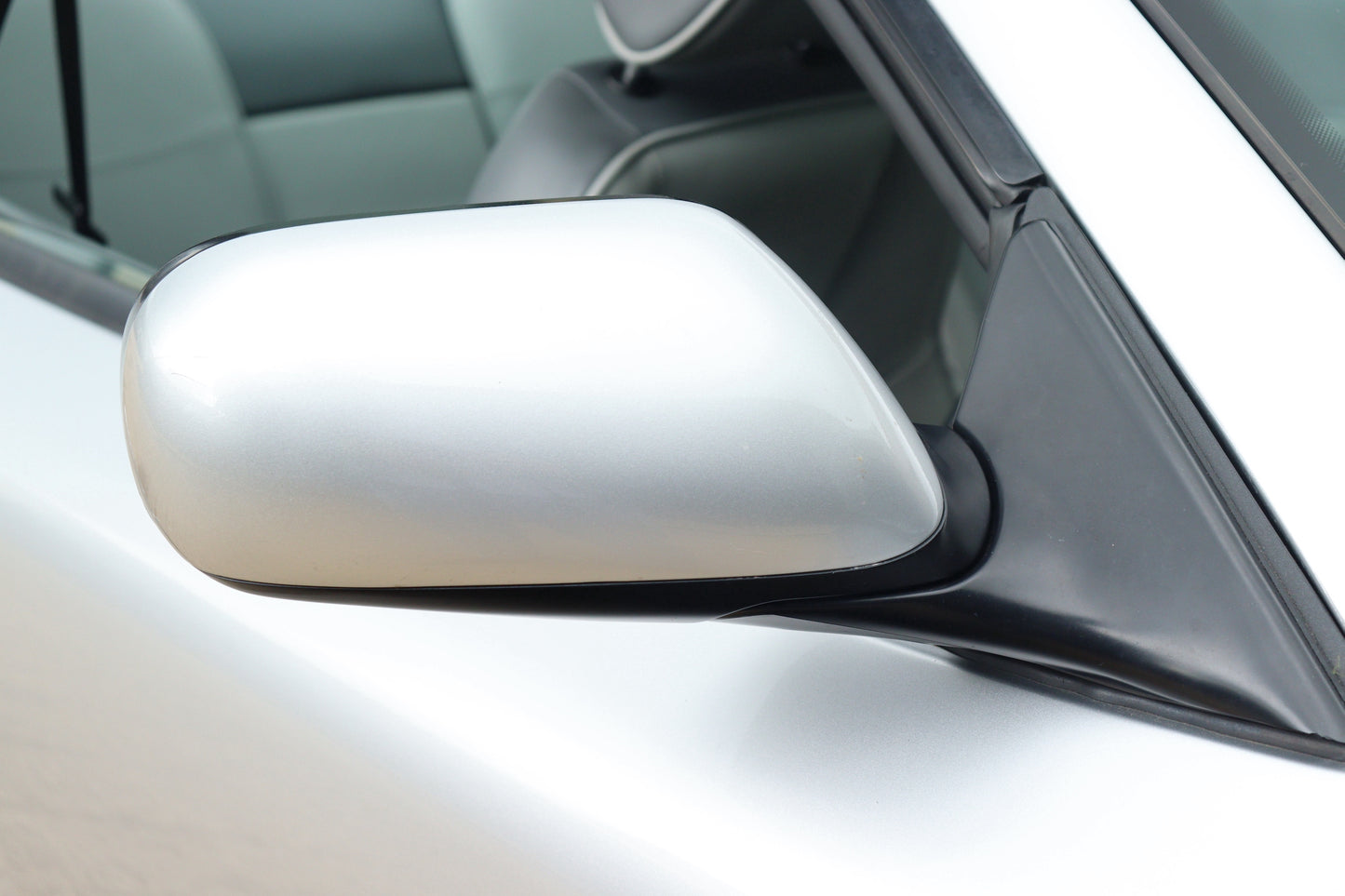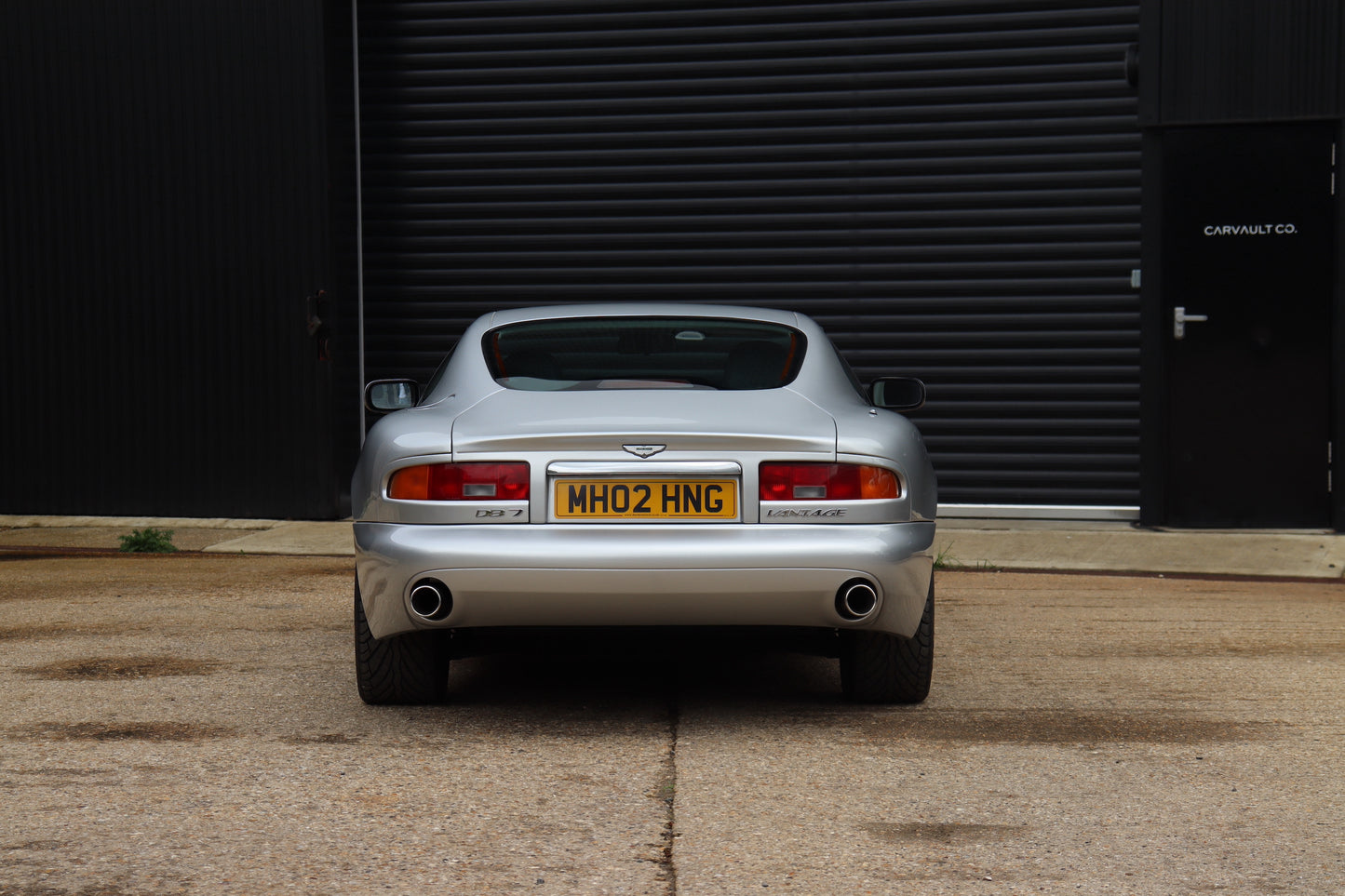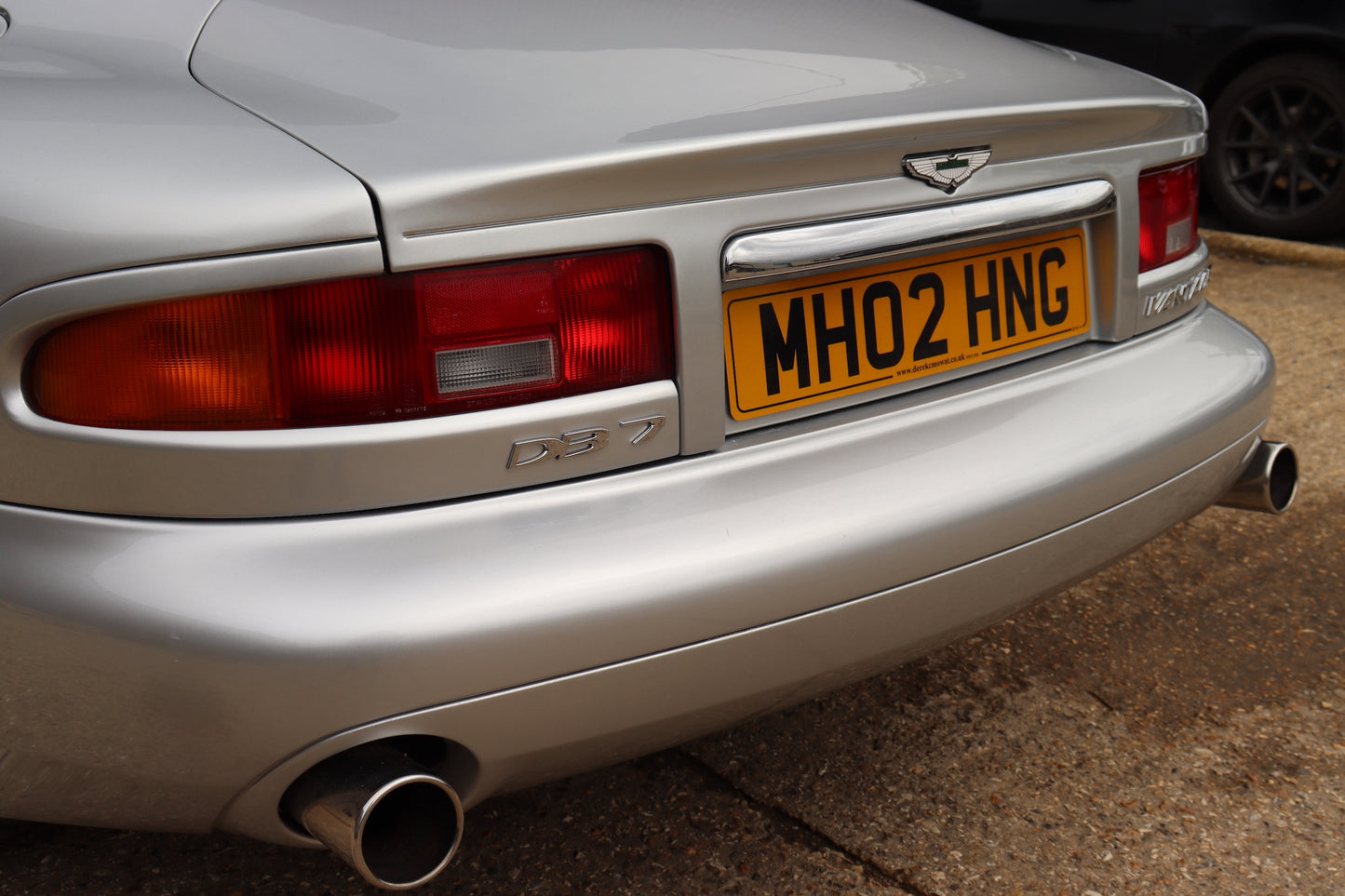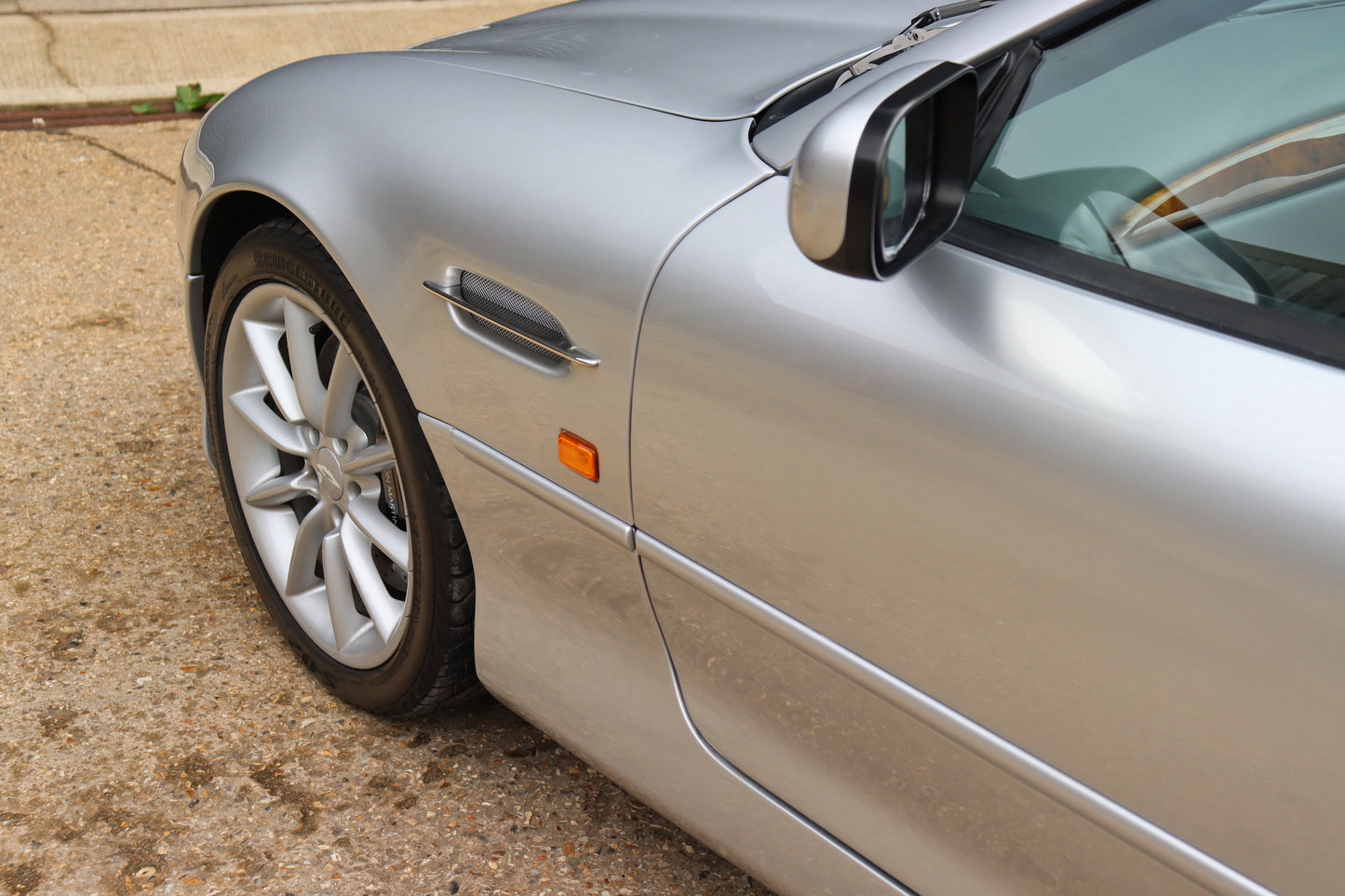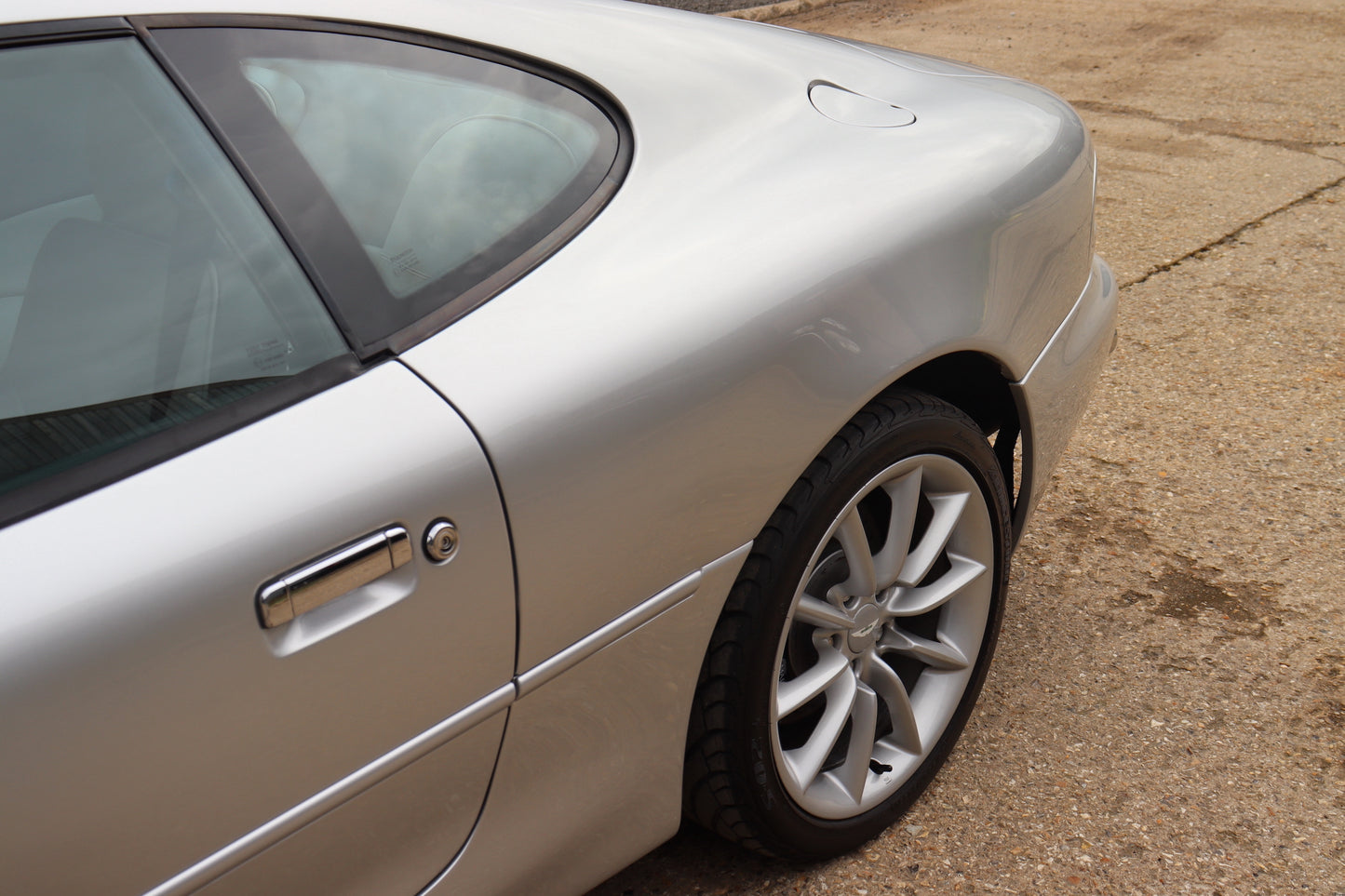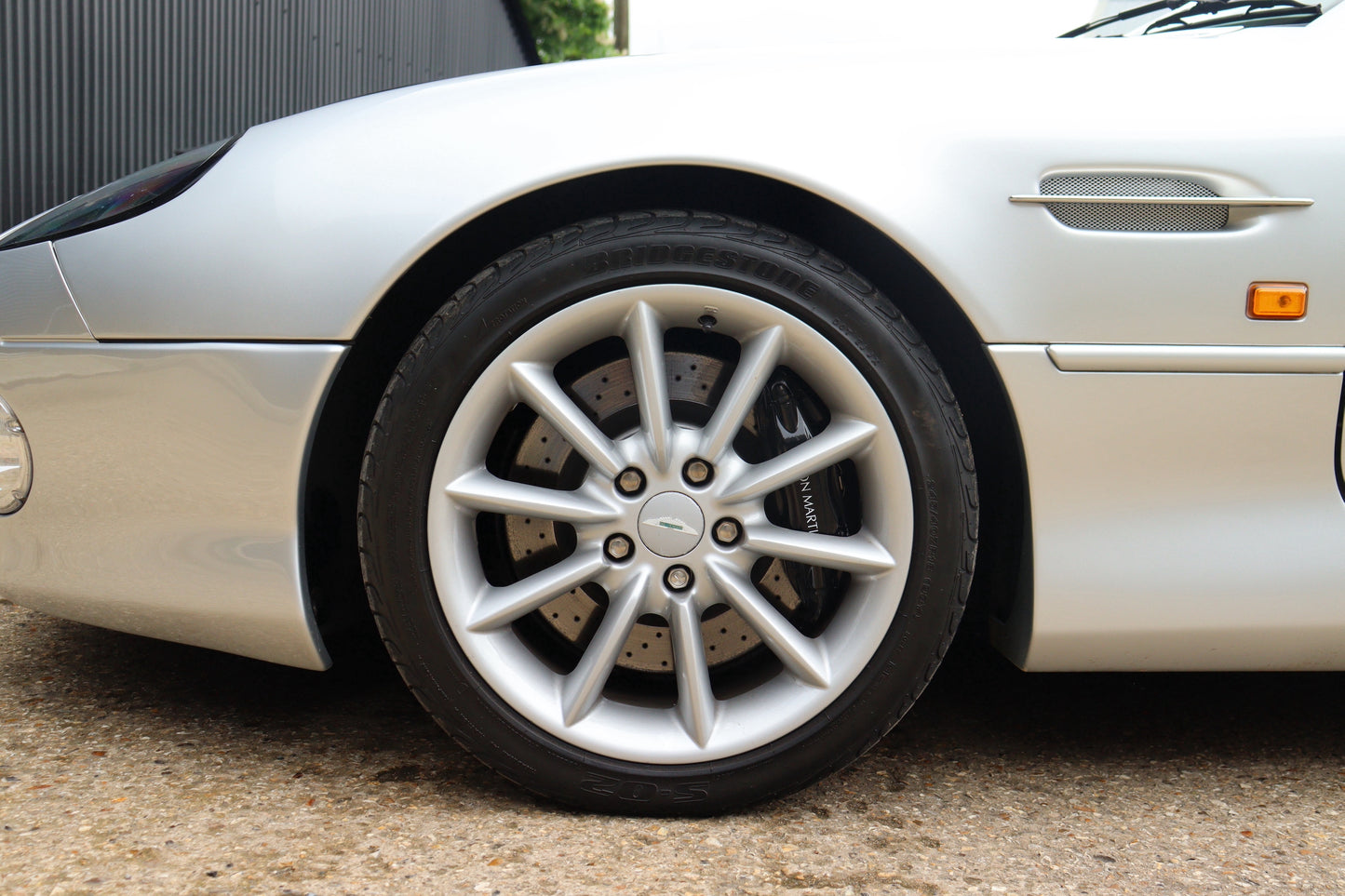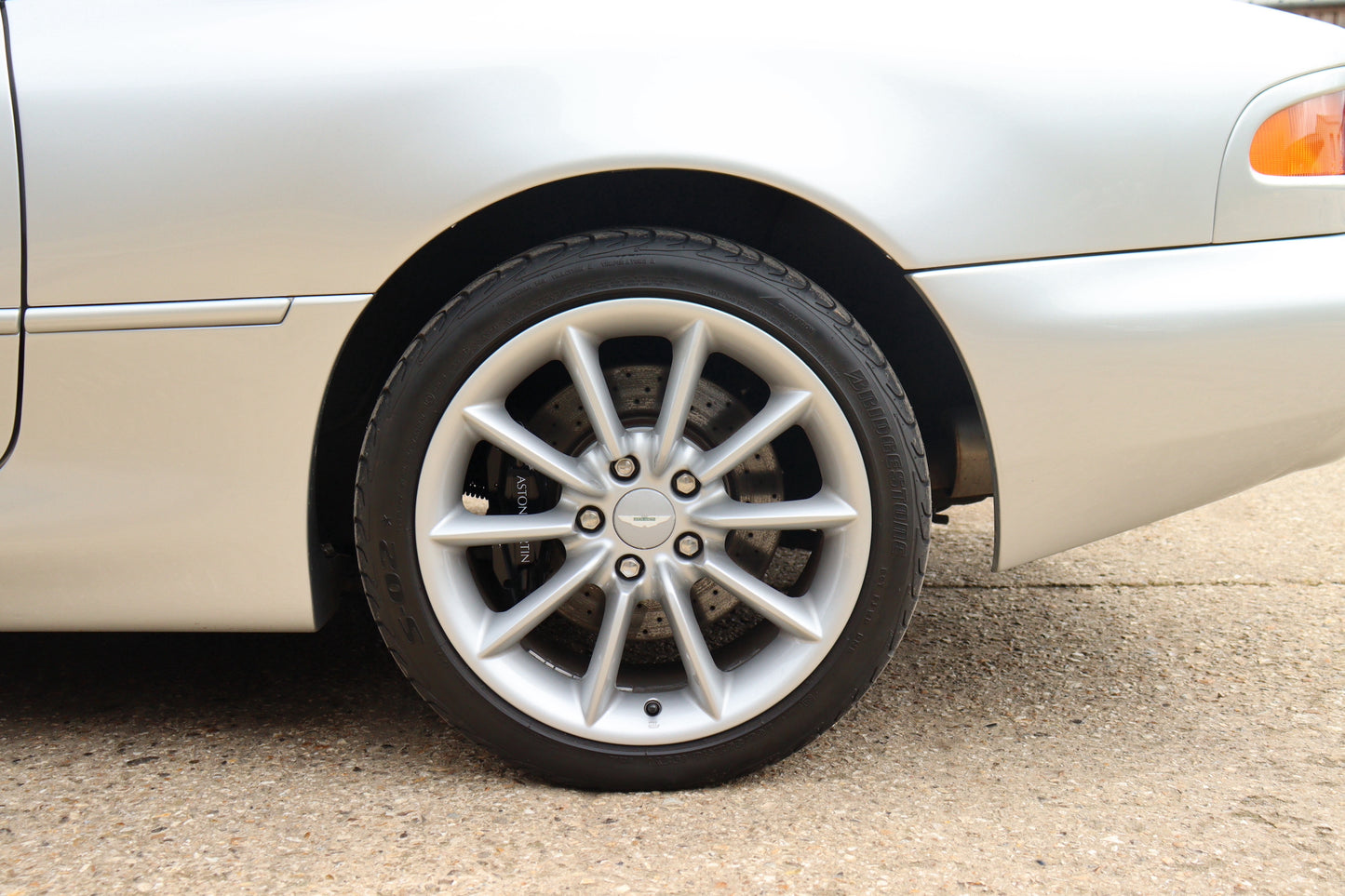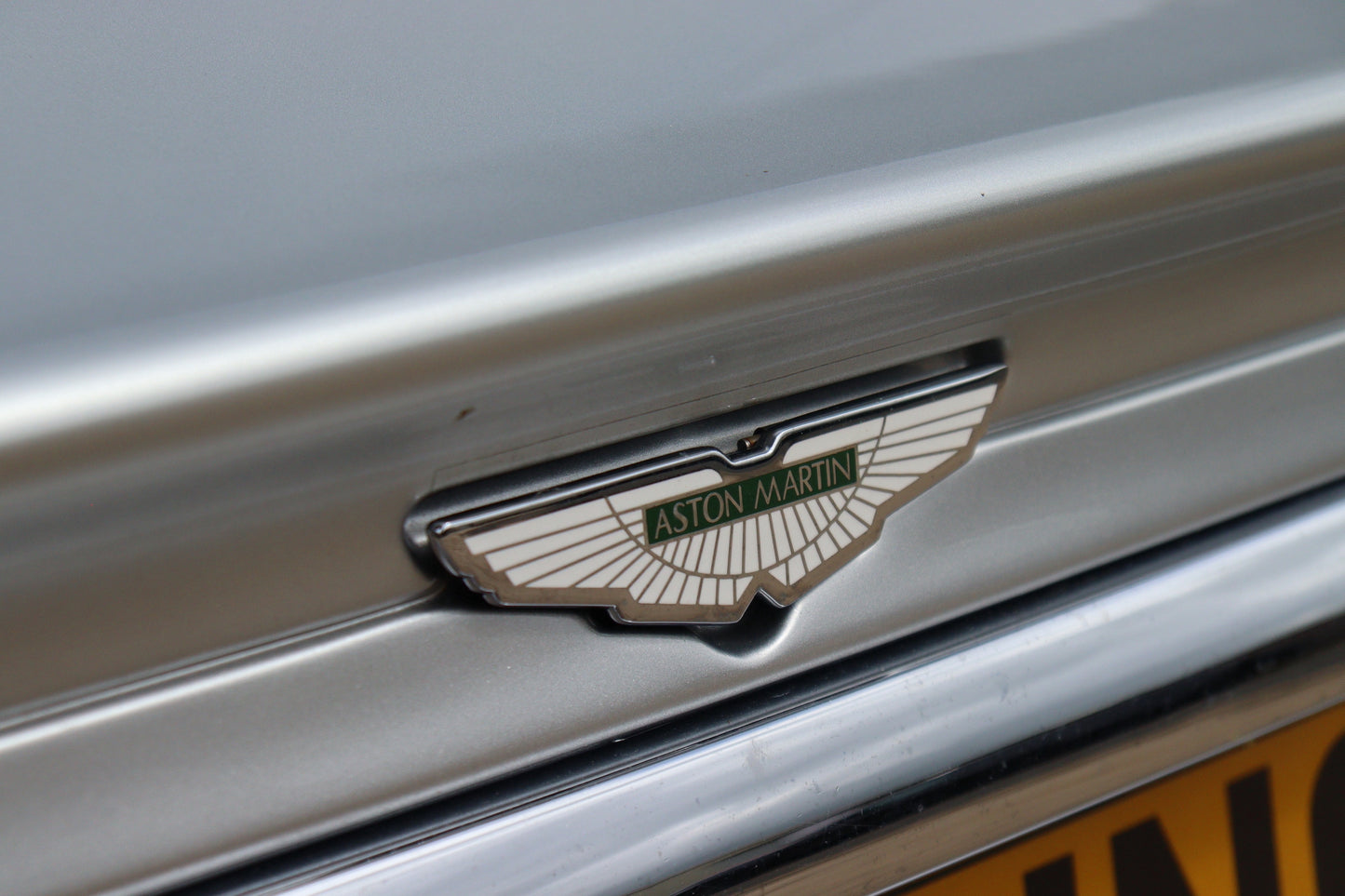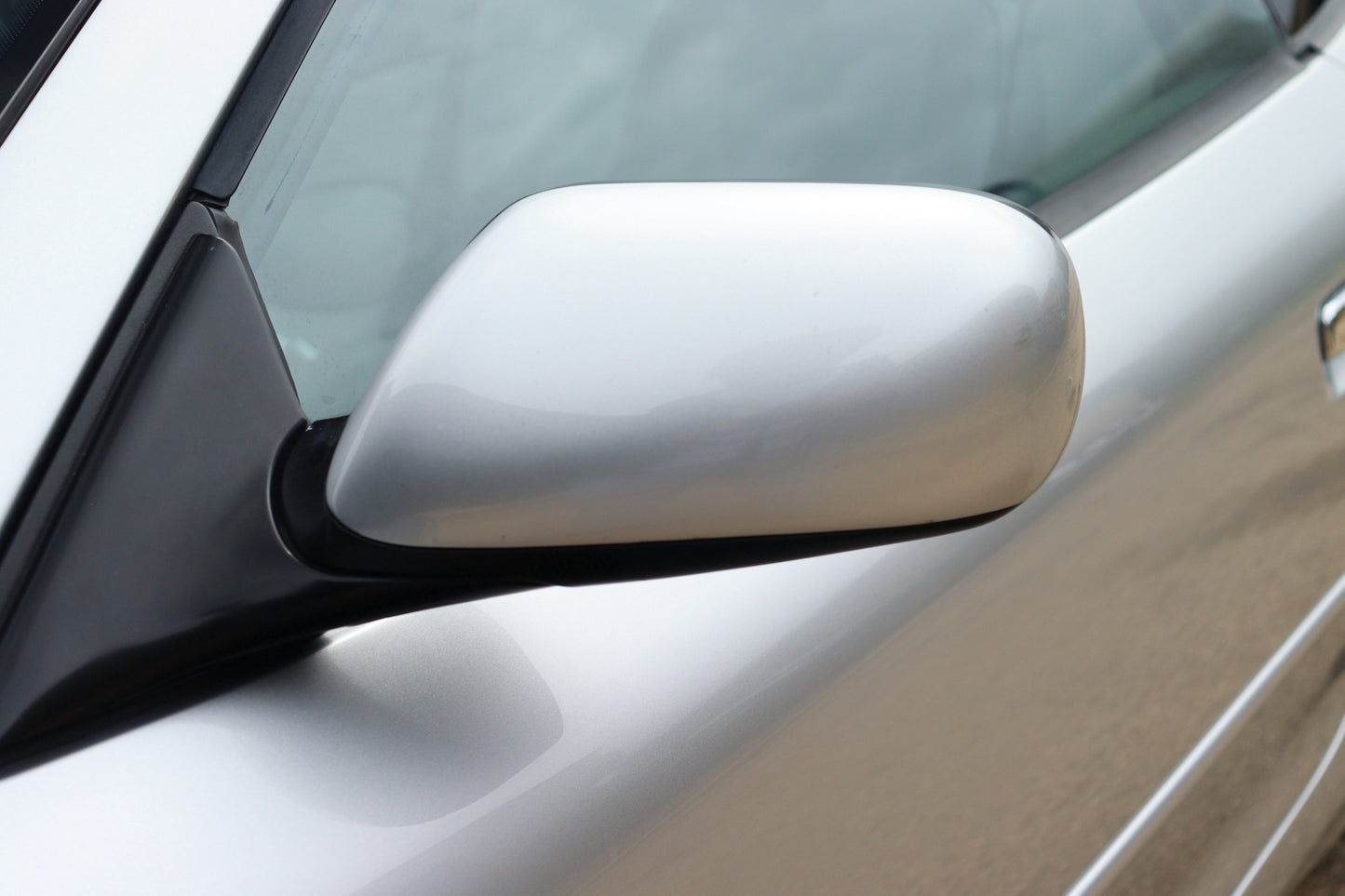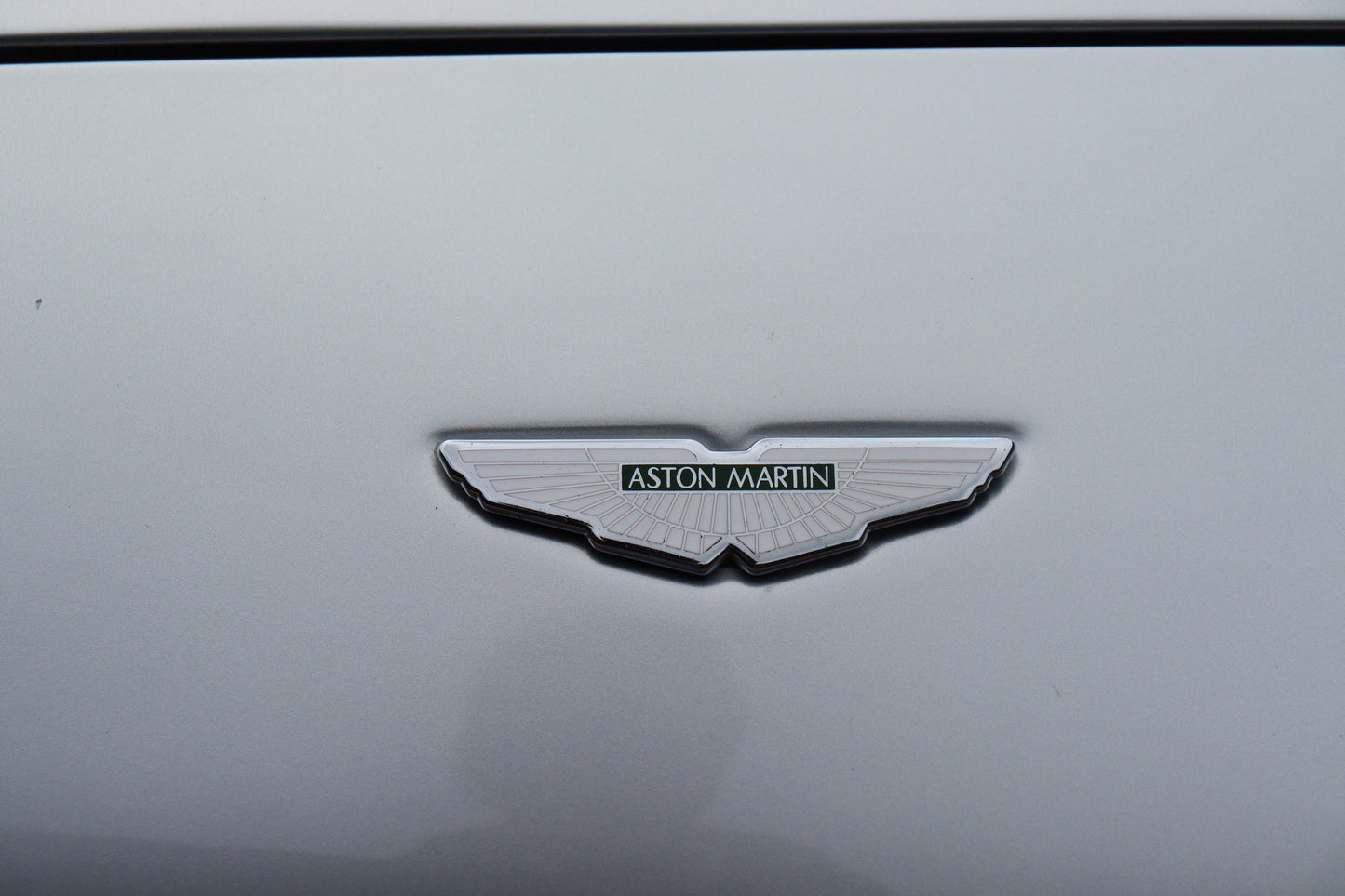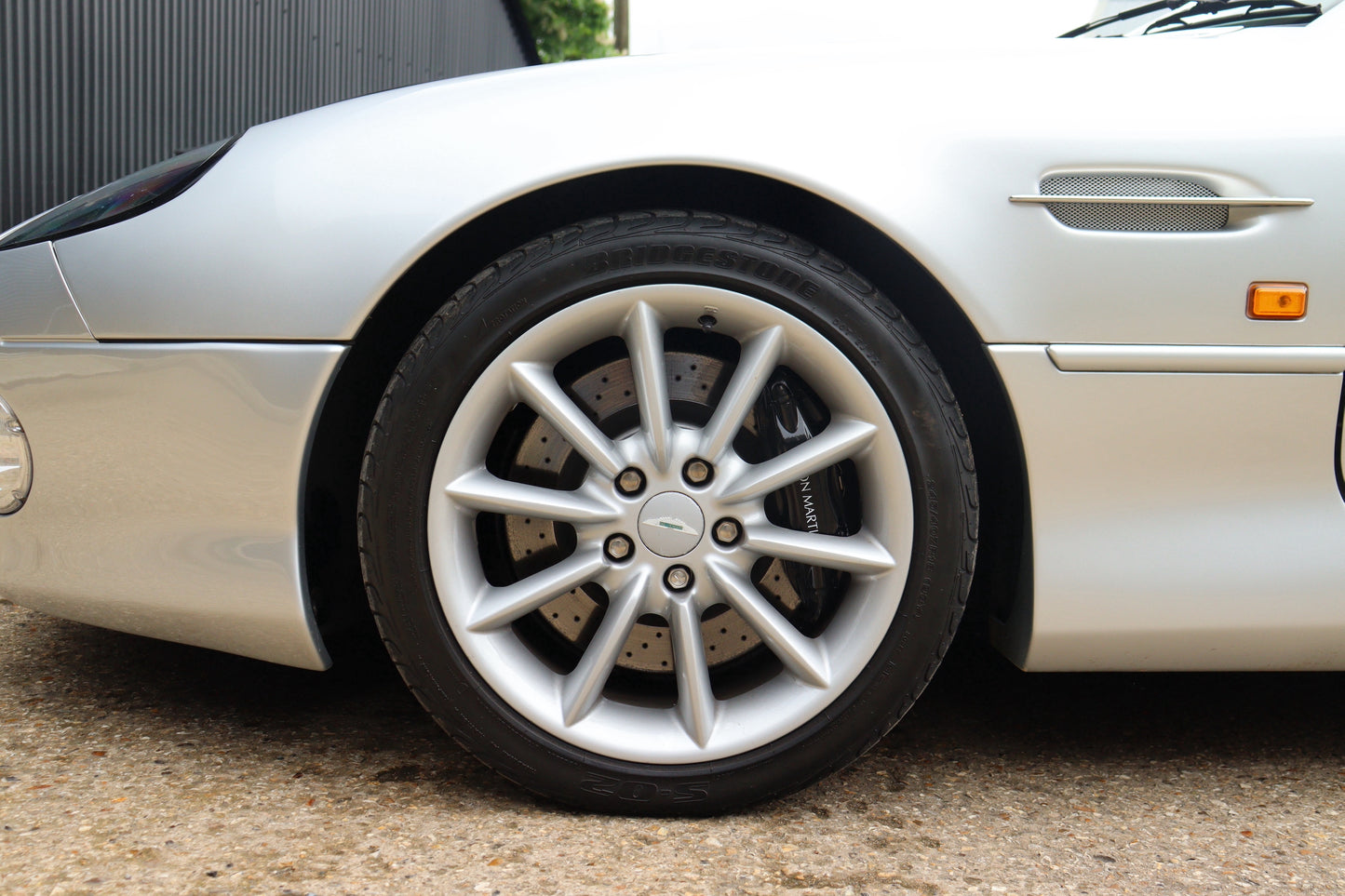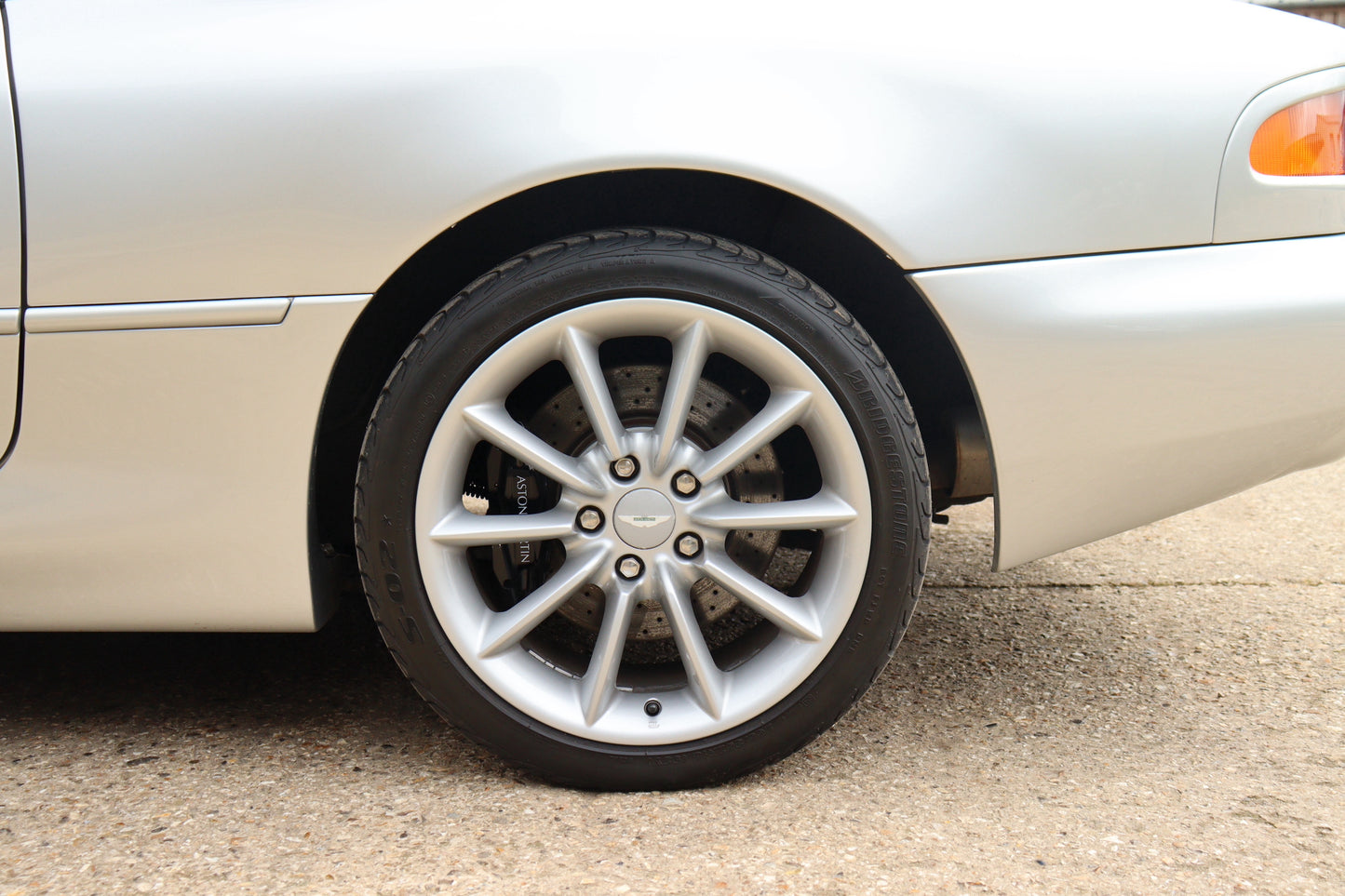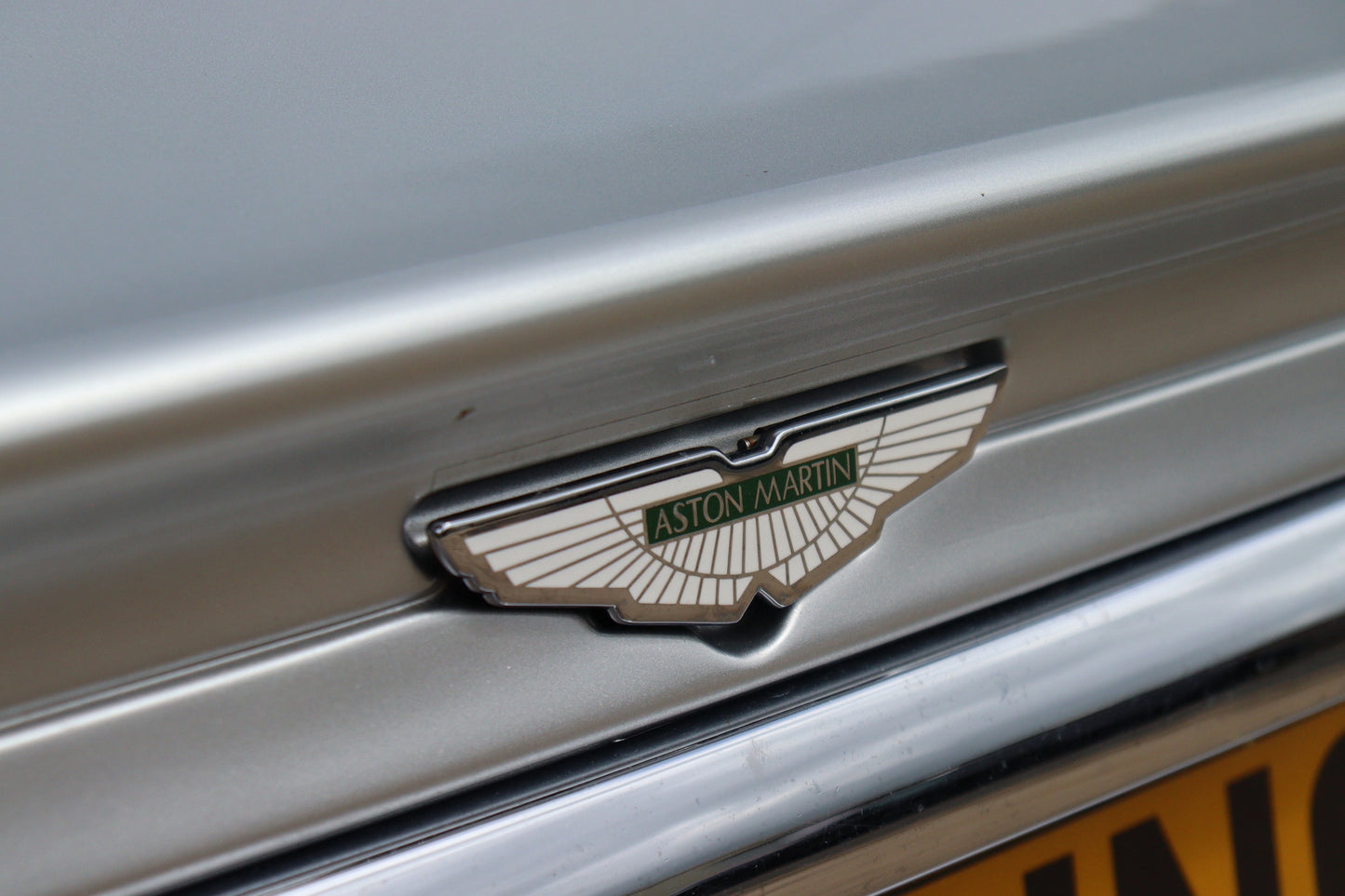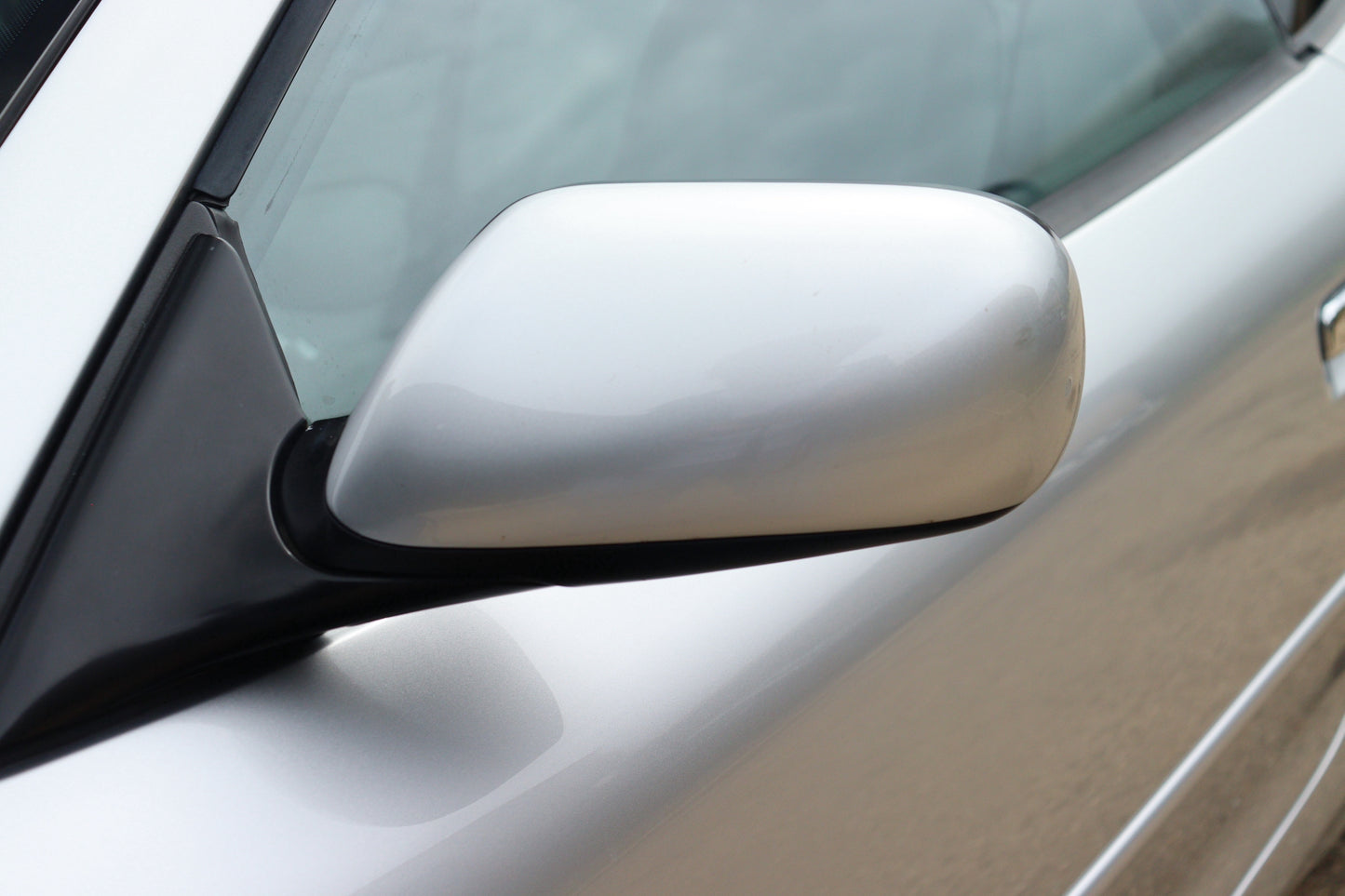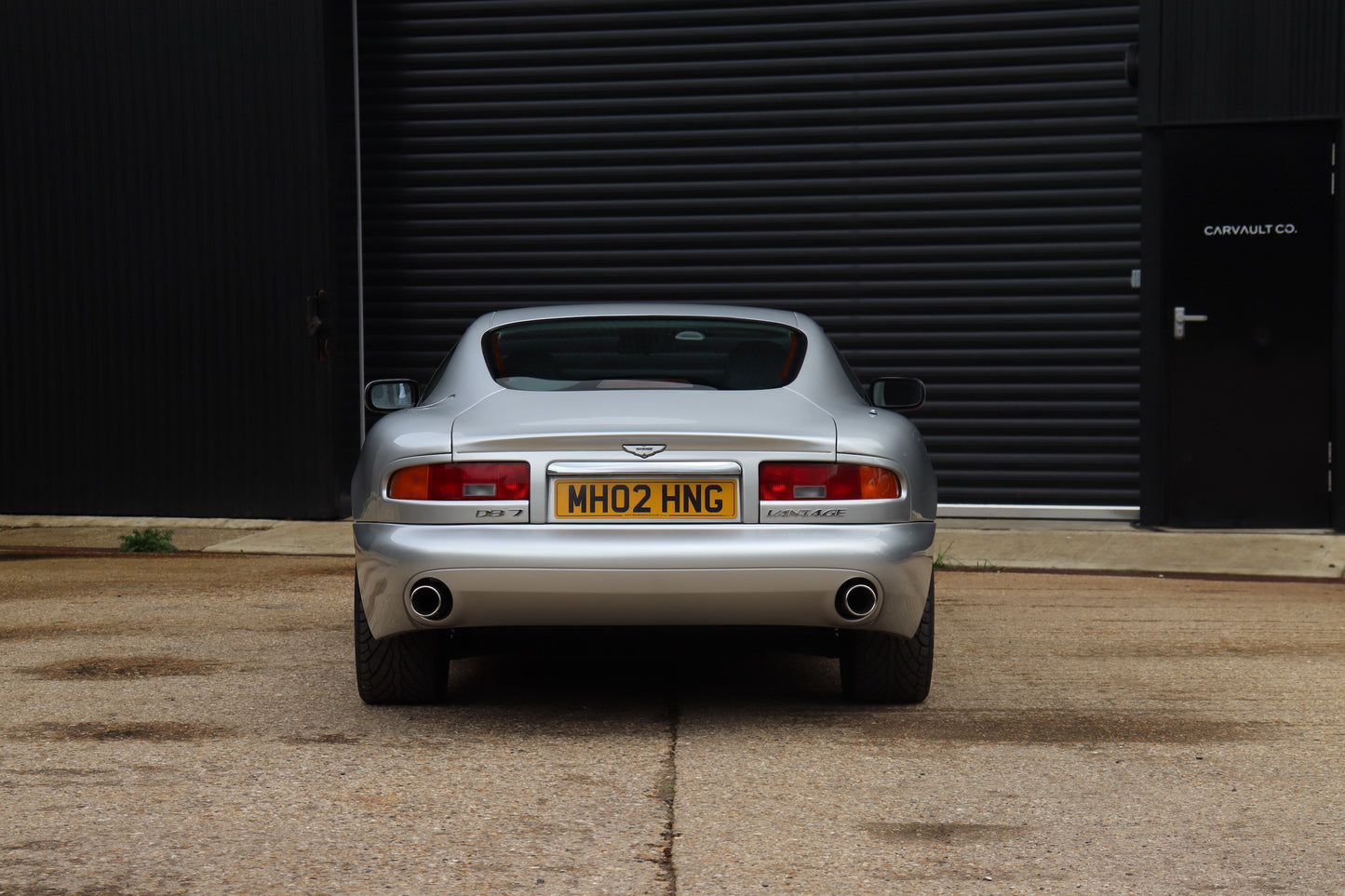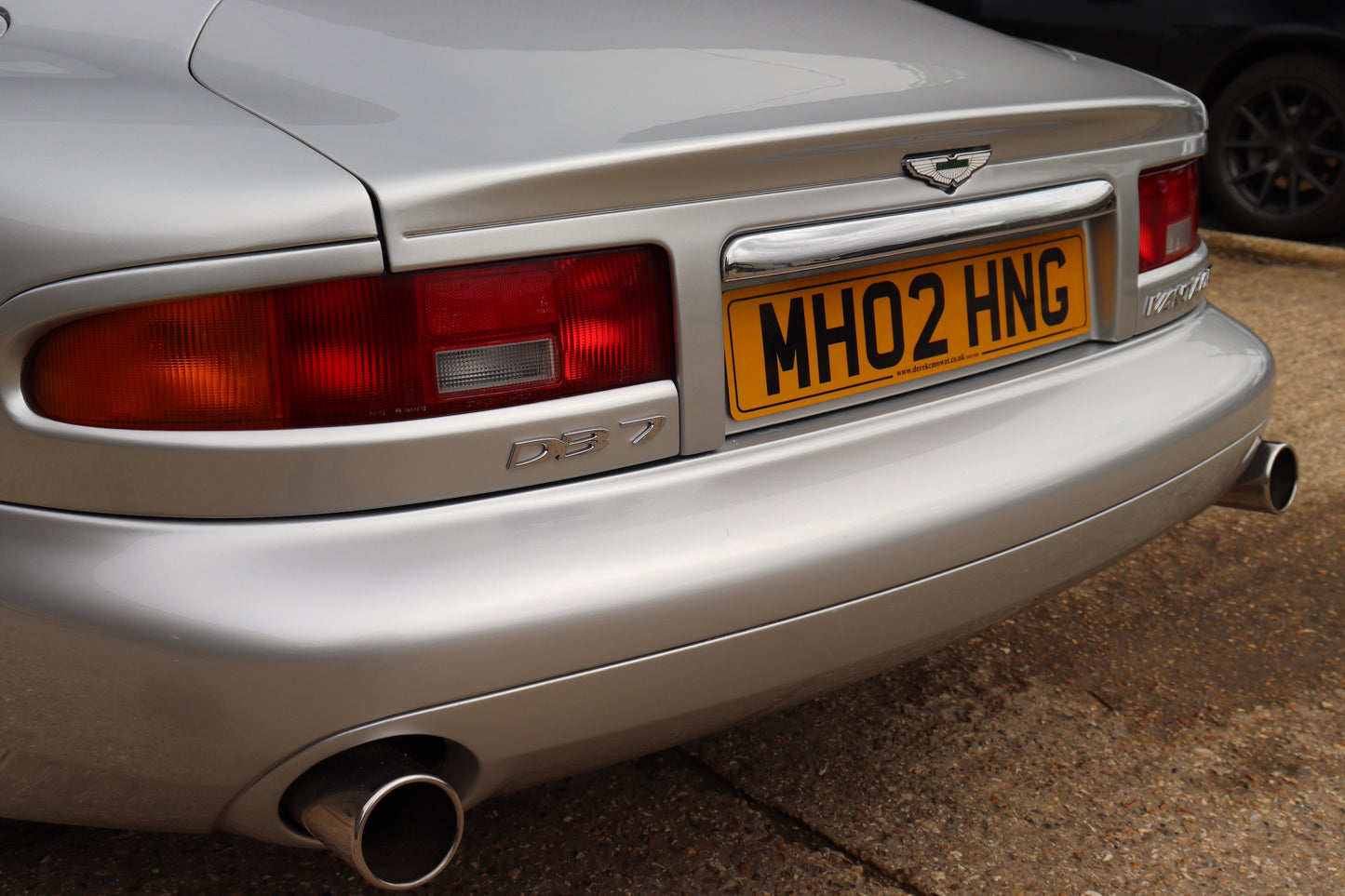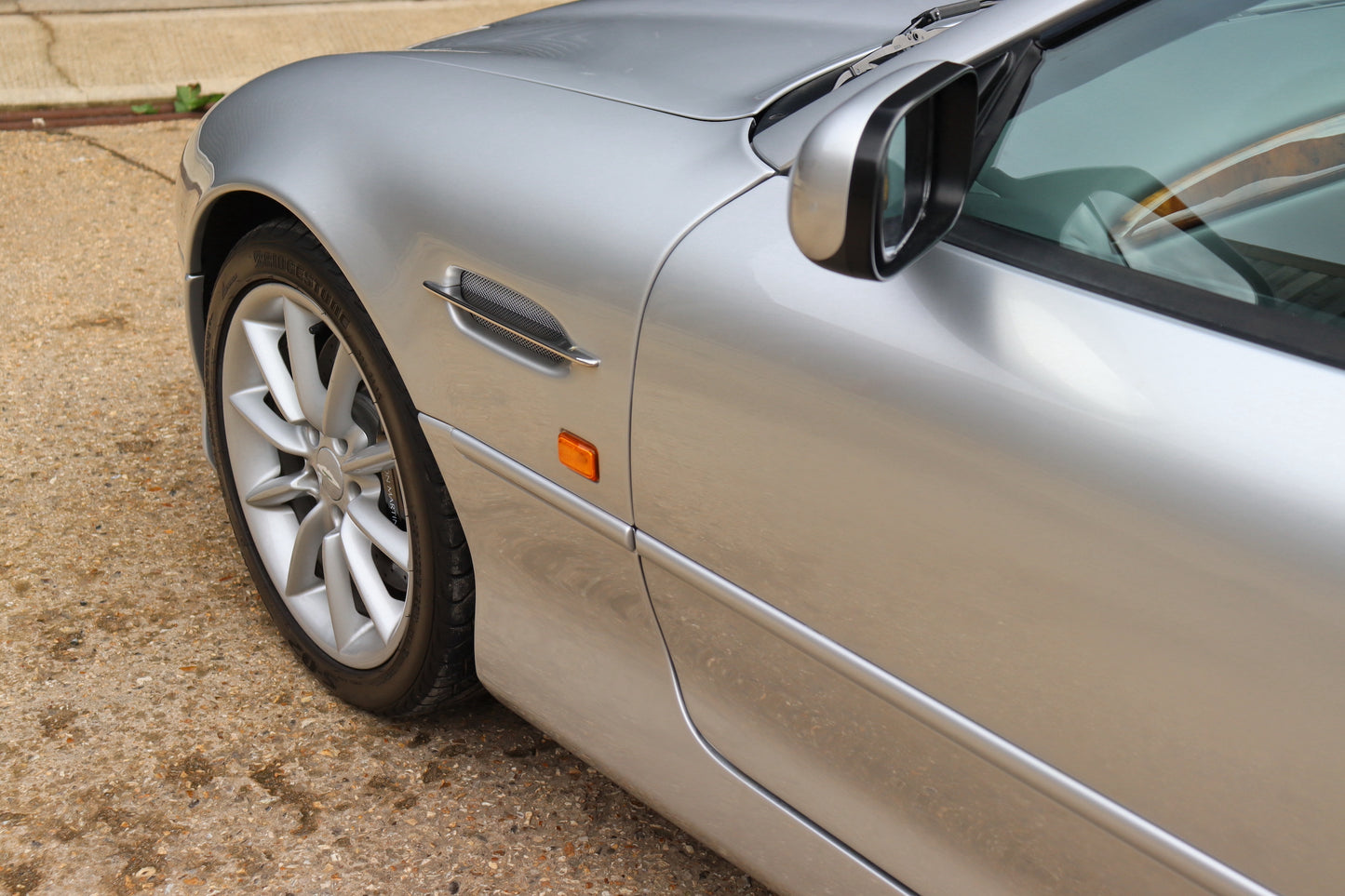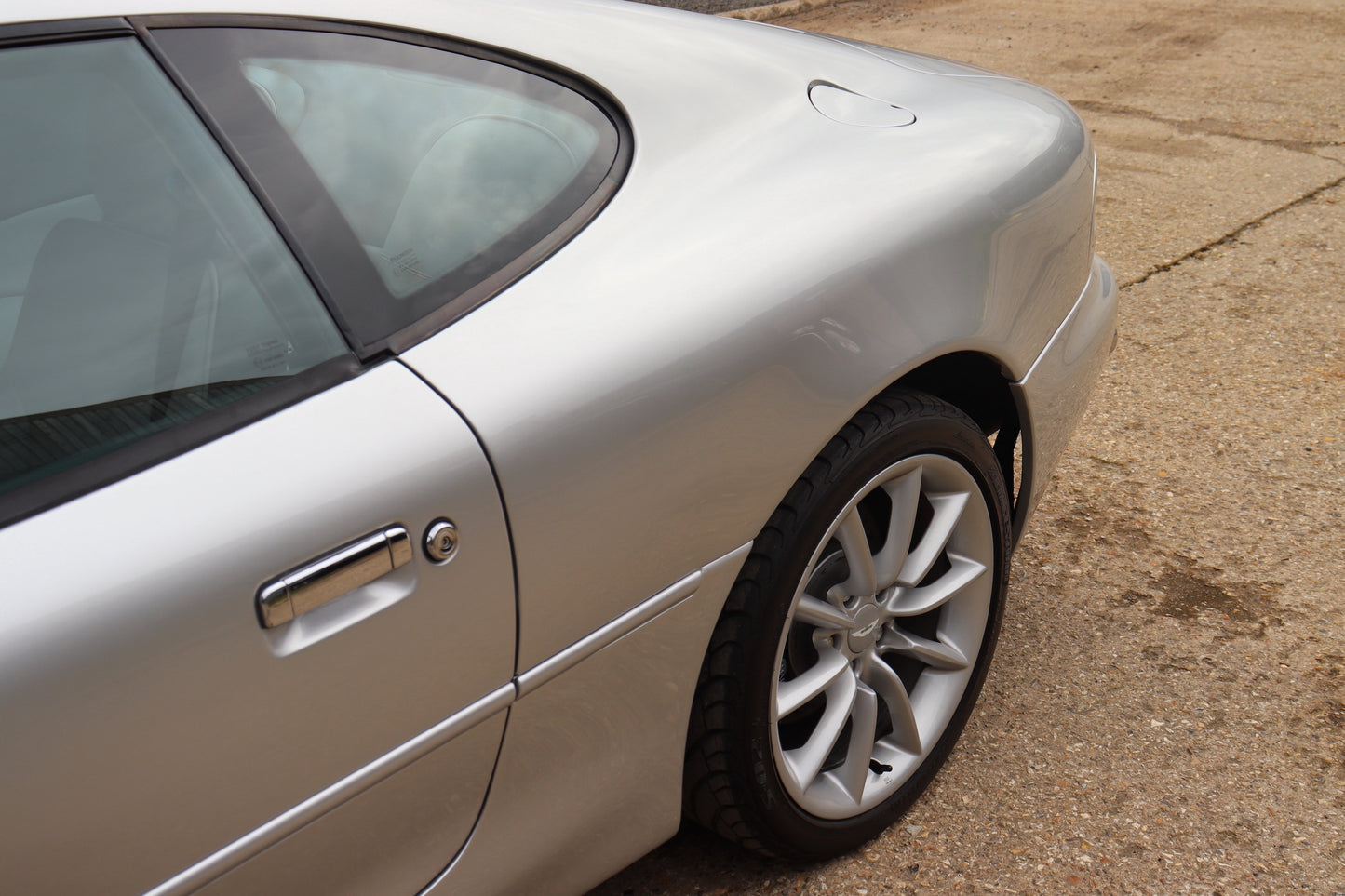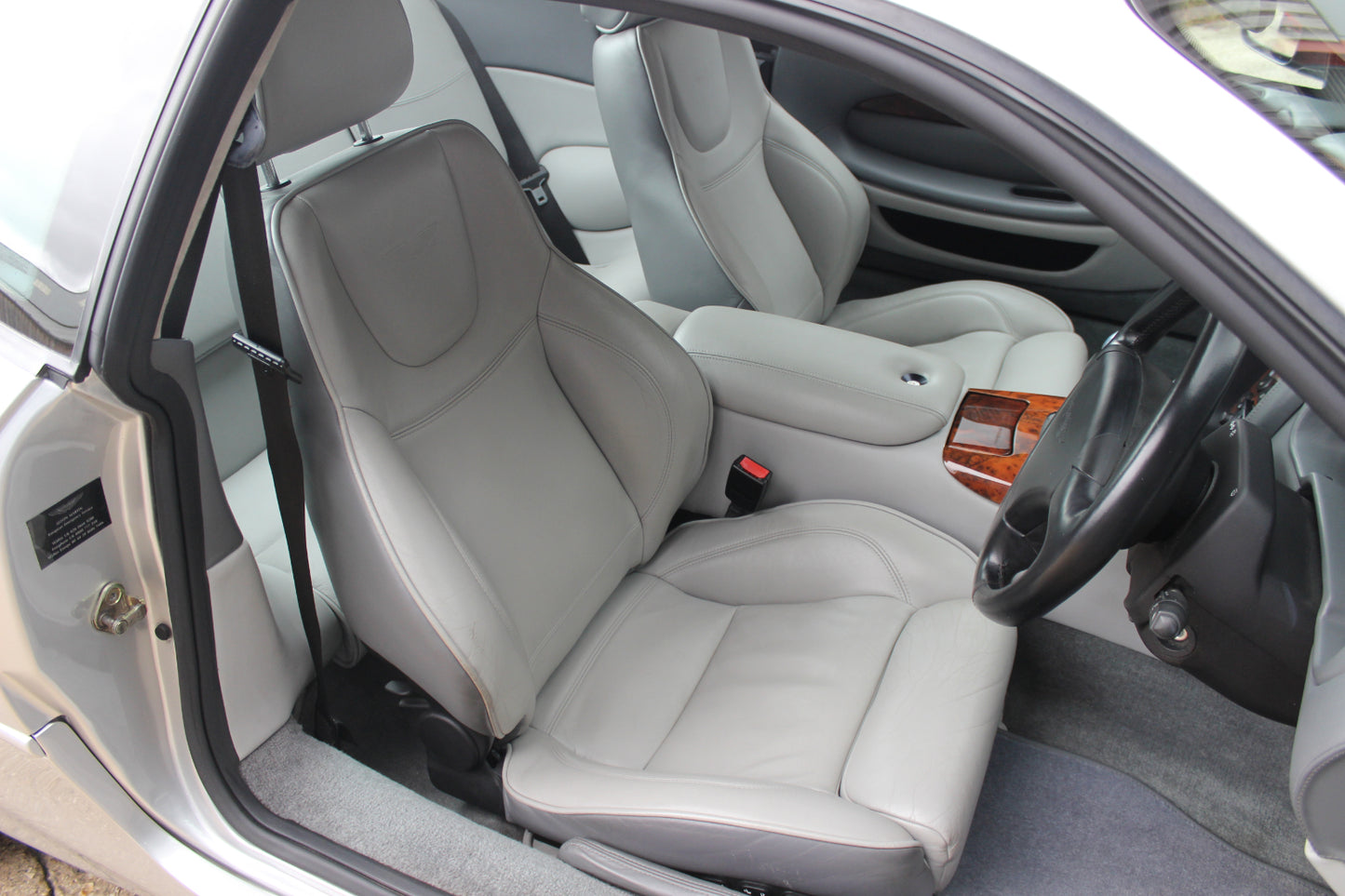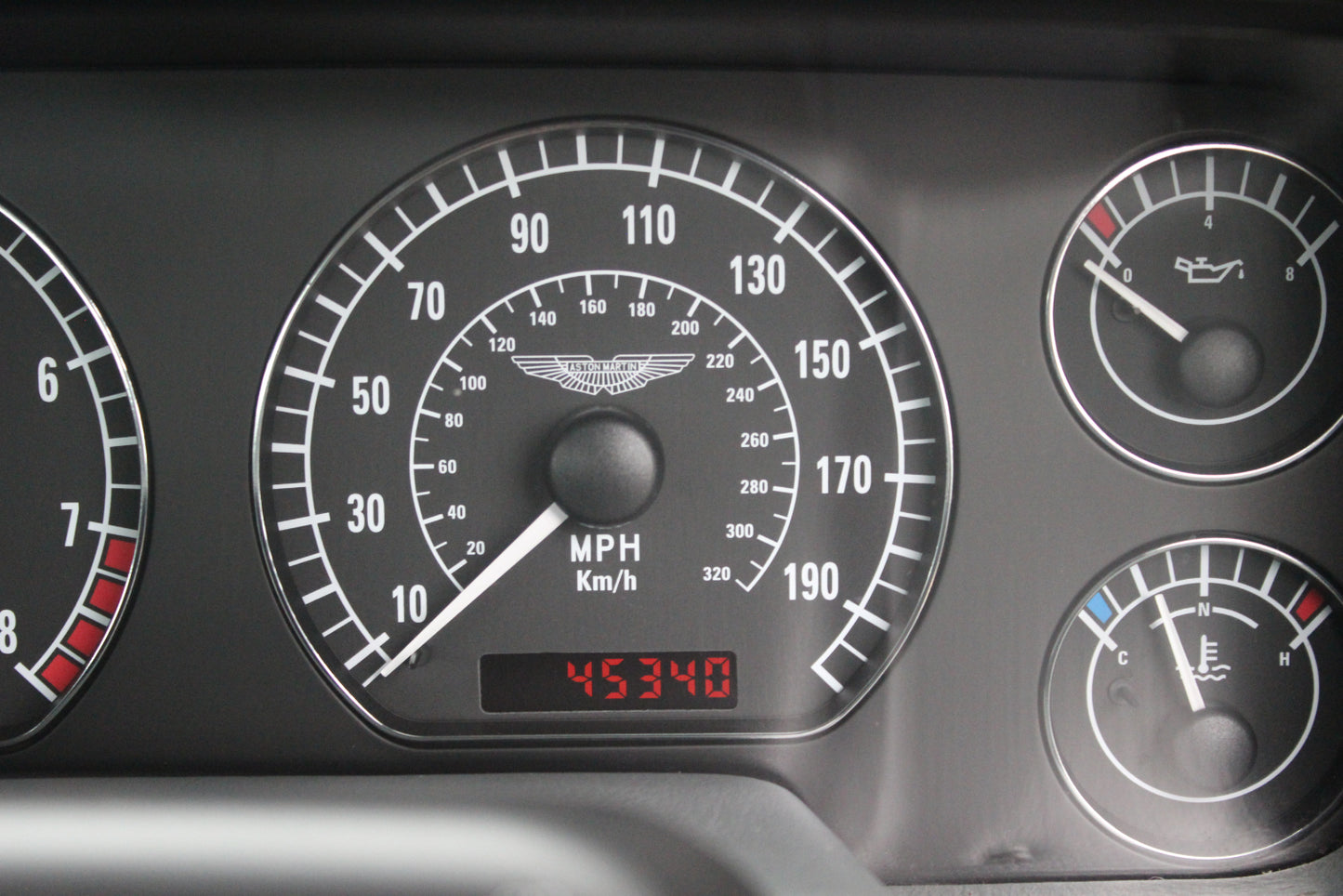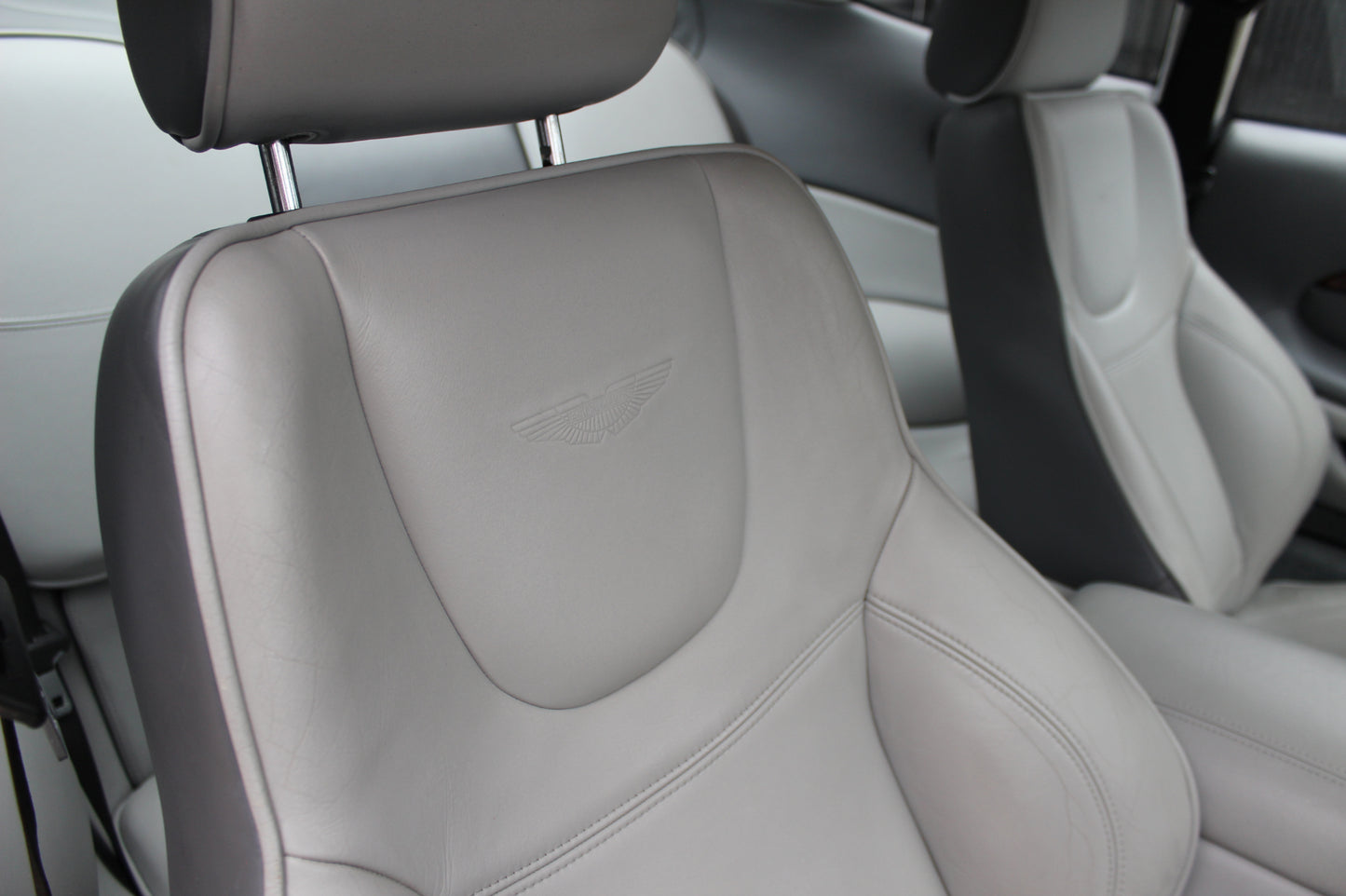 Example product title
This 2002 Aston Martin DB7 Vantage Coupe is a rare find, with just 45,000 miles on the odometer. Finished in stunning Grigio Chiaro Silver, this coupe exudes sophistication and style. The manual gearbox adds an extra level of driving engagement and control for enthusiasts, making this car a true pleasure to drive.
View full details
Choosing a selection results in a full page refresh.
Opens in a new window.