This stunning and timeless Ferrari 612 Scaglietti One-to-One HGT2 is a fantastic 'Italian Stallion' specified in Nero Daytona with a Beige Full Leather interior. The car has been superbly maintained, with a comprehensive Ferrari Service History and accompanying maintenance invoices, including a recent service at HR Owen in January 2023. It is sold with a clean recent MOT certificate and a 12-month comprehensive warranty.
| | | |
| --- | --- | --- |
| | Year | 2010 |
| | Gearbox | F1 Semi-auto |
| | Mileage | 17,300 miles |
| | Drivers Side | RHD |
| | Exterior Colour | Nero Daytona |
| | Interior Colour | Tan leather |
| | Previous owners | 5 Previous Owners |
| | Vehicle Identification Number | ZFFJY54C000169233 |
| | | |
| --- | --- | --- |
| | MOT Expiry | 2024-01-14 |
| | Last Service Date | 2023-01-18 |
Share This Vehicle
Reach us on WhatsApp for more information or call us, we look forward to hearing from you.
Vehicle Provenance:
| | |
| --- | --- |
| | Not Stolen |
| | Not Written Off |
| | Not Scrapped |
| | Not Imported |
| | Correct Mileage* |
*as far as we can tell with the information we have available.
Model History:
The 612 has a serious presence and combines touches of the classic Pininfarina design with homage to the legendary coachwork designs of Sergio Scagleitti, with textbook traits of both being woven into this stunning Ferrari design. As a mark of respect for their decades-long working relationship, Ferrari named the 612 after the legendary Sergio Scaglietti, whose famous design house 'Carrozzeria Scaglietti' was responsible for the look of some of the most stunning coach-built Ferraris in the fifties and sixties such as the 250 Testa Rossa. He is said to have shaped the cars 'by eyes alone' letting his own 'good taste, understanding of aerodynamics, style, and function' dictate his design. Mr Ferrari himself named Scaglietti '​the greatest coachbuilder of our time' from arguably the most significant era of coachbuilding. In keeping with tradition, the body of the 612 was made in the Scaglietti factory, being then sent over to Maranello to complete the build. The design of the 612 is said to have been inspired by the 1954 Rossellini-Bergman custom 375 MM one-off re-bodied by Scaglietti after film director Roberto Rossellini's spyder was destroyed in a crash. Said to be still covered in fruit from the tree it had crashed into, on receiving the car Scagleitti hand-crafted a stunning coachwork body with no technical drawings and delivered it to Rossellini personally. The 612 features deep side scallops and large headlights together with a long, sleek silhouette and resulting in an imposing-looking car, projecting dynamism and drama that inspired the original 375mm Coupe. The 612 fits well into its own GT/Sports Ferrari niche being a front-engined rear-wheel drive 2+2 Berlinetta it follows a classic lineage that is almost as old as the Brand itself. The 612 is a fantastic mixture of energetic sporting power and comfort with great practicality being a full four-seater. It is, therefore, an ideal choice for longer journeys and practical too. A great Ferrari offering great class, style and history combined with Ferrari V12 magic, a true Maranello classic.
Exterior Condition:
The lovely Nero Daytona Black exterior presents beautifully and benefits from a front covering of self-healing PPF (paint protection film), fitted by paintwork protection specialists NVN London upon purchasing the car from supercar specialist Bramley Garage last year. Thus protecting the front of the lovely metallic black from stone chips and damage and ensuring it looks as good as possible.
Interior Condition:
The beautiful Beige leather interior presents faultlessly and as good as it would have looked and smelt when sitting in the dealer showroom new. The design of the interior is stunning and pairs very well with the Nero Metallic Black of the exterior. The 'O-T-O' was the first Ferrari to introduce the Manettino switch onto the steering wheel, a feature which has become synonymous with Ferrari now and is a lovely feature of this car. Another fantastic and rare feature exclusive to the 'O-T-O' is the very versatile electro-chromatic glass roof which allows for the car to either be bathed in beautiful sunlight for a light airy feel or darkened by the tinting effect on the dial switch to create a more closed and cosy cabin feel.
Engine:
The beating heart of this car is a 5.7 litre V12 F133 engine, similar to the one found in the very exclusive 575 Superamerica, producing 533 bhp at 7,250 rpm and 588 N/m at 5,250 rpm. The car really comes alive at between 5,000 to 7,000 rpm and the engine produces a fantastically old-school engine exhaust note, in part down to the p4 part split exhaust manifold used on Ferraris of old. This gives the engine note more of a lower bark as the engine roars up to peak power at 7,250 rpm. For the 612 the engine was pushed back behind the rear wheels to aid with the weight distribution and give the car a more mid-engined feel, another trait that was passed onto the FF and subsequent front-engined successors. This gives the 612 Scaglietti a beautiful neutral handling balance a perfect platform to help put the monstrous Italian V12 power to the rear wheels.
Chassis:
The chassis is totally new featuring an all-aluminium unibody structure unlike the tubular space frame chassis found in the 550 and 456. This technology was later carried forward to the F12 Berlinetta and was something of a first for Ferrari in this car. It certainly helps the chassis to be very taught and allow for the suspension to be more reasonably damped giving comfort without losing composure as required for a 2+2 Sports/GT Ferrari.
Transmission:
The 6-speed F1-SF gearbox as specified in the post-2008 OTO car is essentially an adapted gearbox from the 599 which is much improved from the standard transmission found in the 599. The upgraded gearbox featured new 'Robotic' gearbox changes and was more responsive than the outgoing 599. The gearbox was such an improvement that Ferrari named this upgrade the F1-SF standing for 'SuperFast' especially true in 'sport mode' giving a lovely connection through the high-quality feeling aluminium paddles behind the steering wheel. Like with the 550 and 456, the gearbox and differential were placed together between the rear axle and allowed for the car to have a very neutral weight distribution. The lack of a gearbox tunnel intruding into the interior allows allowed for more cabin space.
Drivetrain:
The power is transmitted to the axle through a mechanical limited-slip differential giving the car a predictable feel and great connection to its rear end when cornering at speed helping push the car forward, reducing the losses in grip as experienced in an open diff and this car certainly feels lovely and well connected to drive.
Steering:
The hydraulically assisted rack and pinion steering is very light, making the car effortless to steer at low or high speeds. This makes the car especially lovely to drive on long journeys and great when charging up Alpine switchback roads.
Brakes:
The carbon ceramic disc brakes and the progressive pedal feel give the car great approachability, being easy to control and providing great stopping power when you need it. You can be confident in the car's capability of controlling the car's own performance and power when needed. The brake callipers are specified in a lovely Ferrari yellow that highlights beautifully against the contrasting metallic black Daytona Nero paintwork.
Maintenance History Summary:
The car comes with Pirelli P Zeros running 245/35 front and 285/35 rear as standard. Pirelli P Zero tyres are the performance standard for all high-performance tyres, developed using technology from Pirelli's F1 program of 12 years. Service History: 2010 - Maranello - 919 miles 2012 - Maranello Sales - 8,818 miles 2017 - Stratstone Wilmslow - 12,179 miles (belts) 2020 - Joe Macari Servicing - 12,856 miles 2022 - Meridian Modena - 13,228 miles 2023 - HR Owen Ferrari - 17,000 miles Standard Options: Anti Locking Brakes, Driver and Passenger Airbags, Electric Windows, Bi-Xenon Headlights, Climate Control, Carbon Ceramic Brakes, CD Player, Remote Central Locking with Alarm/Immobiliser, Tyre Pressure Monitoring System, Electrically Adjustable Heated Front Seats, Electrically Adjustable Steering Column, Adjustable Gearbox and Damper Settings. Optional Extras: HGT2 Pack, Electrochromatic Roof, Giallo Rev Counter and Brake Callipers, Electrochromatic Mirrors, Scuderia Shields, iPod Connectivity, Satellite Navigation System, Coloured Stitching.
Underside Images: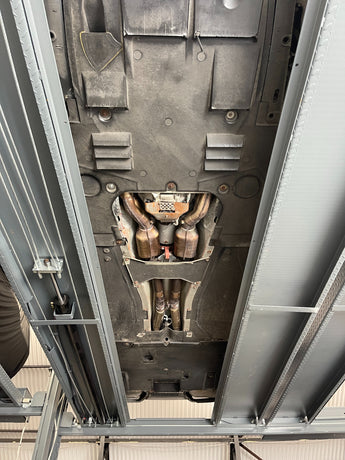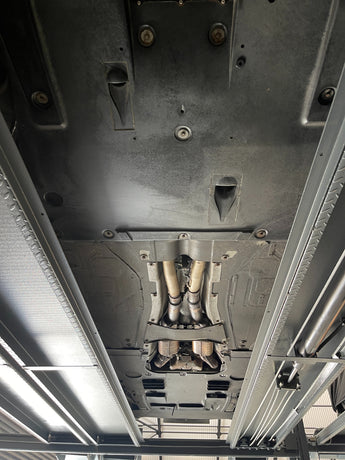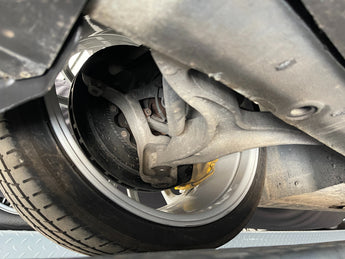 View full details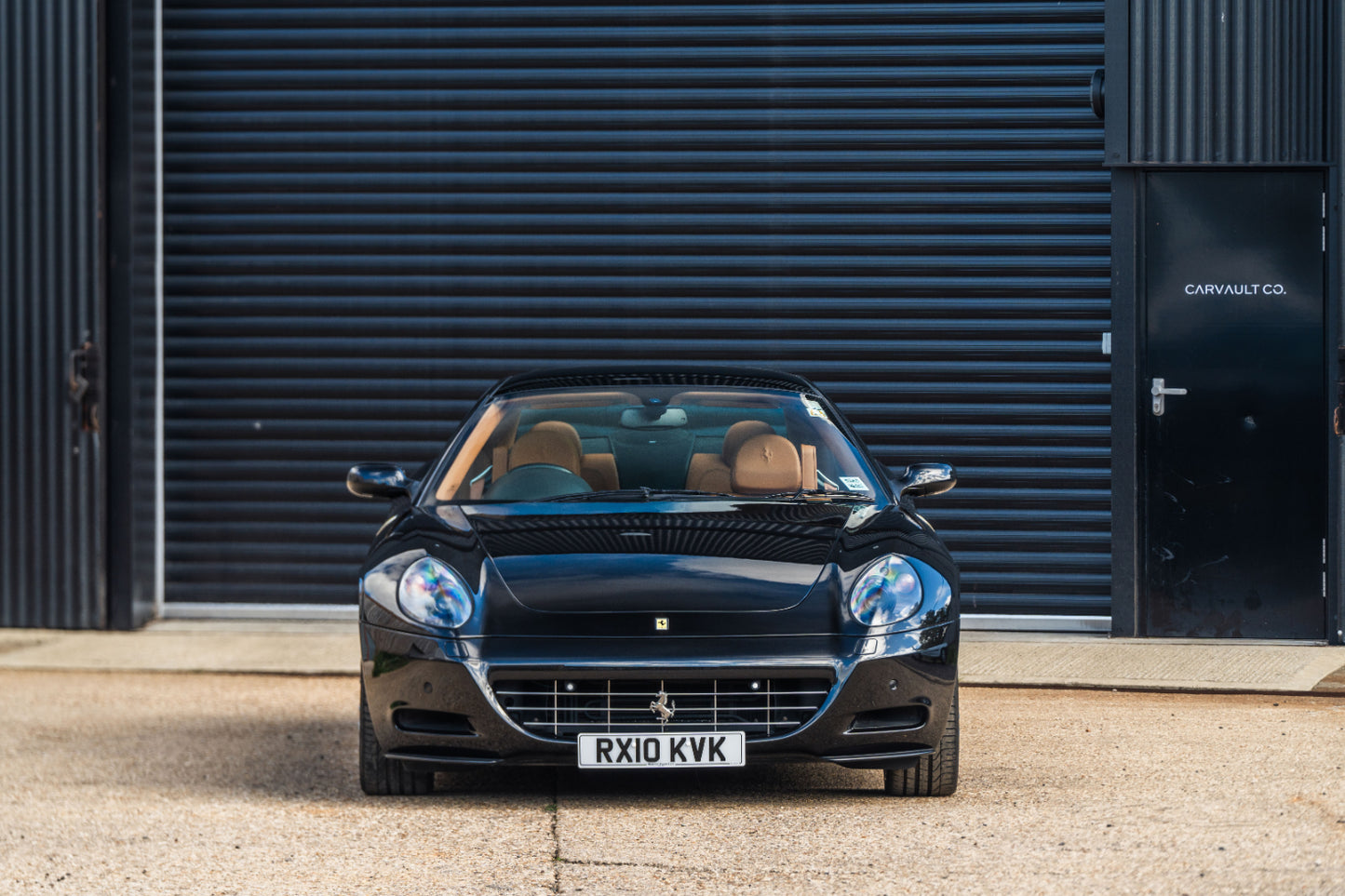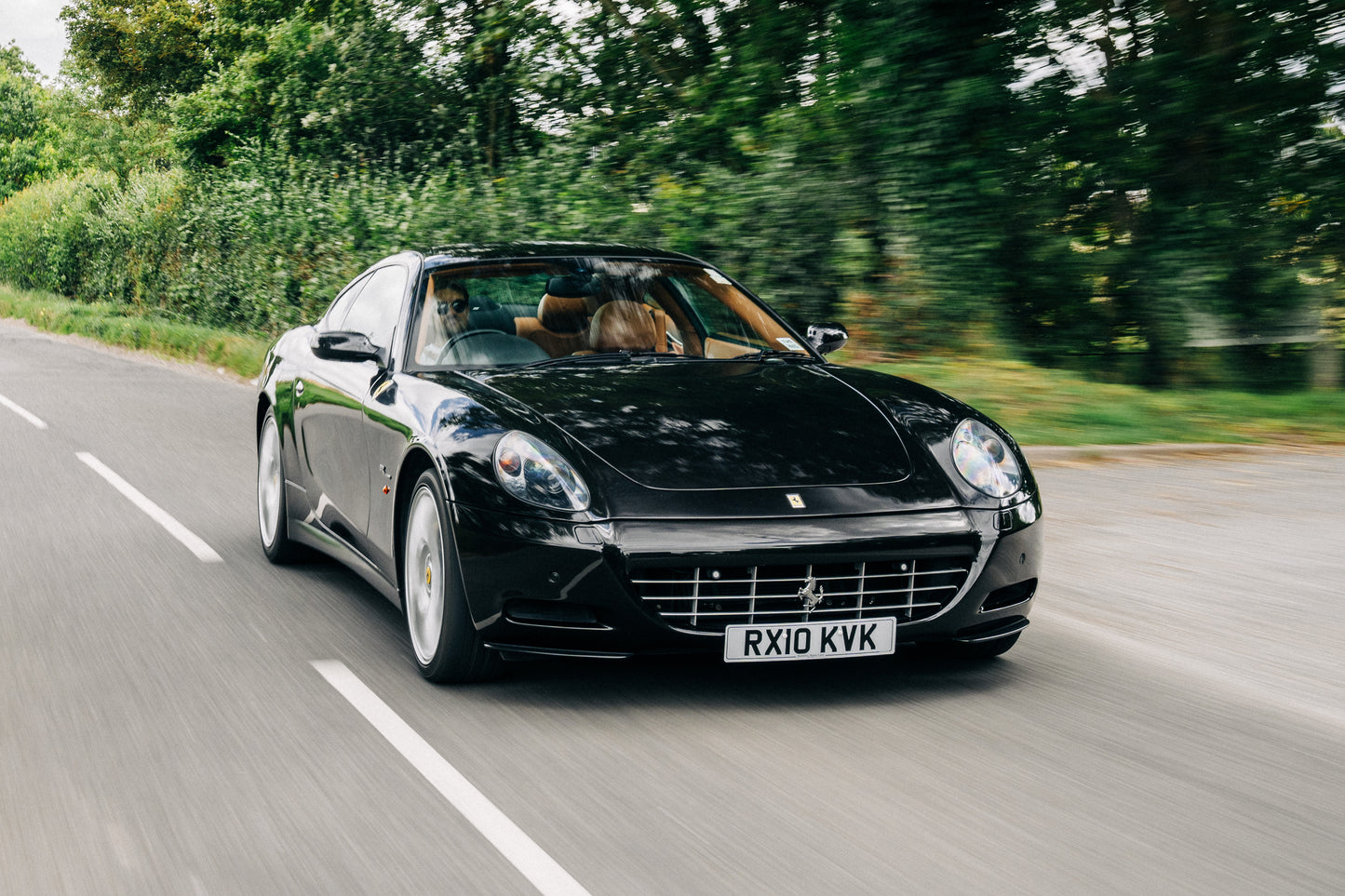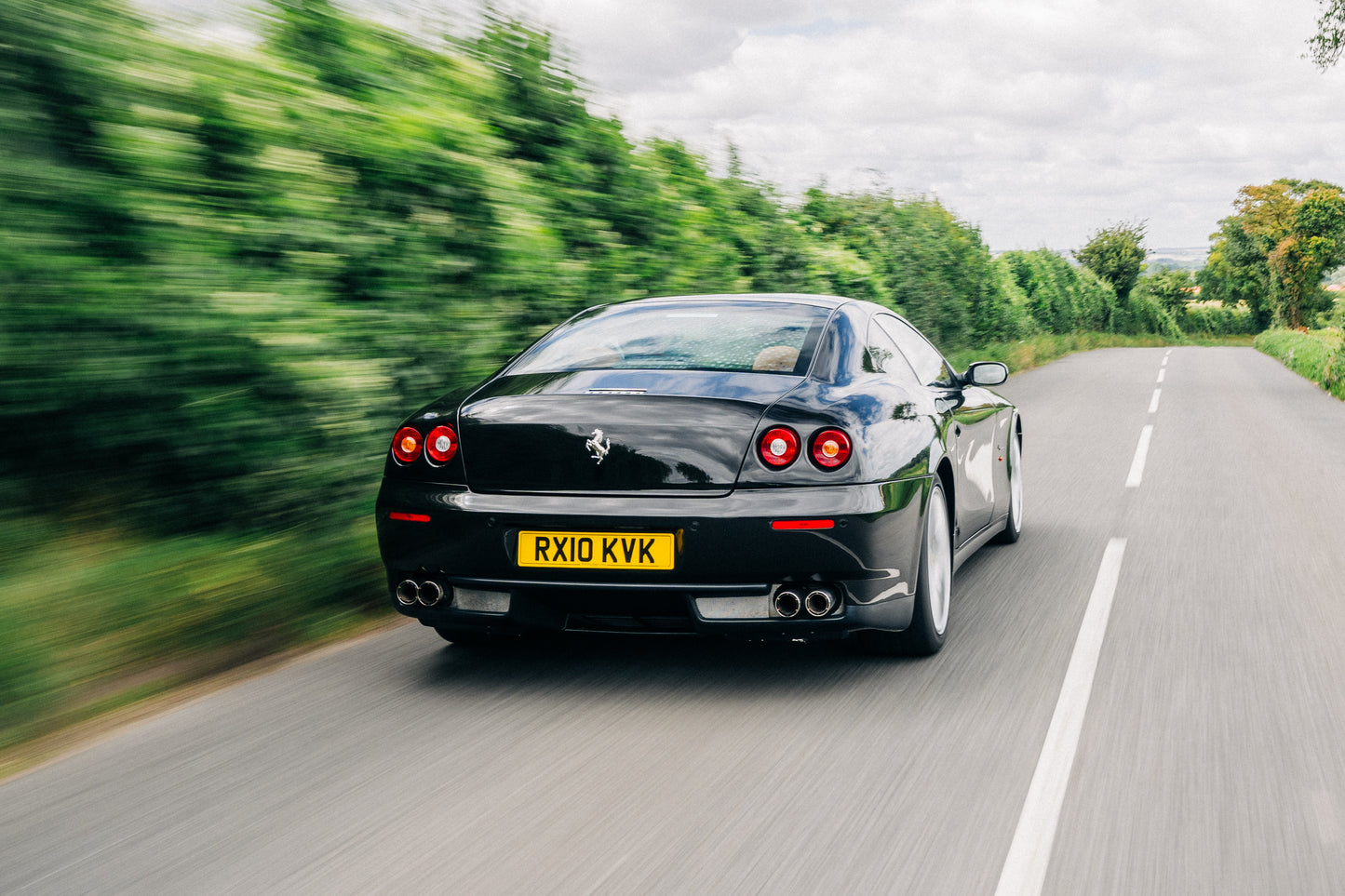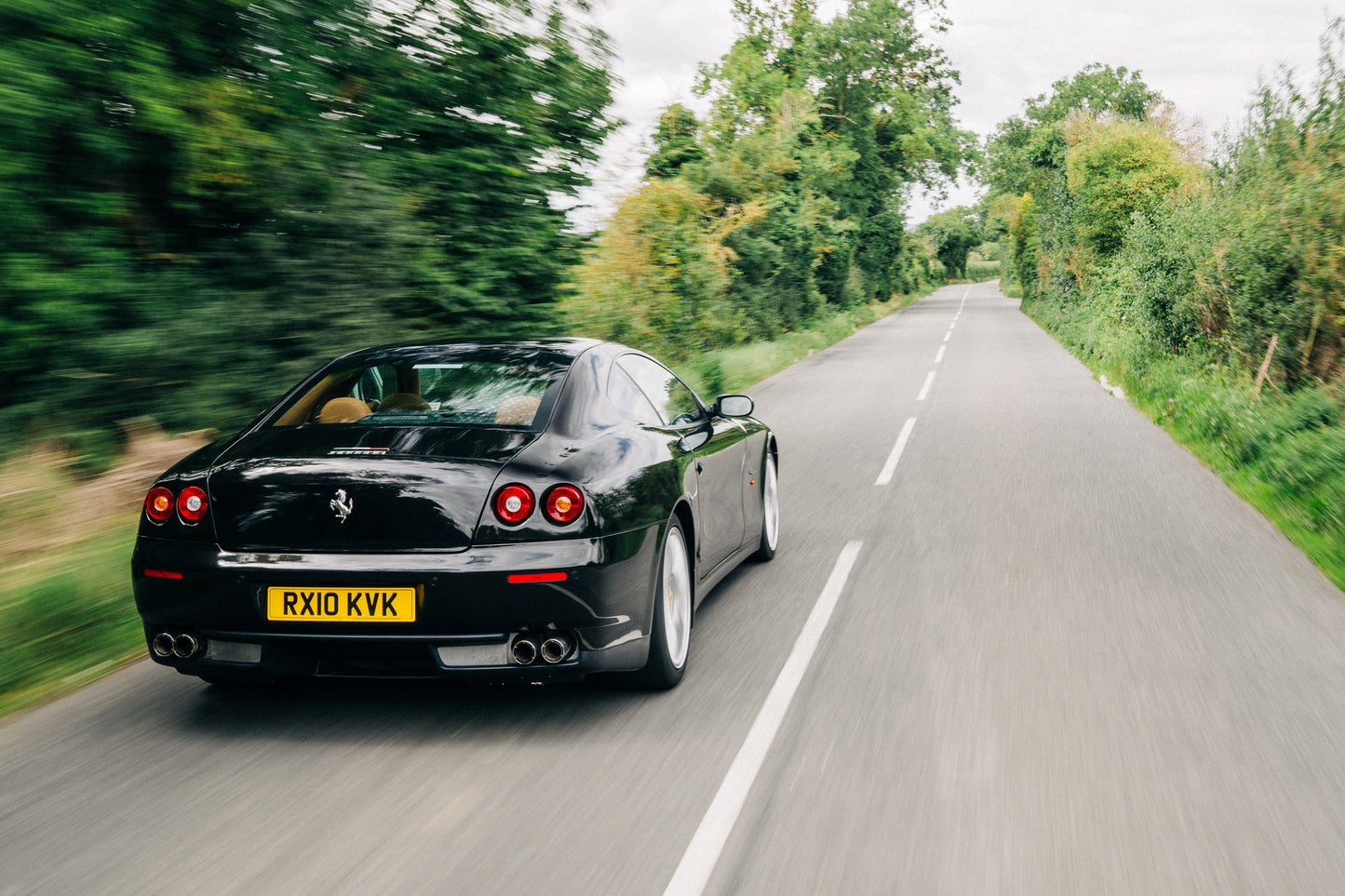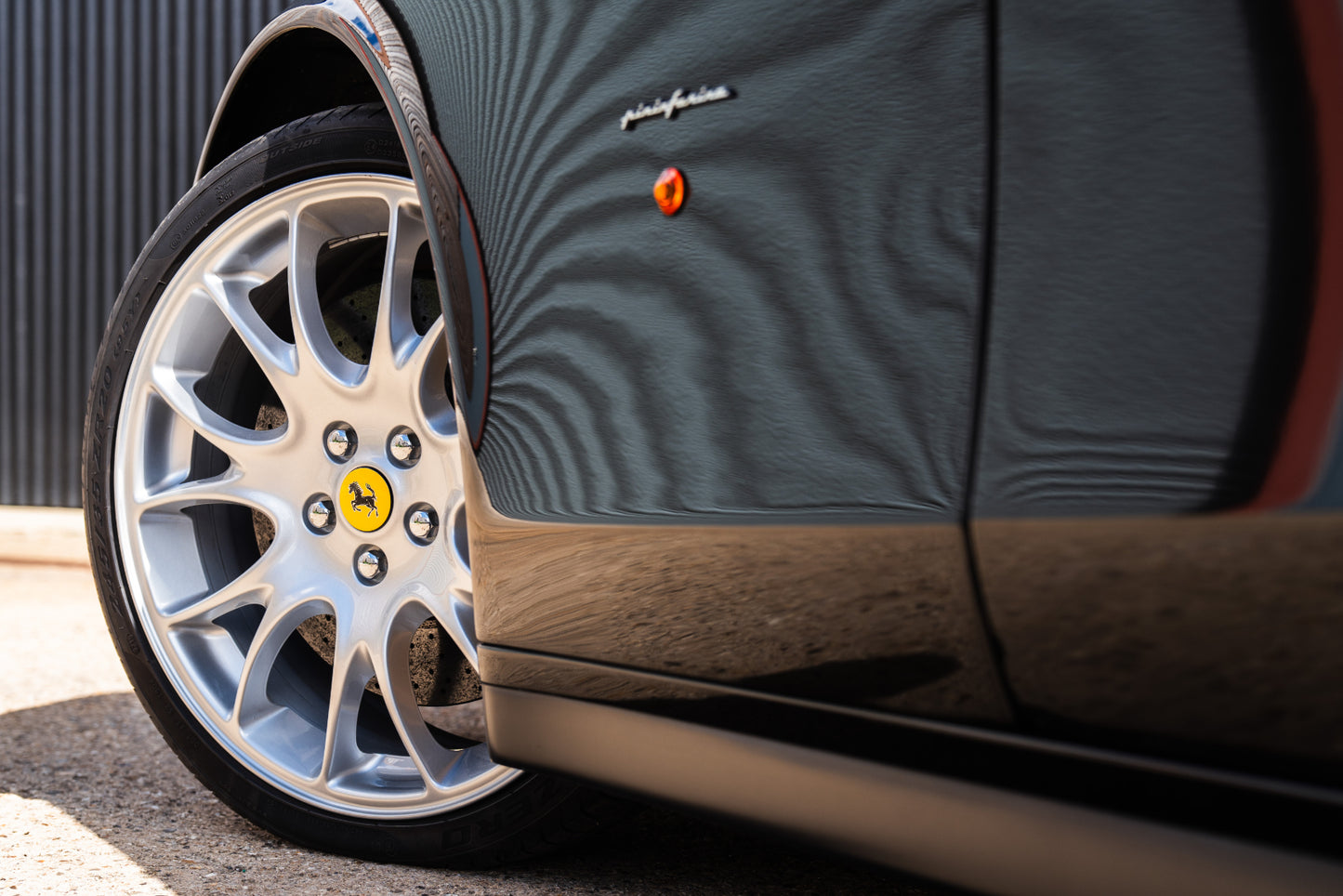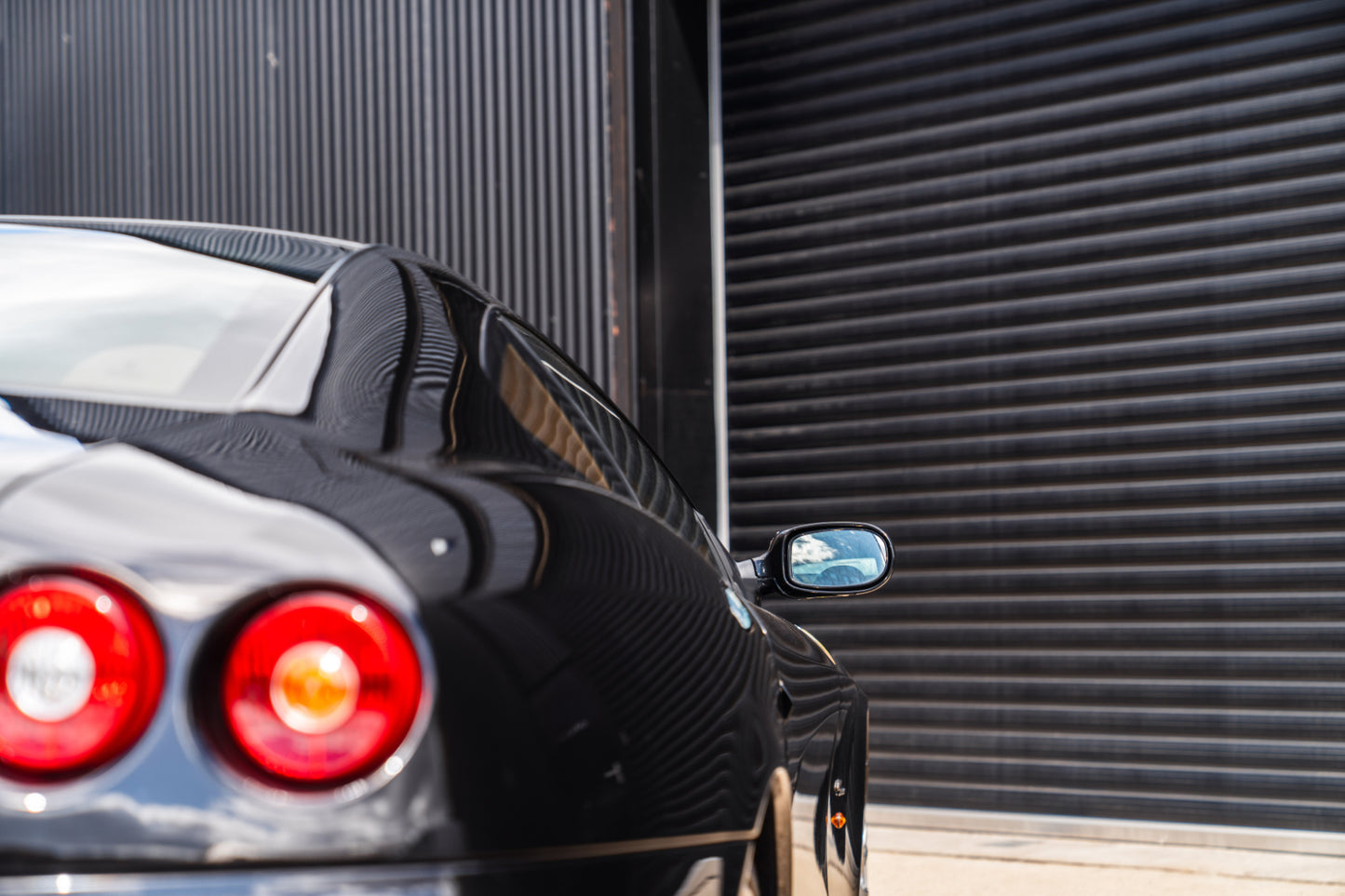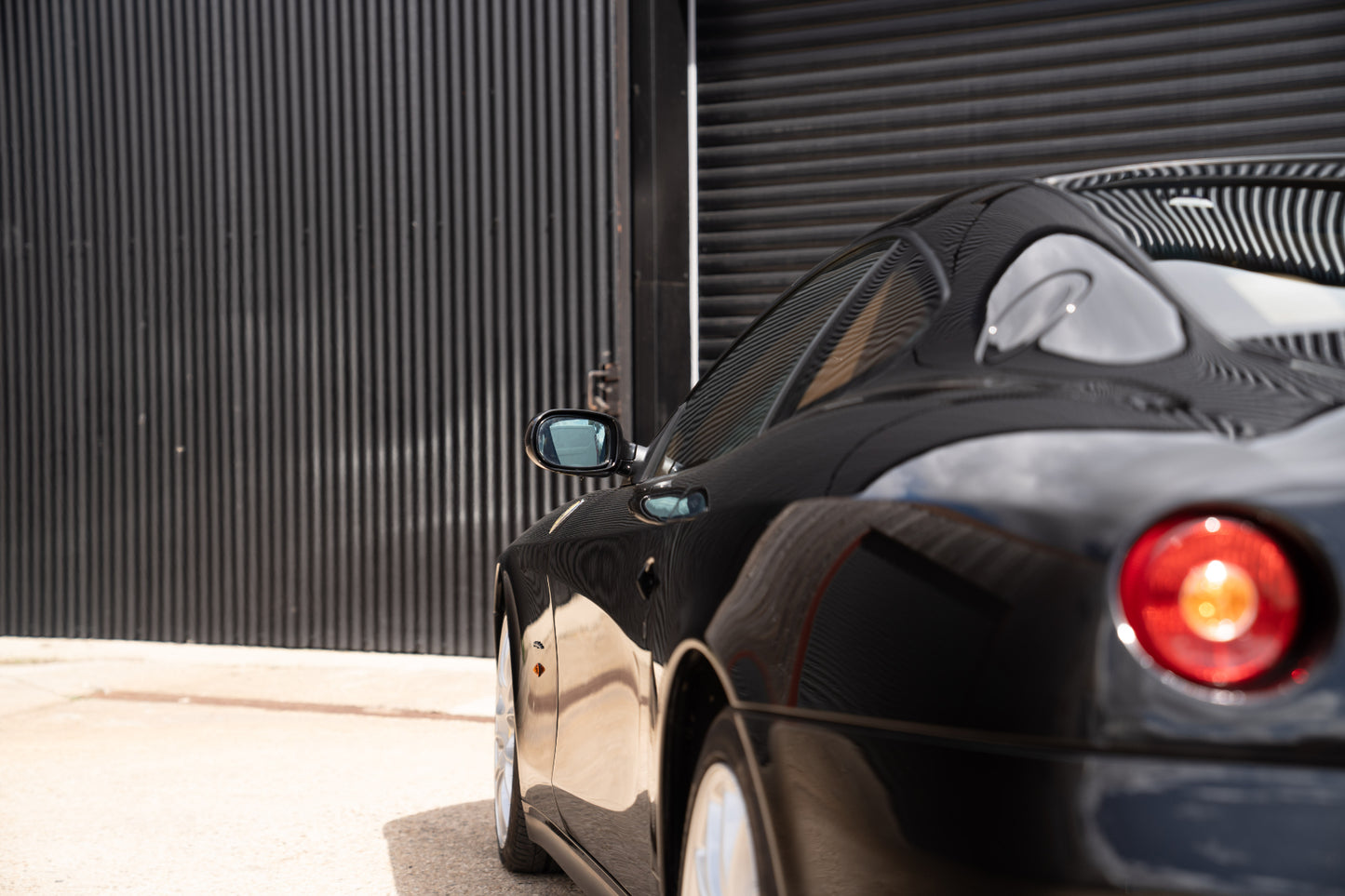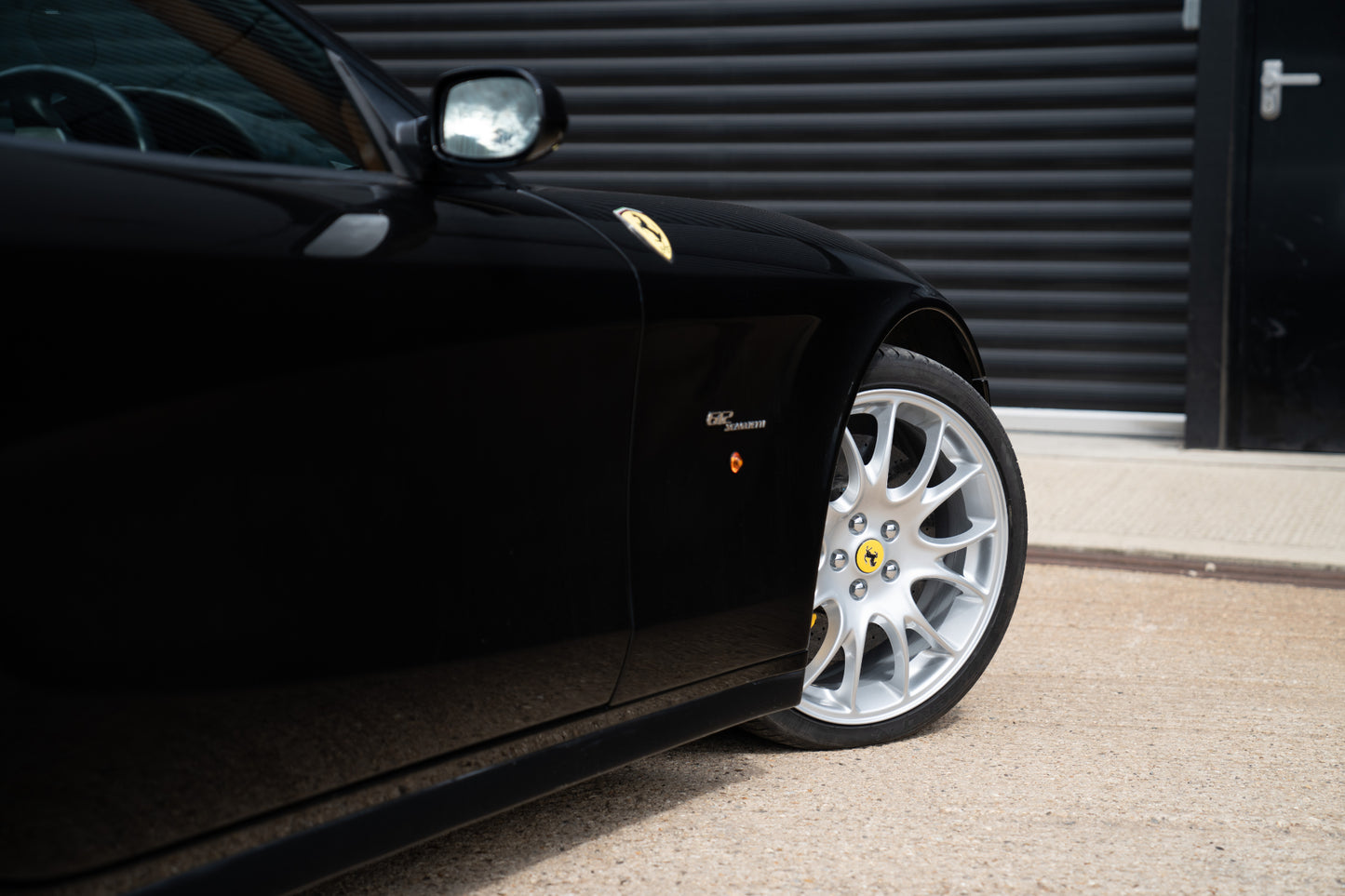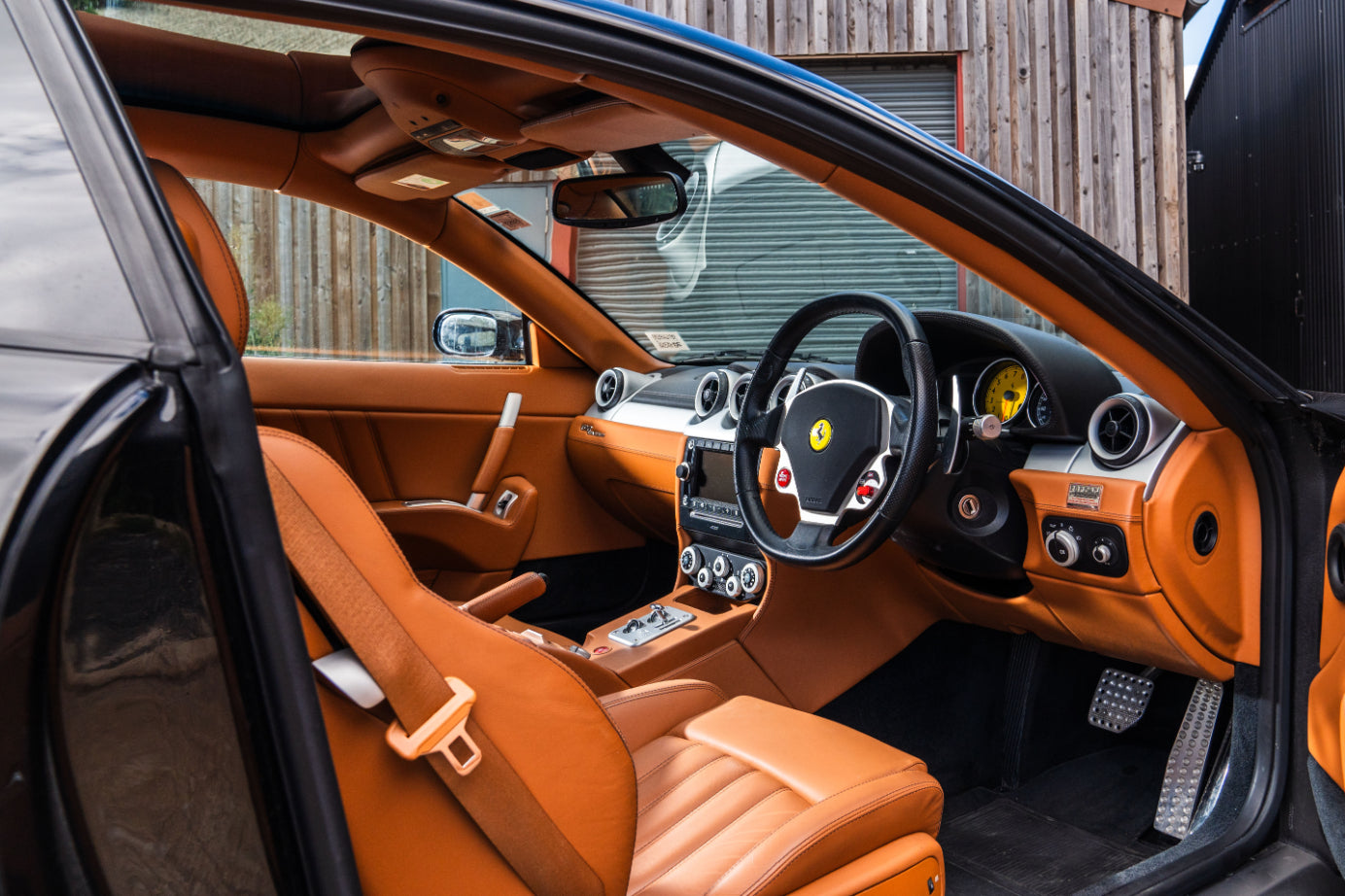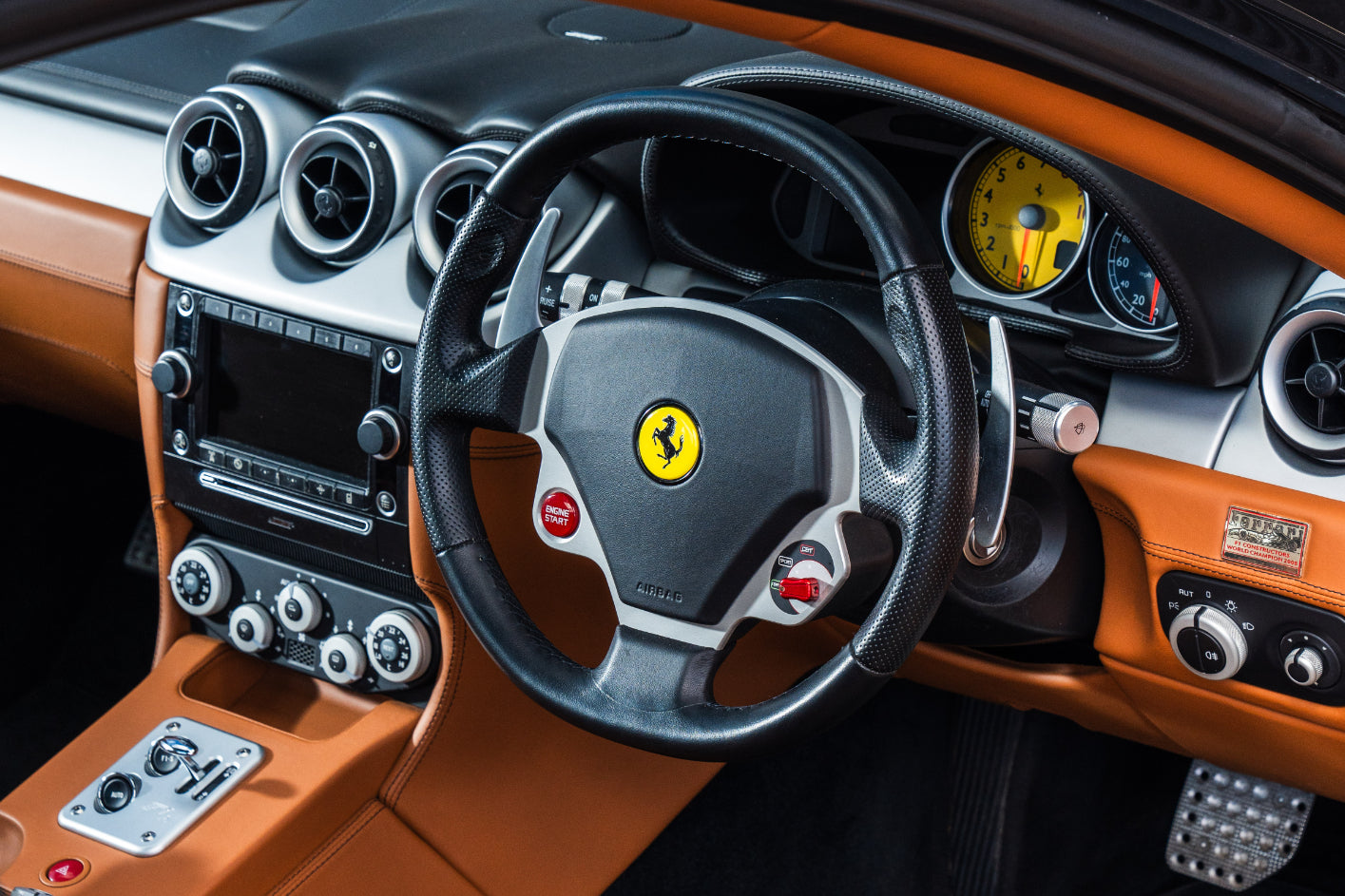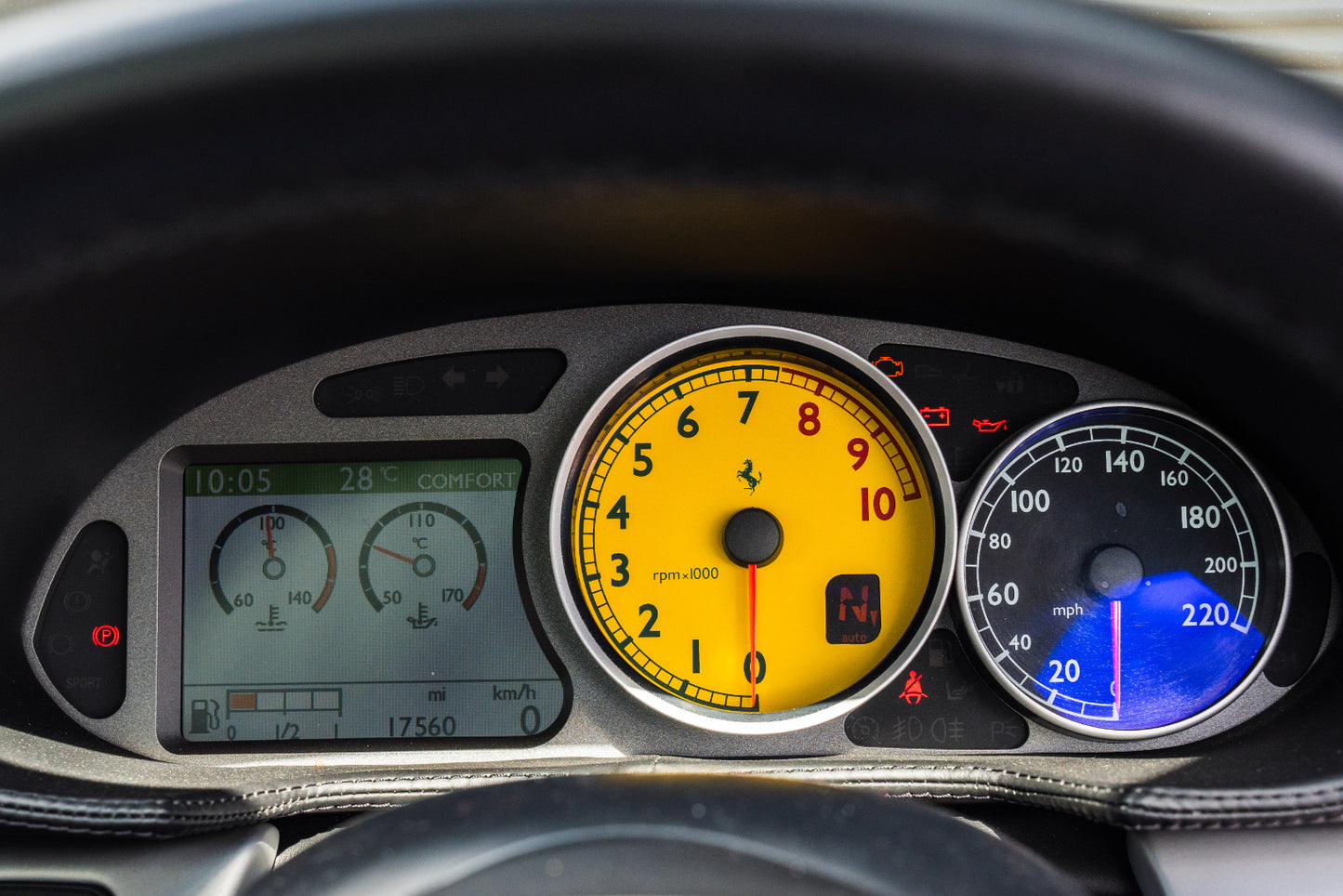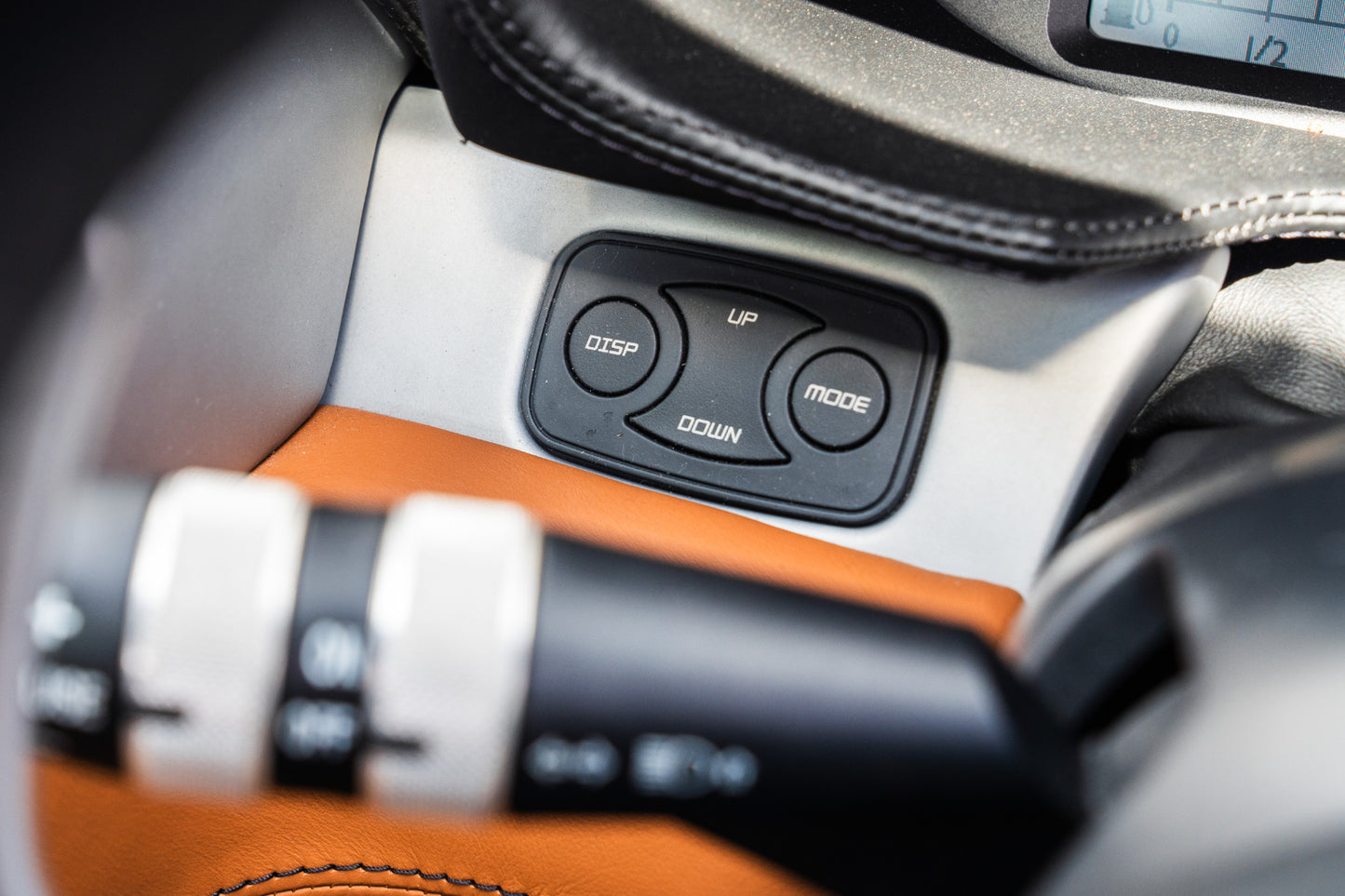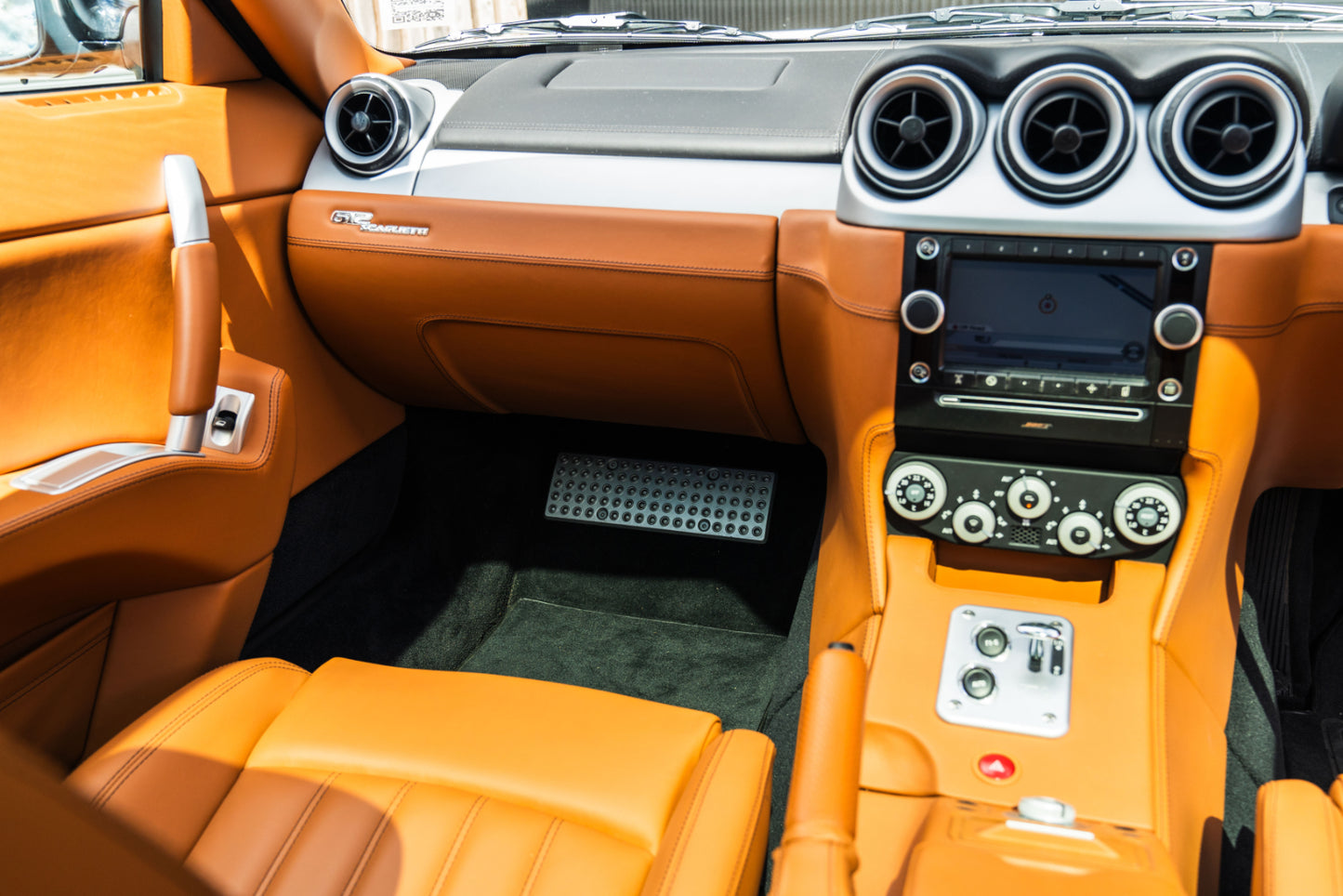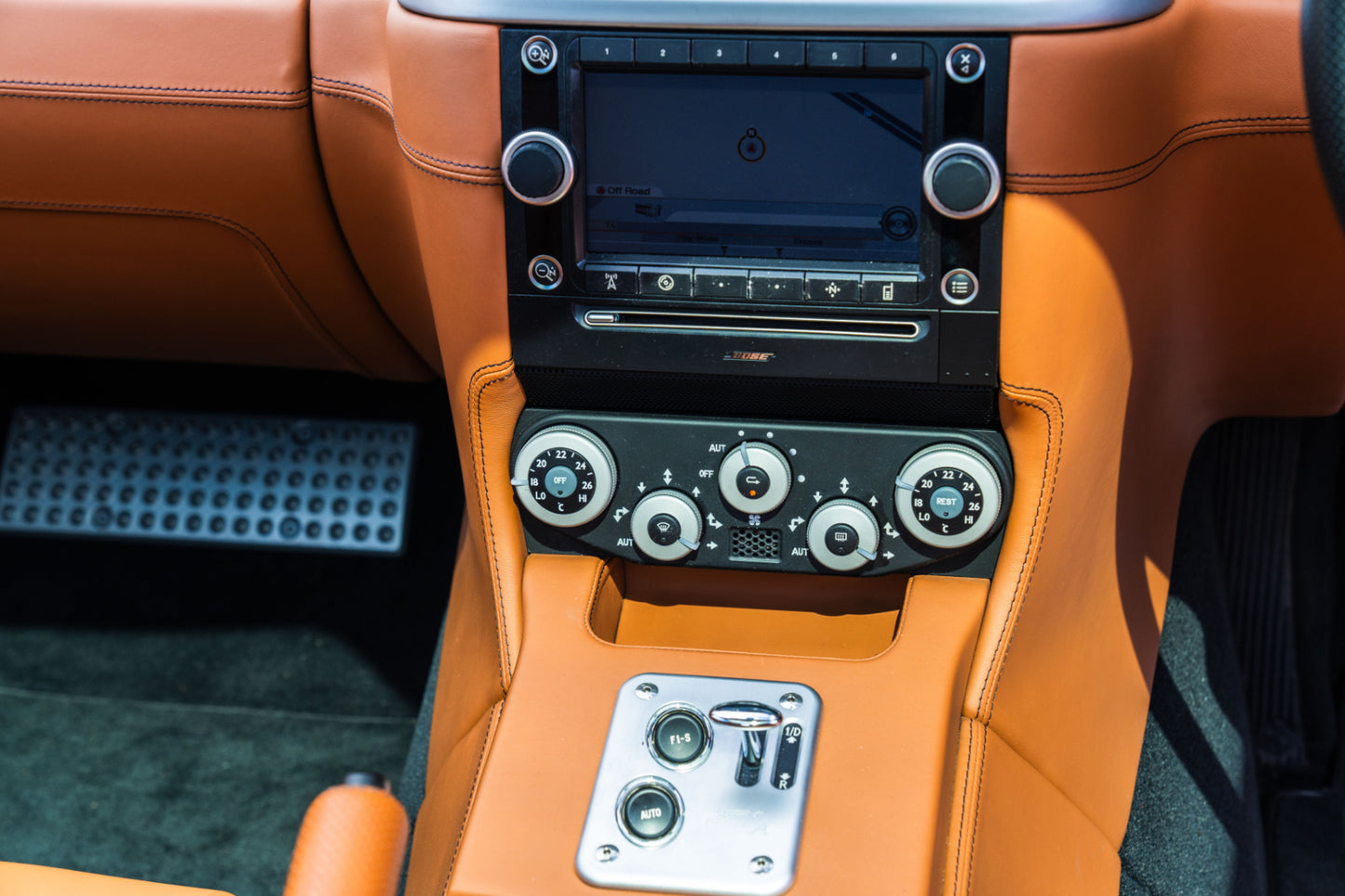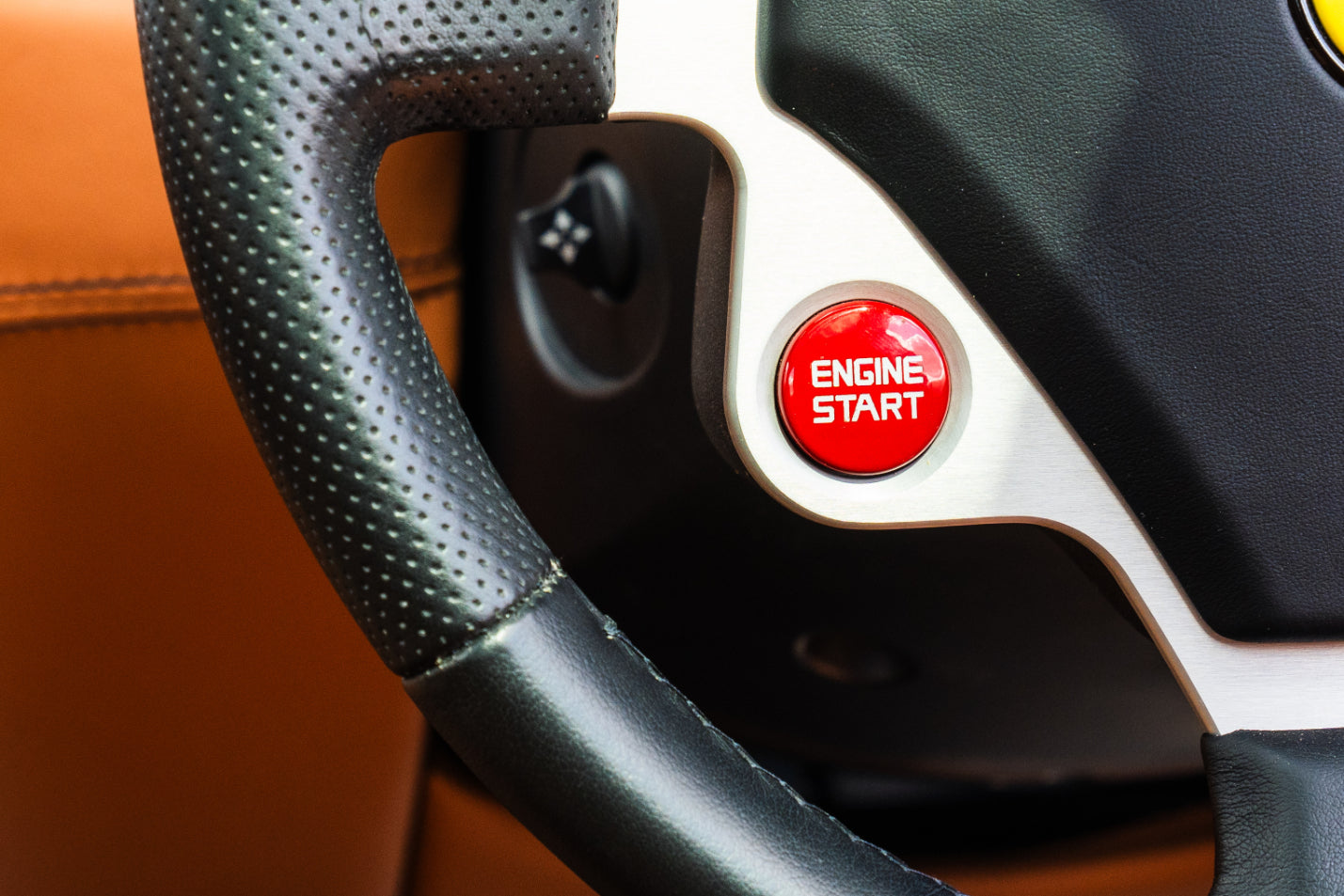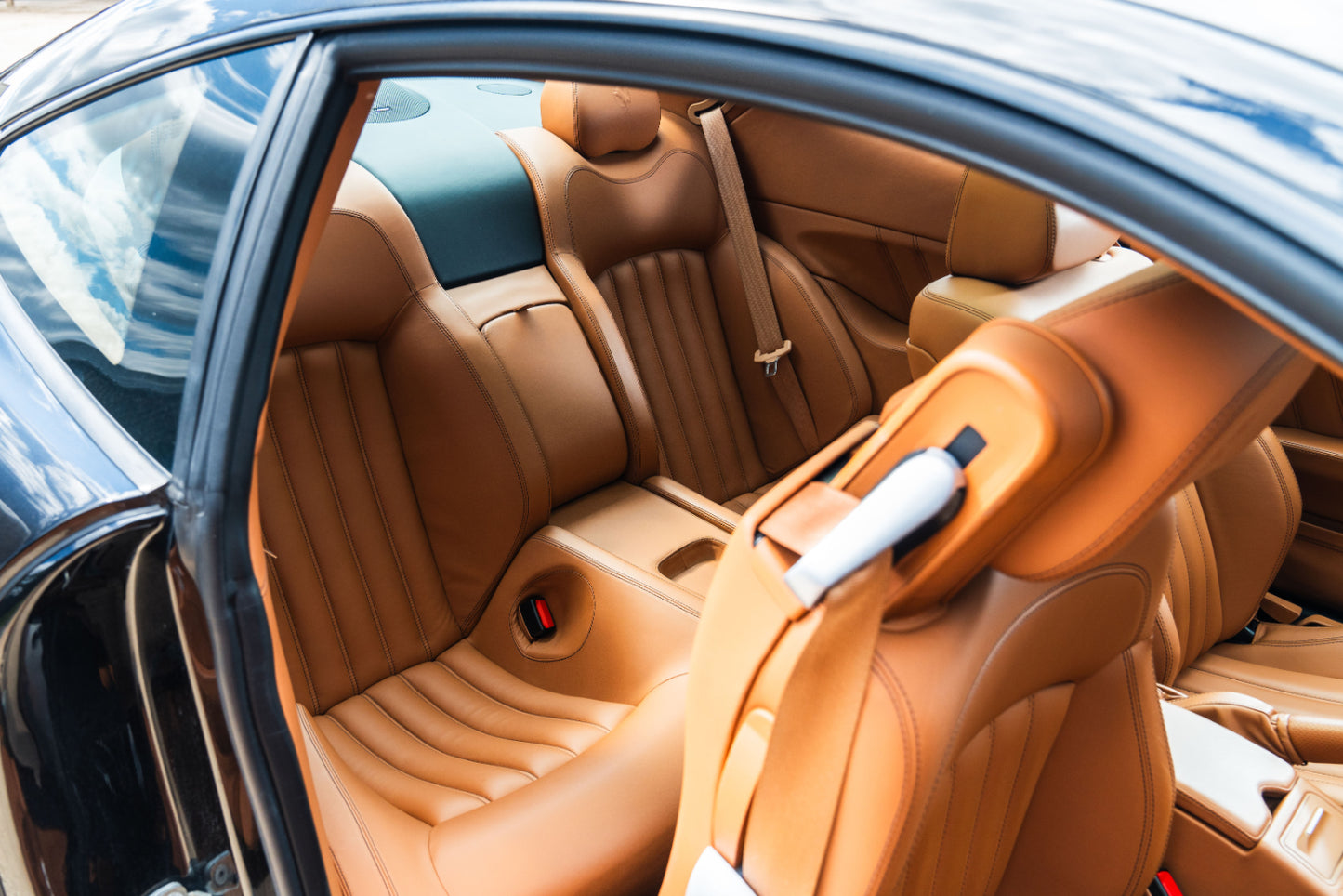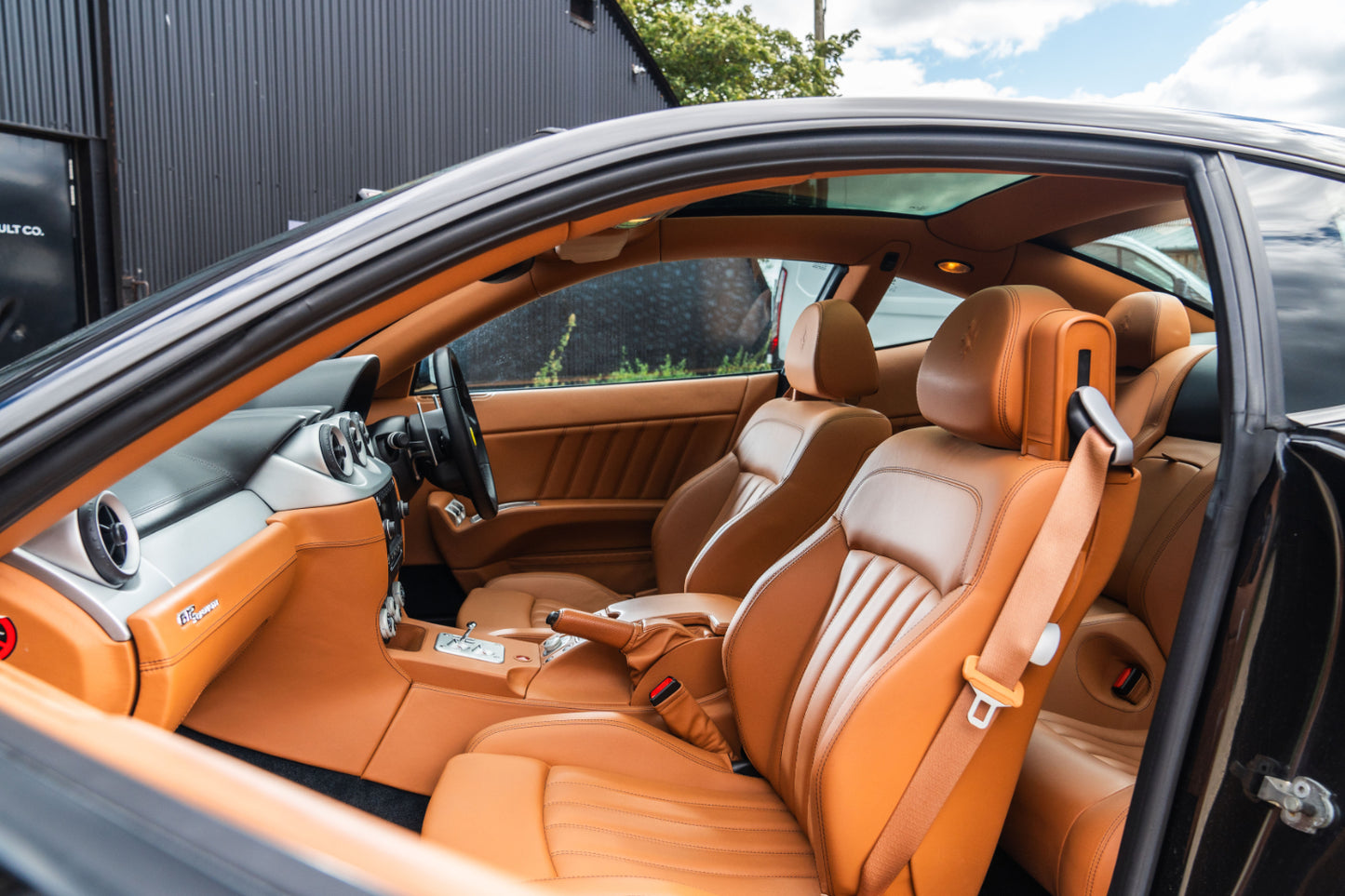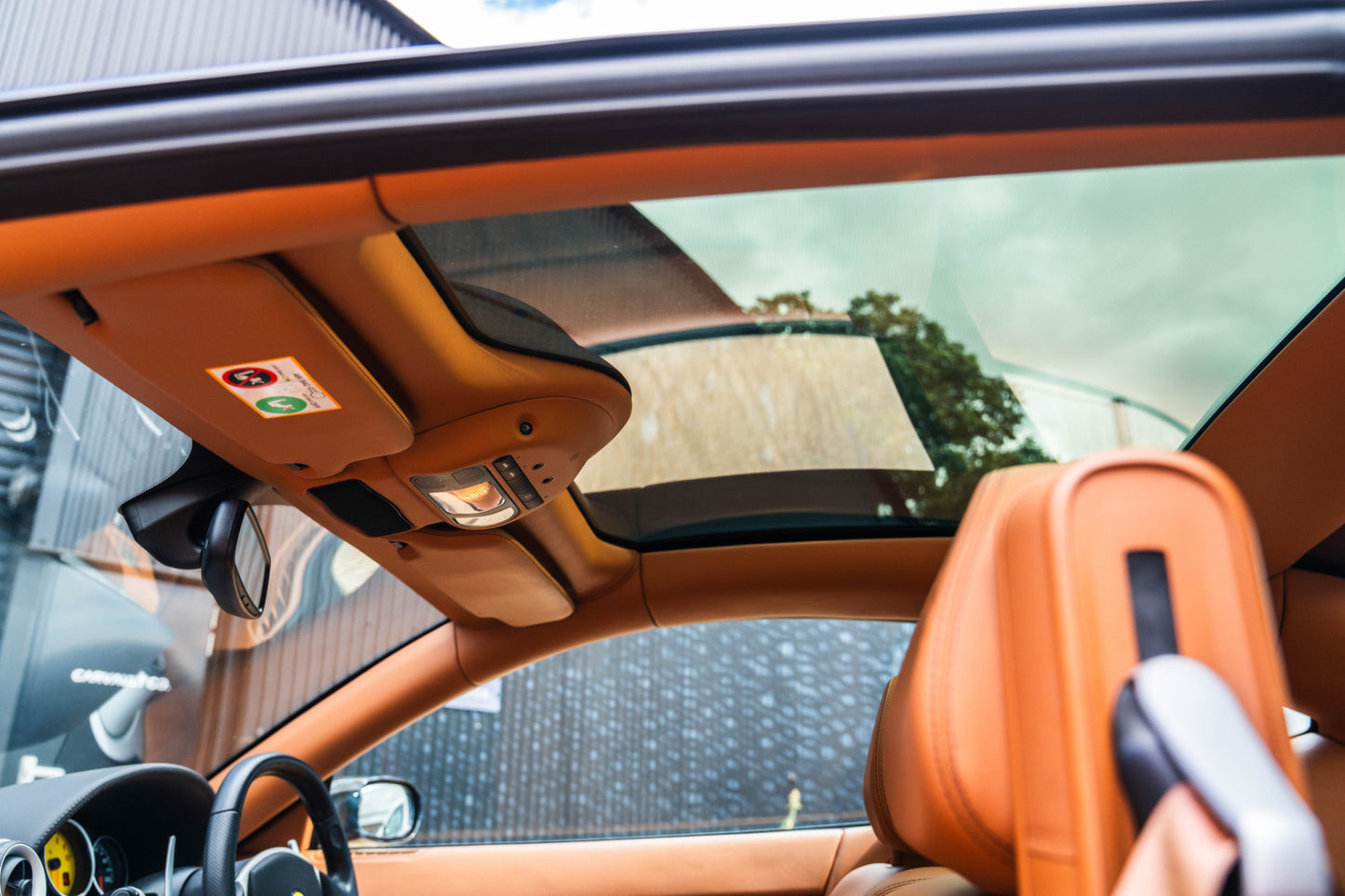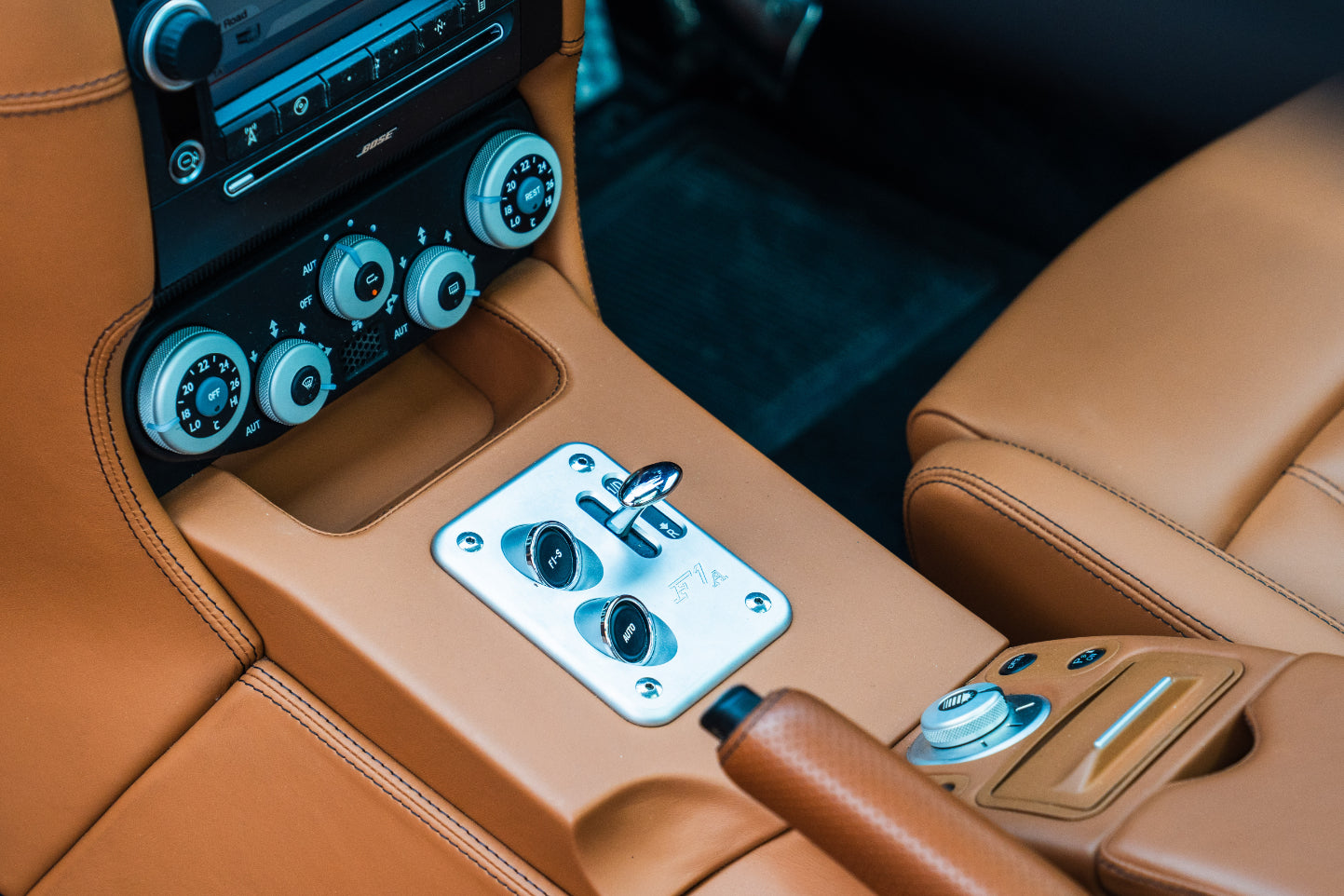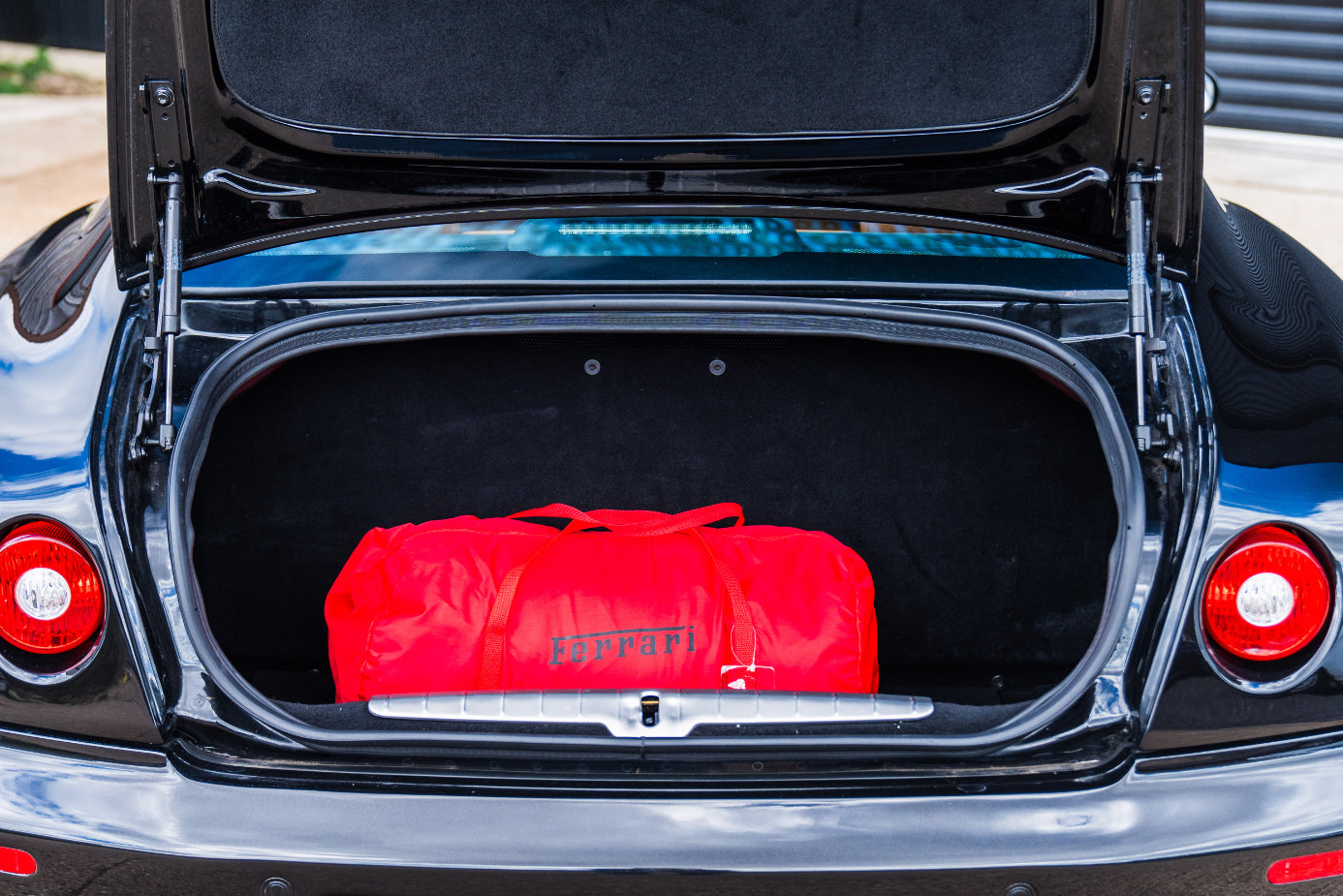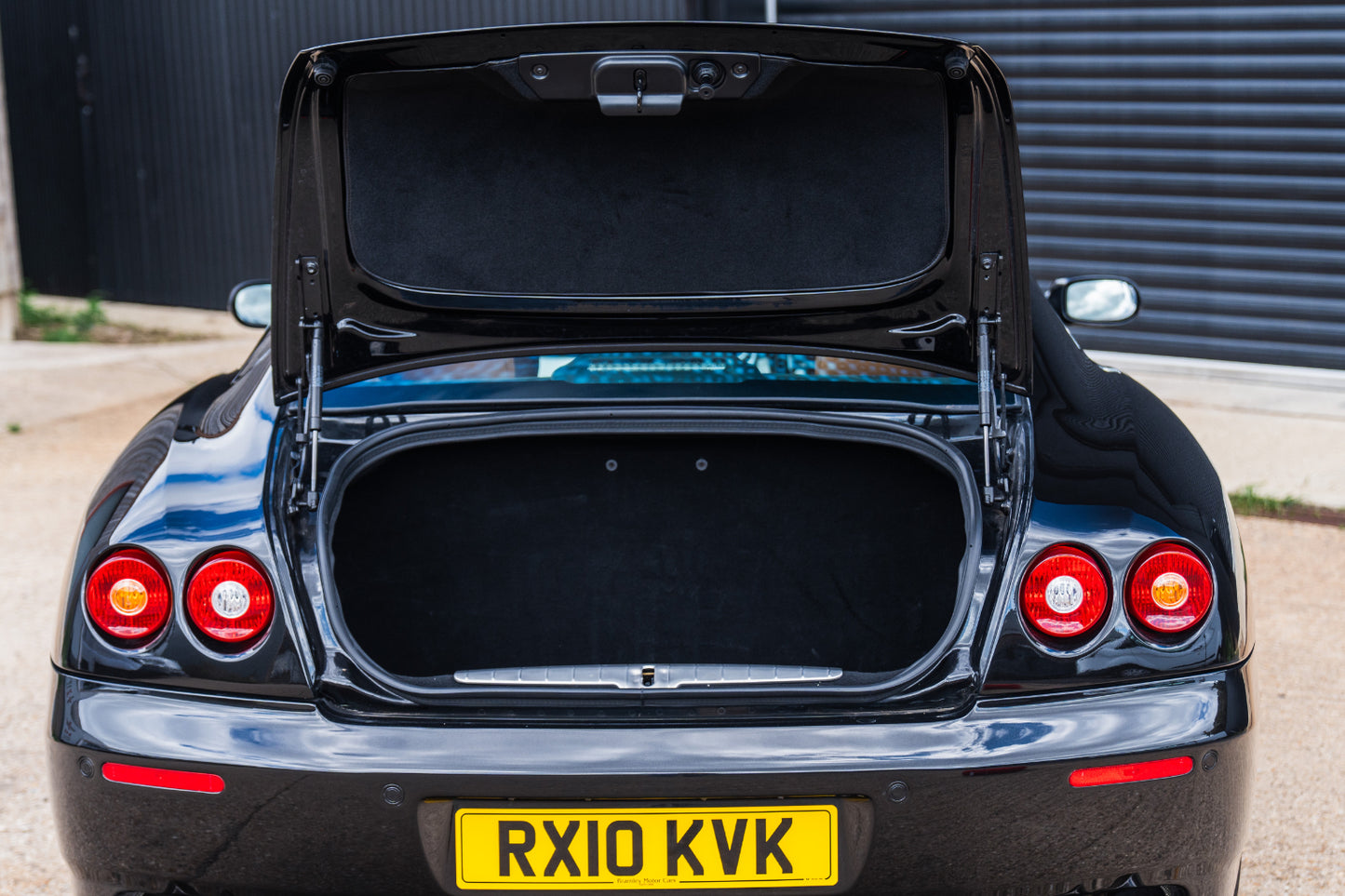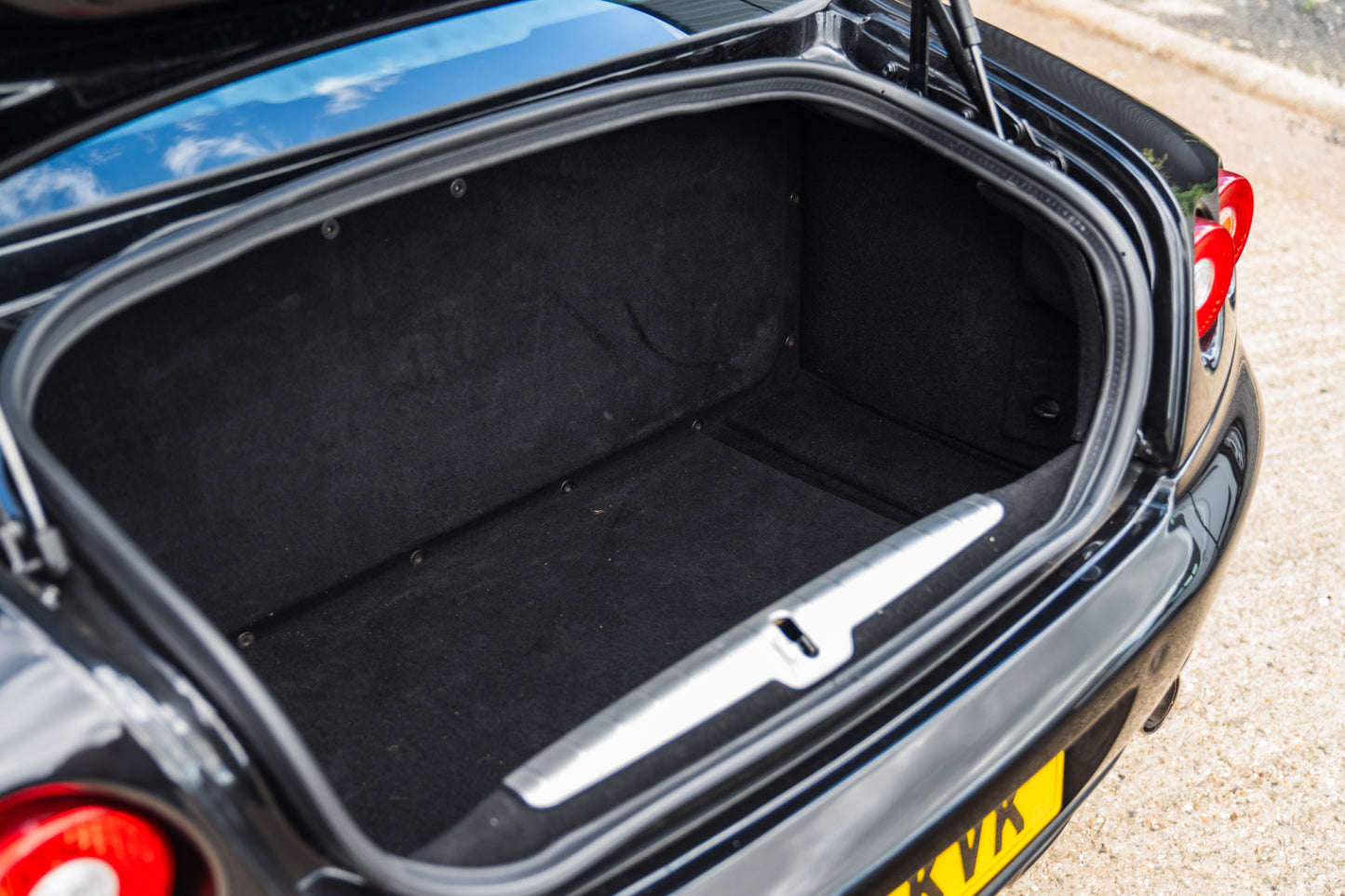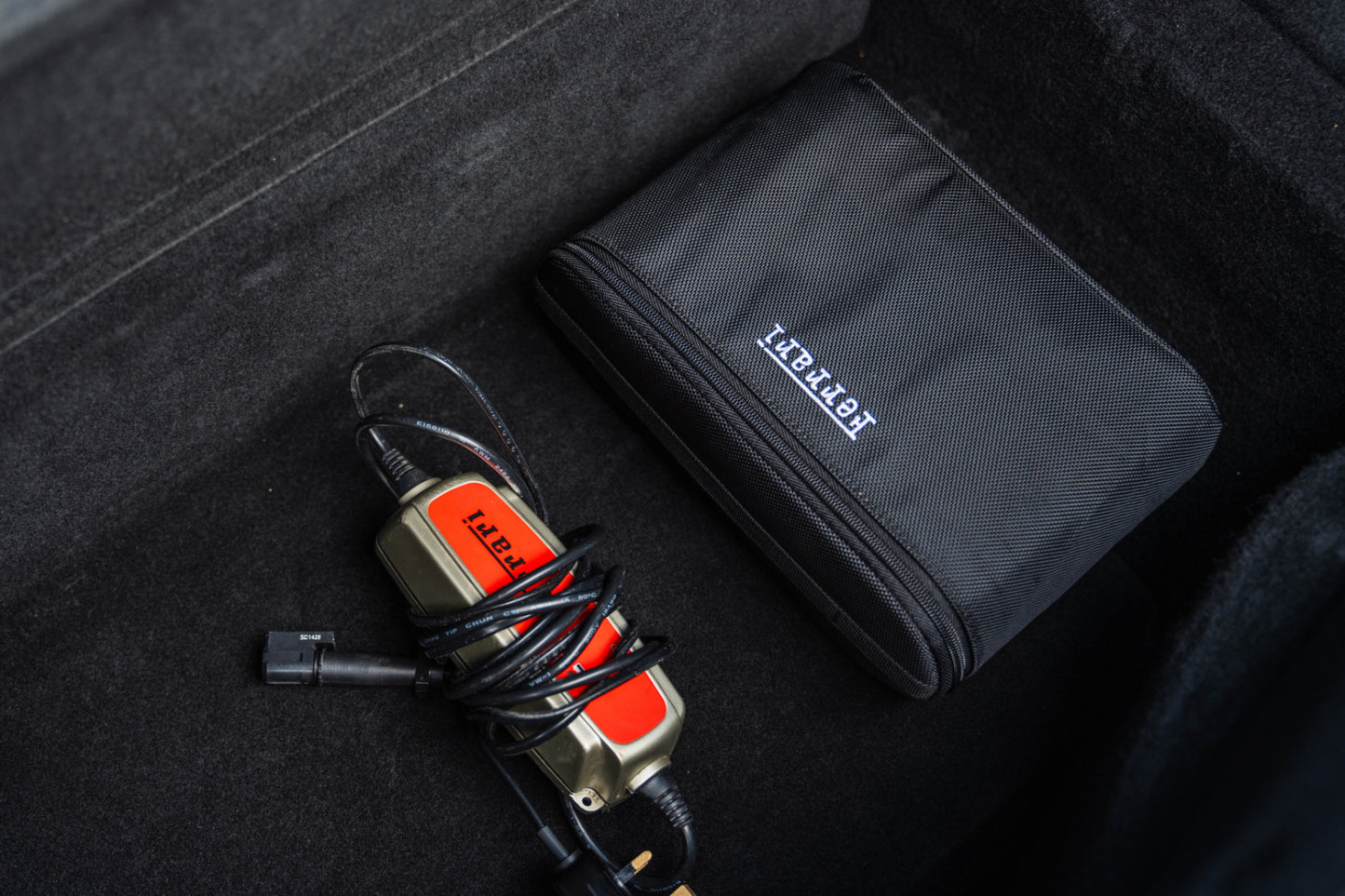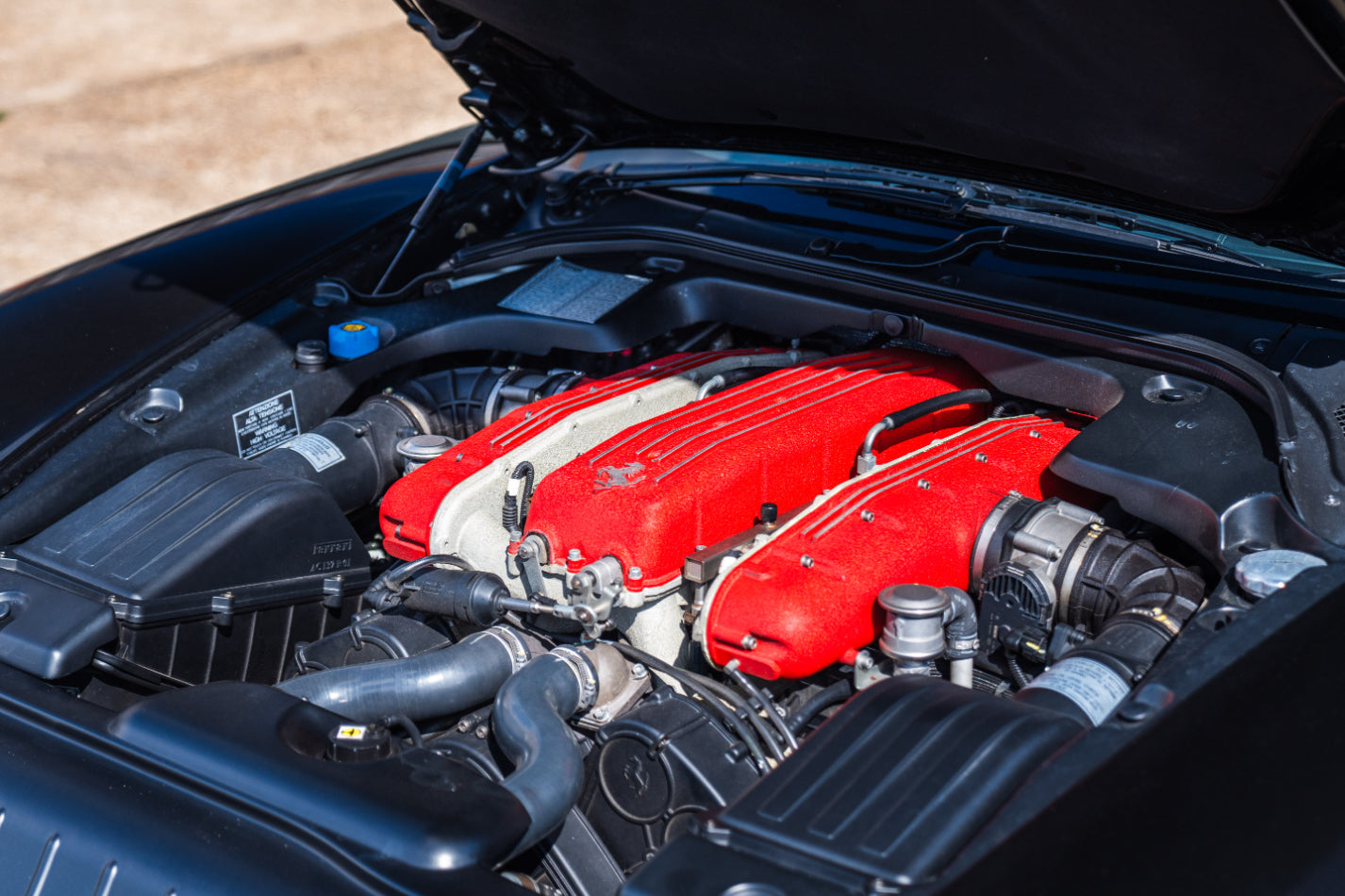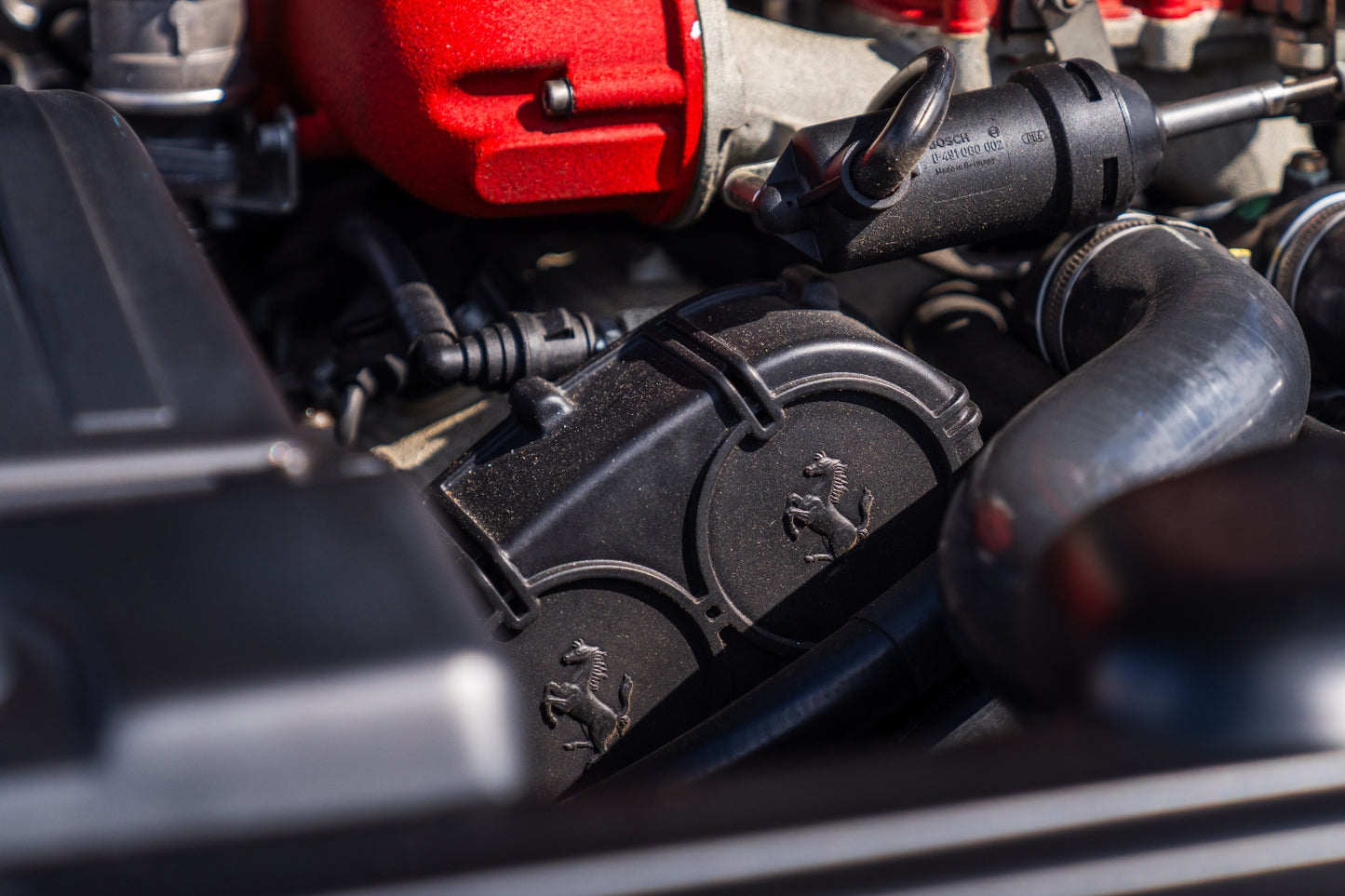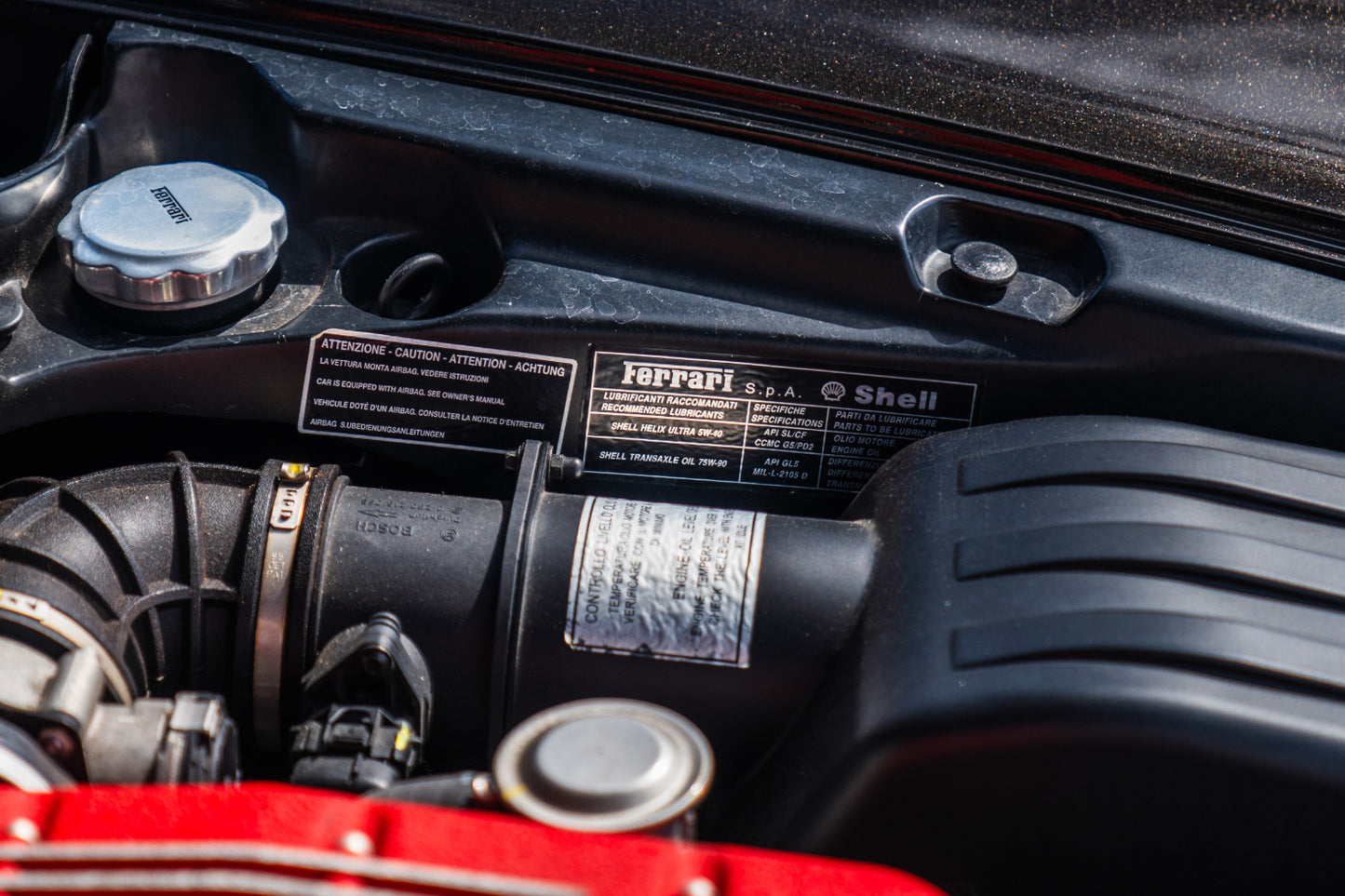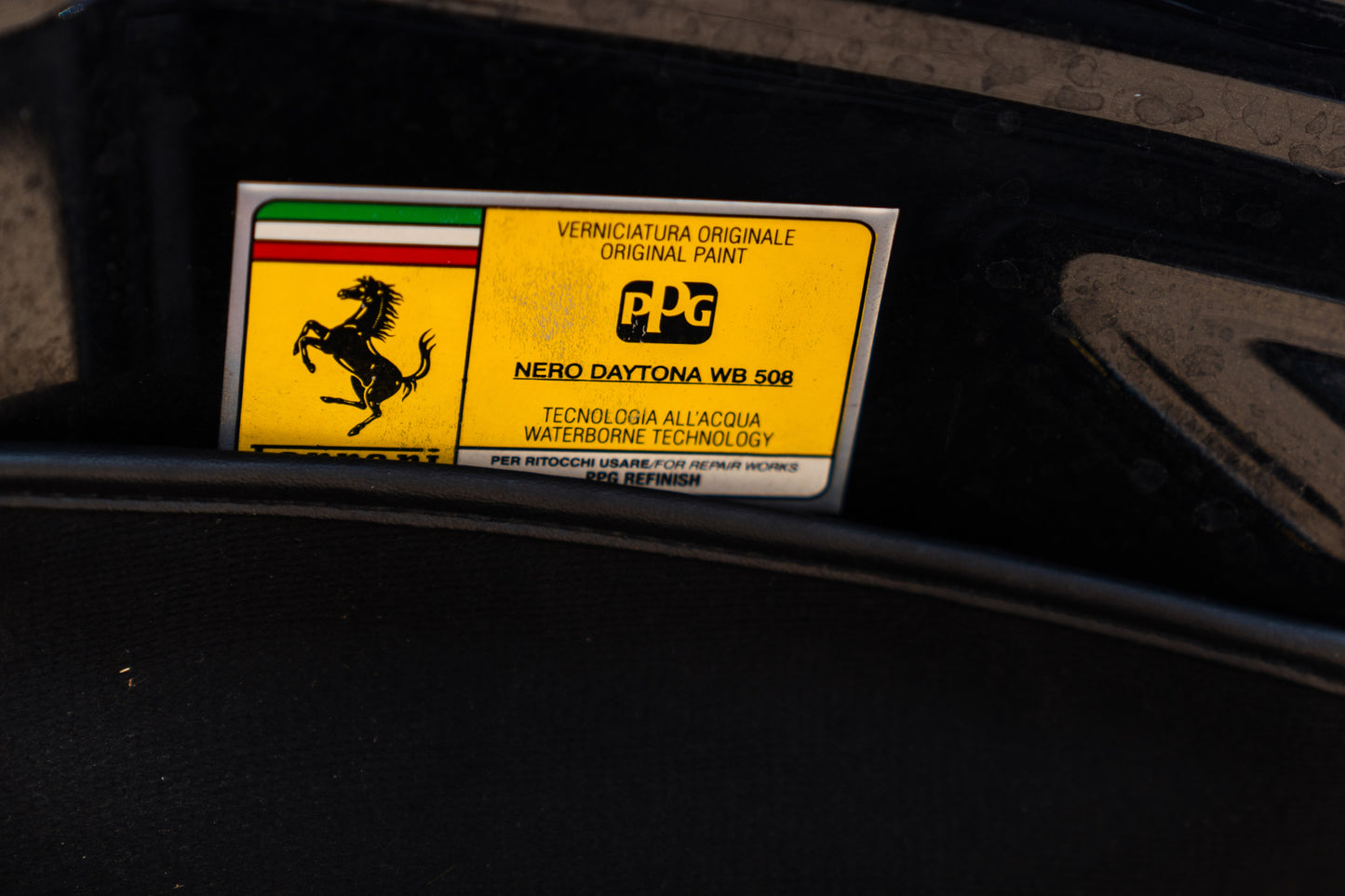 Ferrari 612 CarVertical Report
This stunning and timeless Ferrari 612 Scaglietti One-to-One HGT2 is a fantastic 'Italian Stallion' specified in Nero Daytona with a Beige Full Leather interior. The car has been superbly maintained, with a comprehensive Ferrari Service History and accompanying maintenance invoices, including a recent service at HR Owen in January 2023. It is sold with a clean recent MOT certificate and a 12-month comprehensive warranty.
View full details